Lots of behind the scenes work going into the dungeon generator to make it generate more interesting and challenging dungeons so almost all of what I have to show this time is about new stuff for dungeon generation. Might not look like much but it's a big one!
Onwards with the updates.
1.Special Items
I created a system for chests to be able to contain unique per-dungeon items like a special key that opens a specific door, or the genre standard map and compass items which will reveal the dungeon map or the items in the dungeon respectively.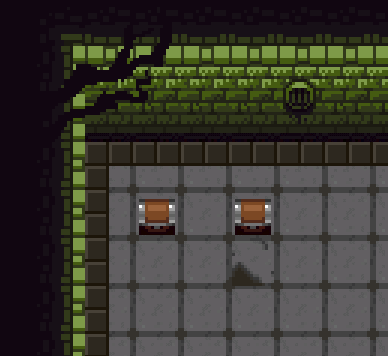 These new items both aid and encourage dungeon exploration for the player as well as give a fresh feeling for each dungeon. Below you can see the map item being found in a locked area and revealing the entire map for the player to explore.
2.New Room Puzzles
So I also added a new system for Rooms to have interesting little challenges that can either open a gate or make a chest appear or whatever other event. Below you can see the player hitting two toggles which need to be on at the same time in order to open a gate locking away precious loot.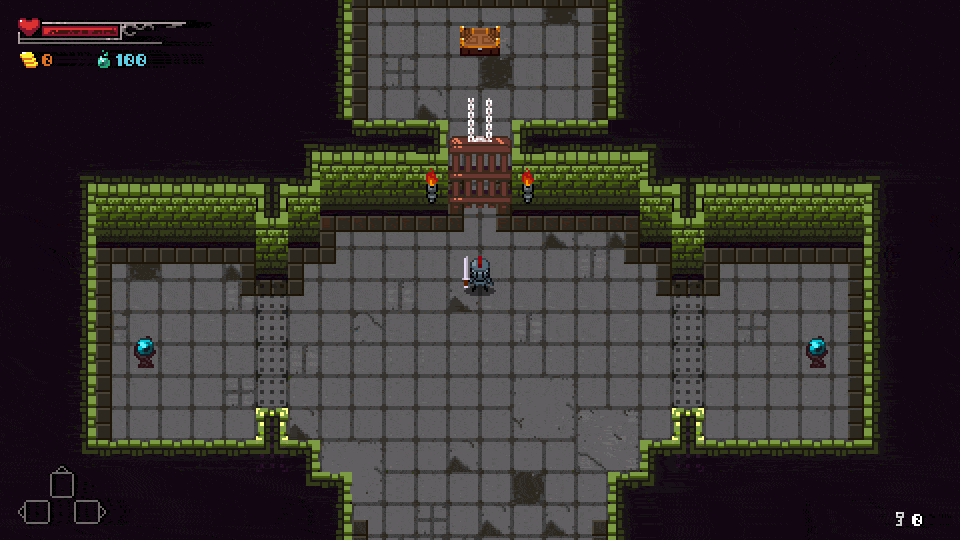 The toggles are obviously on a timer so the player needs to hurry in order to make it!
3.New Cross Dungeon Runes
Similar to the Cross Dungeon trigger that I showed before where you had to pull a level somewhere in the dungeon to open the door to the Dungeon Heart, I added a new Cross Dungeon challenge where the player needs to seek out 3 Runes and destroy them in order to open whatever door they are linked to.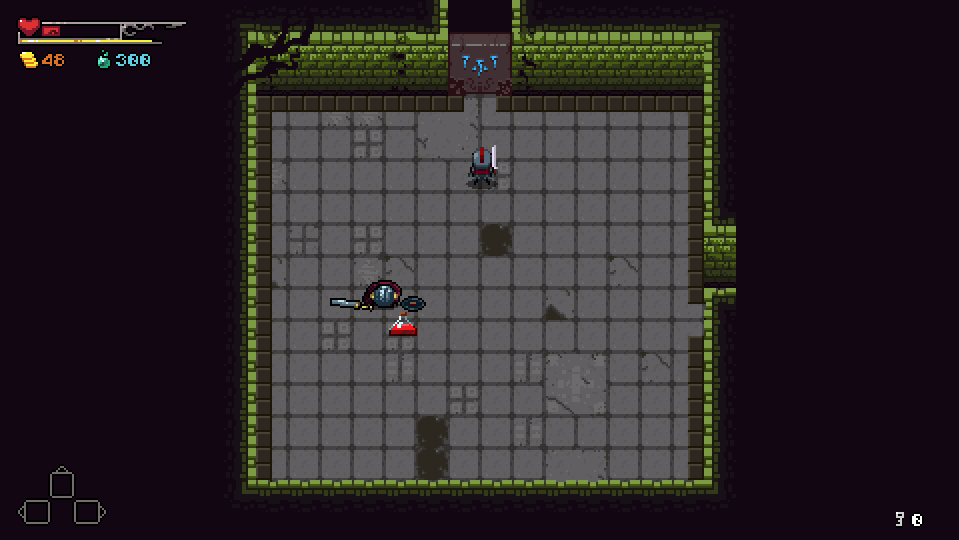 These runes can appear anywhere in the dungeon sometimes forcing the player to go through rooms filled with enemies and traps or even a Devastating boss fight!
4.New Stuff for Dungeons
As I go along testing and playing around I'm adding several new items that can be found in dungeons like the bloodbowl which gives the player a single-use boost of health that can be the difference between dying miserably or clearing a dungeon.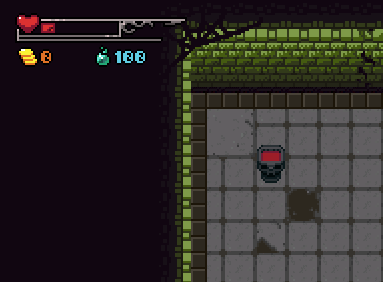 Other stuff that is not so straight forward is still works in progress. More on those next update!
5.Invisible Walls!
Something subtle that defintely adds more depth to dungeons is invisible walls. The dungeon generator can now randomly decide to create little Rooms here and there hidden behind invisible walls which can contain precious loot or souls!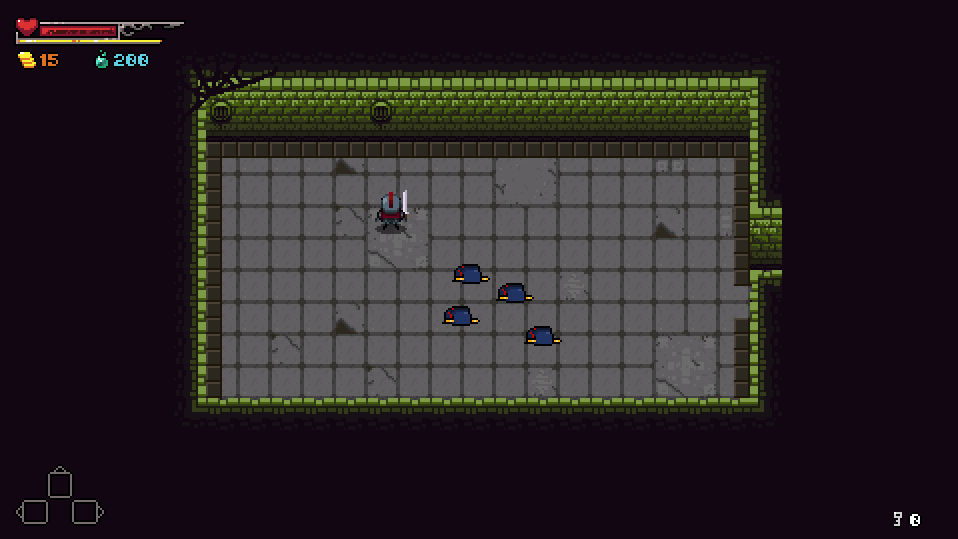 It's still under debate whether or not to show the rooms behind invisible walls when the player find the map item mentioned above..
6.New Traps
Also been messing around with new traps to add variety to rooms. The most interesting of which is a spinner trap which follows a preset path with the ability of having more than one spinner on a single path.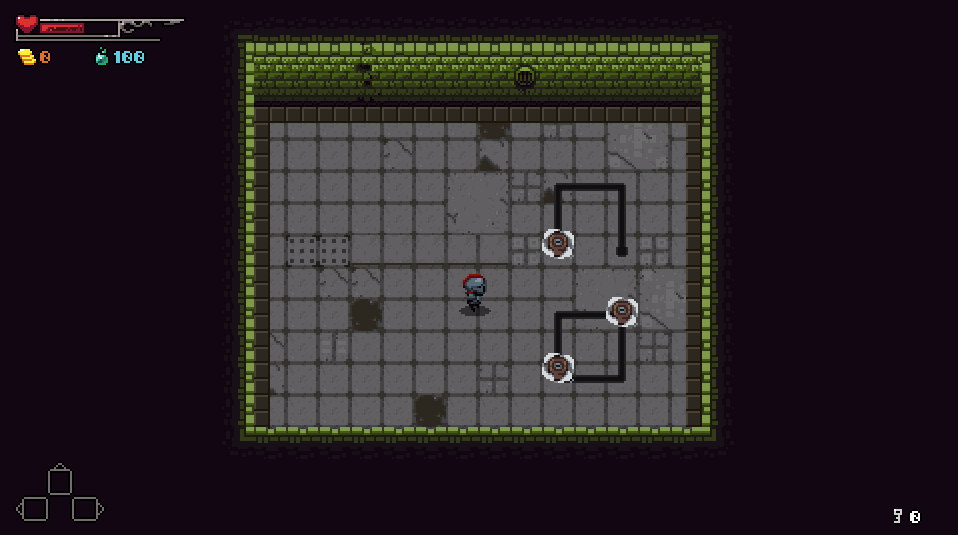 I'm planning on using this trap-following-path system with other trap types like a flamethrower thing or a one sided blade trap. The possibilities are endless!
That's all for now. Still working hard to make the Wishgranter meet my expectations and hopefully those of people eager to play it. Still not making any promises on a release period but it's getting there slowly!
Stay tuned on the project's tumblr devlog and my twitter for the latest updates.
Hope you like the project so far and thanks for reading!