Hi all,
As you can see updates are now more frequent, we decided to go with a little recapiulation article. In the same time new infos will be teased.
First of all, CT-108 is working on a nice big Jakku map. This map will be featured for the "Imperial Civil War" era. You can expect a lot of destroyed ships, an underground base, a shield generator and many more.
---
Next, Allumette has been working on some mproved effects, such as the buff one: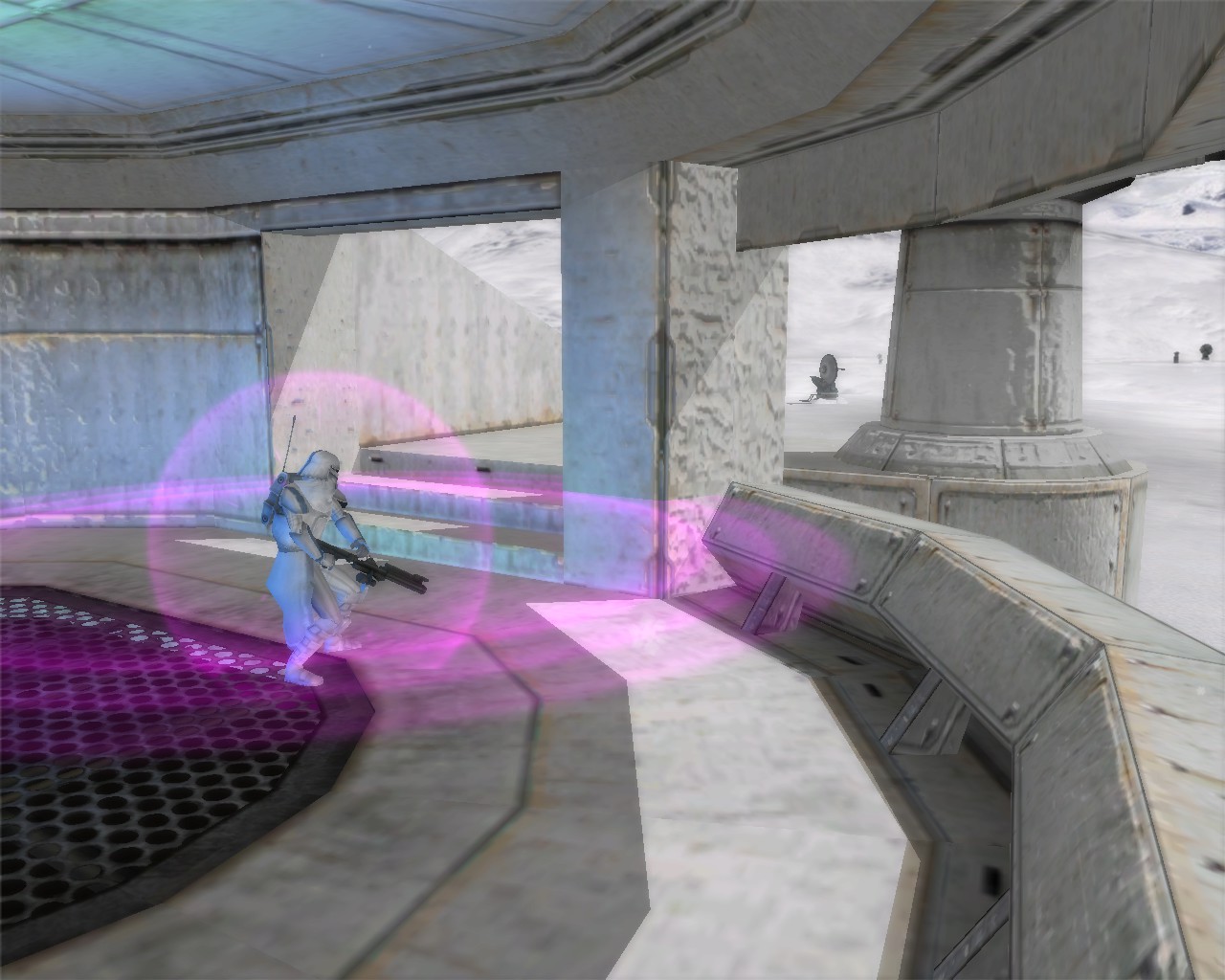 ---
I've spent a couple of hours working on some new weapons meshes:
You can find more images and details here
---
Allumette made some good progress working on a "remasterisation" of the stock Kamino map; some old stuff has been removed, other added...etc.
Trident-class assault ship & updated sky: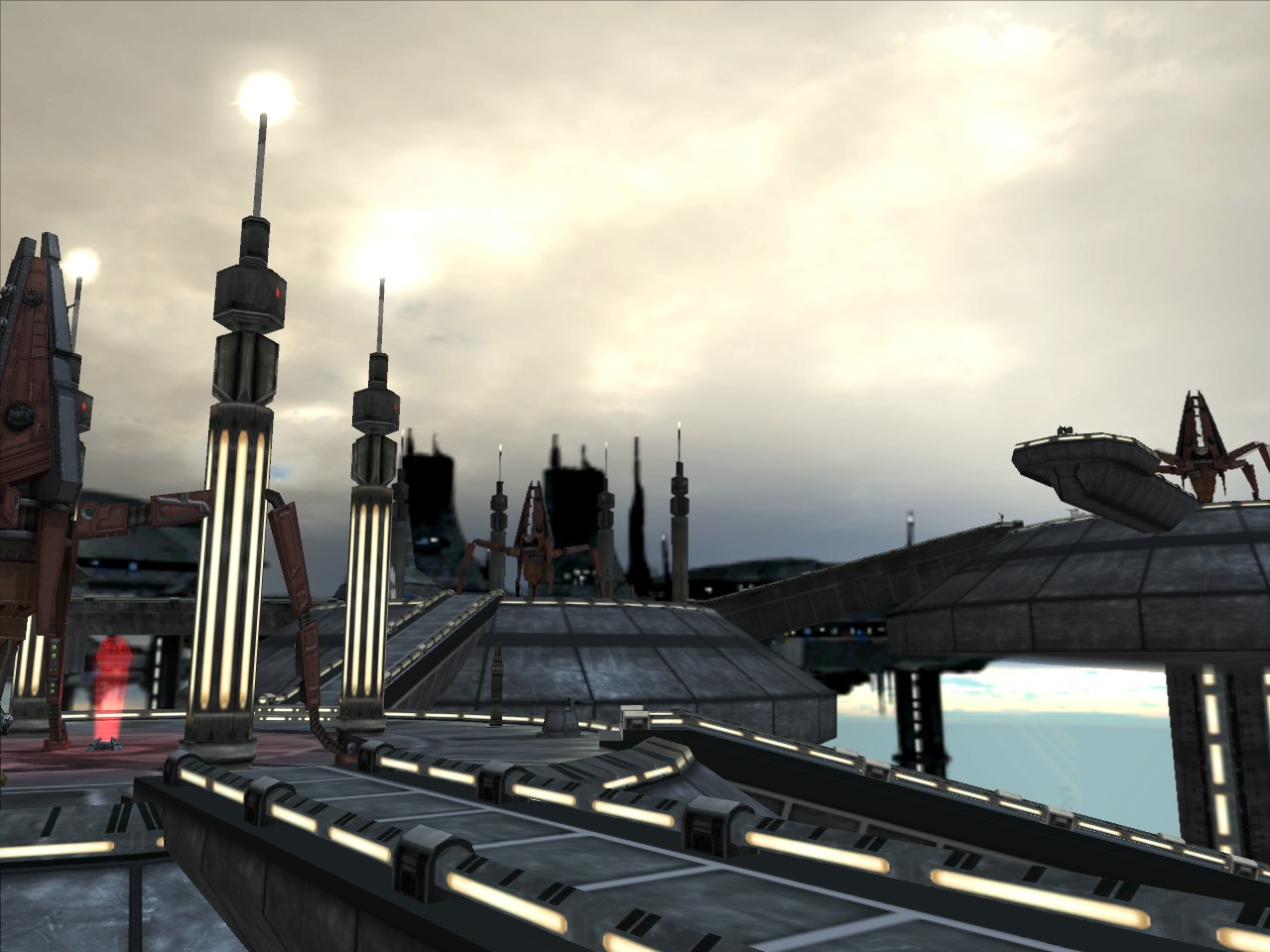 As some EAW modders noticed, i ported Warb_Null's Arquiten Light Cruiser model, i created new destroyed chuncks and some codes. This ship has a very important place in terms of gameplay. As mentionned in the image's description this is a "destructable building". If this Arquiten is destroyed by the CIS the Republic will lost an important number of reinforcements. It can completly change the battle's balance. The Republic will have to push so that the CIS is out of range. The cruiser can be blown up only one time during the battle.
---
And finally some new screenshot! :D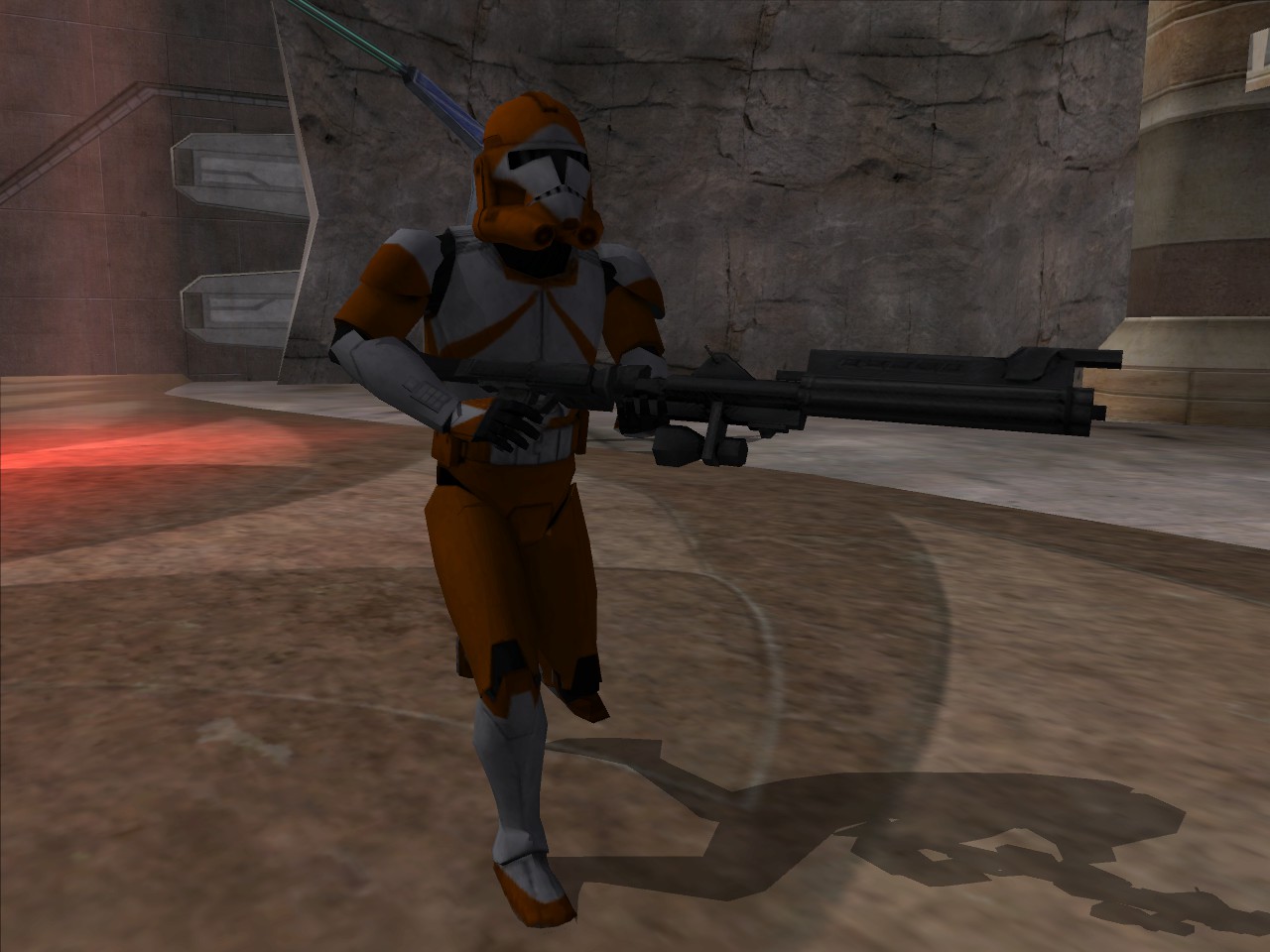 *Phase 2 Clone Bomb Squad/ Ordnance Specialist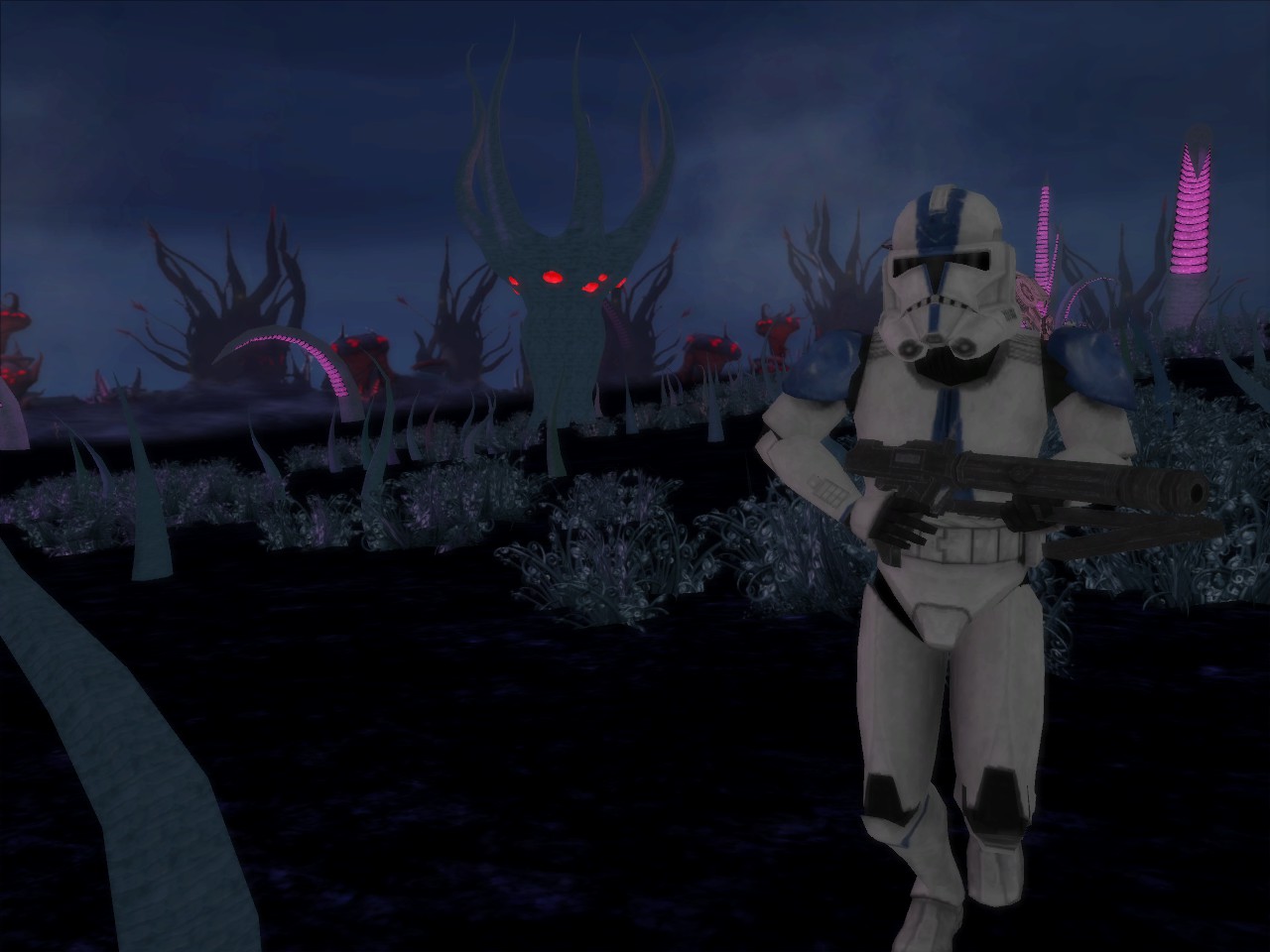 *501st Clone Trooper on Umbarra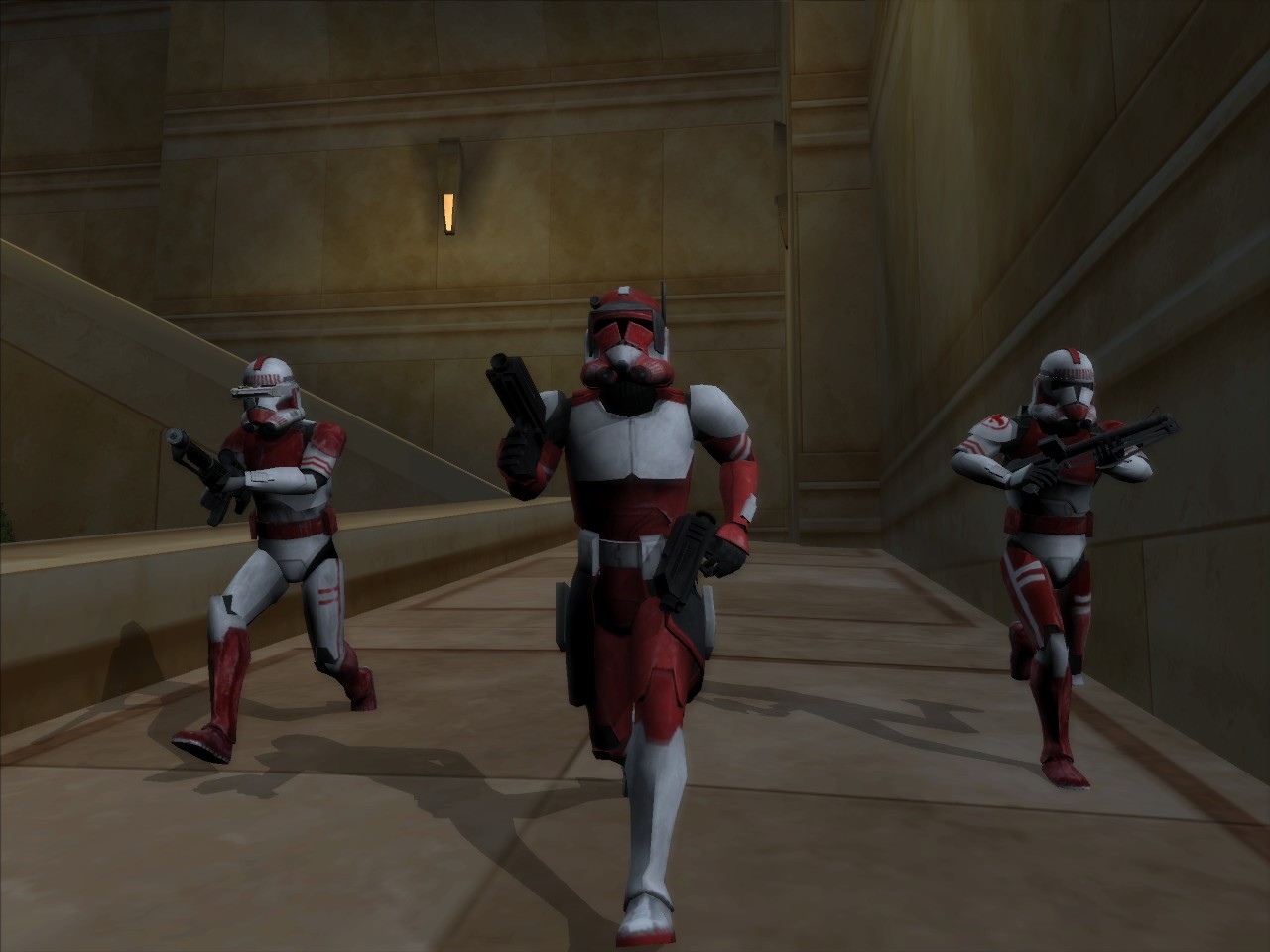 *Commander Fox leading his men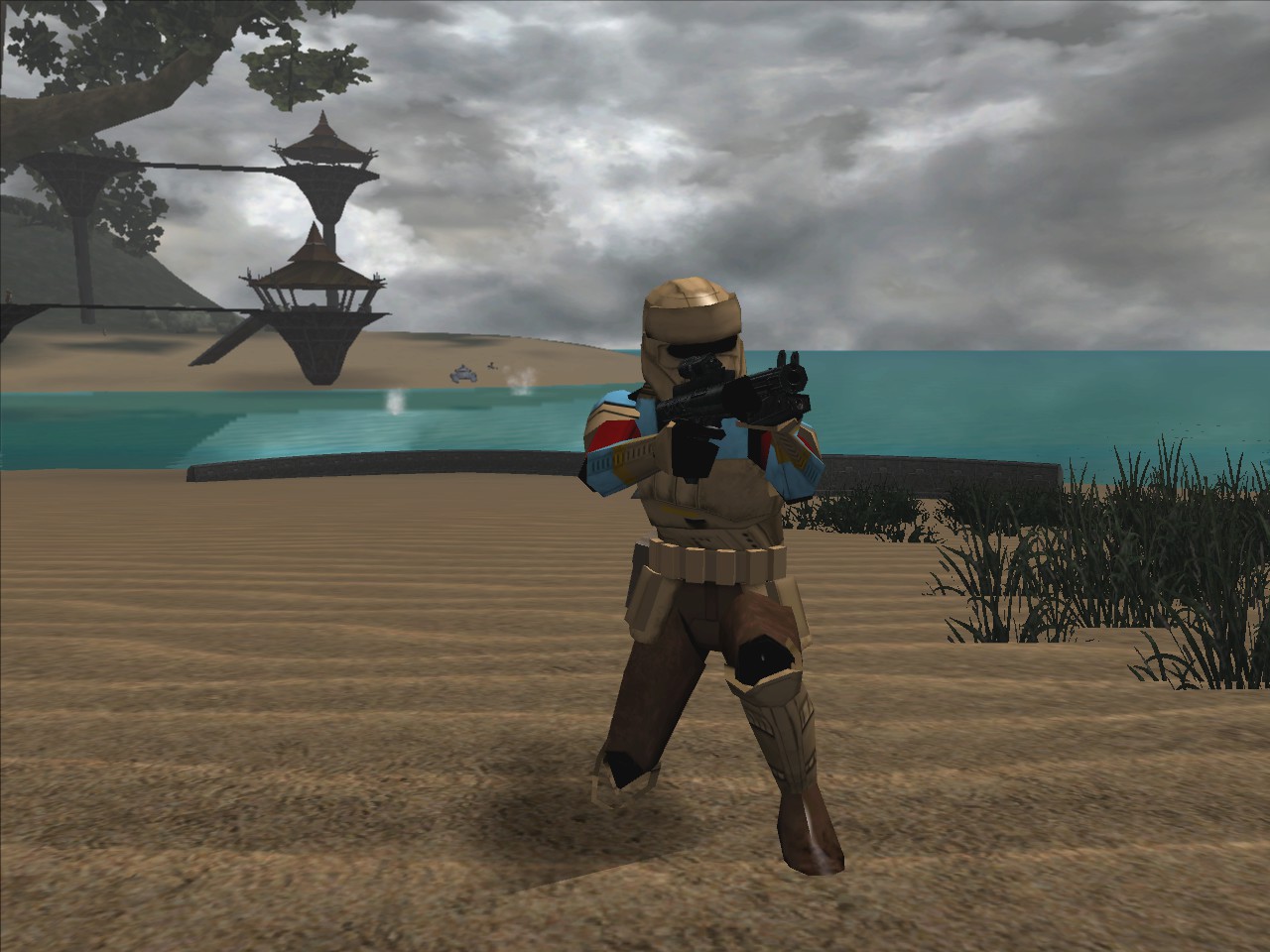 *Shoretrooper hunting down some wookies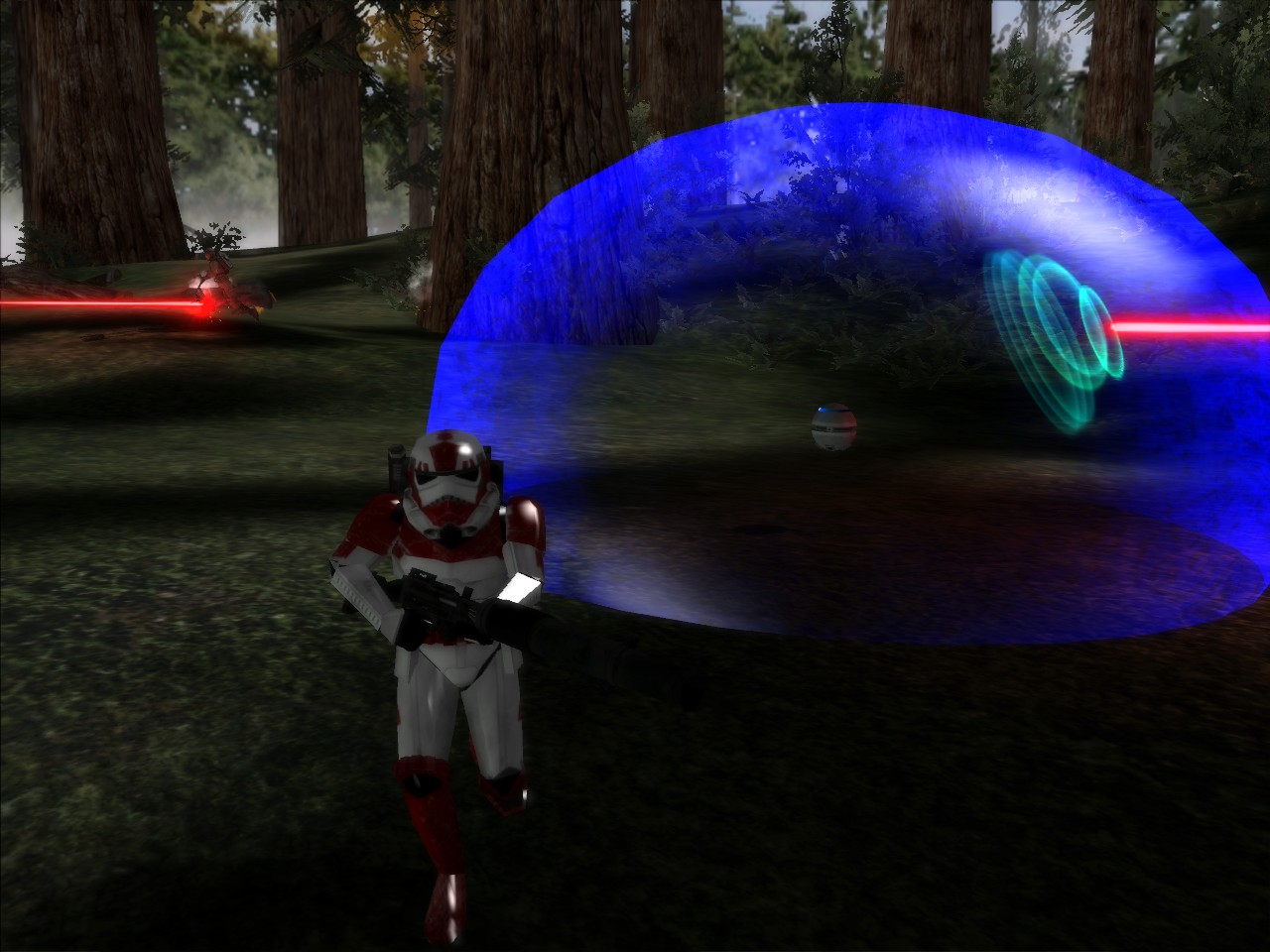 *Shocktrooper on Endor
---
Lastly, according to the pic below, can you guess one of the new game-mode?! ;)