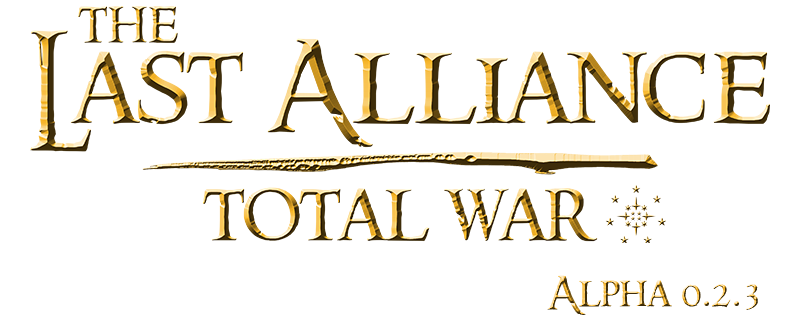 Mae govannen!
New update is out now! Download mod here:

Not save compatible

This is full version, you don't need previous version to play, but you don't have to remove previous version (e.g. if you want finish your started campaign). Don't run files from different version together!
If you have problems with mod, check firstly Installation Guide, Known bugs list and FAQ, links below.
---
Okay, generally I planned put in this build changes for Númenor and elves, but because I did a lot more changes for Númenor than I planned. Version 0.2.3 is the first part of Armies of the West Update and it is mostly Númenor rework. In the second part of this update you will see changes for elves.
Additionally, this build gave me a lot of trouble because it's more unstable than previous versions and I don't know why. To be honest, patch was ready over month ago, but I lost time to fight with many crashes. Finally, I still don't know what causes part of crashes, but in Known bugs list you can find temporary solution for these problems.
Ahh... and here you can find new roadmap for mod :P
And that's all. I go back to work on mod... and to draw animu arts... and to other things :P
Other place where you find this mod:
- If you want suport this project, check Patreon: Patreon.com
- If you want discuss about mod, here is mod server: Discord.gg
- Mod forum on TWCenter: Twcenter.net
- Mod forum on Total RTS: Totalrtsmods.com
Reskin preview video (I implemented some additional changes from this time):