Hello survivors!! So, we have realized something. We''ve been slowly revealing our additional characters! But we never told you how to get rid of them ;) This is why we thought that today was the right time to talk about the Kick!

We've all been there. At first, you meet someone on an unknown island. And you think "Yes, one more person in my camp, I'll have a true castle in just two days thanks to the additional workforce!"
Two weeks later, there's no castle. Your new guest doesn't do much for the camp, they drink all the water and eat all the food, and you can't stand them singing for you all day long. So, you have two choices:
You could try and poison them in their sleep, but that's not really nice, because deep down inside you kinda like them. Probably.
Or you can kick them from the camp. Finally, you can tell them goodbye.

So, when you've finally taken your decision, we implemented a nice button in the character's sheet: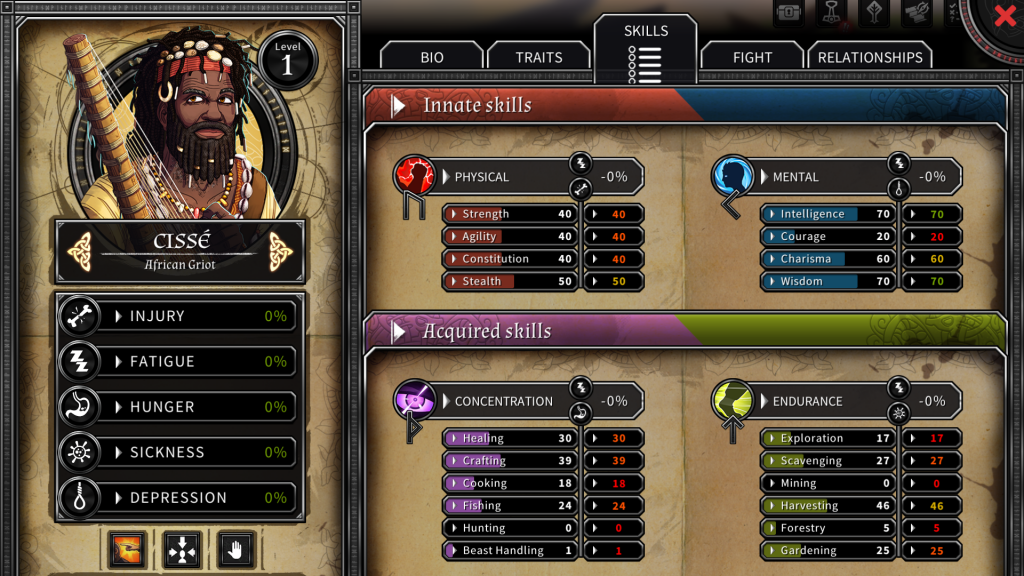 See that small icon? This is how you tell someone to leave in the game.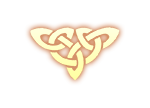 The negociation
But let's not be insensitive. Dead In Vinland is a management game at its core, but centered around the characters, and their feelings. So when you press that nasty button, it will launch a negotiation phase with the character, where he or she will plead their cases so that you keep them in your camp. Leaving them alone on this island with thugs around every corner would mean a certain death, obviously.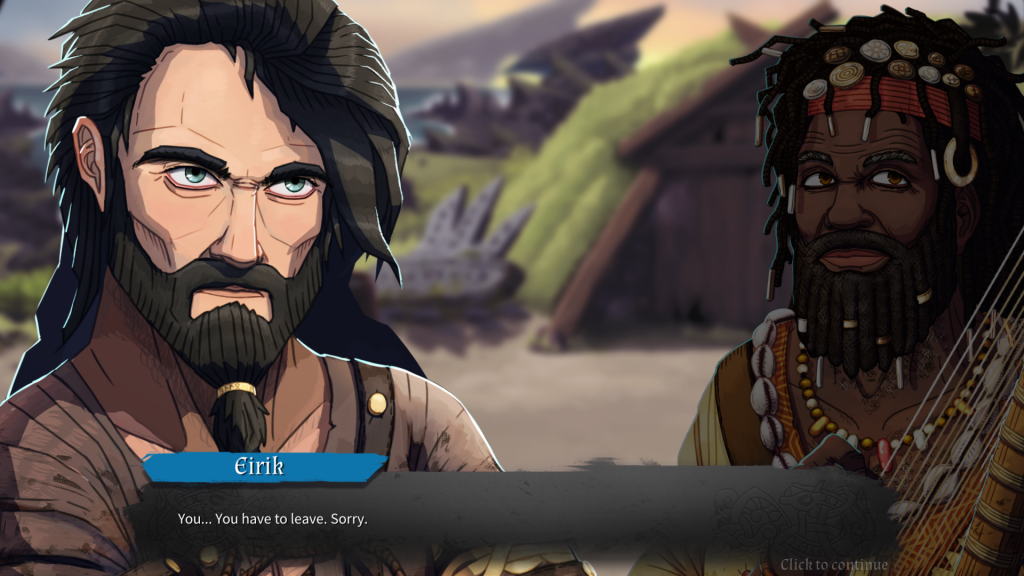 Every character in the game will have a different reaction towards your decision of kicking them. Some won't care at all, some will try to negociate, and some will be just totally devastated.
There are a few surprises in these dialogs, sometimes you could even take some benefit of trying to kick someone out of the camp… Sure, they WILL hate you, but if they work extra hard to stay…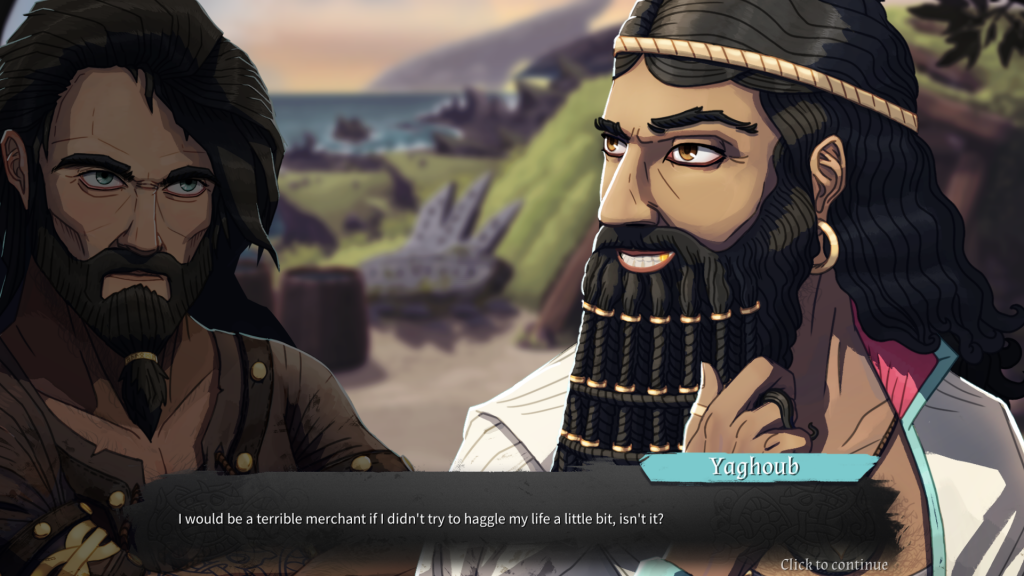 After this negotiation phase, you will always have the choice to keep a character in the camp, or to really kick him or her. Just remember that kicking a character from the camp is definitive, you won't be able to recruit him or her again later.
It's not a decision to take lightly, but, as there are more recruitable characters scattered on the island than the max characters you can recruit on your camp, it's also a viable solution. You'll miss the little stories of that particular character, but you'll have a new one to interact with.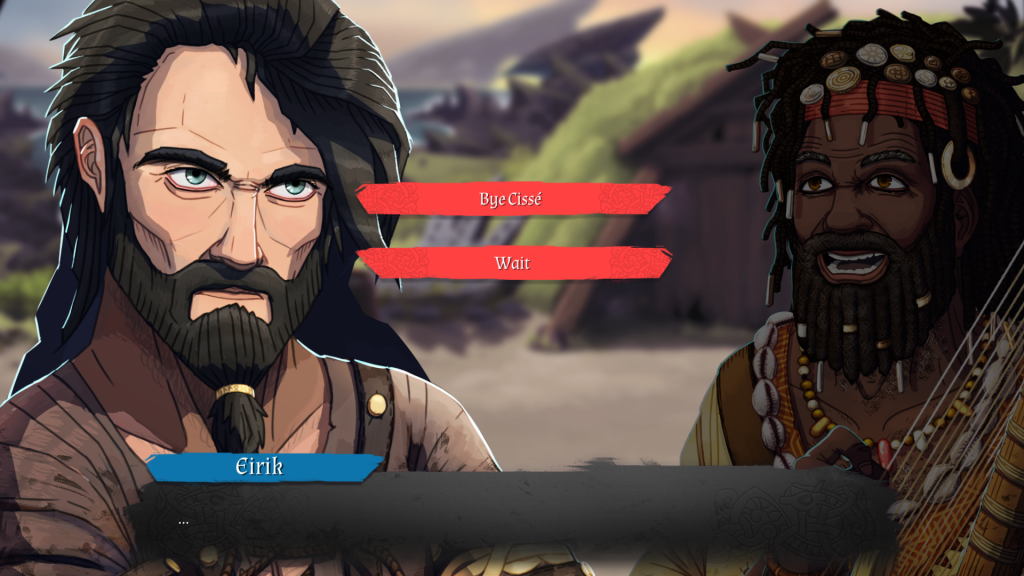 Right now, we have 10 recruitable characters for 6 available spots when your shelter is upgraded to the max, and the cool thing is that with this new primary/secondary characters system, we can add new secondary characters "easily" (that's still a ton of work…) in potential DLCs.
In Dead In Bermuda, you had 8 fixed characters from the beginning, no more no less. It had one big advantage: unless some characters died, we knew which characters were in the camp from the start, so it was easier to write dialogs and make their relationships slowly evolve.
In Dead In Vinland, you start with 4, and recruit 6 other characters over the course of the game. It has many advantages, like making the difficulty curve of managing things smoothier, it's more dynamic, the player has good choices to make, and the replayability will be better. The big drawback is that we had to write maaaaaaany more dialogs to cover the whole game, since we don't know when and who has been recruited in the camp… But we're crazy, we like when it hurts (…).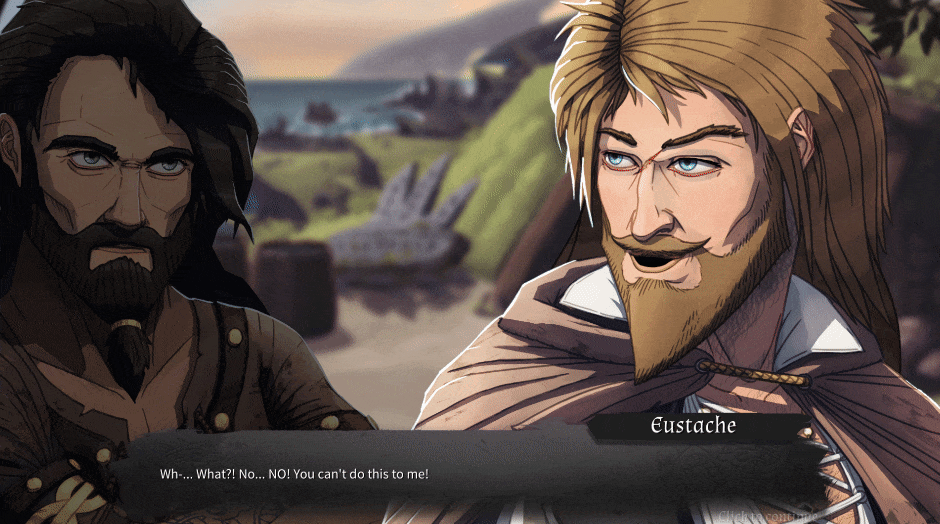 That's all for today! What will you do? We are impatients to see if some characters are often kicked out of the camp, and for which reasons Some are more or less likeable, and useful considering your situation (if you already have a healer, why bother having a second? But what if the healer gets real sick? And this character, he starts to act fishy… But he is very skilled, so we need him… URGH, it's hard to be the chief!)