Hello, fellow Bootleggers and Moonshiners!

Bet some of you already took a big, ol' swig of Moonshine Inc.and have been playing our demo - if not, now's your lucky chance to celebrate the playable build and our presence for the whole duration of this year's Steam Next Fest!

Share your feedback either in-game or using our nifty form HERE - the more details, the better!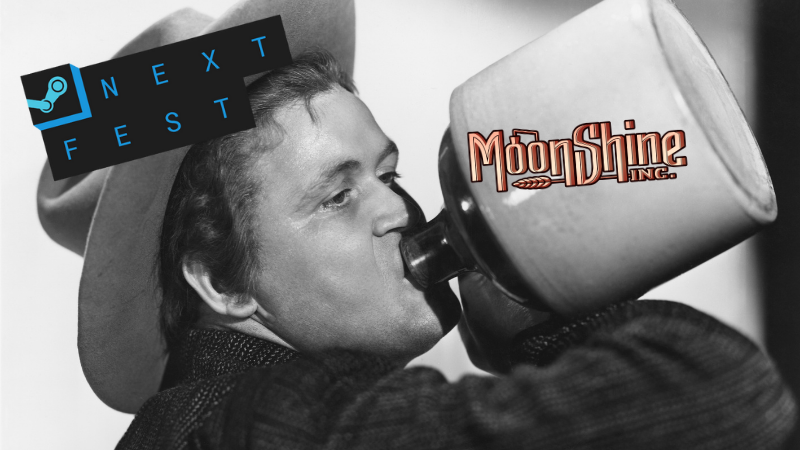 Steam Next Fest is a wonderful occasion to check out many independent and smaller game publisher's work - and to give you a more behind-the-scenes picture on our side, we'll be hosting 2 LIVE-STREAMING SESSIONS for Next Fest of our own!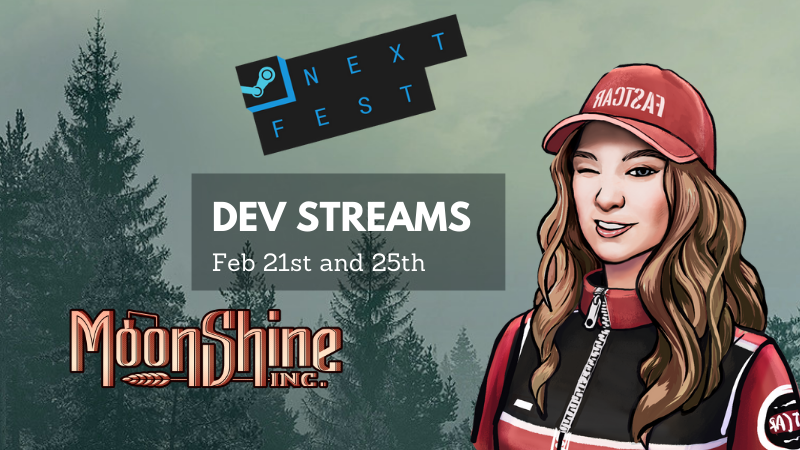 Be sure to join us - we're starting today, February 21st!
In the meantime, be sure to join our Discord server and check out our different social media channels for all news Moonshine Inc.!