Join the Brotherhood - Become a beta tester!

Greetings Commanders, today starts the open beta of One Vision 0.9!

Staying true to the One Vision design philosophy, we try to achieve the best experience for the game with as much playstyle diversity and options as possible. Which is why this is open beta is happening.
The next version is in its final phases of development but still requires much more polishing. A lot of effort already went into playtesting the mod but we need a bigger playerbase to properly test the new version before its release.
Therefore, I welcome everybody with a sincere interest to improve the mod to join us in multiplayer testing.
More Information
Primarily we play team based and FFA games, but also play AI matches and art of defense maps as well. Naturally, I (Zocker4ever) will also be present. And don't be afraid to join, every player regardless of level his level of skill is welcome.
Our forum on Thundermods will serve as a central hub, where we share replays, find people to play, discuss balance or just bring in new ideas. Everything you need to know about how to apply is found here: Thundermods.net
One Vision 0.9 Prospects
Version 0.9 will primarily resolve around balancing the game and making the matchups more even. Moreover, all ZOCOM buildings and units as well as all Black Hand units will be retextured for their own faction-unique style.
But this is not all, new content is also present and primarily resolves around new late-game units such as faction unique T4 units.
Below, you find a sneak-peak of the Marked of Kane's unique T4 unit, the Basilisk Cruiser: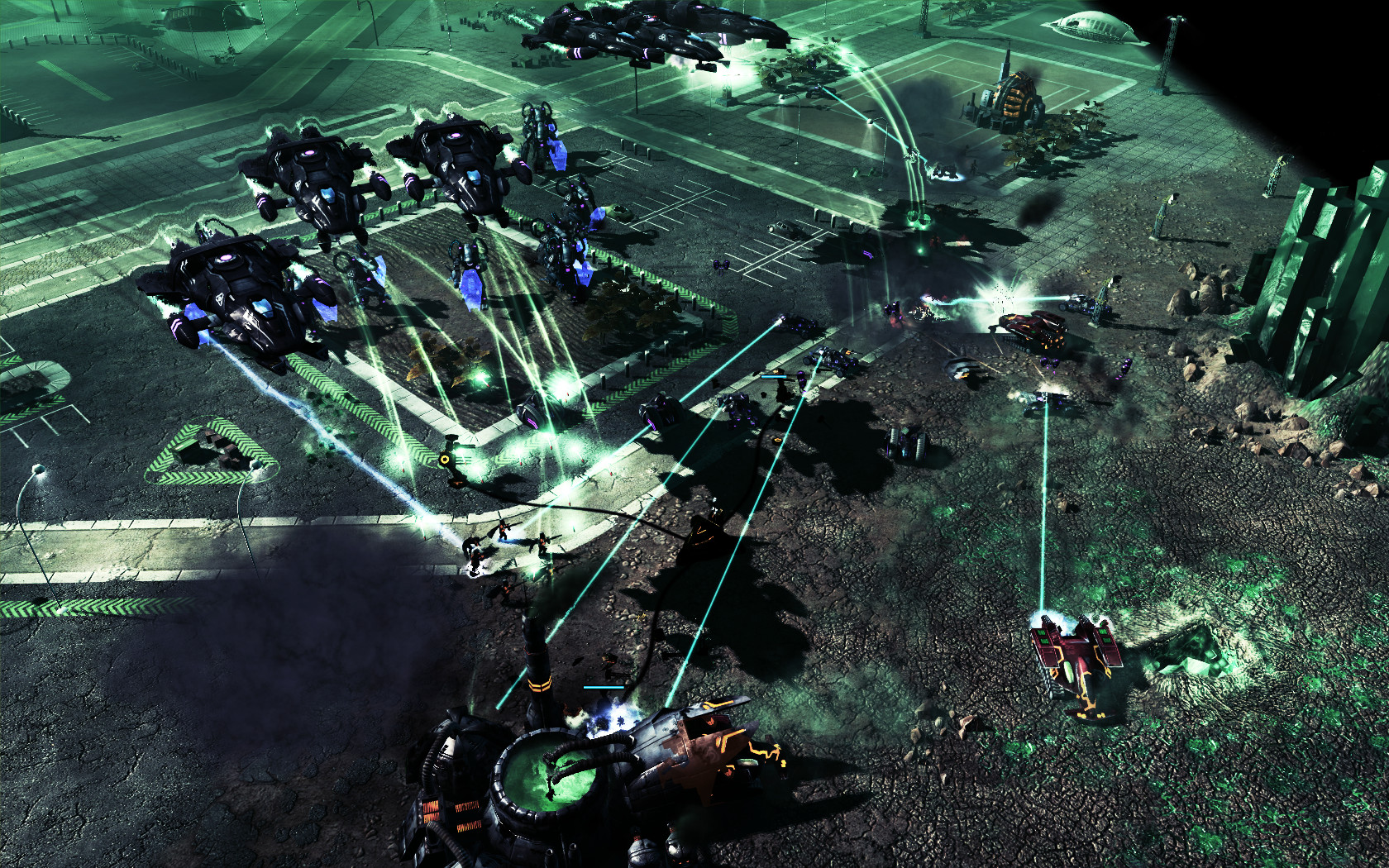 That being said, I hope to see you all online very soon and I am confident that together we can make the best possible version of One Vision.
But as always, stay tuned!