We can now celebrate a full remake of the classic game! It is hard to believe that these are the same games!

This installation file will install the JKGFXMOD the Jedi Knight Neural Upscale Texture Pack and the Enhancement mod all together in a nice installer! The FOV Mod is also been added! No longer struggle through a 30 min guide installing 5 different downloads. All you need is to download the installer configure the game and enjoy fully updated Star Wars Jedi Knight: Dark Forces II! So what are you waiting for download the Mod Now!
Installation
Just run the Jedi Knight Remastered v1.0.exe file and run through the setup. The only tricky part is finding your Jedi Knight game directory.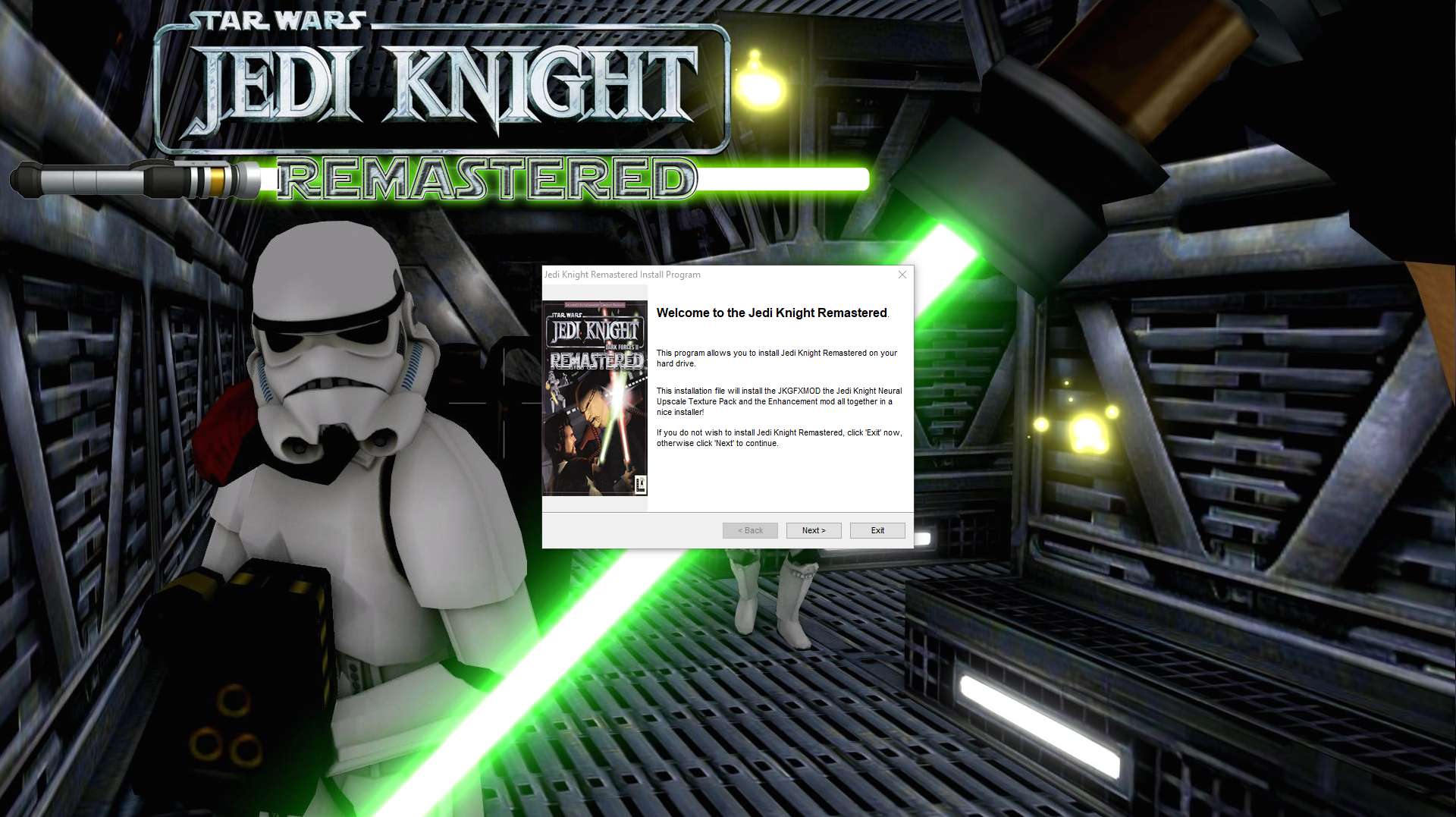 Configuration
Once installed you will need to configure the mod to run with your setup! Just use the Configuration Guide and launch the configuration file with the nice desktop or start menu shortcuts!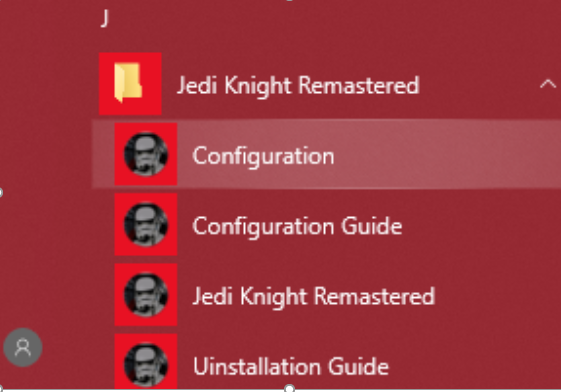 The JKR Configuration shortcut will open up the jkgm.json file in notepad! No need to navigate to your Jedi knight directory anymore just configure the mod right from the desktop or start menu! And follow a comprehensive Configuration guide that tells you all about the different settings that can be changed! Once done configuring you are all set just launch the game with the Jedi knight Remastered Shortcut! Make sure you have it set to run as administrator though.
Here is me showing how to run the installer on the Gog and Steam versions.
Please give your thanks to everyone who has put the work into this!
Credits
Jonathan Clark -- jdmclark Creator of the JKGFXMOD without this it would not be possible to have the amazing graphics. This mod pushes this old Game into full 32 bit performance! It is the root of making this mod a reality.
FastGamerr and TreeMarmot creators of the amazing textures and upgraded effects! Without your help we would not have Jedi Knight Remastered! check out there development group: The Secret Order of Sisyphus
DarthTrank -- Made the FOV mod
And this is it guys I created the installer of course which was a lot of work but it was not to bad! I used the Install Creator Program and its a very simple very easy installer that made it easy to make!
Happy Easter my Friends and enjoy Jedi Knight Remastered!
--- GeneralTantor