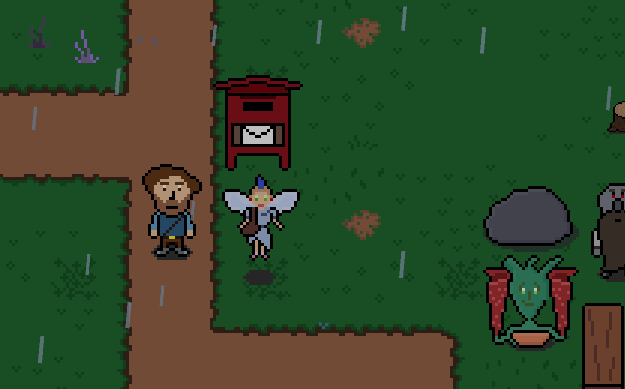 Another week has gone by, and that means another version of the Dev Diary Digest! It's late again, but that's because I've been busting my butt off. Lots to share today, so let's go to it.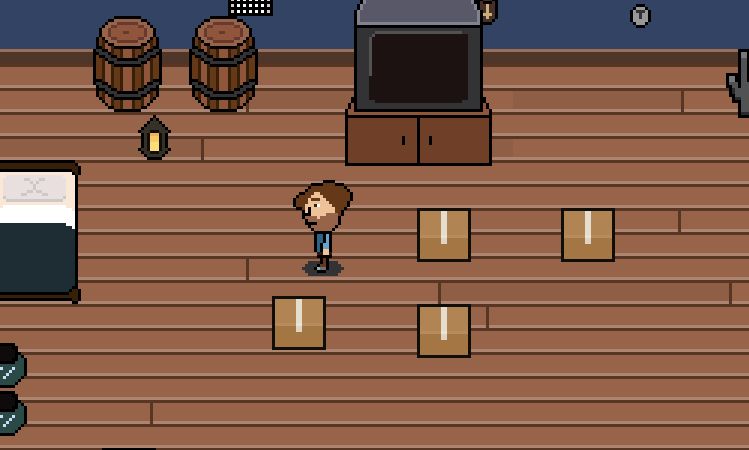 One of the bigger changes I made last week was to the furniture placement system; It's now much easier and more intuitive to move furniture around your home. You can move furniture with either the gamepad or the mouse, and with the gamepad you can click in the right stick to snap back to the grid. It's pretty neat!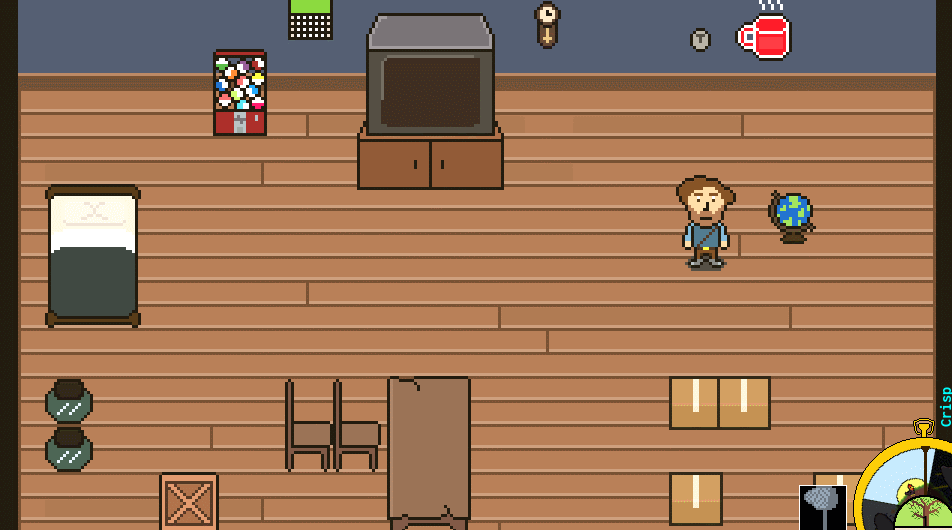 Speaking of house things, I've also started prototyping various upgrades to the overall structure of your house. Upgrades will generally fall under two categories - size expansions, and new functionality. In the above gif you can see an example of the latter: a hidden room you can install to any room.
Like with the rest of the house you can do whatever you want with your hidden room, but for me? A house isn't truly a home until you have a secret room to eat cake in.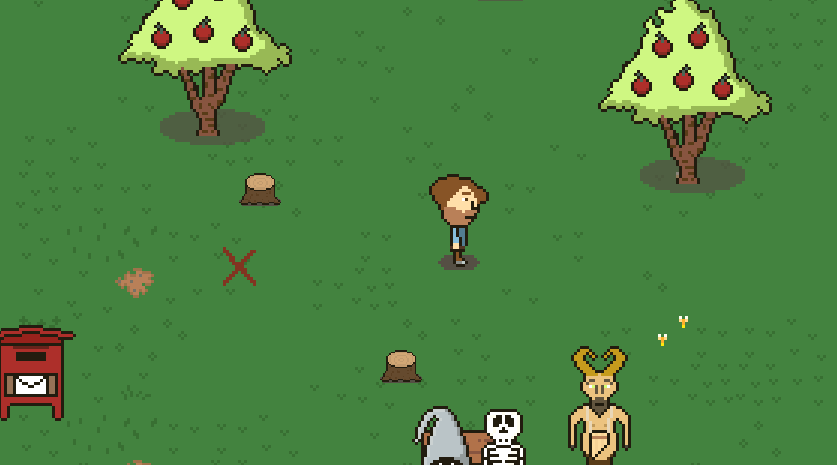 I reworked how to make donations to the historical society and it makes a lot more sense than the old version. Currently only critter donations are possible, but they have their own little section to run around in now
I also greatly increased the spawn rate of new critters during an average day as during my playtesting I wasn't finding a lot of them.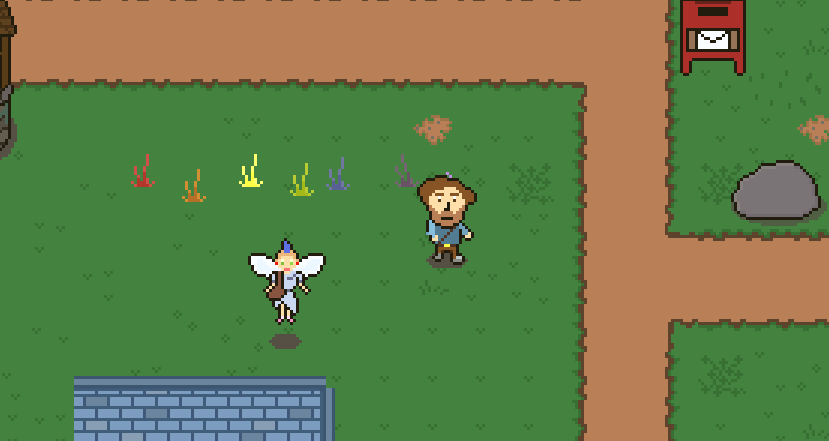 Someone suggested last week that it'd be neat if villagers could say something as you walk by them, so I put in a barebones prototype of a system that could do just that.
Right now it's pretty simple smalltalk, but in the future I could extend it to when villagers have something important to say, merchants that tell you about sales, inter-villager conversations that you aren't involved in, and so on.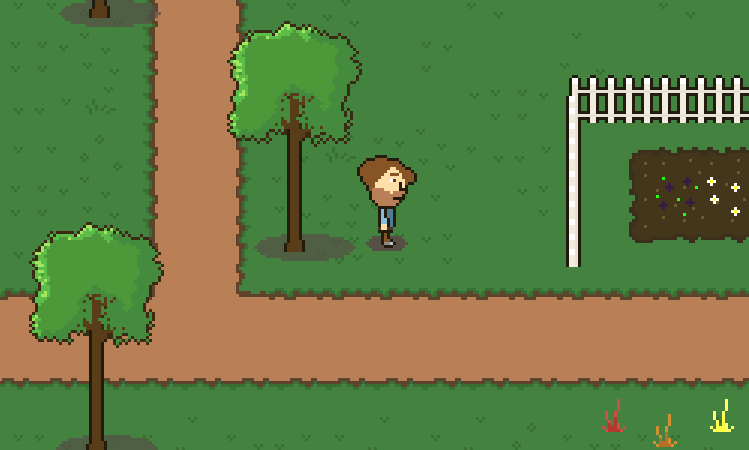 In previous versions you had the ability to roll, similar to 3D Zeldas, and it served as a way to interact with some objects - like rolling into trees to knock stuff out of them.
In the upcoming version I've removed rolling entirely (it was causing a surprising amount of issues), but I still wanted a way to shake trees, so I added the ability to shake them by hand. The 'loot table' for a tree is pretty big, so you never know what'll pop out...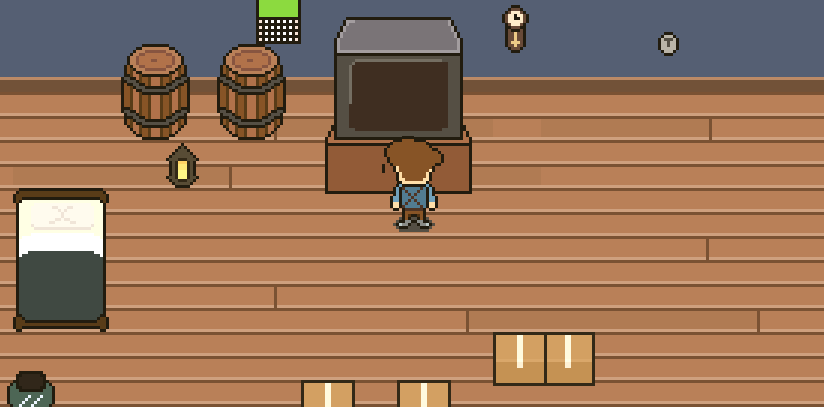 Finally, I put in a prototype for daily shows you can watch on TV. Each show has a timeslot (like early morning, afternoon, etc.) and they'll differ greatly from one another. In the early morning you get the weather, which is useful, and in the late morning you'll get the 'news', which is mostly silly writing making fun of things Good Morning America
It's all very lightweight - maybe 2-4 boxes of dialogue per show - but when appropriate it'll have continuous storytelling, running jokes, and more. Believe it or not, having daily TV shows was one of my earliest design notes I scribbled down!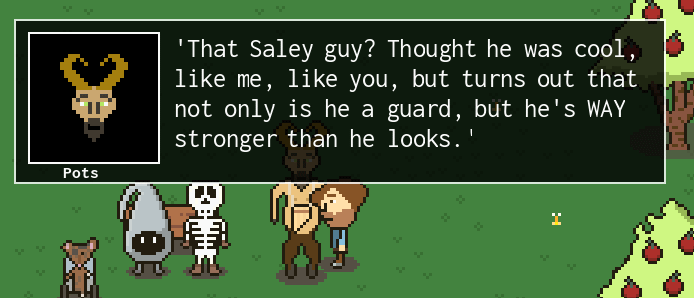 Well, I suppose I should wrap this up. I did even more than the above, like adding shadows to all the buildings, idle animations to the rest of the villagers, and more, but pretty soon you'll be able to see all of this stuff yourselves.
On July 9th - In less than a week! - I'm releasing the last pre-alpha demo for Village Monsters. It'll contain all the new stuff I've talked about for the last couple months and a lot more.
I define "pre-alpha" as being pretty rough and lacking some or most of the primary game loop,s systems, and core features. This is definitely my most polished and content-filled pre-alpha yet, but the release that comes after - in August or September - will be the first alpha release, and then we'll be cooking with fire.
But! That's neither here nor there. I hope you'll all take a look and play around with the new release when it comes out this Sunday!