It's the weekend, so that means I get to share everything I worked on last week in yet another edition of the Developer Diary Digest!

Before I begin, I wanted to quickly plug something. You might not know this, but I have a newsletter for Village Monsters, and I would absolutely love it if you signed up for it!
Newsletter Signup: Tinyletter.com
I try to reserve the newsletter for only big ticket items, so you'll be the first to know of releases and other important news.

Anyway, back to the update!

I had a few really productive weeks this month, so I guess I was 'due' to have a slow one. I didn't get nearly as much done as I had hoped, and I ended up getting caught in a few technical quagmires; still, I have things to share, so let's get on with it!
Fleshing Out Hobbies
From day 1 of development I knew that hobbies were going to be a major feature of Village Monsters. When you aren't talking with villagers, improving your house or solving mysteries, you'll probably be progressing your skills (and making money) with one of the various hobbies

Critter Capturing was the first hobby I put in, followed by Fishing and Archaeology. I had a bunch of ideas for other hobbies to add to the mix, but I wasn't sure which ones would work best. Well, until now.
Village Monsters will now contain five hobbies for you to enjoy: Cooking, Critter Capturing, Botany, Fishing, and Archaeology. This post details some new updates to two of them.
Botany Prototyping
Botany is one of the new hobbies I've been working on, and it includes everything plant related.

The reason I'm going with Botany instead of something like Gardening is that you'll be able to do way more than grow a simple garden

This week, I played around with planting & watering trees, as well as managing growth as time progresses - assuming you make sure to water and care for them each day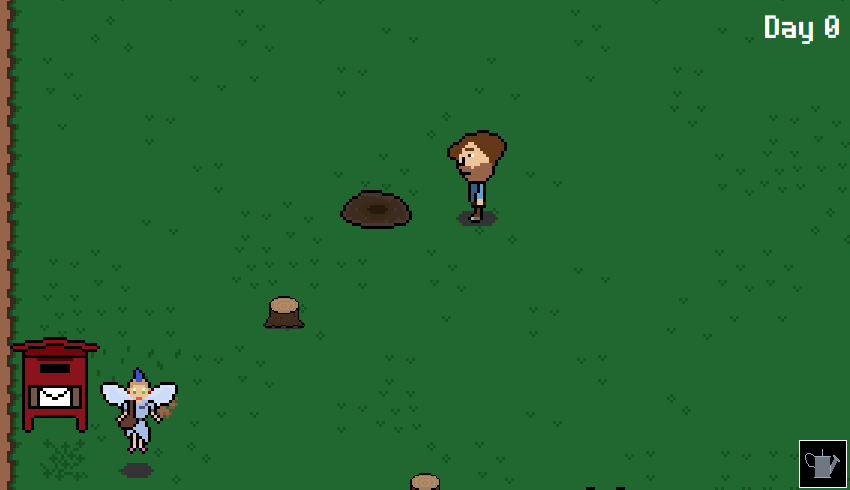 Like all prototypes it's a big work-in-progress. However, thanks to feedback from a user at another site I've had some intriguing ideas that I'm keeping under my hat. Stay tuned next week, yeah?
Fishing Revamp
Fishing was one of the first hobbies I implemented, but I haven't touched it since. It's in a sorry state as of the last demo, and I'm pretty embarrassed by how bad it is.

What began as a 'revamp' quickly turned into a 'refactor' which the became a total 'rewrite'. I tossed out all my old code and rewrote it from the ground up.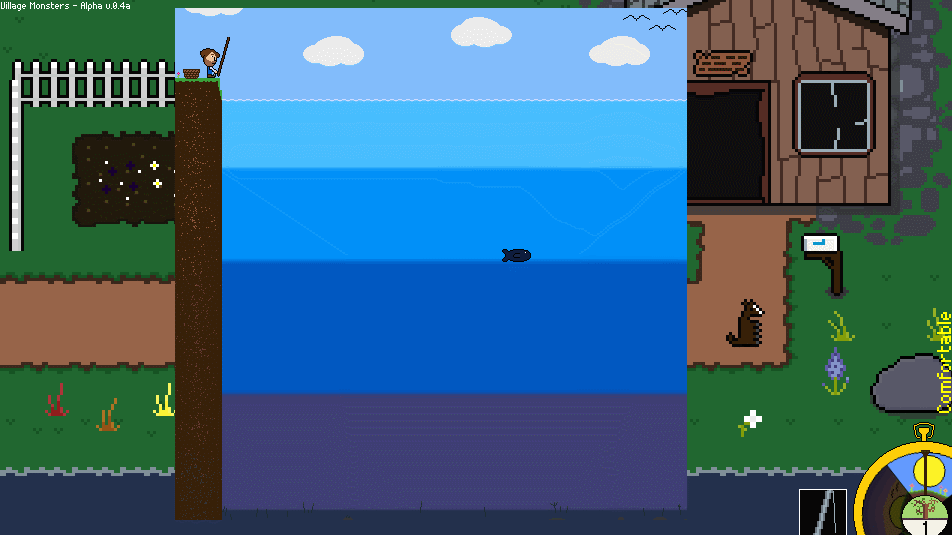 It was a slow process, but fishing is in a much better state in terms of stability and mechanics. Work will continue on this system this week as well.

I've always been dissatisfied with fishing minigames in other life-sim games, so I'm going in a different direction. You can expect a system that's much more inspired by JRPGs than any existing life-sim out there.
Quality of Life
To wrap up, I also included a grab bag of bug fixes and quality of life improvements that I received from demo feedback.

Trees should behave better and no longer give you a permanent hug. Birds fly a bit slower. The keyboard control scheme was reworked. Critters should hopefully not crash the game as much. Your bit (currency) balance is now shown when you add or subtract from it

And so on.

I also got a lot of writing in this week as well. Every item - every single item - has a unique description and flavor text. Some even have detailed backstories. Pretty nuts, right? Well it's been a ton of fun, so there's no stopping me now.

Until next time!