Well, it's safe to say that this cursed mod is not coming out in May lol.
How the hell did that happen?
I just took a break from working on GC22. I've been working on this mod every single day since march and, naturally, burnout happened. Good news is: My break is over (or was over since May 26th) and I'm back.
Mod Progress?
Hell yeah. I've been polishing first couple maps, adding new rooms to them and stuff. Finally added an actual bad dude / evil guy. And, of course, working on the new maps.
Reworked one of the guns (visually and stat-wise)
(There was supposed to be a screenshot with the old model but I couldn't find any screenshots with it and I lost the original model file. It looked stinky, bad and horrible, trust me.)
New model below: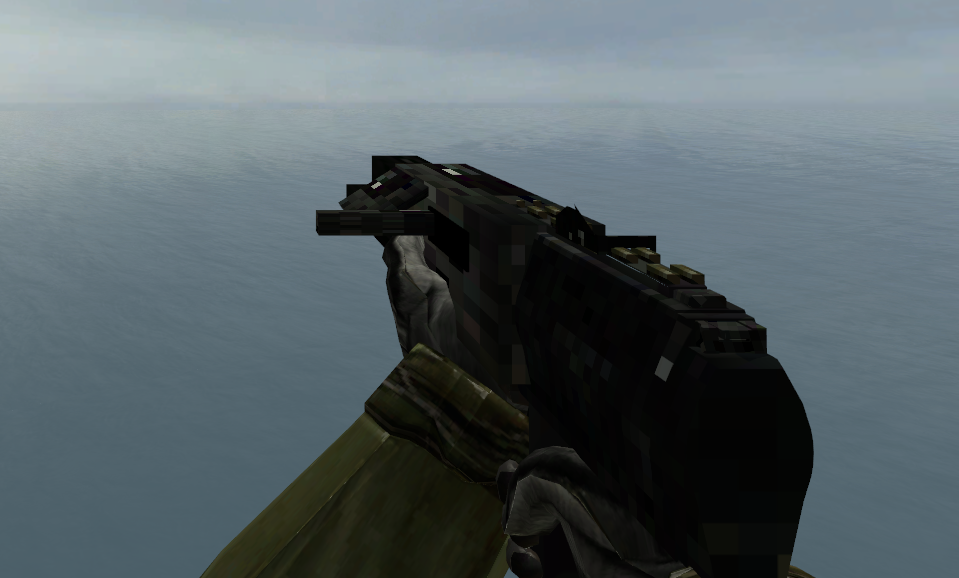 And it even has it's own custom animations that were animated it by me
You only deserve one frame of animation :) :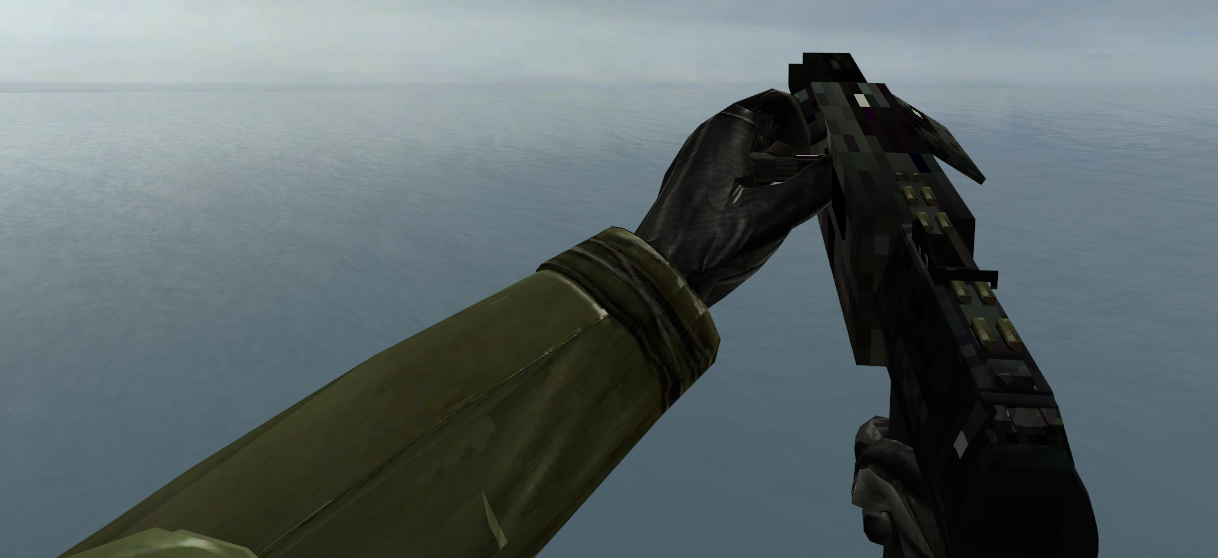 It had a really fast firing rate but only 2 bullets per clip. 1 bullet does a LOT of damage. The problem was that playtesters would waste 2 bullets on, for example, a metrocop. Metrocop already dies from 1 bullet and the other one goes to waste. Fixed it by simply lowering it's fire rate.
Added a new shotgun that I won't show YOU, but it has a very crunchy sound
I still have some new weapon ideas. Probably gonna add more in the future.
There's some small visual changes, like menu background and that stuff...
Whoa, new cool menu feature????
Yes.

I added "bonus maps" button that will load the fancy hub area map from which you can choose maps to play on. Couldn't be more simpler. Most bonus maps will be just memey stuff, disconnected from the main game. Except one. That one is "old storyline" GC22, before I scrapped the entire story and started from scratch again.
Any Ideas for da future?
Not gonna lie, but I've been thinking of making something like Hazardous Course from Half Life 1. I can put a lot of funnies, haha's in it. It's also going to be nice for practicing/getting used to bhop. If I do happen to add it, then there's going to be an option to skip it.
Release when idiot?
Now I have no idea lol. Wouldn't it be funny if I released Gasmask Citizen 22 in 2022?

Closing Stuff:
I have another mod in the works. Like only one person knows about it. But I had to freeze it because of Gasmask Citizen 22. Once this ABOMINATION is done, then I'm gonna go work on that mod. Enjoy this screeenshot from it: