Another Day: Orruss is an Open-World Survival and Multiplayer game, taking place on an abandoned military island, currently being developed by two people.
After some new discoveries of hidden islands, Orruss was the most talked about and after a while, people kept coming. Finding they can never leave, they started doing whatever it takes to survive.
You will have to keep looking for weapons, utilities and resources to loot so you can survive as long as possible until you find a way to escape.
The game will feature two types of gameplay modes:
1.Classic Open-World Survival
2.Battle Zones(100ppl-FFA/TEAM, 5v5v5v5)
After development is over, the game will be available for Windows PC.


The project started in March 2017.
We are going for a semi-realistic way so that players get a realistic feeling without annoying mechanics.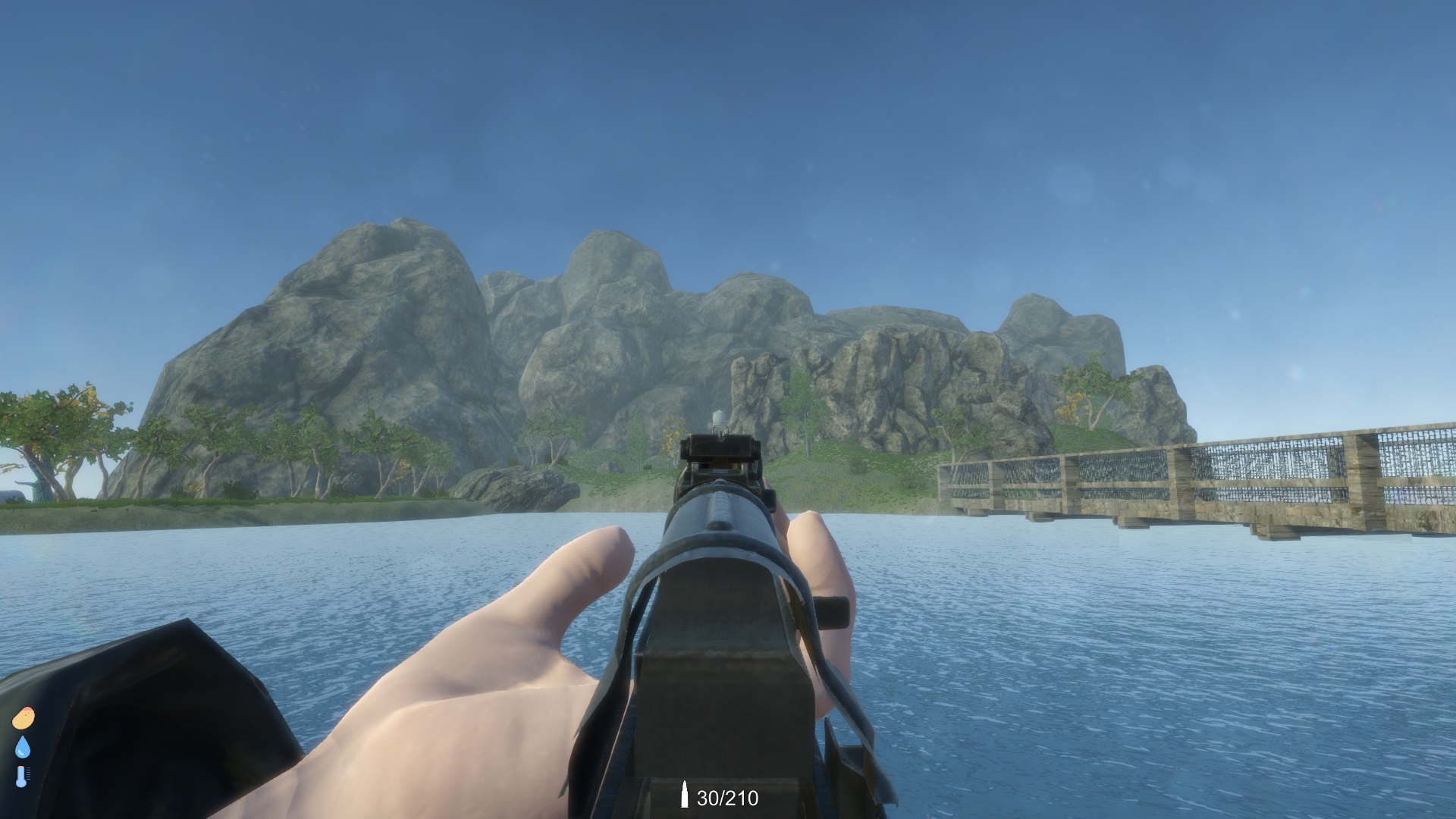 List of features
The game is a survival game where players have to survive as long as possible by looting items from all over the map or from other dead players.
Mechanics
Hunger, thirst, coldness
Inventory system
Melee, ranged weapons and guns
First and third person cameras
VOIP
Healing (bandages, med-kits, pills, injections, food and drinks)
Swimming
Driving cars and boats
Enterable buildings
Animals
Seasons with dynamic weather
Day and night cycles
Three game-play modes
Character customization (TBD)
Weapons
Pistols
Rifles
Assault rifles
Knives
Attachments for every weapon
Shields
Game modes
Classic multiplayer survival (100-man server)
Free-for-all/Team battle zone (100-man server)
Free-for-all 5v5v5v5 battle zone (20-man server)
Zones
Three islands (one at launch)
Platforms
Windows PC (Steam)
Consoles (TBD)
In the FFA 5v5v5v5 battle zone, the map will have 4 closed zones with 5 people in it. Only after one player remains alive in the zone, one way will open so he can escape and move on to the next zone with the three remaining players.
Indiegogo Campaign
We are a small team with enough time to develop the game but we required more funds, so we decided to start a campaign on Indiegogo in order to get all we need to develop the game with the best features.
If you like our idea please consider visiting us at our indiegogo page.