Hello Sins players,
July has been an extremely busy month for Interregnum. So before announcing a surprise new feature, get caught up on everything that has happened in the last two weeks.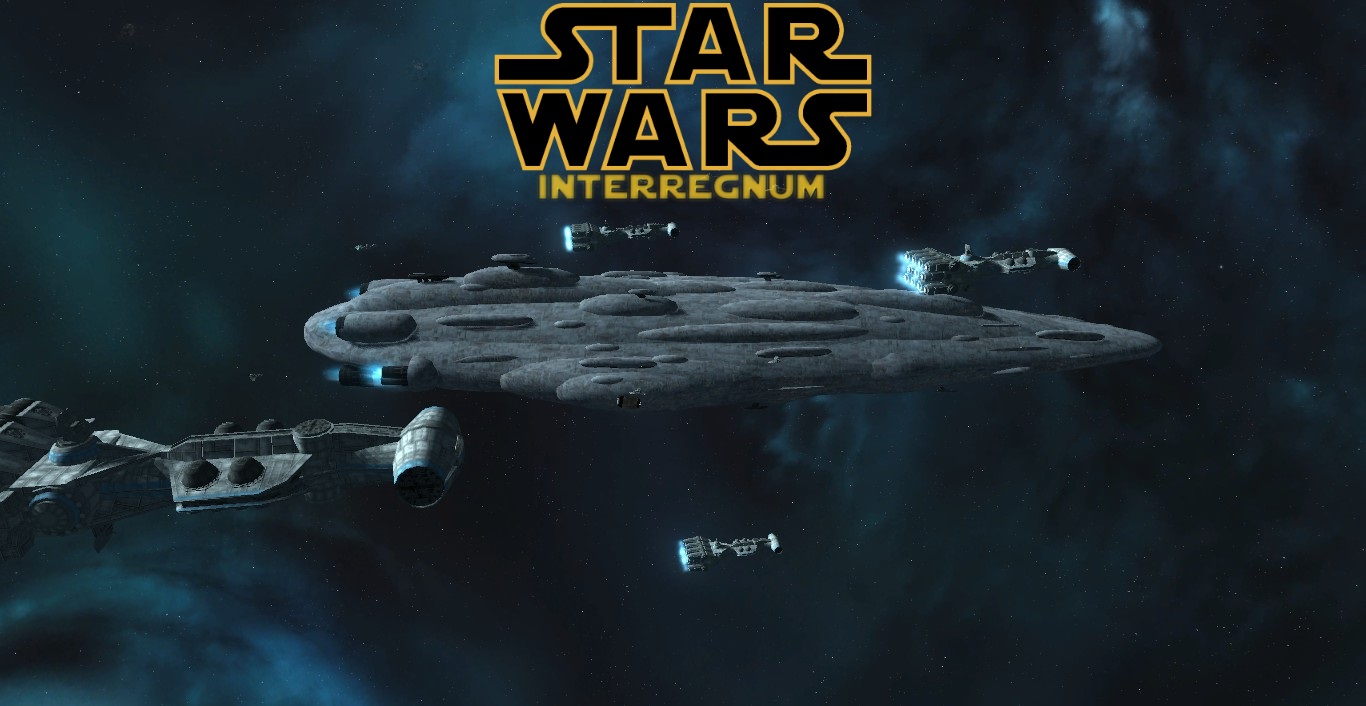 Alpha 3 Released
The long awaited Alpha 3 release of Interregnum finally arrived at the start of this month, bringing the Rebel Alliance into the fray. Fight to save the light side of the force, or take the dark path and crush these freedom fighters once at for all with an Imperial Battle Fleet that is looking better than ever.
Alpha 3 also included numerous updates to exiting units, a new Galactic Capital (Coruscant) Victory to replace the Occupation Victory, two new Ancient Structures (the Star Forge and Centerpoint Station), and a new canon Star Wars planet, Mon Cala (AKA Mon Calamari), among many other features.
New Interregnum Minimods and Galaxy Forge
In addition to updating classic E4X minimods such as Expanded Research and No Superweapons for use with Interregnum Alpha 3, several new Minimods have been added for Interregnum specific features. One of these was even submitted by a fellow Interregnum player, Spardason.
1. Star Wars Factions Only: Relive Star Wars battles from before the Interregnum with this add on, which prevents the vanilla Sins factions from being played. For maximum Nostalgia!
2. All E4X Random Encounters: Alternatively, if you want more non-Star Wars content in your game, you can use this minimod. Interregnum now disables a few E4X random encounters since they have been replaced with Star Wars versions. This minimod adds them back in, including the entire set of Ancient Structure superweapons and the rare Cybernetic Planet.
3. Lend-Lease Capitals: The first minimod created by fellow Interregnum player instead of the dev team, Lend Lease Capitals modifies the extra capitalship the Triple Alliance factions (TEC, Ascended Advent, VIR) get. They will now use the weapon types and fighter squadrons of your faction, so your weapon upgrades will benefit these foreign built capitalships.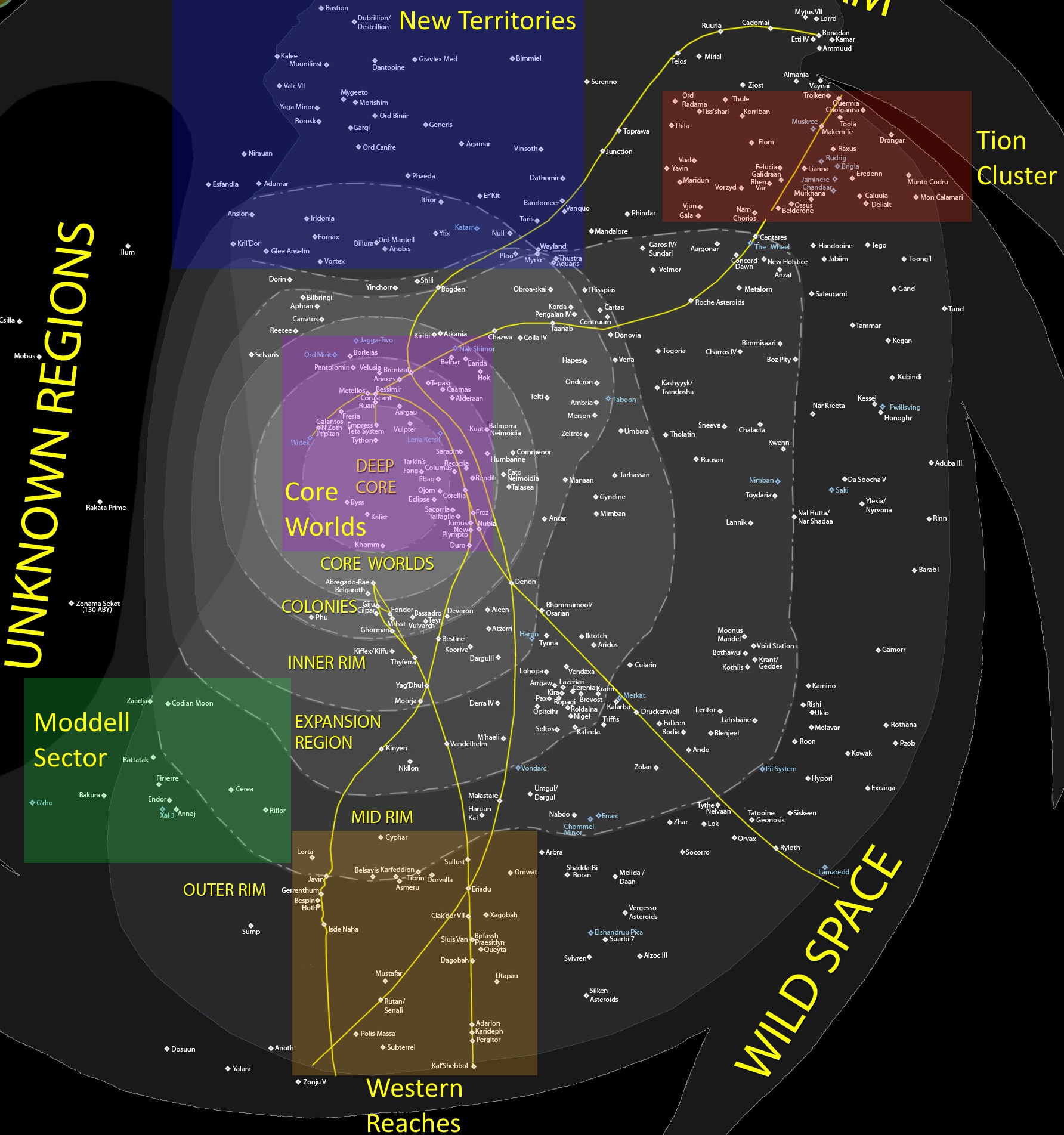 Official Interregnum Map Pack
While I released the Interregnum Galaxy Forge in the hopes that some of you would make Star Wars themed maps, I did not expect to get a response back so quickly. Within days of releasing the Alpha 3 Interregnum Galaxy Forge, Interregnum user Sersanara sent me not one but six faithfully made Star Wars maps for Interregnum, with five based on specific regions of the galaxy (see map above) and one for the entire galaxy.
So rather than make you all wait until the next release to play these maps, I've released the first Interregnum Map Pack as an addon for everyone to enjoy now! The maps range from the 16 planet 2 player Moddell Sector to a 120 planet, 10 player map spanning the entire galaxy. This also provides a good way to see the Star Wars planet types Interregnum adds, since Kuat and Mon Calamari otherwise only spawn occasionally on random maps.
Some quick things to note about this map pack though. First, since they are based on the actual Star Wars galaxy, none of the maps are perfectly balanced. I did my best to shift things around and pick planets so that it would be relatively even for all sides, but if you want a perfectly balanced map, you should stick to the competitive Sins maps. Also, since asteroids and unpopulated planets do not get much attention in Star Wars, there are a lot more high level planets (Terran, Oceanic, Desert, Industrial) than is normal on these maps, so the games can be a bit slow due to the stronger militia presence.
Interested in sharing your own maps and perhaps getting them into the mod as well? You're in luck, that is what the addon section of the mod page is for. Anyone can add a map as an "Addon" to Interregnum, so you can easily share with your fellow mod players. If you're interested in getting your map included with the base mod (so users don't have to download it separately), make sure it follows these guidelines, then send it to me a private message. I will happily add the best maps with each new release.