This is a very short demonstration of the Infected. The AI is still a little questionable at times, but I am working on it. They can leap up flights of stairs at you, then swipe and claw at you as close range attacks. Some will wield weapons, but those wont leap and strike at you. These are still works in progress; but Im far behind in letting the players catch a glimpse of the Infected in action.
This is now the Infected's Idle animation, though so far I have left their running animation alone: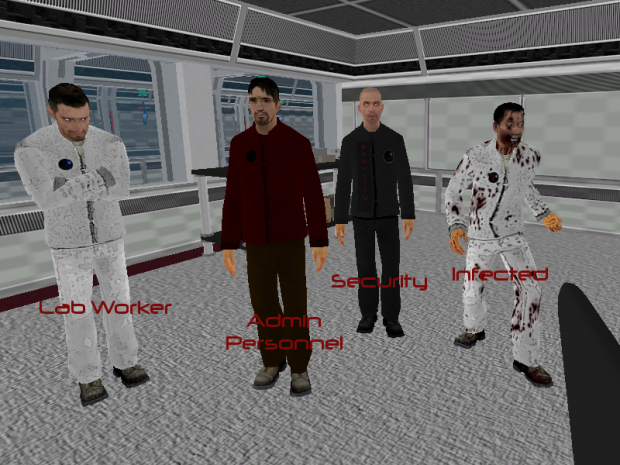 The picture is old; the guy in gray no longer exists, and has a replacement in the works. The infected now use the animation captured in this screen as their default idle animation.