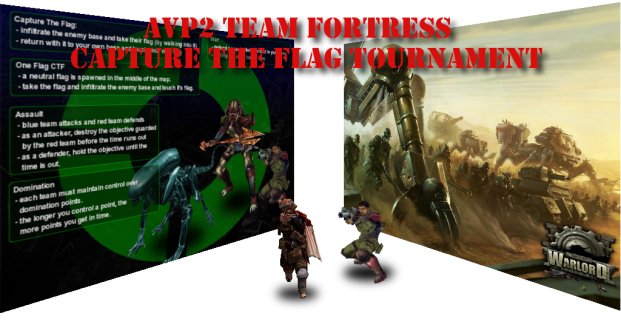 The title says it all:
Tournament details
A few words on the tournament itself:
We require teams of 3 (three) players.
Each two teams will fight each other on three maps. The team that wins two events out of three is declared winner, and awarded one point.
Only the first two teams will take part in the next level of the competition.
To sign up your team, make a post either on our forums, or on the one hosted by the Russian Bears.
More details (as having groups of 3 - 4 teams, which maps will be played and so on) will be revealed at a later date, after we have a good estimate of how many teams signed up.
The prizes, or 'About IG Warlord'
The demo is available here:
Igwarlord.isotx.com
A few words from their home page:
Introducing Iron Grip: Warlord, a fast-paced first person shooter set in a harrowing world of endless war. Fight as a rebel warlord in the narrow streets of cities, destroy hordes of enemies with your vast arsenal, and fight for your freedom with your last breath and bullet.
Players can utilize RTS overhead modes to build defensive structures and then switch to fight the enemy head on using the FPS mode.
Featuring multiplayer and singleplayer modes; find strength in numbers, or stand alone. The choice is yours.
Seven unique maps and multiple difficulty levels, allowing for different challenges and gameplay experiences. Spiral was just the beginning!
The players from the top two teams will each get a serial number, unlocking the demo into the full game.So, go ahead, get the mod and start playing!
DOWNLOAD AvP2TF HERE!