A few days ago we decided to release a small level of our game Ice Cold Blood. It was our attempt at closure of the first stage of development. I decided to release it when it still lacks on several aspects, because I consider it playable and a bit challenging and I wanted to hear from people and include their suggestions in the development process.

What was also lacking is documentation on how to play the game (although it can be pretty straightforward: kill the bad guys). The actions that can be performed can be learnt by trial of all the buttons. After these weeks have gone by I think this is a good time to write a short introductory tutorial to this early version of the demo that we have released.
This pre-demo can be downloaded here:
Part 1 of this manual can be found here:
The buttons make reference to an xbox 360 controller layout
To control the player, if you use a gamepad you use the left thumbstick to move,
and the right thumbstick to turn. If using a keyboard and mouse, you walk with
WASD and turn by moving the mouse.
Shooting: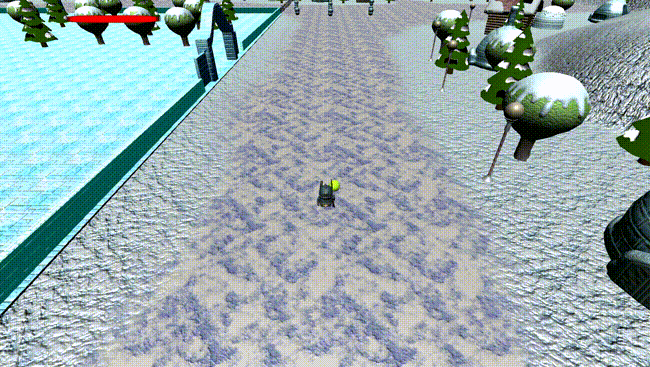 (RT or Left Mouse Button)
The most obvious way to attack the enemies is by shooting them dead. Your gun shoots ice balls made of
snow it pulls from the ground, so no reload needed, as long as there is a supply of snow underneath (The
aesthetics of the shotgun will change).
Melee Attack: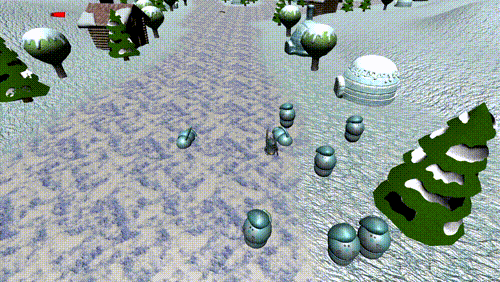 (LT or Right Mouse Button)
You can also beat the enemies with your bat (will be made of ice). This can be useful when done against
the ice cats. You can sink them into the snow, then grab them by the tail and throw then against the other
enemies for extra-damage.
(To grab enemies that are down, press B next to them - E on the keyboard)
Upgrades:
Along the way you will come across rotating-floating shotguns. These are power-ups.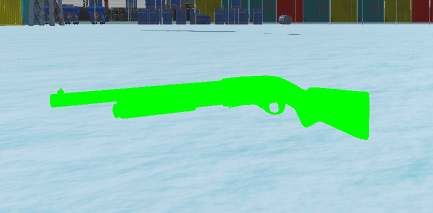 Increases the speed of the projectiles.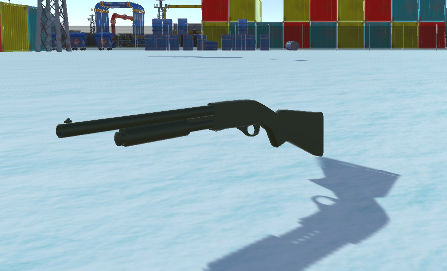 Decreases the time between one shot and the next (your trigger finger gets quicker)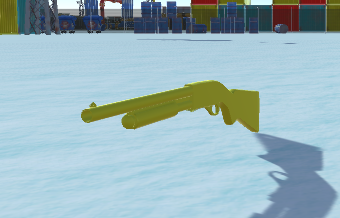 Increases the damage caused by the bullets.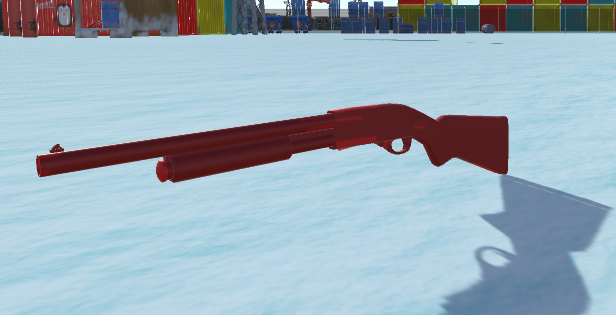 Increases the angle covered by your shots and the number of bullets
that are shot simultaneously (spreader).
Health: