Hi! I have some cool images and updates to share with you about RideOp:

The ride customization menu works perfectly and you will be able to change colours afecting most of the ride's pieces. It uses a colour wheel so the diferent variations can be almost infinite. Here is an example: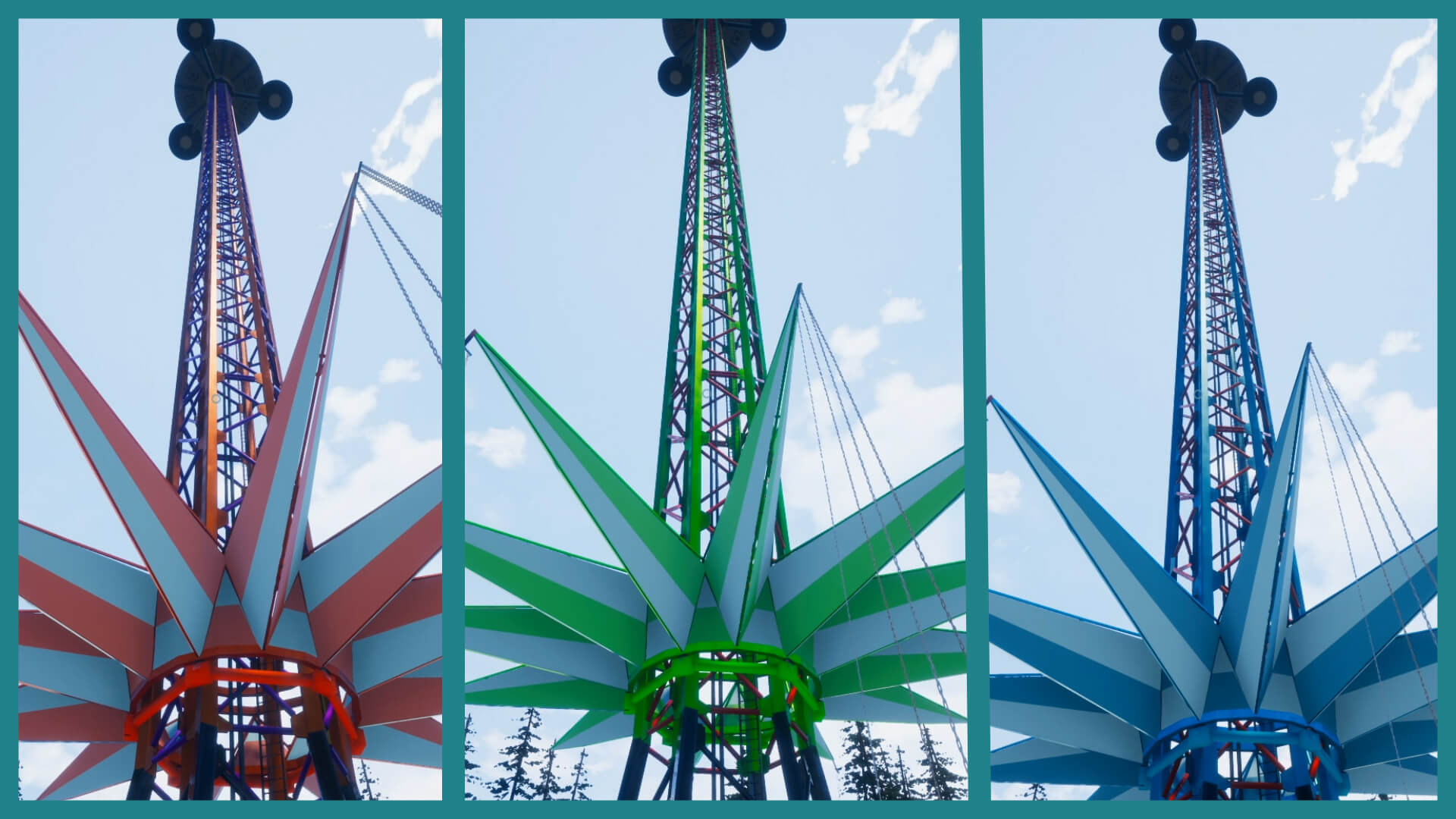 We have improved the character animations while riding and waiting in the queue using motion capture animation.
The diferent day set ups also works great and you can chose between sunny, sunset and rainy weather conditions before starting the ride's level.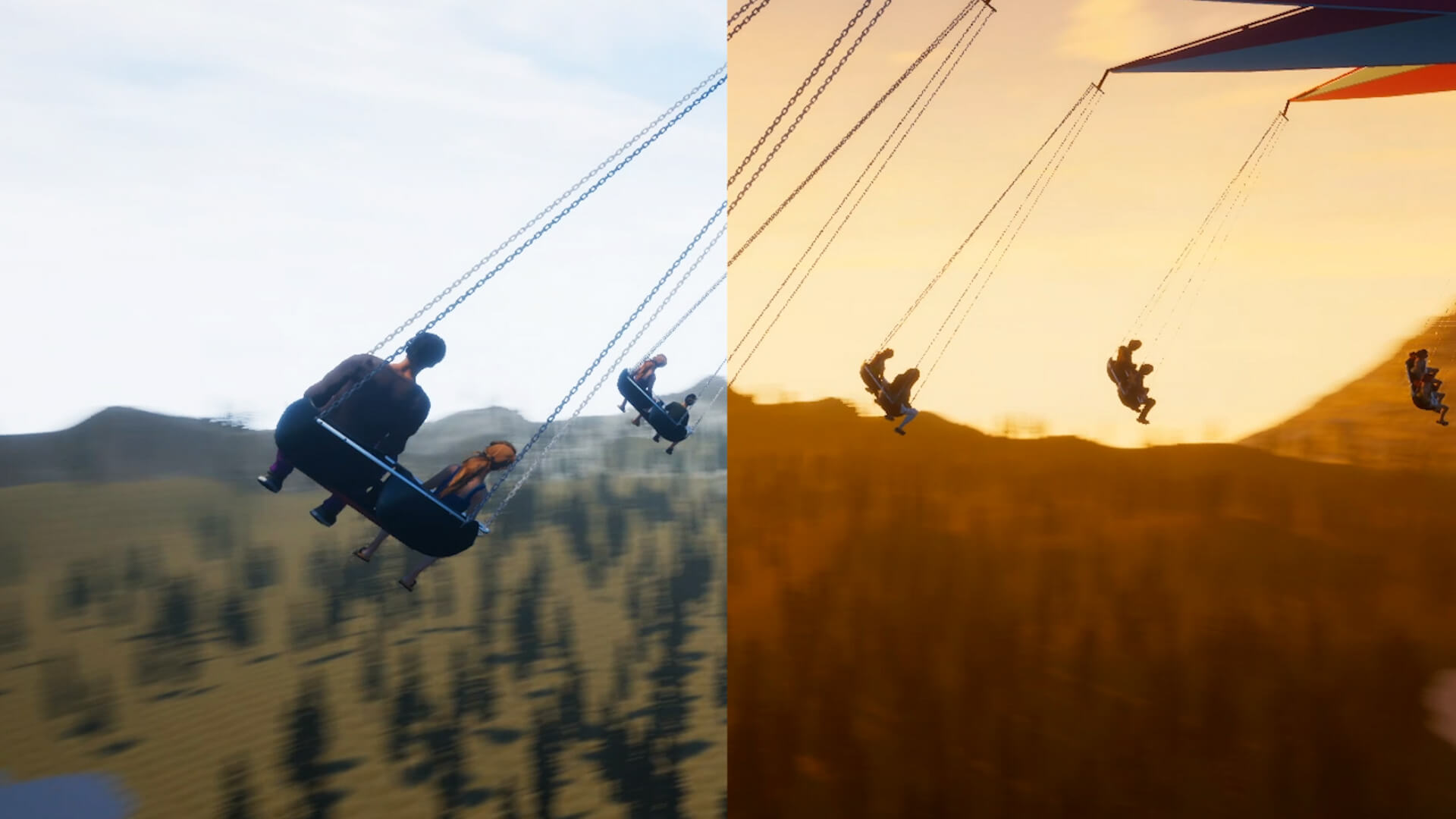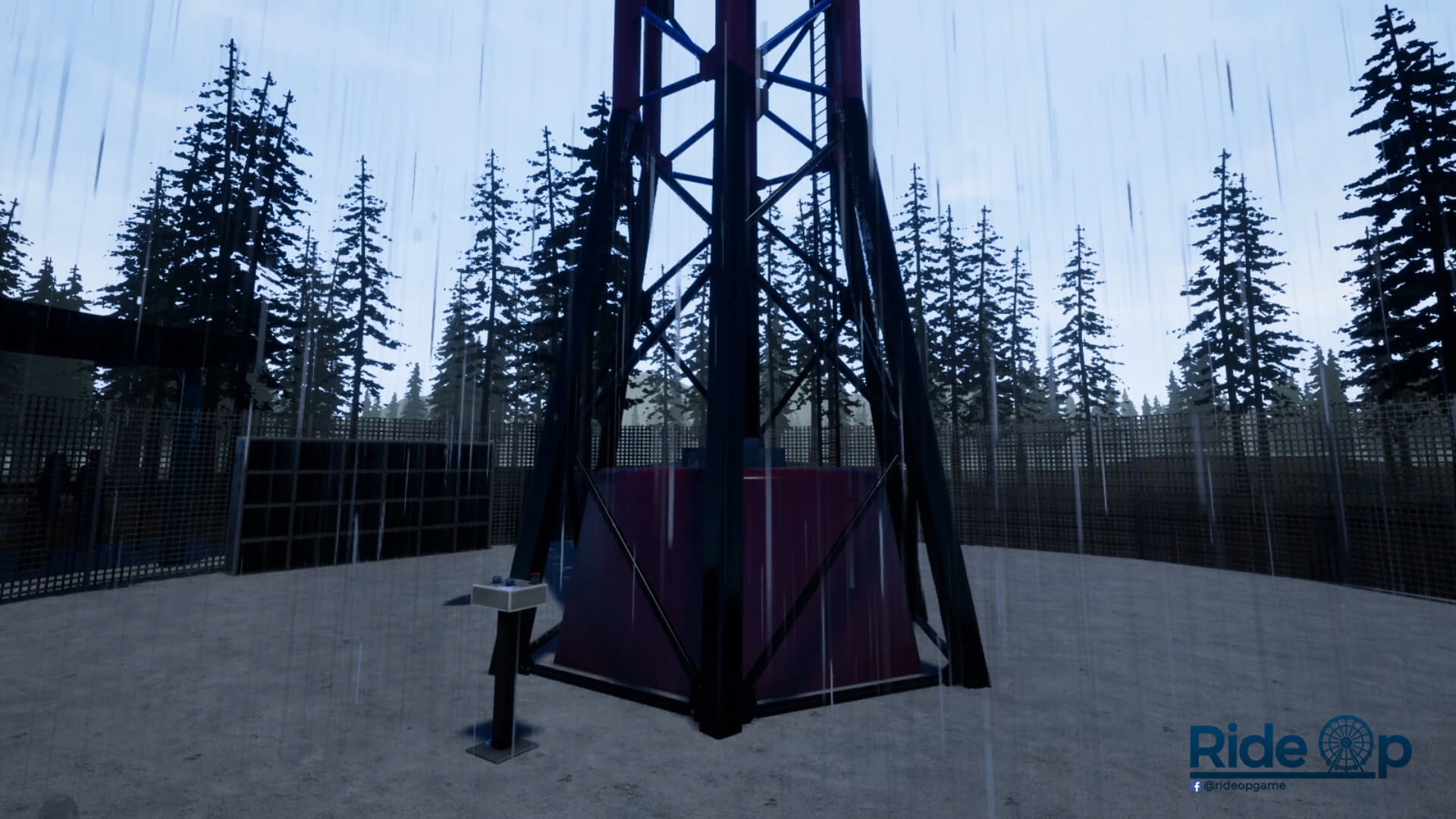 We've added button labels to every panel to help identifying the right button to press. The buttons also light up when they are active: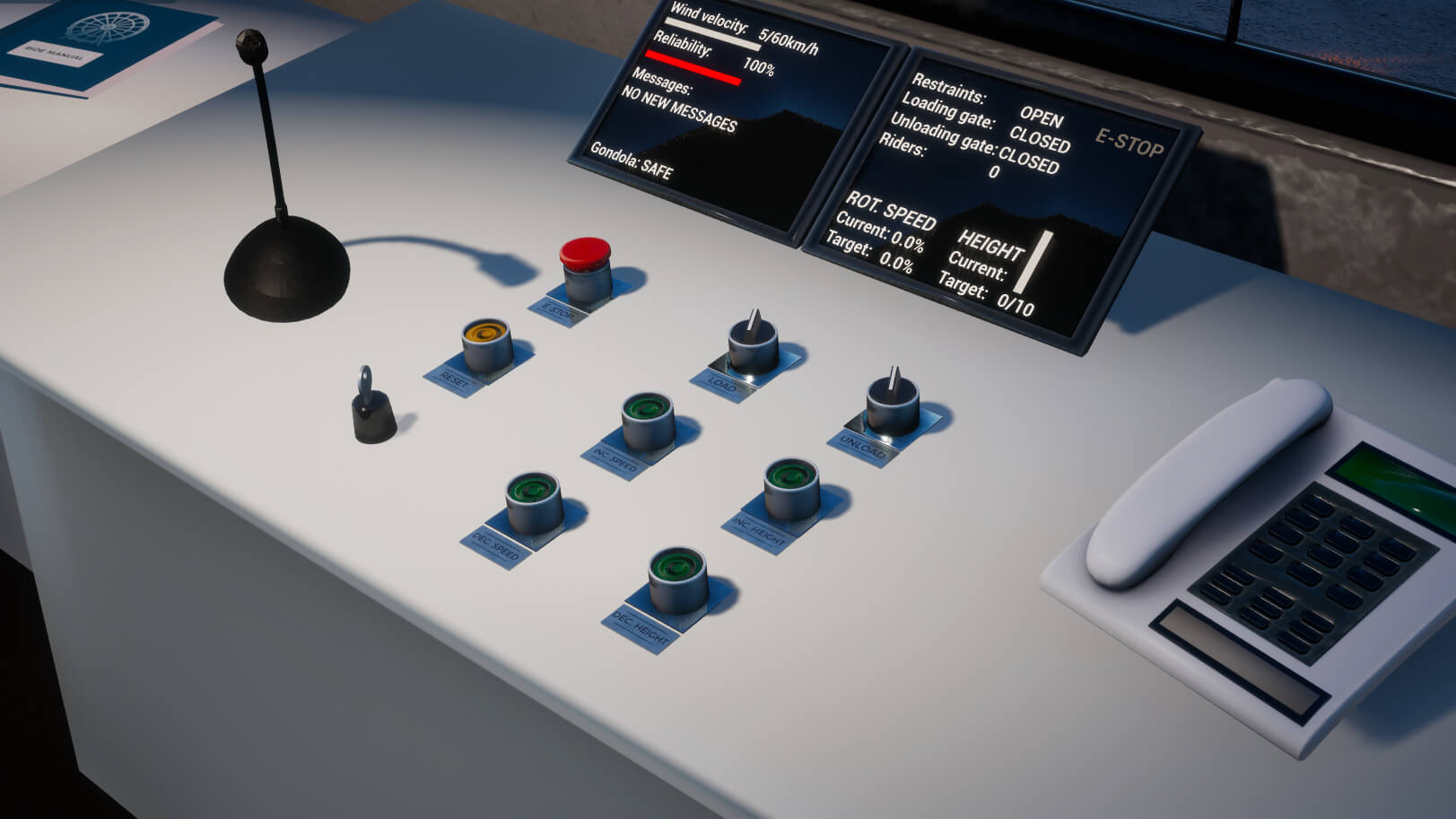 And finally, we confirm that the game's release date will be on 12th of December 2017! In this two months in between we are going to implement four more rides and polish all the details to make the game's experience as smooth and fun as possible!

More news coming soon.