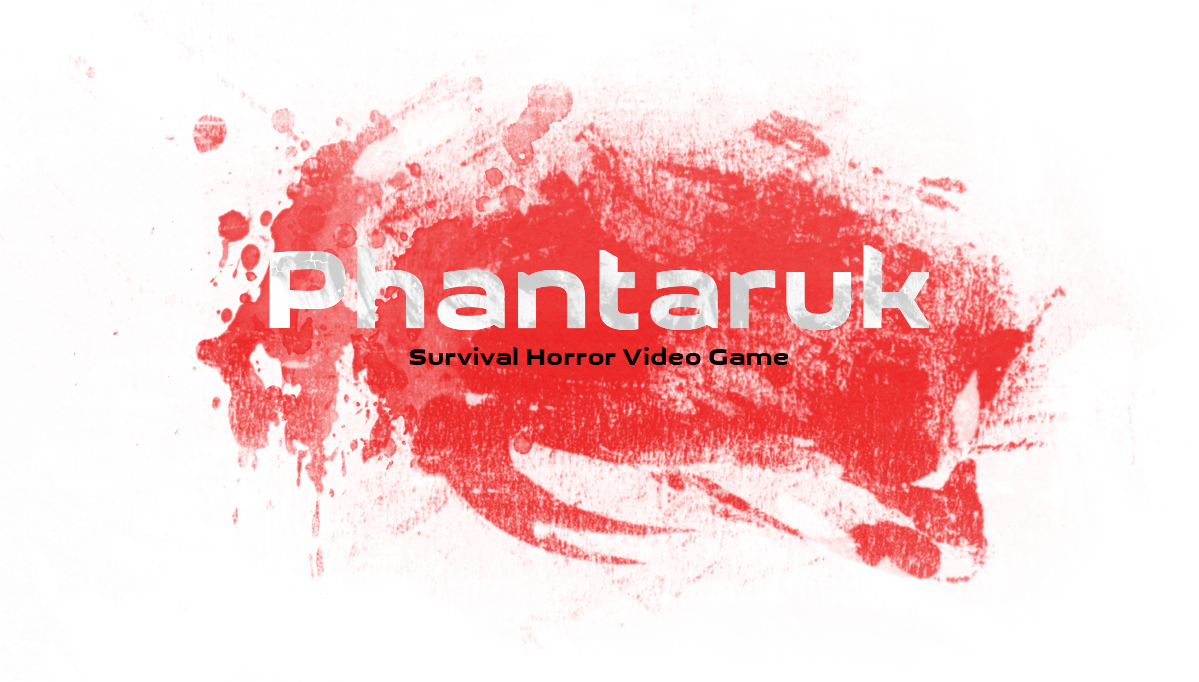 After two months of development since last 'Phantaruk' demo release, we proudly present you a new version. Despite the game being still in an early phase of development, we decided to have this form of communication with players instead of just listing new features we added.
However, before I say anything about major changes included in version 0.8.4, I have to mention that we received a lot of good ideas for gameplay improvements during Digital Dragons (which, by the way, was a big, awesome event for game developers in Cracow, Poland). There, we got our own stand where people from game industry and media were able to play our game, comment and give us some pieces of advice. I have to say it: that was a huge success for us. People said that they loved and enjoyed the tension and we didn't hear any complains about little gameplay issues. (Okay, I have to admit – one, and only one!, player fell under the map. But quick restart did the job and everyone was happy again.)
But what about the changes, you might ask? This time I decided not to include a whole changelog because it was reaaaallyyy huge and I think that minor changes like "changed pills' colour to red" or "fixed textlog 0105" won't be of any use to you. Instead, I'd like to talk about major changes.
New level
Yeah, we implemented a whole new level into the version. It comes before the one you were already familiar with because it was supposed to be a starting point of the game. I don't want to spoil anything and say what will happen there so I'll just mention that it is preparing you for bad things.
One more thing: be ready for a start in a really hard way as we haven't included any tutorial or starting cutscene, yet.
Furthermore, we are proud of how the sound setting of the game is evolving. It's not entirely ready yet but is going in the right direction. What might be surprising to you, we want to go away from 'Amnesia' or 'Alien: Isolation' style of audio where ambient sound effects are just too noisy (don't get me wrong, it's great in some way). At the moment, 'Phantaruk' doesn't have all the sounds that we are planing to add but they do their job fine.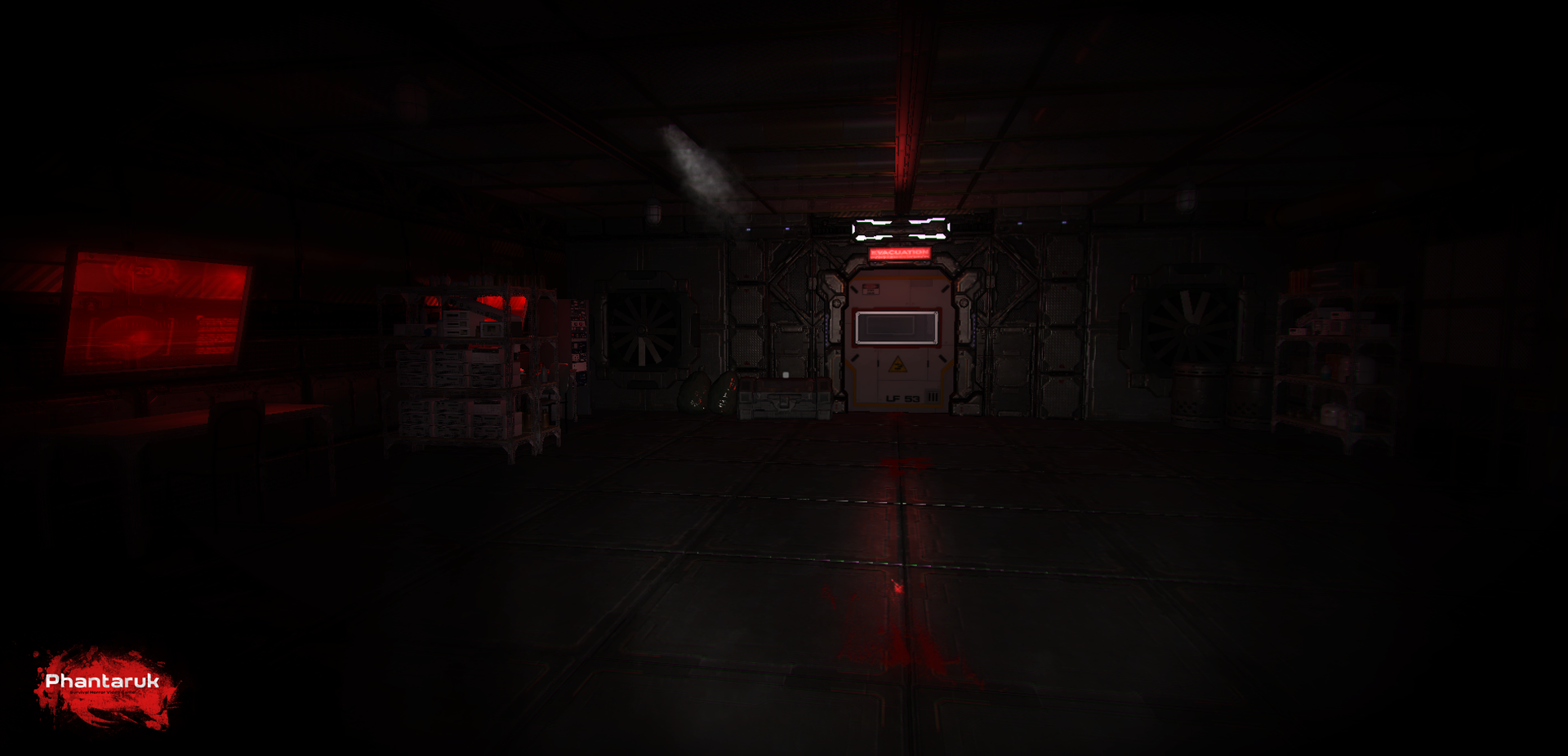 Medpad
I'm loving it! I'm really proud of this piece of our game. We kicked out almost every slice of the HUD and put everything in one place – medpad. It's something like a small personal computer where you can get every information you need: textlogs, audiologs, objectives or even inventory (yes, we implemented inventory, too!).
Medpad has two important functions. The first one stops the time and allows the player to do stuff like using items or reading the logs. The second allows you to quickly check poison level in main character's body and the heartbeat. It is really useful because you don't have to pause the game every time you want to check how close to kicking the bucket you are.
Leading the player
We changed a lot the way we guide the player through the spaceship. We will not lead you by your hand and show where everything important is but, on the other hand, moving through the entire corridor maze should be less confusing and brutal. We achieved that by closing some routes and adding some leading points like holograms attached to the doors – they display the names of the sections of the ship. Thanks to those, when you are entering, let's say, the administration section, you will know it is administration section.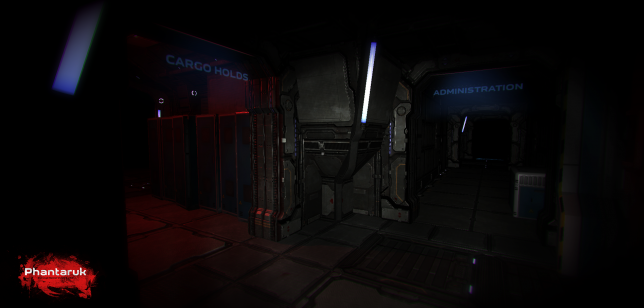 Unity 5
Small and, at the same time, huge change was upgrading from Unity4 to Unity5. It gave us many new options in handling lighting, materials and optimizations. We haven't dug through all available options, yet but we surely are going to.
What we haven't impleneted yet?
And here we are, at the best part – what's coming in the future. I will make it quick:
a new Phantaruk model with brand new, shiny set of animations made at motion capture session,
final version of the medpad GUI,
final version of Phantaruk's AI (it is a little dumb… for now),
7 new levels (but they will be available only in the final release),
lots of new sound effects and music tracks,
cutscenes,
audiologs,
randomization on levels,
challenge mode,
better optimization,
So, it's all for now. Just go, play and share your opinion – it's really important for us. You can also check our website: phantaruk.com and our facebook profile.
Download the demo from: Indiedb.com
Mirror: Mediafire.com
Greetings,
Patryk Polewiak.