Some of you may find this news disturbing, others - not so much. Yes, we are delaying the release of HR:P. That much is true...BUT...only by a scant 10 days! The reason? Well, we needed a little bit of extra time to ensure that HR:P was up to snuff for you dimple darlings. I wanted to avoid the problems that we had with HR:AFD. Once again, a lot of things I wished to pull off just weren't in the cards, as Goldsource is Goldsource, and without access to engine code, there wasn't much that could be done. However, as far as fixable stuff goes - playtesting yielded a whole slew of what I like to call "F**K-Freakage". Yes, that is my term for glitches and bugs. Things have been kicked into crunch-mode here at Heath Games as multiple people simultaneously playtest, code, troubleshoot, report and fix issues. You could say things have reached a fevered pitch here! But it's all for you!
I personally feel like someone dragged my body, mind and soul over a gravel road, behind a horse and left me for dead in the snow. What a year, huh? Highs and lows, blood, sweat, tears! I can't speak for my team mates on how they're feeling, however - as they remain reticent on the issue.
All the pain's worth it, though - because Parasomnia is coming December 11th. And that's a fact, Jack.
Oh, and did I mention? It Just MIGHT be a sequel to HR:AFD after all...Hmm, some food for thought there!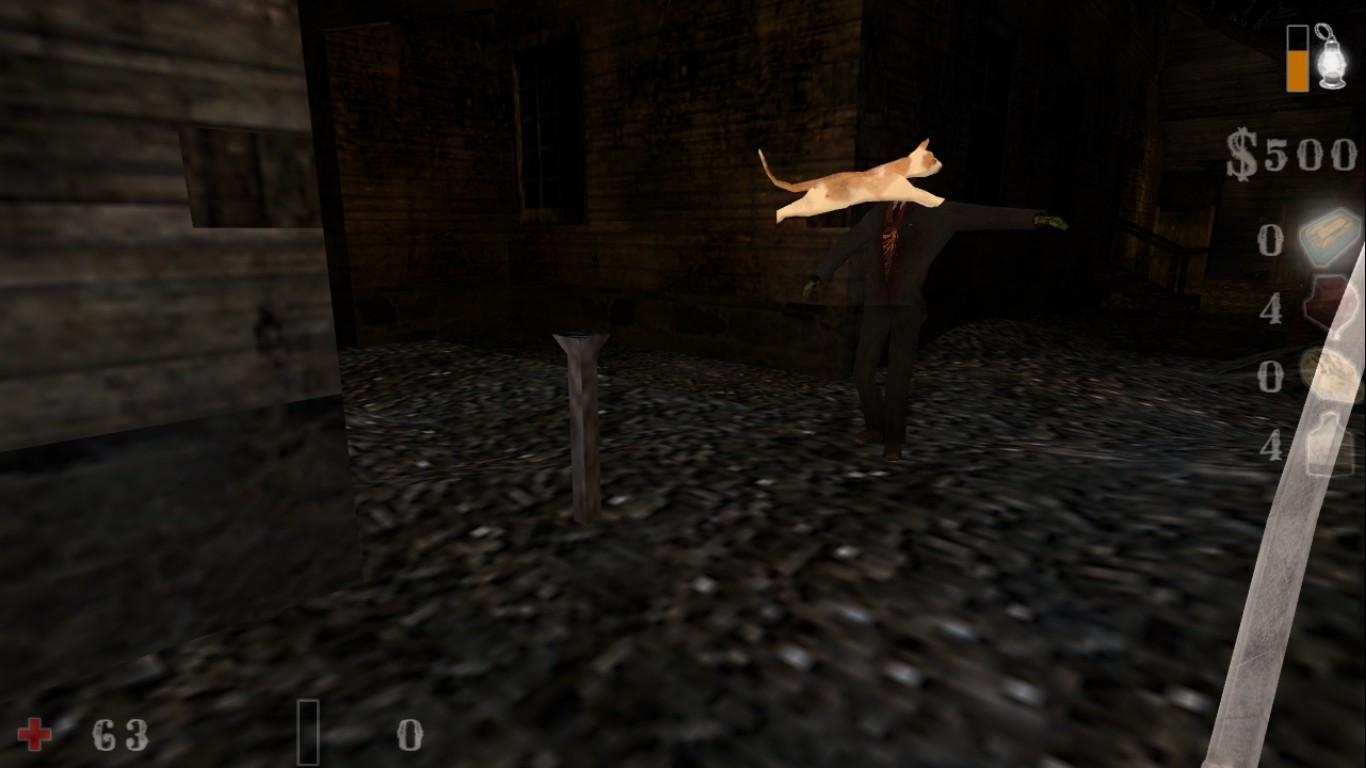 This is a reality...
You know what else? Since it'll be the holiday season, and you've been so patient...I'm going to provide you with a few extra goodies! You're getting the HRP OST - That's the original soundtrack, bub, as well as the HRP Art Booklet - which will feature concept art for HR:P...if you're really good, I MIGHT make another Bestiary for you all. The soundtrack for this game is provided by "Ague", my solo project. Feel free to check it out on Facebook and Soundcloud. Many songs in the OST are going to be featured on my next album, "Dissolution of Habit", and a few are from this year's release "Requiescence No More".
Now, onto other things...
Once again, allow me to go over the features of HR:P:
- 24 brand new maps. Featuring several environments.
- Inventory items you can carry with you and use. Each with its own effects. you can carry up to 9 of each item on the planet.
- Lantern that requires oil to function.
- Monetary system. You can pick up cash and valuable objects in order to purchase items at stores.
- Some enemies can duck and jump - they are certainly not vertically challenged. Watch yourself!
- 21 brand-new enemies to contend with - Many with their own abilities and fighting styles.
- Mixed enemies that each utilize their abilities in a squad setting to take you down. (Mixed-unit tactics)
- 6 new period weapons.
- "Kicking" enemies and "Blocking" attacks during melee combat.
- "Half-Cat Cheroots" combat companion. It's a cat...
- Over 700 brand-new textures from scratch.
- Tons of new sounds!
- Over 3 hours of estimated playing time!
- Semi-open-world...You can explore!
Chapters:
"My El Dorado"
"Road to Perdition"
"No Vacancy"
"The Bonehoard"
"Manor of Speaking"
"Poor Quarter"
"Trip the Light Fantastic"
"Final Showdown"
"Aftermath"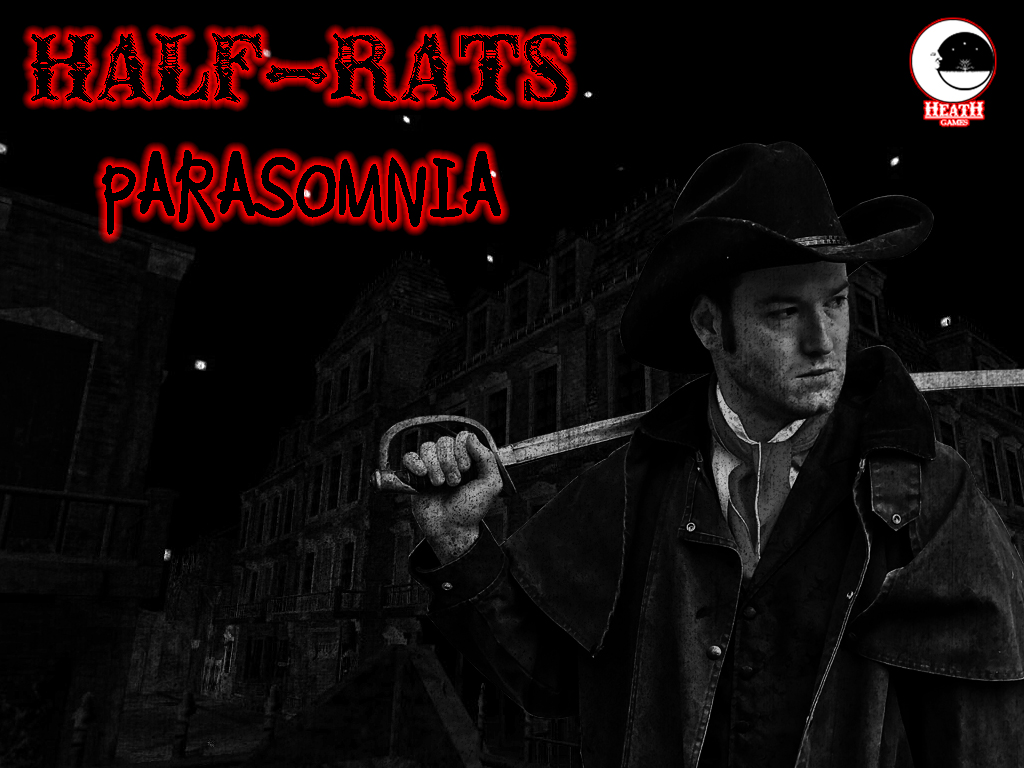 Here's the finalized menu background. Not bad, eh? Really captures the essence of this single-player experience, eh? Our model was very cooperative.
So, once again, the good news outweighs the bad...I HOPE. Parasomnia's coming, there's no doubt about that. So get your six gun loaded, your whiskey hoarded and get ready, because this holiday season...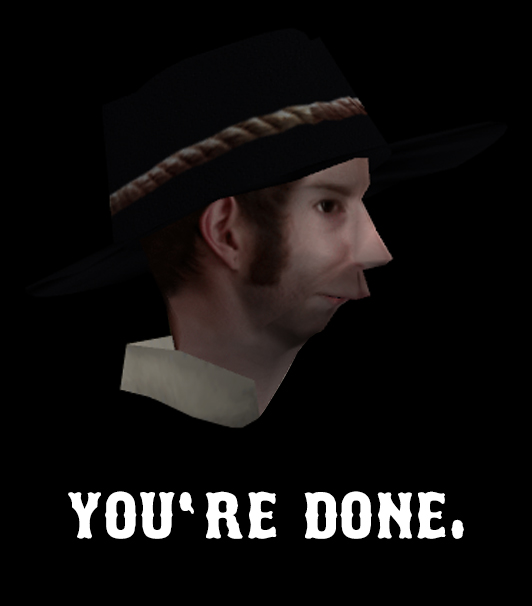 Oh, and did I mention that HR:P MIGHT be a sequel to HR:AFD? Can't remember...
Thanks for the support, everyone! And the help! Heath Games loves you, stay warm, stay safe, live long, live strong, and motherfuckin' prosper, k? Also, added the ability to urinate on things.
-Half-Rats