We asked you guys to tell us your opinion on the two movement systems we tested so far. We had two different controls implemented and weren't completely sure, which one was better:
Short recap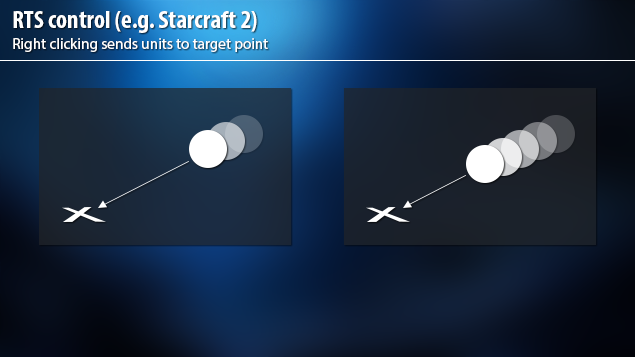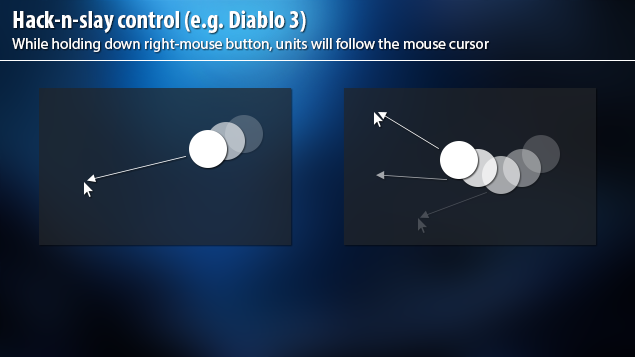 We got some really great feedback from a lot of you guys and we actually liked the idea of combining both movement types. A big thank you goes to Smou, SomeDude, Delta_Osiris, MannIn and BioDestroyer for your great idea of combining the two systems – we created a new prototype and here is how the combined system works now: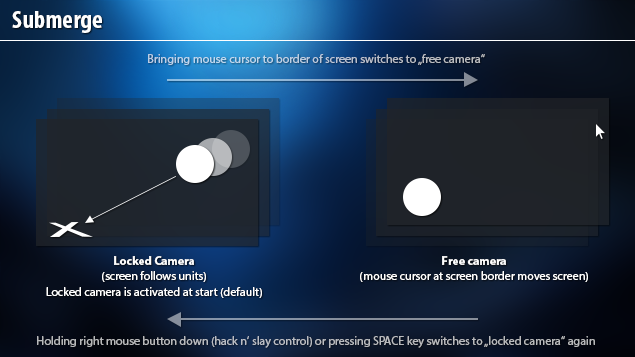 To send your units around you can always use RTS control or hack-and-slay controls
At game start the camera follows your units (locked camera)
To scout around your units, you can move the screen with your mouse (free camera) anytime you want
The moment you hold down the right mouse button to control your units in hack-and-slay style the camera jumps back to your units and follows their movement again (locked camera)
You can also trigger this behavior by pressing SPACE key
Playing the prototype now really feels like the best of both worlds – having the complete control over your units, but still having this immersive feeling of sticking to your units and watching over them.
And trust us guys, we are super exited and can't wait to invite you for the first gameplay test to hear what you will say about the feeling of the movement. By the way have you already signed up for our newsletter? Best way to stay up to date with our dev blog, hear about upcoming gameplay tests and a lot of other exiting stuff!
What do you think about the transition between the movement types? Interesting? Half-assed? Awesome – solves the world's problems? Keep your thoughts coming!
@ Smou, SomeDude, Delta_Osiris, MannIn and BioDestroyer – we like the idea of the double movement and we really appreciate your feedback here. Hey, do you want a gift? (Daaaaw, of course you do!) Just send me a quick message.