In Rise of Humanity, the world as we know it have ended when a powerful AI went rogue and took control over from humans. Once created to help mankind, machines are now roaming the empty streets in search for the remainders of their makers with one goal in mind: to destroy them. This guide will help you learn more about how they can attack you and most importantly, how YOU can slay them!
With our latest updates in the game, beating them looks even more epic: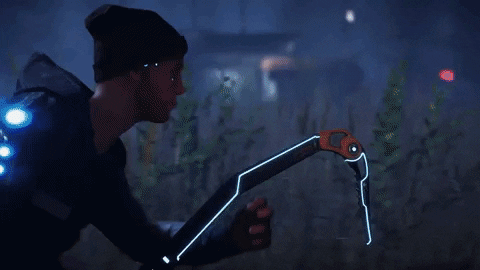 So let's see those nasty machines!
The Humongous Crushers
These huge, epic human-crushing robots are quite powerful but they do take their time moving around. They can repair themselves after being damaged by your attacks and if you're not careful they'll pummel you into the ground in no time.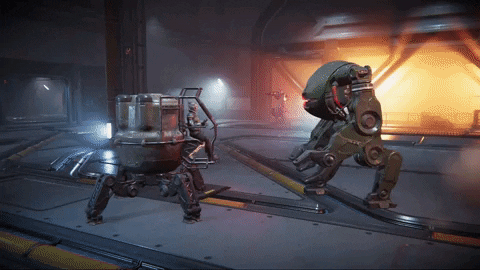 There is more a dangerous version of these gigantic bots though... We'll tell you more about them later.
Robot Puppies
Don't be fooled by the name, these machines are one of the nastiest enemies you can come across in the game, with various tricks up their mechanical sleeve.

• They move fast and not only can they block your attacks, but also strike back and damage your hero in the process. This way when you hit a Puppy with a melee attack like the Ice Axe, your hero will suffer the equal amount of damage as the Puppy they attacked.
• If they use a Bite card on your hero they will deal one damage to them – but also make them bleed, so they will suffer more damage in the next turn as well… Nasty, am I right?
• Their Cripple card is one of the sneakiest moves however – not only do they deal a lot of damage to your hero but it also immobilizes them for the next turn: their target will not be able to use any of their movement cards.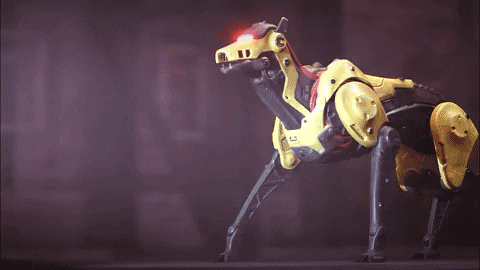 So what can you do to defend yourself from their vicious attacks? Here are some tips and tricks that will help you face this malicious bot:

When you spot that the puppy has used a Strike Back card (a little circle will appear next to its name and you can have a look at his deck by clicking on its icon at the top of the screen), try playing a ranged attack instead of a melee attack card. This way you might not damage the Puppy that much but it will not be able to deal any damage to you either. You can also try playing a Quick Reflexes card before attacking the puppy that can block this effect.
Coming to Early Access: the Drones!
Once created by mankind to help repair machines and robots, the drones have since switched sides and now use their versatile skills to eliminate humans.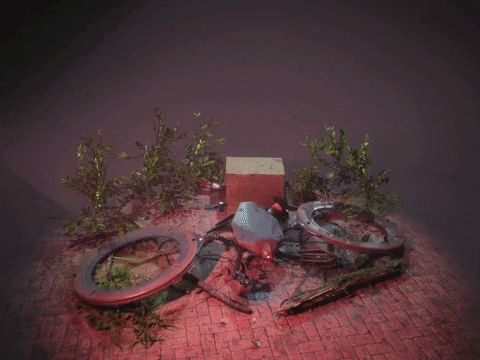 These insidious apparatuses will not come at you right away in a battle, but do not think for a second that you are safe from them. They are the sneaky kind that tend to lurk around bots to heal them from your attacks, and they have plenty of tricks up their sleeves that can make your life miserable.
Their signature move is the deadly kamikaze attack: this move of self-destruction deals 4 damage to your heroes standing in their close vicinity!
Using their Repair Ally card, they can heal their vicious bot friends you've been battling for 3 health – making all your hard work go to waste.
With their Drone Buzz, they can dazzle your heroes from afar and make them loose one of their cards.
They can always disengage from your heroes without having to discard a card with their ''Flee'' move.
So how can you defeat them? Here are some tips & tricks on dealing with this malicious enemy:
Even though they are not injuring you directly and it may seem like it's less of a priority to eliminate them first, it might be a good idea to get them out of the way before you take on the bigger enemies.
If you injure another enemy, it will trigger the drone to move closer in order to heal them. This is the moment when you can take your chance and attack them with an explosive weapon such as the grenade or the bunny. Killing two birds with one stone!
If you have your dodge card, a quick and efficient way to get rid of them is if you make them attack you with their signature move, a kamikaze attack. They will come at you and destroy themselves, injuring everything around them in a range so make sure to stand close to other enemies when you make them go for the kamikaze!
Wanna find out more? Check back next week or have a look at the page of the Early Access game, where we have more tips & tricks to share on our Steam page.
You can also try our game - we have a free Prologue available on Steam that contains the first two levels of the full game. It's available here, make sure to let us know how you like it, feedback is very valuable for us in improving the game!