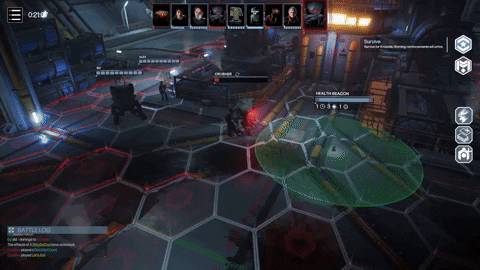 Stick together
Remember the scene from the Avengers where they all assemble in a circle against the army of enemies? That should be your heroes. The Survive mission is not the time to be a lone wolf. Even if you need to complete battle goals that require you to wonder around, try to stay as close to your team as possible. You never know where an enemy might pop up out of the blue – and which enemy that may be…
Watch out for reinforcements
Once you've gathered your heroes, it might be a good idea to stay away from those red hexes. You never know when a Puppy will fall from the sky, or even worse, a mighty Smasher pops up… 😬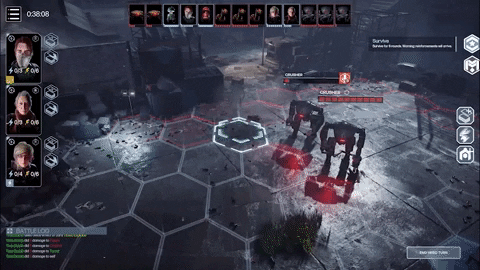 Use deployables
Building a fortress of turrets around your heroes with Su is the best idea you can have. If you don't have her on your team, you can still distract some enemies with Alex's beacons – they will also give you extra health, cards or stamina! Until they are destroyed by those bots, that is.

Curious for more? Check out this playthrough video to find more tips and tricks:
Check out our Steam page for more tips & tricks or join our Discord to discuss the game with our community!