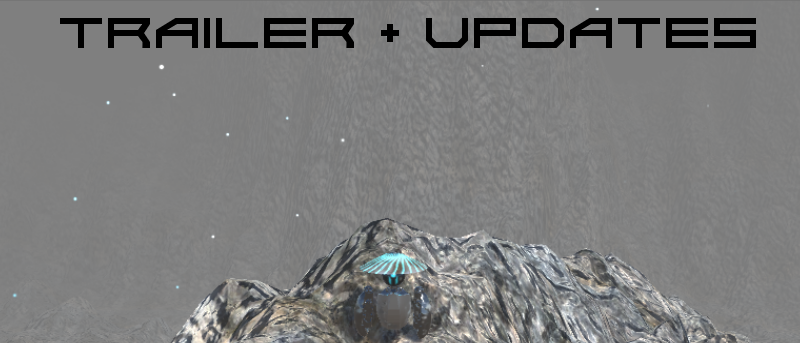 What's new?
---
Quite a lot! Over the past few weeks we've been working hard (besides weekends of course..) to push Hoshikage to it's Alpha stage, enabling us to hopefully complete the project by the deadline of May with the game going into Alpha now. But enough of that, lets get to the juicy bits..
Although we love the good ol' electric spin, we decided we needed the player to hold more powerful long range weapon rather than just a short range attack. To do this, we decided to stick to the electricity theme and if you have collected enough in-game resource, you can hit "R" to fire a plasma charge as demonstrated below. (You can also see rudyM6 's grav lift in the centre of the city.)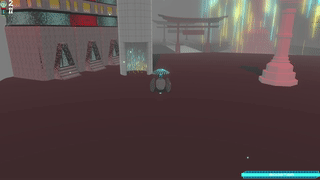 Dynamic Camera
Things were beginning to feel a little too flat in terms of camera movement, to combat this we've added a little camera wobble when the player is moving around quickly, as well as this, we've also taken the chance to make the camera dynamically adjust, for example if you walk behind a building, the camera will move so that you can still see the player, this has given us a lot of freedom with the level design.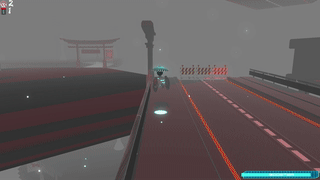 Level Updates
As mentioned above, thanks to our new dynamic camera, this gave us the ability to have a bit more freedom and creativity when designing the level. Previously there could be no objects in the scene that could cut the view from the camera to the player, however thanks to this new system we can begin to create life-full scenes rather than them being completely bland on one side.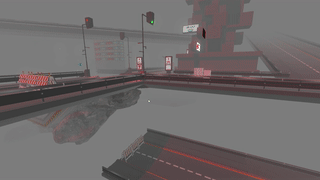 New Enemy
We've added a new enemy! At the moment he is essentially the same as the existing enemies, however the Tank will not stop chasing you until you escape it's field of view or the player or the Tank dies. The existing AI will only chase a player for a length of time dependant on whether the player has interacted with that specific AI before. If he looks a lil janky, it's because we're still working on him! We're hoping to give him a long range attack to make people fear the tank more than a standard enemy.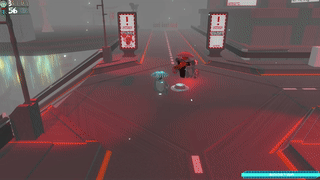 Alpha Staging & Teaser
---
Alpha Stage
Hoshikage is finally reaching what we consider our goal for Alpha staging. What does that mean for you? Well, once we have polished up the narrative and made the game actually finish-able (which will be over the next few weeks), we plan to try a public beta test! This helps us gather data for bugs and such as well as helping us to make the game more fun and improve gameplay. Keep your eyes peeled.
Teaser Trailer
We've been working on a little teaser trailer also, we hope you like it!