Greetings, folks.
I recently read a story that can like to all fans of the world HeXen and Cronos.
Then I include the article, and Here the original source.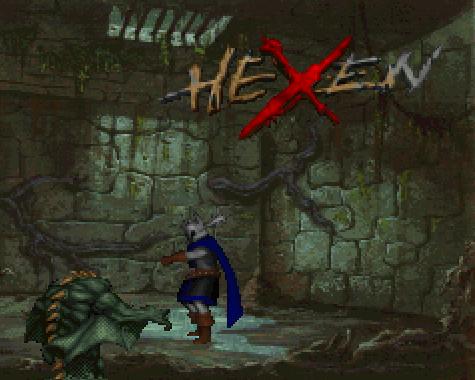 Heretic and Hexen liberated!
by Matt Lee Contributions
After several years of trying, members of the Doom community have succeeded in getting the source code to Heretic and its sequel, Hexen to be re-released as free software under the GNU General Public License.
For those of you who've never heard of these games, here's what we have to look forward to in the near future:
In Heretic, three brothers have used their immense magical powers to turn the seven kings of Parthoris into mindless puppets. However, a group of elves are immune to the brothers' spells and had no allegiance to any of the seven kings and are thus declared as heretics and a campaign of genocide is launched against them.
In the sequel, Hexen, a new feature is the choice of character class. Players may choose to play as a fighter, cleric, or mage. Each character has unique weapons and physical characteristics, lending an additional degree of variety and replayability to the gameplay. It also introduces the concept of "hub" levels to the series, wherein the player travels back and forth between central hub levels and connected side levels.
The source code for the Doom engine was released under the GPL in 1999. Although Doom was originally created for MS-DOS, the original source release was for the subsequent GNU/Linux version.
The original purpose of source ports was cross-platform compatibility, but shortly after the release of the Doom source, programmers were correcting old, unaddressed Doom bugs and deficiencies in their own source ports, and later on added more source code features to add new game features and alter gameplay. Doom source ports have been created to allow Doom to run on many different platforms including handheld consoles, the OLPC and various cellphones.
Doom has already been ported to the Neo FreeRunner.
Thanks to everyone in the community for their on-going efforts to see these games released as free software, and thanks to Raven Software for finally doing the right thing.