Dev blogging begins for Entropy : Zero 2.
---
Here we go again folks, another mod, another development cycle!
For better or for worse, Entropy : Zero 2 is well underway.
I've decided to kick off EZ2's dev blog a bit earlier this time around as the anticipation for this is immense. The support I've received since releasing Entropy : Zero has been unprecedented. There are more eyes on this project now than there were during EZ1's infancy, so I thought it might be helpful to try and give followers some perspective on the initial development process.
I've got some cool stuff to show off which is occurring outside of the streams at the moment. That will come to light soon, hopefully! I've got some big plans but feel a bit more comfortable with my ambitions after going through this process once already before.
A rather large disclaimer now for anyone who plans on watching this mod intently - the product is at its most malleable state right now. Literally anything could change on a dime at any time should I decide to alter the direction of the narrative, the setting or areas included in the original writing. Because of this, the mod you see today may be very different to the final product you play in god knows how long it will take for me to finish it.
Regardless of that fact I am pretty happy with the first chapter so far, so I feel comfortable going into some depth with you about that right now.
---
Chapter 1 - Cell Division - Overview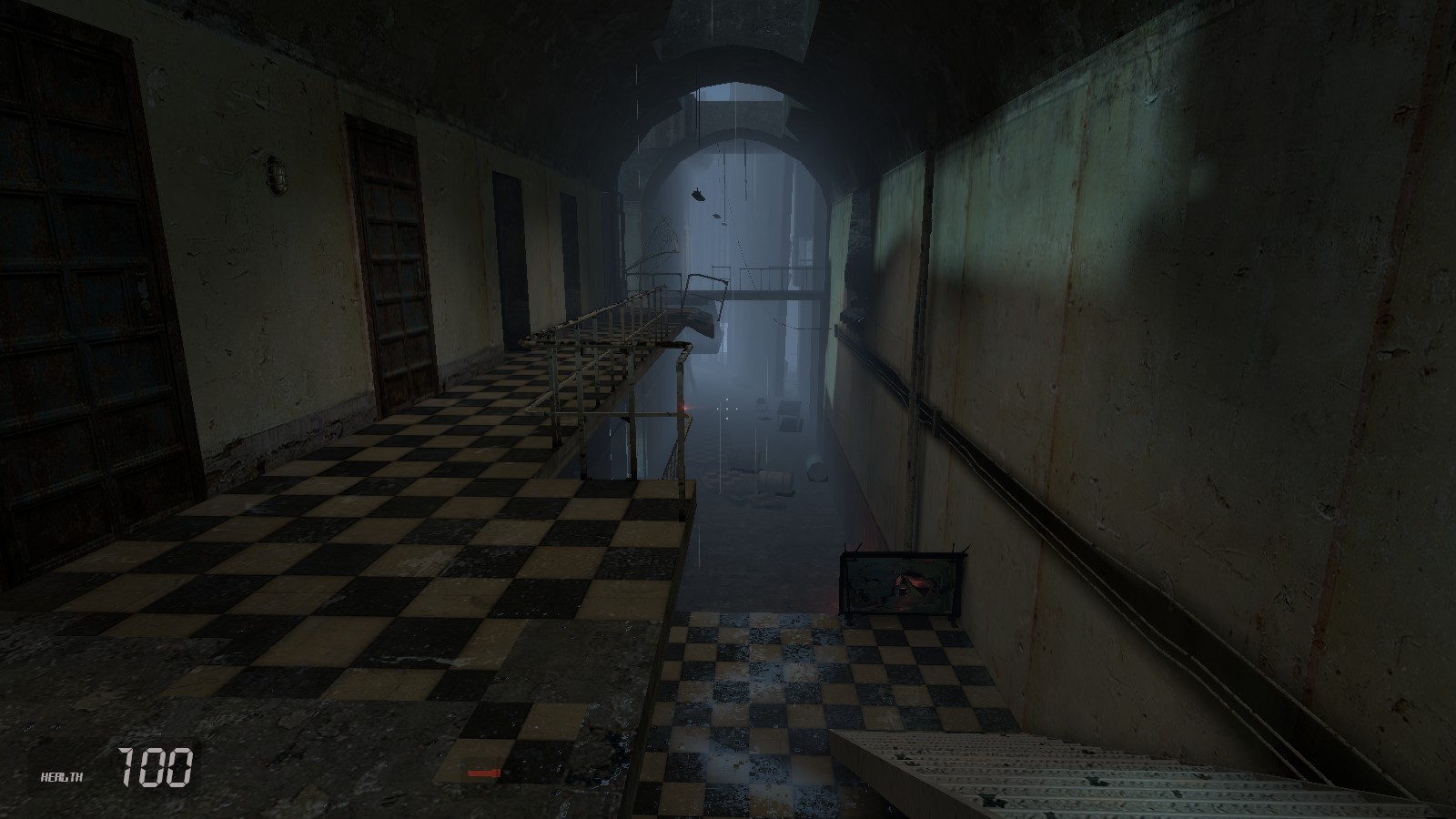 Yes, it's Nova Prospekt. And yes, it's directly from Valve's original maps. I have been careful about this and did get permission to use the originals.
At the start of EZ2, we will be emerging from a consciousness transferal facility in Nova Prospekt. On our way to the extraction point we'll be quickly fighting through some familiar areas of the prison. The wake of Freeman is going to be a recurring theme in EZ2, and what better place to start than the tattered and now infested remains of Nova Prospekt.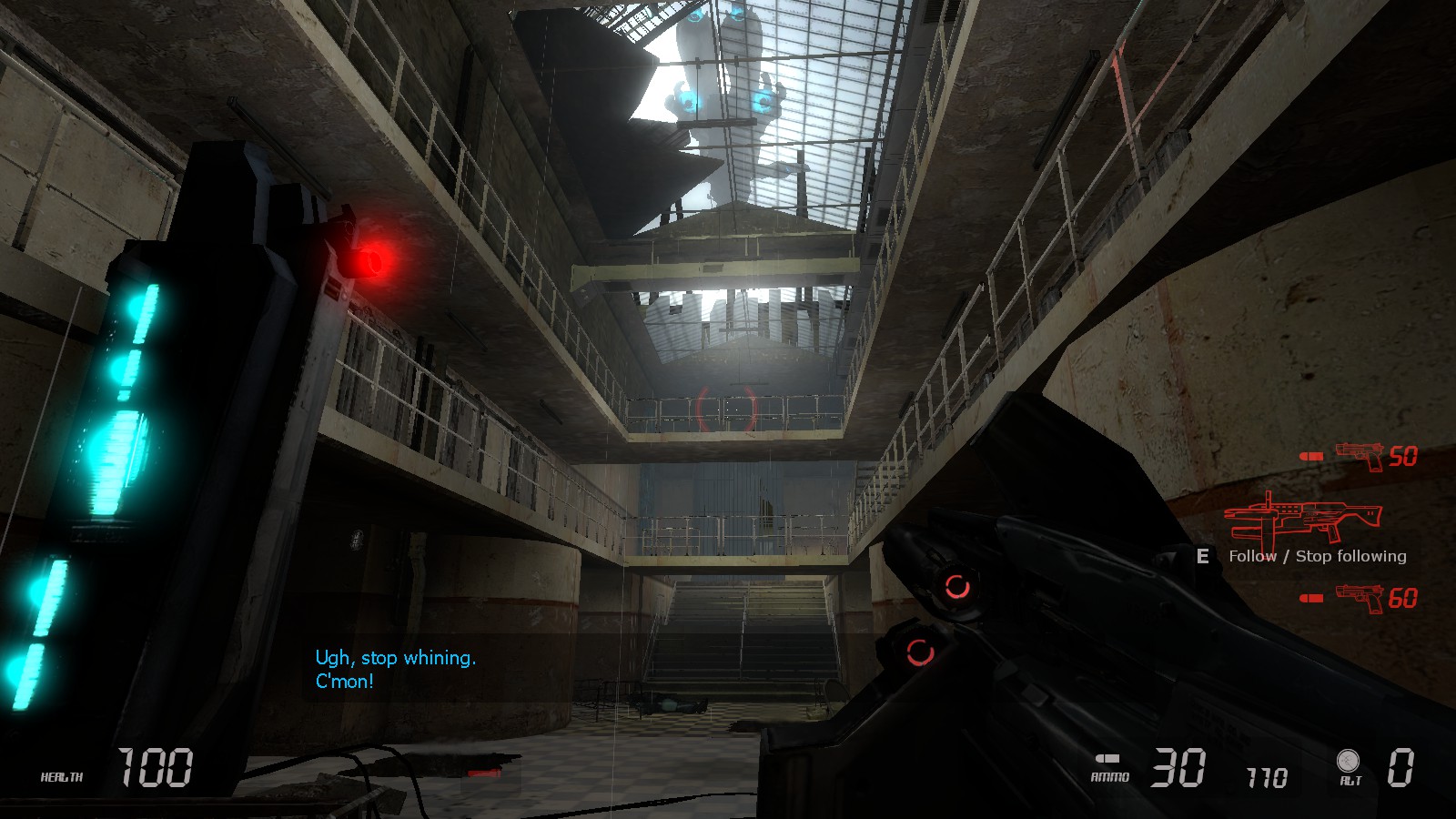 You won't be alone during this first segment. There are other soldiers present - they appear to be looking for you. You'll be able to get them to follow you (if you want them to) to assist you with the Antlions. This works in the same way that security guards work in Half-Life 1. It's the player's choice - travel solo or take some buddies with you.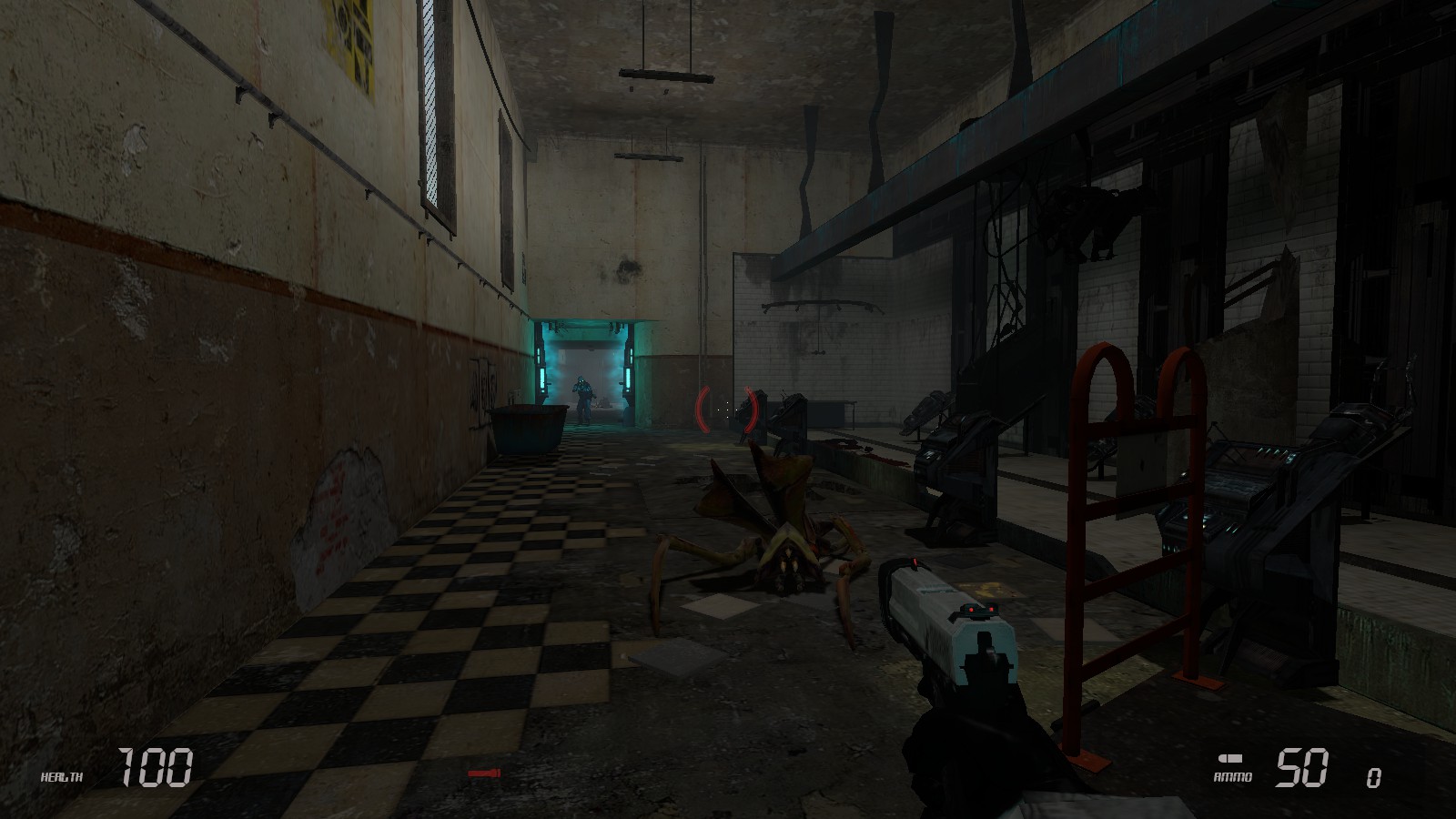 You won't have the privilege of carrying Pheropods, so you'll have to use grenades to disrupt the many Antlion burrows which have broken through in and around the prison. Your buddies will try to plug these burrows up too!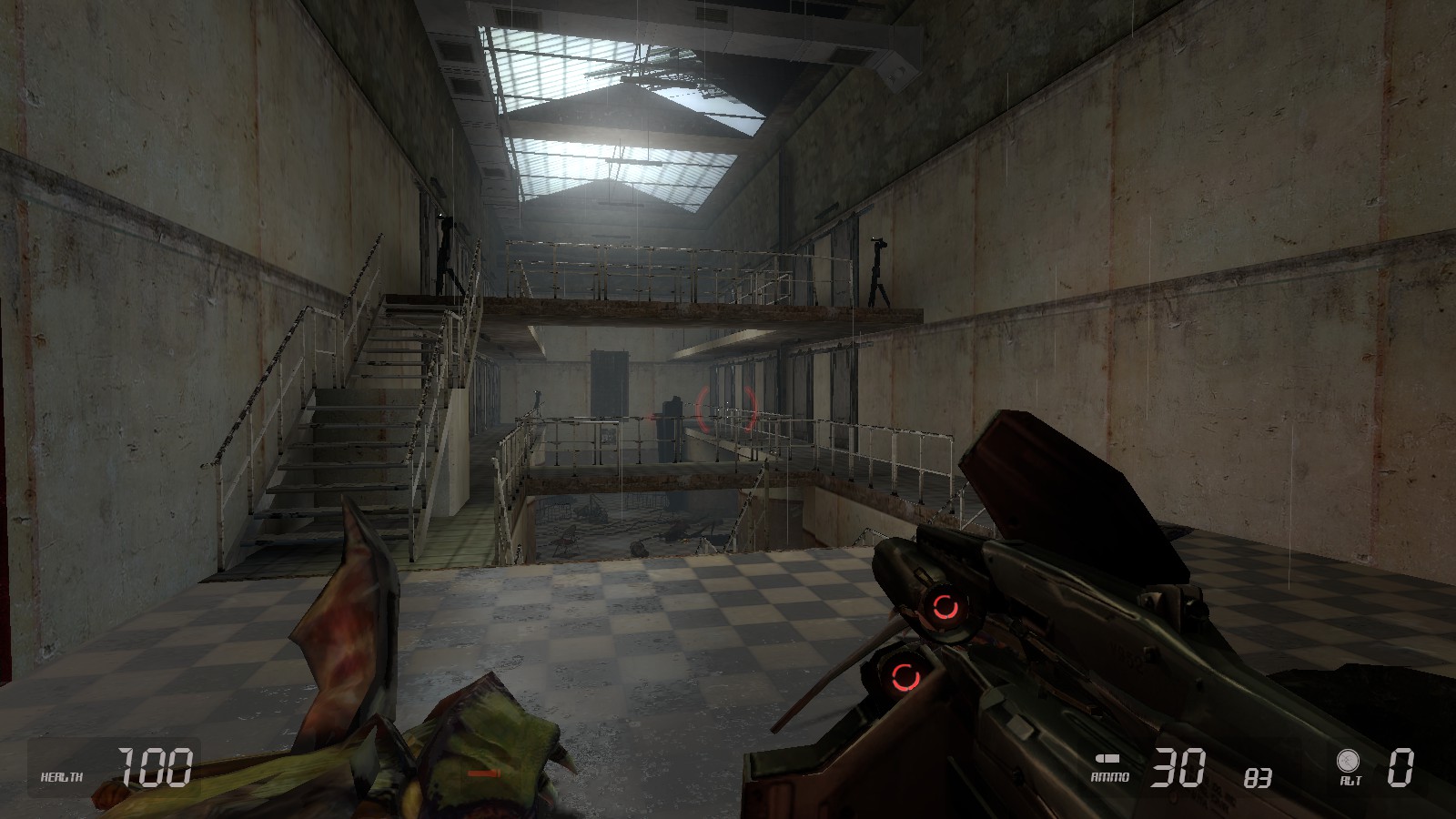 It's wet and rainy in this first chapter. I've been working with specular textures to create wet floors and such. The sound of rattling rain combined with the Antlion infestation creates a palpable atmosphere that I'm sure players will enjoy being a part of.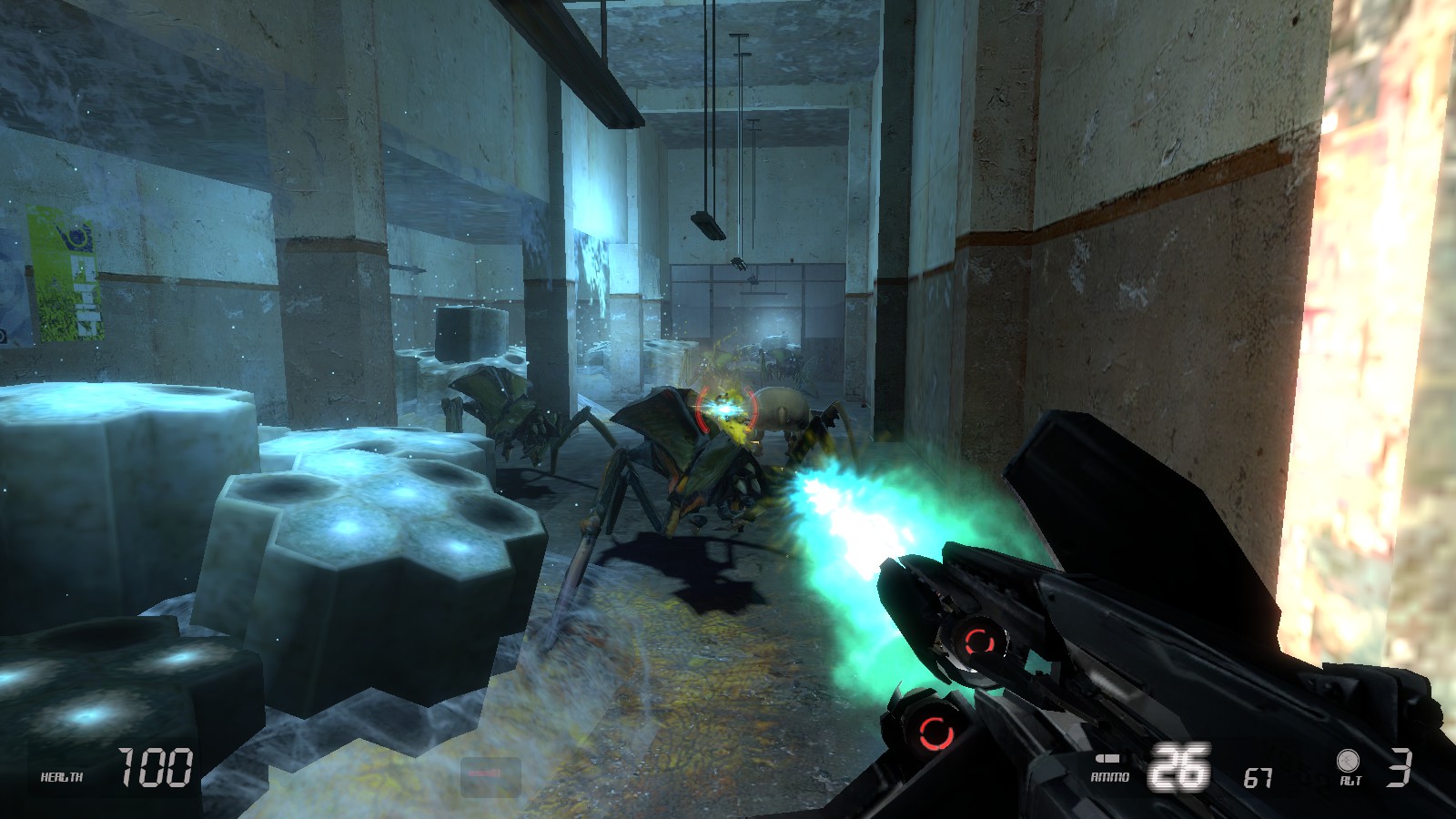 The events after Half-Life Episode 2 severed a vital connection to the Combine Overworld. This caused several Combine containment systems to drop base consciousness copies into new hosts as a form of retention. You're playing as Bad Cop prime - same wise-ass, different body.
The AR2 from Half-Life 2 has been reintroduced, as by that time the Combine were obviously happy with it. There's a new pistol to play with and I'm hoping to get SLAMS in there too.
The first chapter will involve moving to an extraction point where you'll board a dropship and move onto the next chapter.
---
I'm trying to be bold with EZ2 by taking us beyond the established canon and into the realm of the fabled Episode 3. I'll be touching on the original games at the start of the mod and then move to differentiate it by returning to City 10 towards the end.
I'm very excited to see where this goes and I know most of you probably are as well.
Follow me here for detailed updates, check on my Facebook and Twitter for development ramblings and check out my Youtube channel for live development sessions that I run whenever I can!
Annnnd I finally sorted out a donate button for those of you that have been asking about that. You can donate to me right here if you'd like to support me as a developer - just an FYI, donations received help me to dedicate more time not only to this project but some of the other development processes I have going on, so please don't think of this of directly funding EZ2, rather you are helping me out with everything that I've got going on.
EZ2 will be FREE just like the first game and it will be coming to Steam on release. That will never change, so don't fret.
Thanks!!!