Hello fellow travelers! This is our first post here, on IndieDB. Let's start with some eye candy and leave the boring text for the bottom of this post! Here it goes: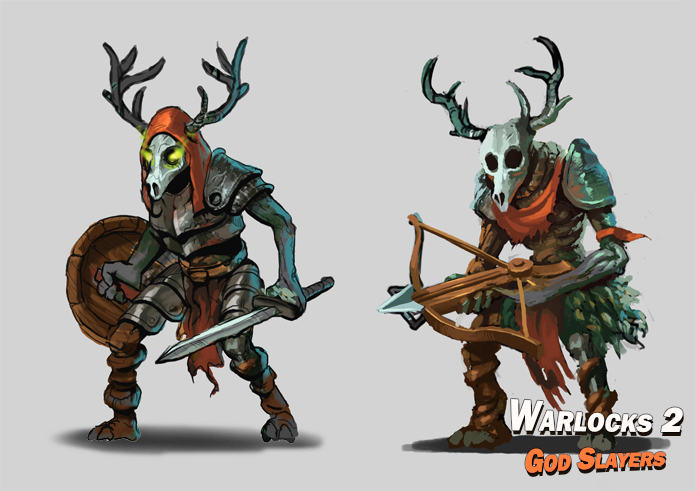 Pan Fighter (left), Pan Skirmisher (right)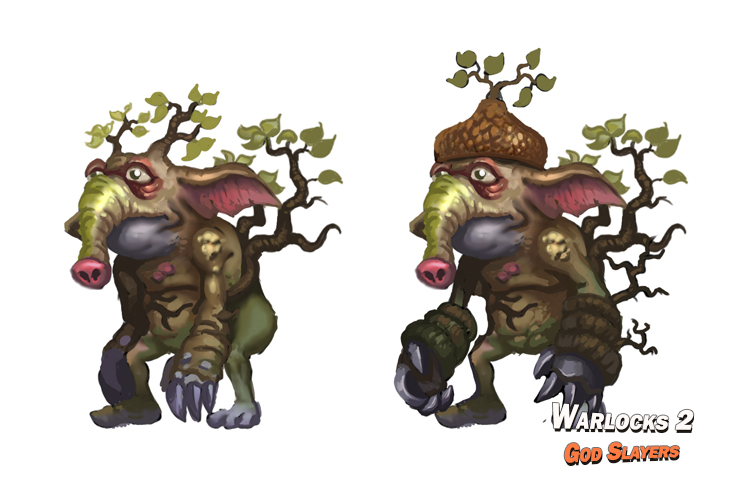 Sapling concept art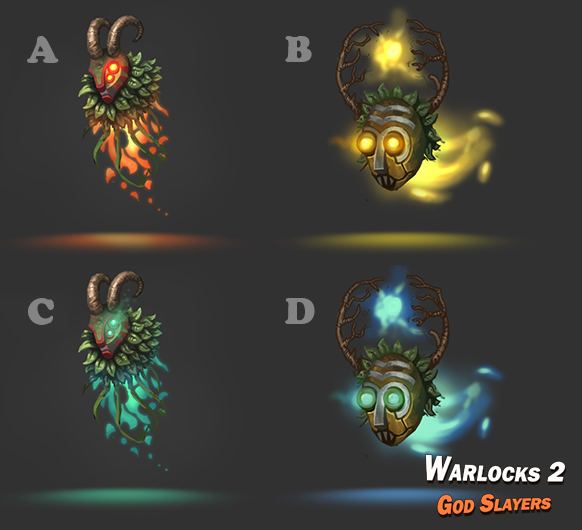 Forest Spirit concept arts
These are the concept arts of some of the enemies players will meet in the first world of Warlocks 2.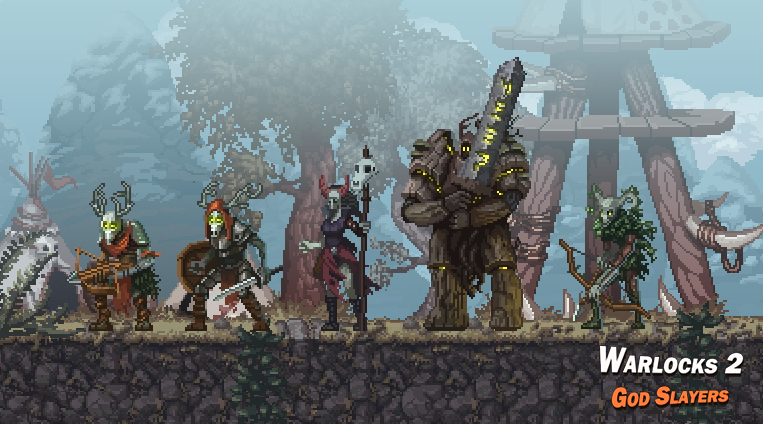 And here's a group of Pan God minions, warriors sent by the Big Bad of the first world.
The development started in late October, and since then we managed to tackle the pre-production, set up an office in Poznań for our team and work a lot towards a vertical slice type of build, still not quite there yet though.
In the nearest future we'll be focusing on finishing up the basic bits of the game so it's already playable and fun at that. We also have to prepare for Pyrkon - a very big fantasy expo in Poland which is held there every year in April. Gotta polish up the co-op for our first public showing of the game.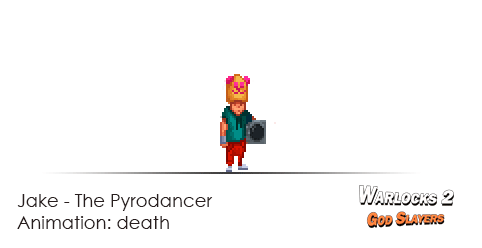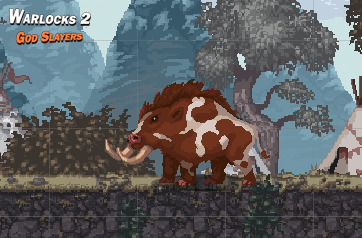 From now on I'll be posting development updates more often. Make sure to follow us if you like the project ;)