HammerHelm's world map has been updated. The map is smaller, reducing the time to travel between quests, and includes a much greater variety and number of trees and other flora. There are also new points of interest (that will be part of upcoming quests) a much upgraded coastline, and a 30% larger building area for your town.
A comparison between the old and new world map
A large town on the new world map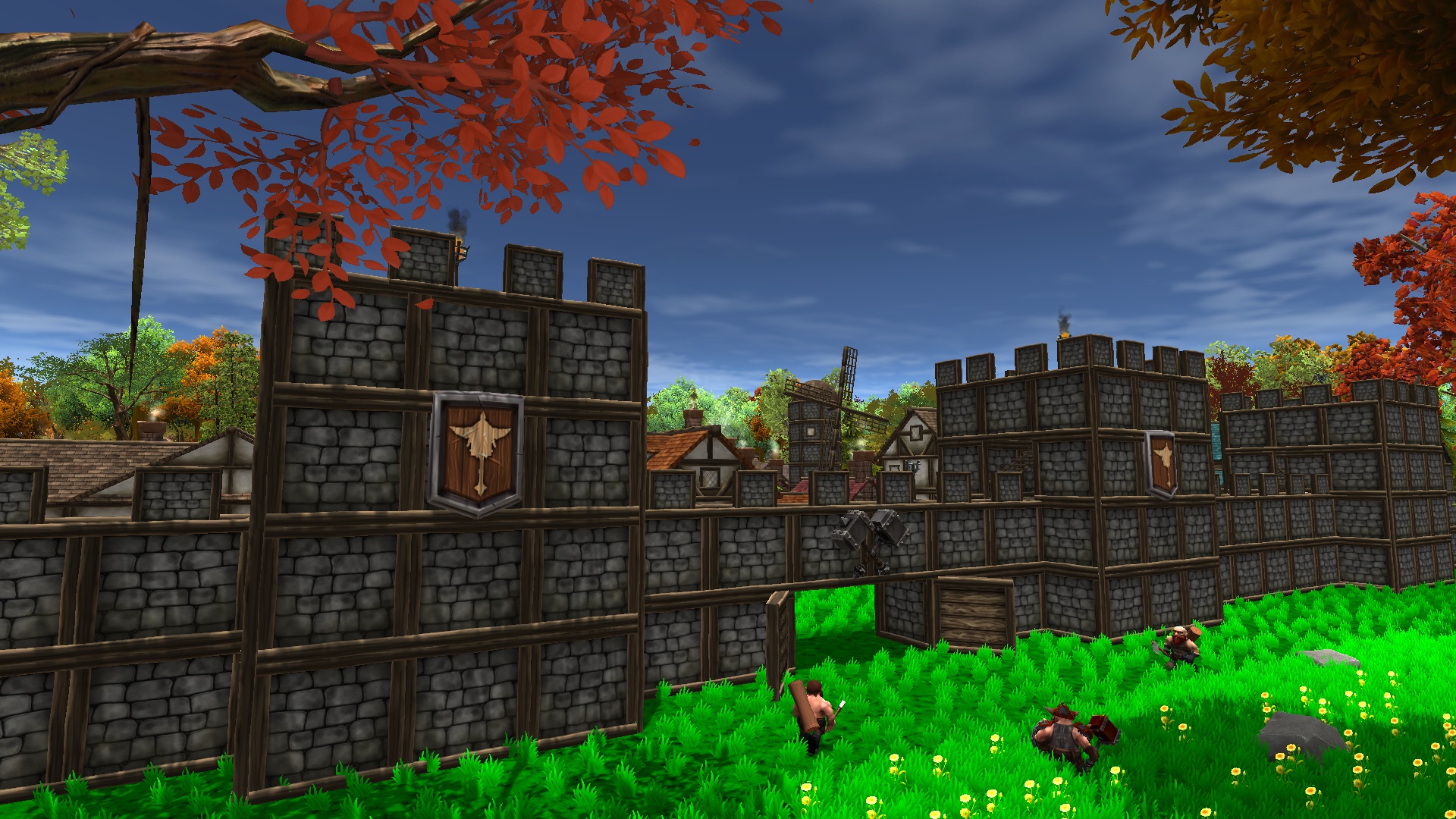 A New Point of Interest. Who is building something near the town?
A town just starting out in the new world map
A winding path leading to the Ruins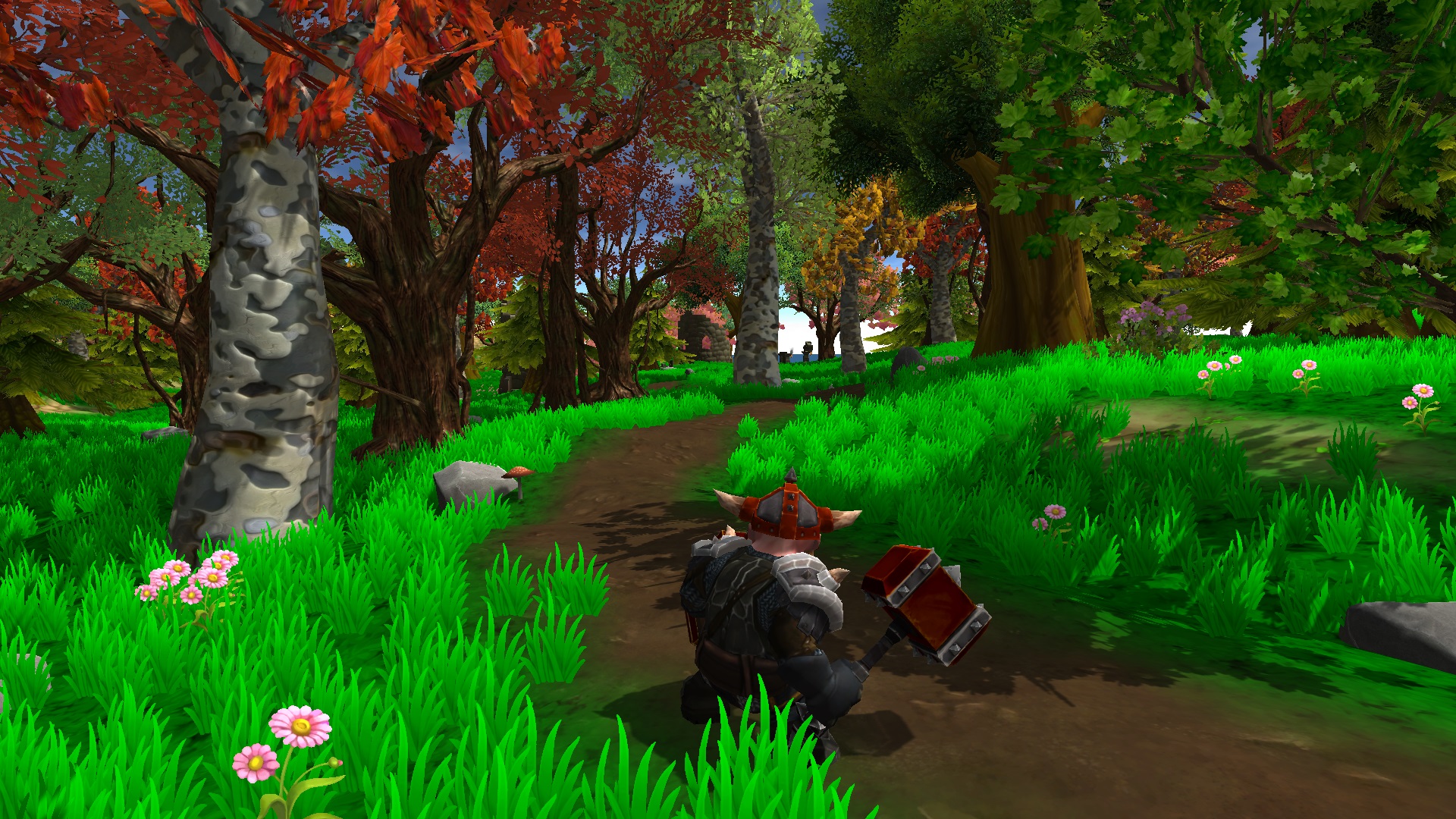 The Ruins got a makeover, but they're still ruined!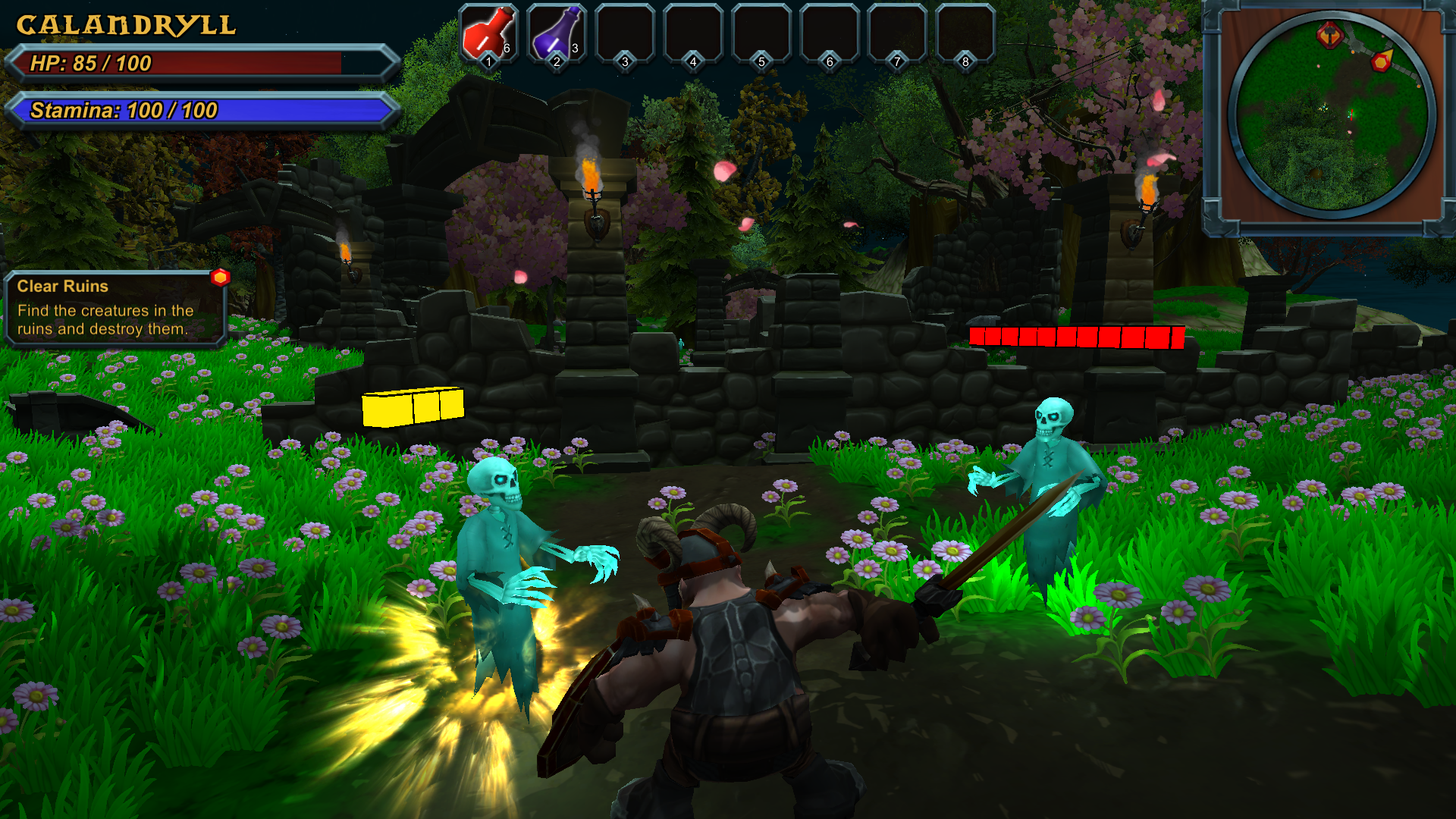 Sunrise at the Beach