If the video was too long to bear, to paraphrase - this is a reminder to check out the previous news articles I posted, as well as outlining some new developments that you weren't made aware of. Like skip-able dialogue, and the fact that Thanos has returned once more after taking a sabbatical, and is now Swiss - he's in a much better place in life and will soon be ready to dive back into Parasomnia 1.1. This time I've elected to use Version Control software so we don't run into the same horrible, evil situations we did before. AND, don't forget, all the problems you had with the weapons' speed, accuracy, rarity, secondary fire transition speeds? Gone now. And of course - everything's going to be more lit up.
Aside from all that, I professed my main goal in all of this - which is to establish a brick and mortar studio here in Michigan. There's a lot of talent coming out of our Universities and Community Colleges, and I'd love to keep it here in the mitten.
This is Shepard's skip-able dialogue. It's still WIP, but it'll give you a good idea of how this all works!
What else is up you ask? Heath Games Merch is in the works!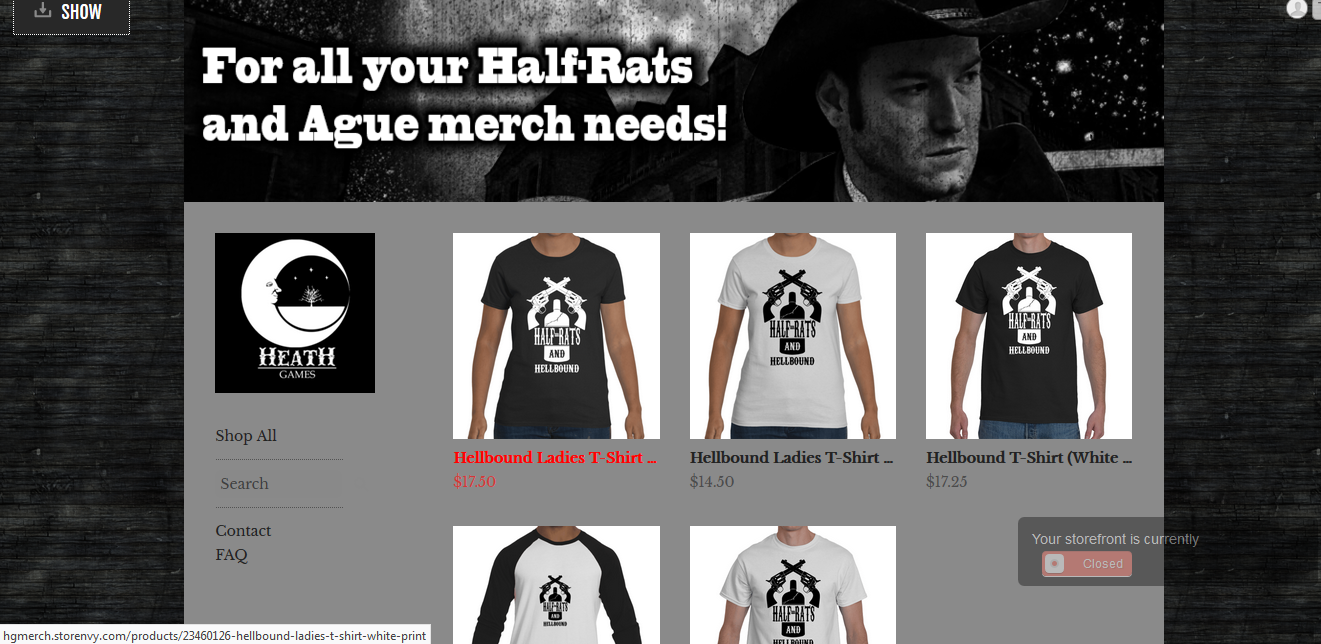 Yes, that's right! Stay tuned for Half-Rats Mugs, Shirts, Aprons, Phone Cases and...Love Pillows! Ever want to cuddle with Barnaby? Well, you'll soon be able to.
Well, that's all...FOR NOW! Good evening, Ratlings!
Pic of the Day: