I have much to tell you and a little shew you. Including a rather large announcement. but firstly, the infomercial! Meet P.R. Trask and Barnaby like never before! They really are fine company as you'll soon witness. Complete with good-natured ribbing.
View it here: Moddb.com
What a riot, huh? Yeaahhh. So, passing on...I mentioned in the summary that I am nearly finished with HRAFD. Yes, that is right! I'm finishing up the odds and ends on existing maps, adding the scripting, getting the voice work and any odd sounds recorded and completed, and getting ready to begin the LAST MAP. What a ride it has been! The last phase will be making adjustments, optimizing and going over anything I have missed - and lastly, I will be doing a closed test. I will then hand it off to Qwertyus for compatibility/quality assurance - and on Halloween, you shall poop your pants.
Now for a screenshot or two: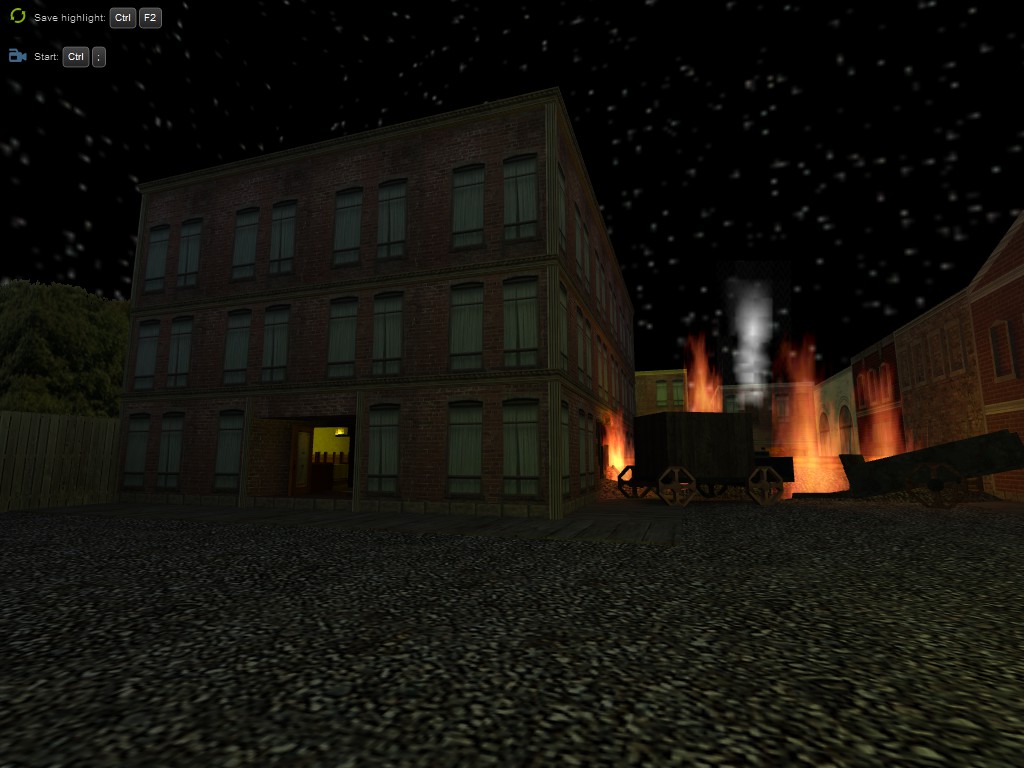 What a mess! The Southside Inn - has seen better days. You'll be seeing for yourself just how bad things are. I doubt this is what they had in mind when the edifice was erected in 1852.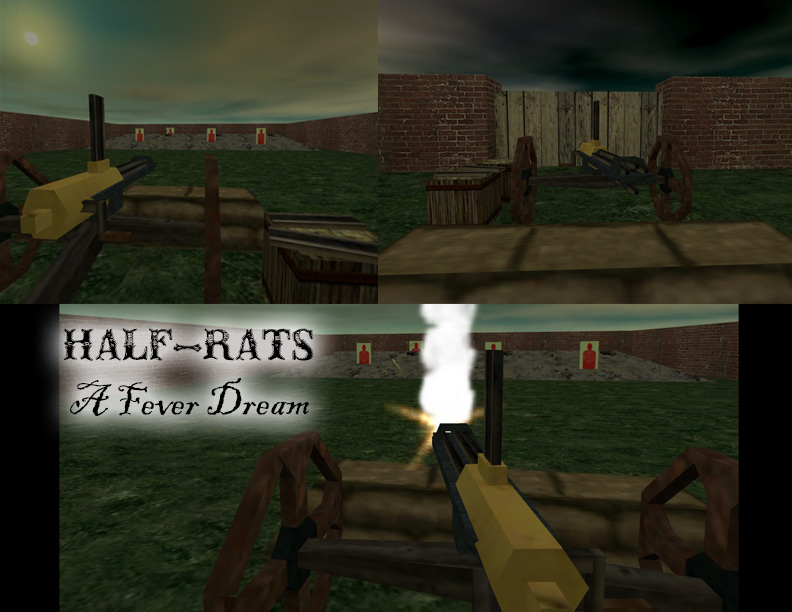 Merriment to be had by all! The revolver may get a little redundant, so I thought I'd add this. Sparingly, that is. As my mom always says, "Variety is the motherfuckin' spice of life." For those of you not in the know...this is a Gatling gun and it does some awful damage.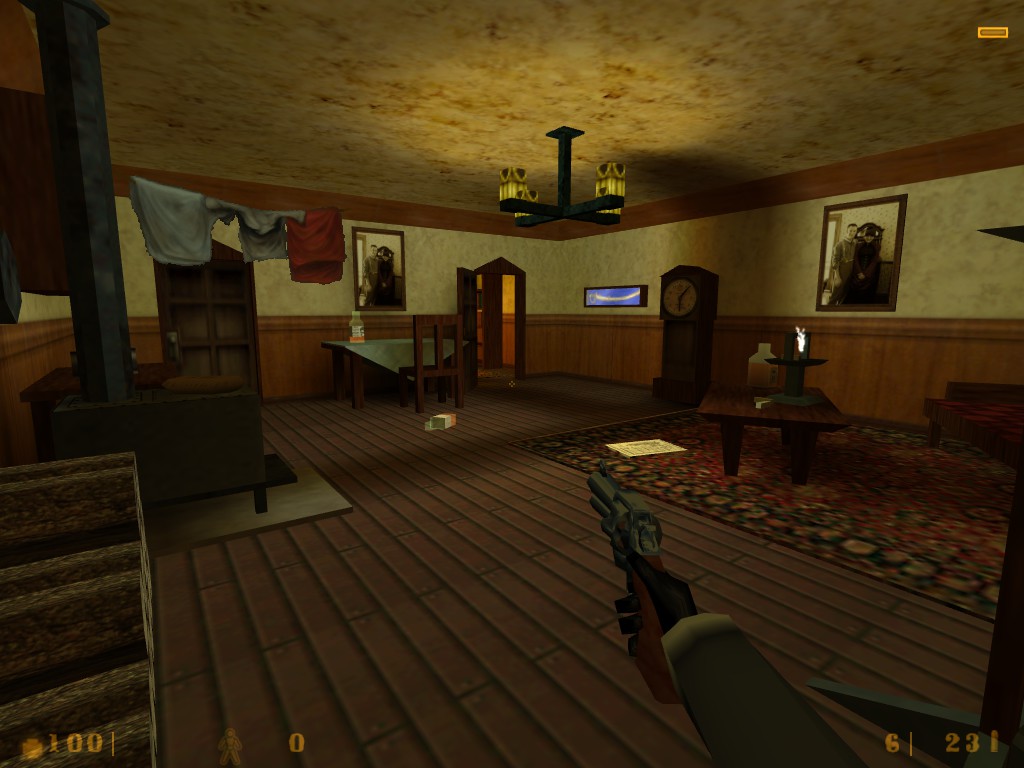 Half-Rats' humble abode above Trask Dry Goods and Sundries.
And now...for the big announcement:
I have been in contact and having correspondence with a certain coder, specializing in Goldsource. He goes by the moniker, "OsirisGodoftheDead". Long story short, I have certainly decided to develop the next episode of the Half-Rats series on Goldsource, BUT - we worked out the kinks, and I decided that it will be a 3-player class-based co-op experience! What's better than playing a scary game? Playing one with your pals! Everything's in pre-production right now of course, some features have already been worked out.
Three characters, class-based, takes place in a rather large mansion, and CAN be played solo if needed. You'll see the return of Trask, Barnaby and Half-Rats, as well as many new features, abilities, weapons and monsters. Of course, I'll be looking for talented folk to help me out. Get in touch with me if you'd like to join Heath Games. Working 9-20 hours a day, risking my eyes and glutes for HRAFD, I have decided that I'm going to need a team for the next one!
Thank you for reading! Now here's the pic of the day...Obviously what you've all been waiting for!
Not what you were expecting? A little history lesson! Dr. A. Trask was an American doctor, born sometime around 1796. He was famous for developing Trask's Magnetic Ointment, a topical cure for rheumatic and "nervous" afflictions and derangements. I initially found an advertisement very similar to this in an antique receipt book. The Mr. Trask that you all know and love is a fictional descendent of A. Trask and relative of Rev. George Trask who took over the selling of the ointment.