Hello, and welcome to another Progress Update for Half-Life: WAR! It's been only a month since the last Progress Update, but some things have changed.
#1 - Monthly Progress Update
I have decided to make a new Progress Update monthly, since i've come back working on HLW in October, i feel like i'm gonna have some new HLW stuff to share each month, so i'm going to make a new Progress Update once every month.
#2 - Announcing WAR: Episode 1 Demo
Yep, that's right - i'm going to make a demo for Half-Life: WAR Episode 1, the demo version will include the first mission of Episode 1 (with 3 fully playable levels), the final version will have 3 Missions. I've decided to do that because i want to see what people think of my mod, level design, etc. and see how can i improve my levels for future Missions and HLW Episodes. I'm planning to release the demo either later this December or in January. Right now only the first level of Mission 1 is fully complete & betatested, so i don't know how much time it will take to make levels 2 & 3.
#3 - New Stuff
I have done a bunch of new stuff for HLW since the last Progress Update, the first one i want to show is a completely new weapon for HLW - The Desert Eagle!
The Desert Eagle is still a bit of a work in progress, it needs some adjustments and a new model since it's using the Opposing Force Desert Eagle model as placeholder. The Desert Eagle will act as a better version of the Pistol, it's more deadly, but less accurate. It will act as a sort of middle ground between the Pistol and the 357 Magnum.
Another new thing is a civilian model, it's my first character model i've done but i think it looks pretty decent, still needs some tweaks though.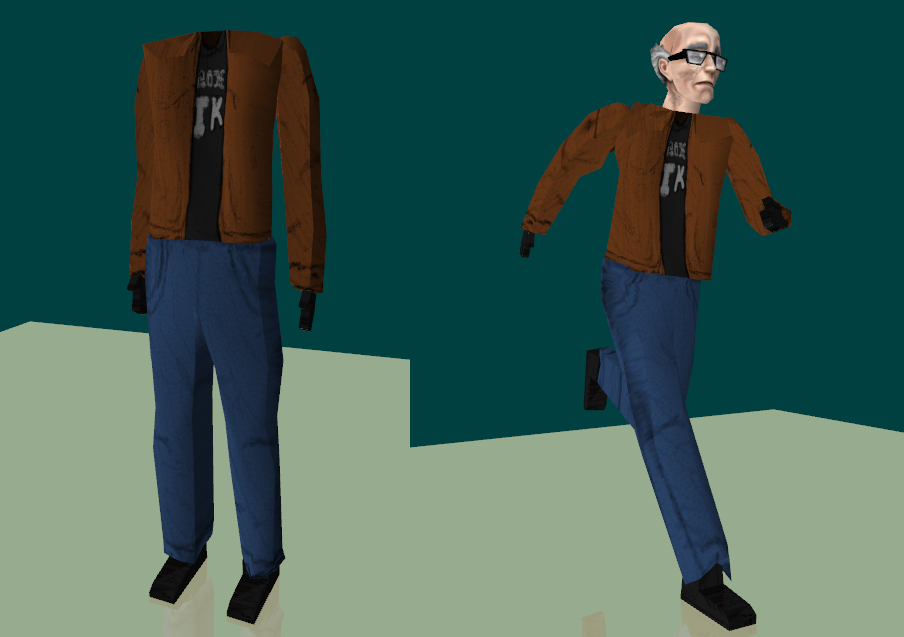 You may have noticed him in the Desert Eagle video. Tell me what you think of the model!
Yet another new thing is another new weapon, but however it's still not finished yet, only the model. It's a minigun weapon! Now you may notice it looks a bit familiar, that's because it's based off of the HL1 Alpha minigun. This was the first weapon model i've made in Blender (older models were done in Milkshape3d), and i think it looks quite good, tell me what you think :)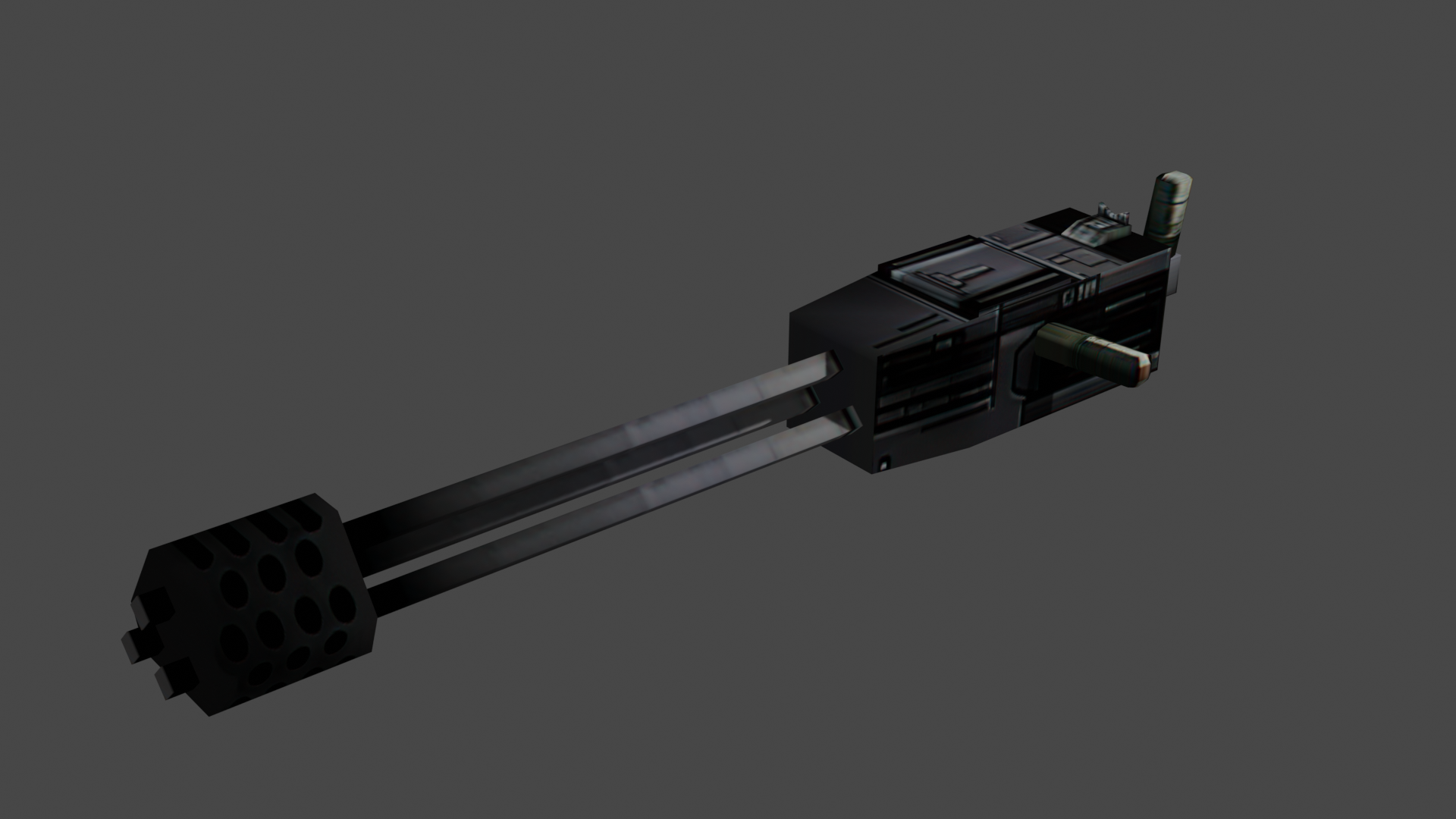 Of course, only the model is finished. No animations or coding was done for this beauty yet.
Now, about the levels. Only Level 1 of Mission 1 is finished right now, and i haven't started work on Level 2 yet. Level 1 took almost a month to make, probably because of my laziness lol, but it's finished and i've already gotten beta testers to play through it and gotten lots of feedback!
Here's some brand-new screenshots from the heat of battle!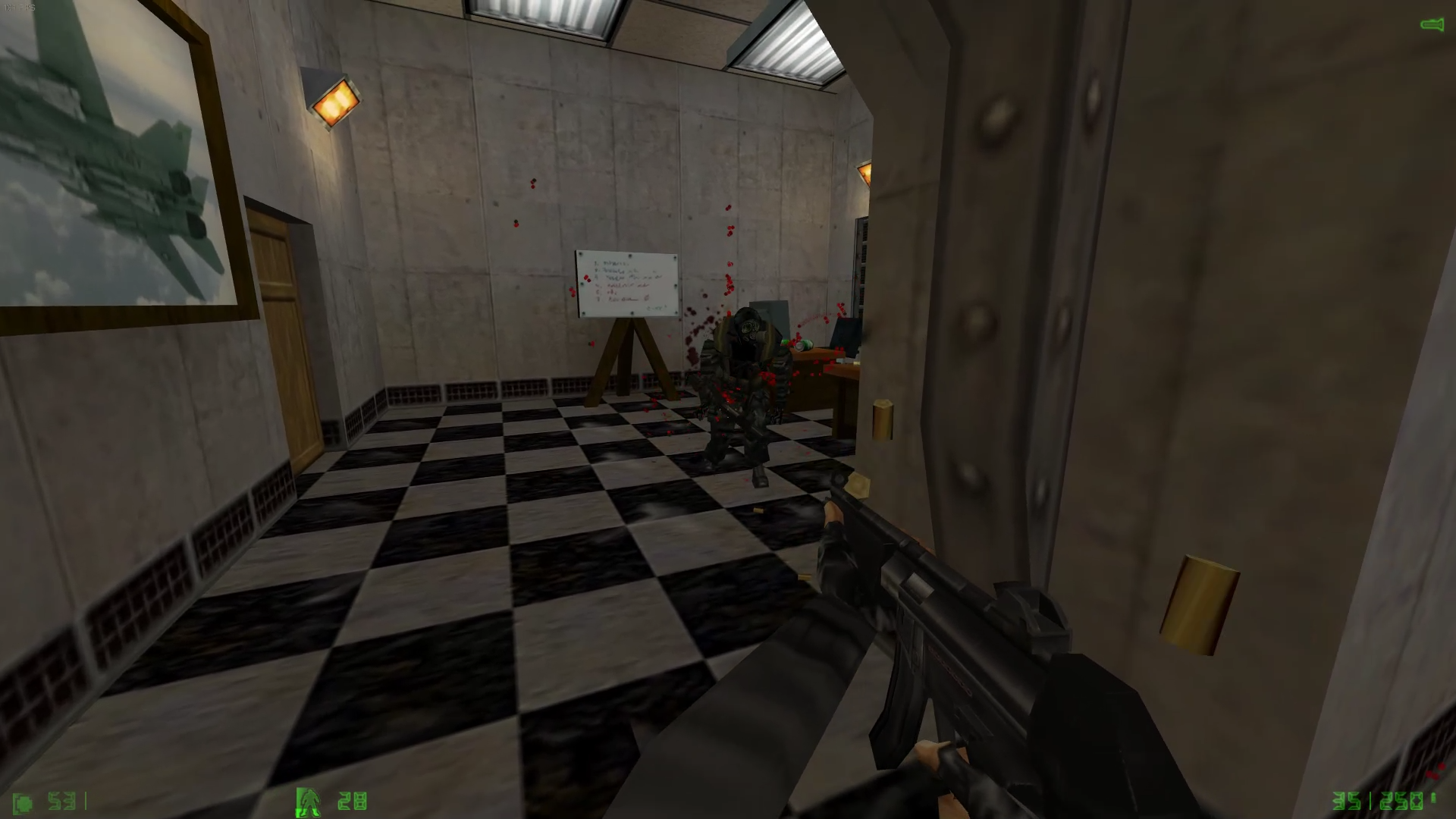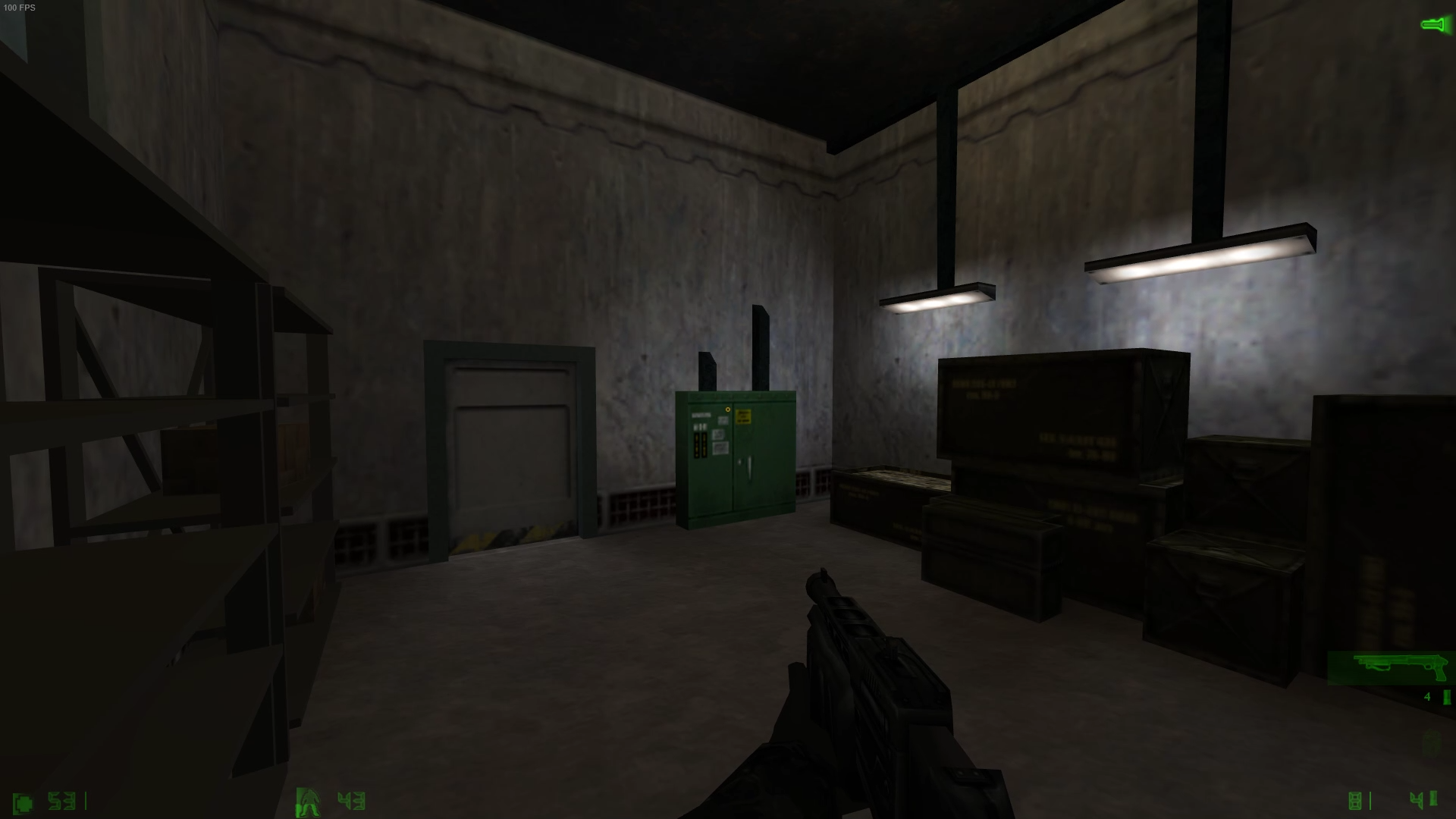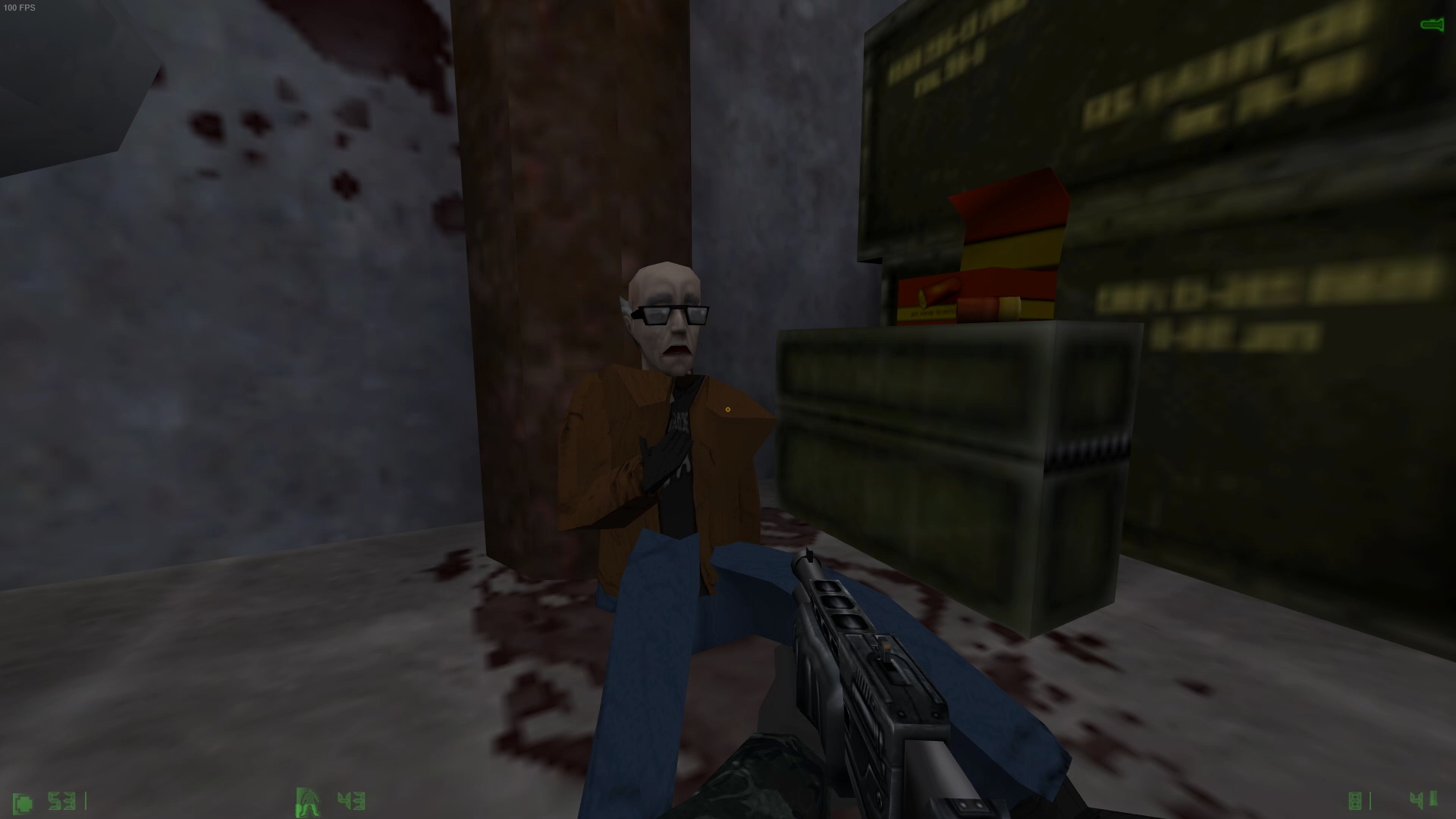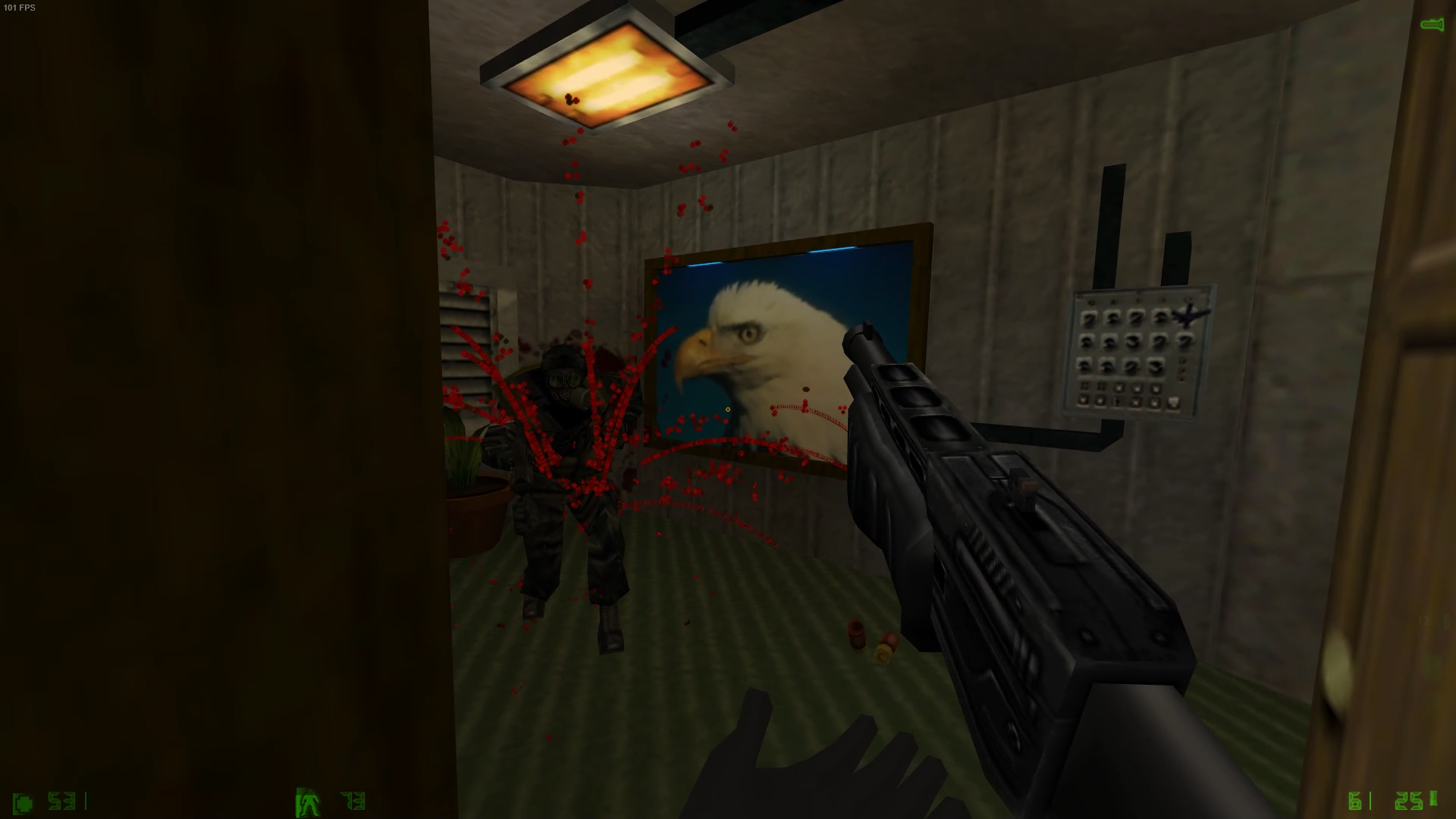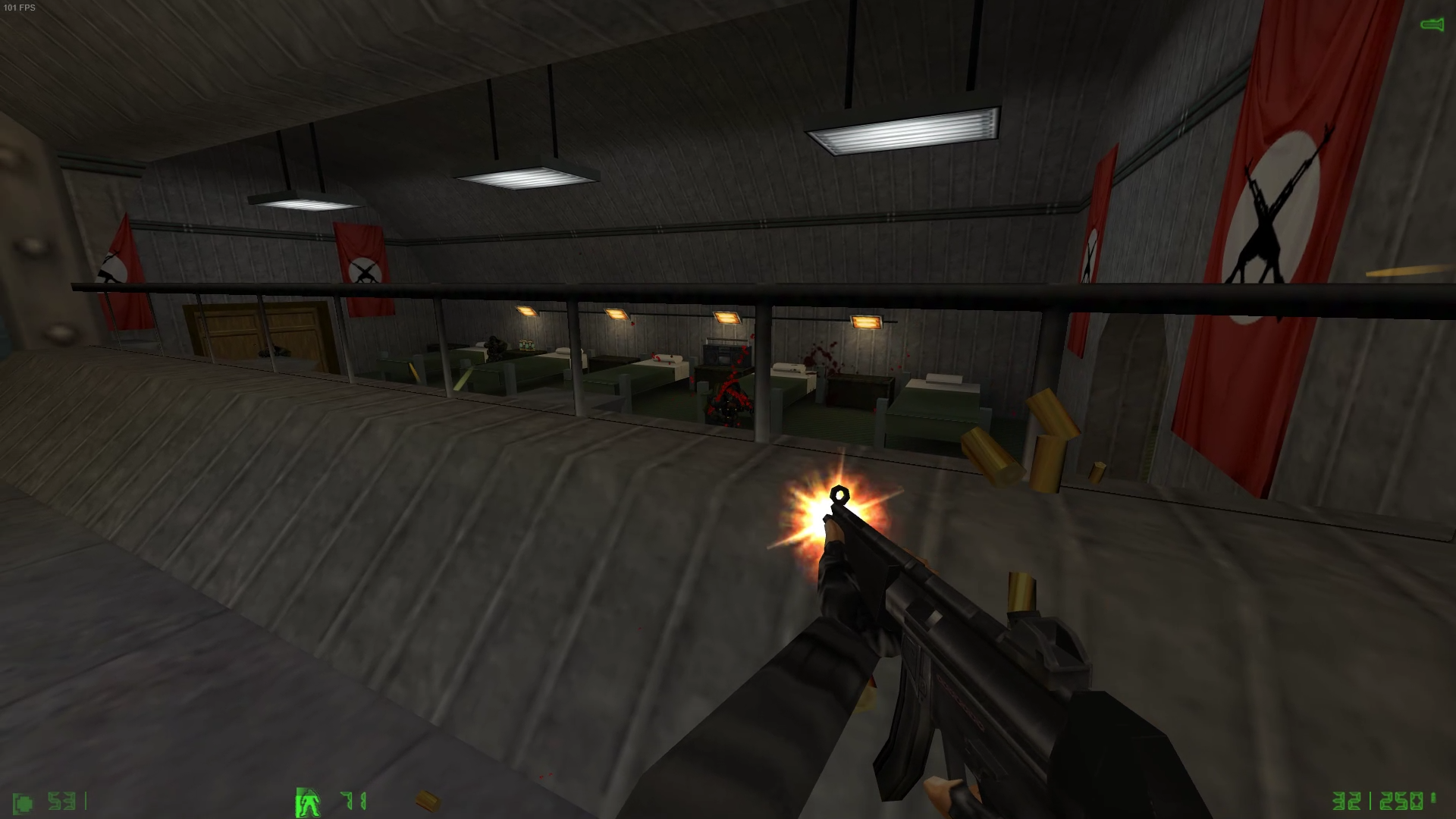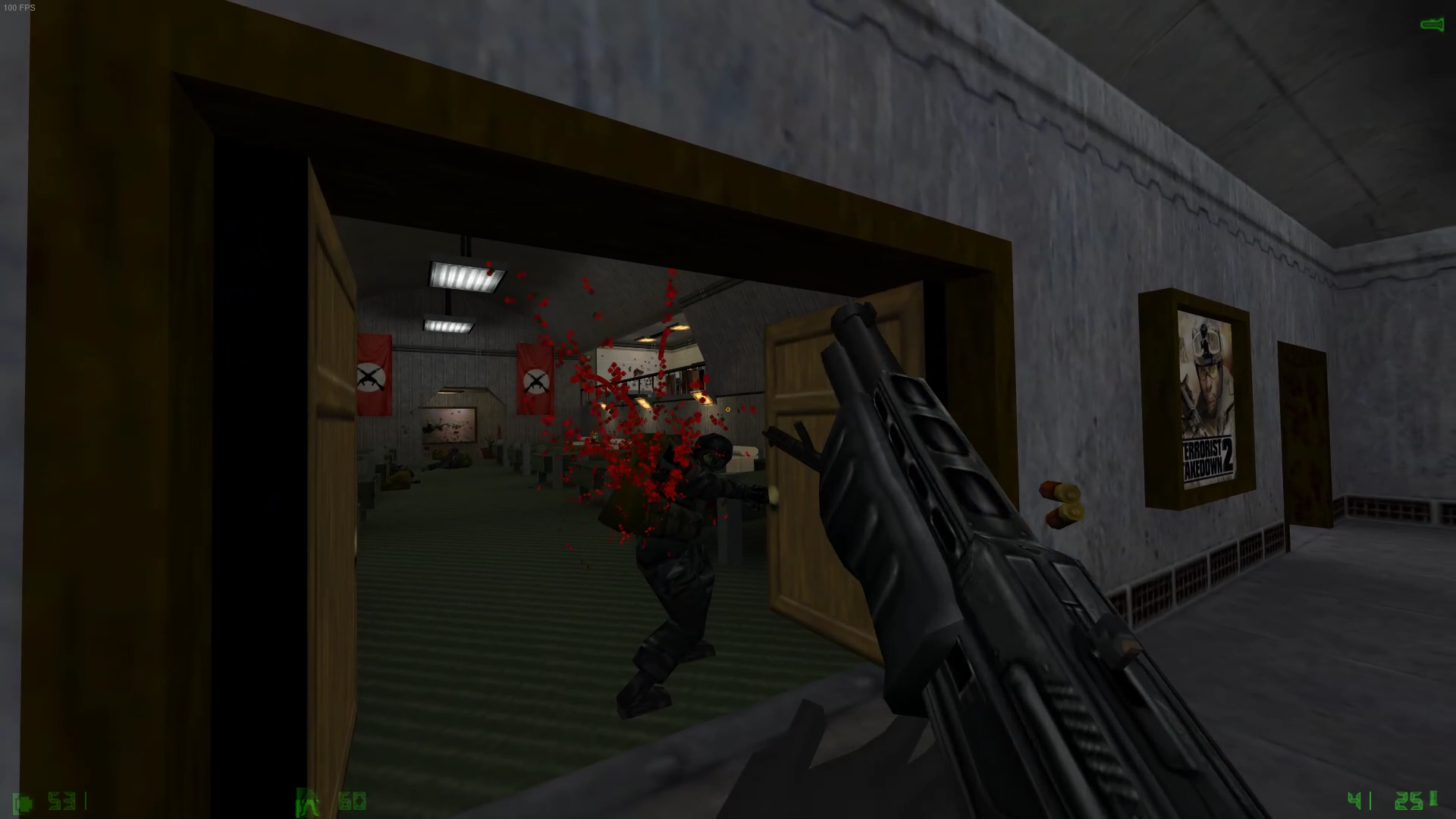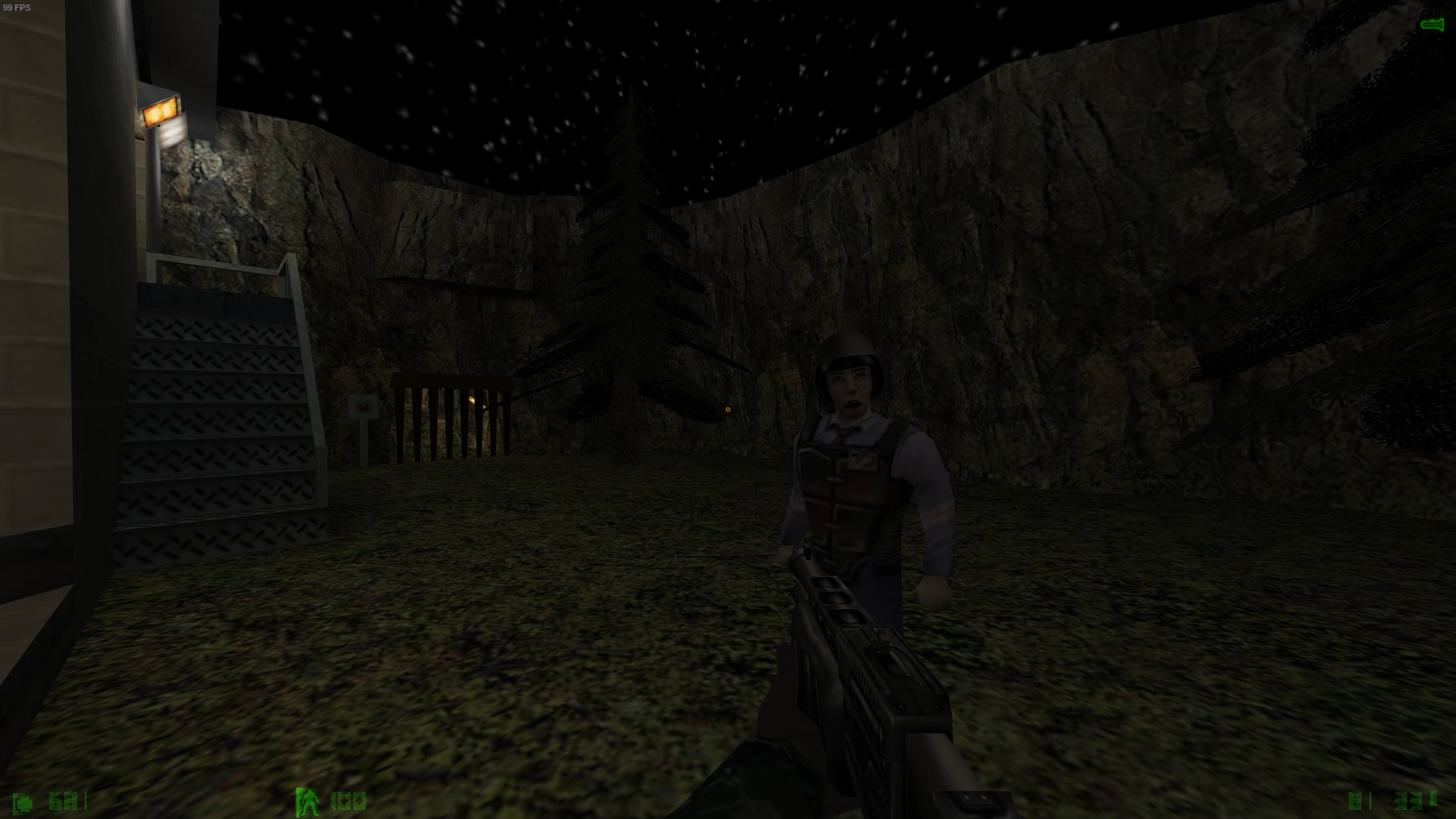 That's all the screenshots for level 1! I'll start working on Level 2 tomorrow :)
So that's everything new i've wanted to share for this Progress Update.
#4 - What's planned?
This time - a bunch of stuff is planned for the mod, the first one being 3 missions for Episode 1. The first mission will be about finding out information about a yet unknown terrorist group, by capturing terrorist intel, like documents and maps showing key locations. To not spoil the other 2 missions, i'll just give the location they are set in - Mission 2 will be set in a terrorist base in the Middle East, and Mission 3 will be set in a city.
Another thing that's planned is the Minigun weapon, i've talked about it earlier here, but basically the Minigun is going to be probably one of the most powerful weapons in the mod, it will hold like 200 ammo and is really deadly, but with the cost of long reloading time and bad accuracy.
More new weapons are planned for HLW - like the AK47 and M14 rifles, PP-Bizon, Double-Barreled Shotgun and the M79 Grenade Launcher, those are of course only in the planning stages - no modelling or coding has been made for these yet.
The last planned feature, suggested by Admer456 is bodies flying up in the air if they are near explosions - sorta like in the mod Half-Life: Invasion.
#5 - The end, again.
Yep, that's the end again, that's everything i have to show for this month. I hope you liked reading through this and i hope you like my mod. See ya in January 2021! :D
Don't forget to join the Half-Life: WAR Discord server: Discord.gg
Also don't forget to check out the mod's page here: Moddb.com
Bye!