So it's been a couple of months since the last progress update, and some things have been changed.
#1 - The Story
HLW's story has been changed a couple of times since early 2018. In the beginning, the story was simple; you were just a guy on a quest to save his scientist friends from an enemy faction which wanted to take over a city. Then, in the mod's ressurrection in September 2018, the story was changed to you being a generic military man sent to a mission to sabotage a terrorist operation and capture a prototype of some weapon.
Now, the story has changed a lot. Since i don't want to spoil some parts of the story, i'll just give a basic premise for the demo mission:
You are Tony Snyder, a member of a top-secret military organisation called "The Hole". An unknown terrorist group has hijacked a cargo ship and are now using it to transport supplies to their bases. There are reports that the ship is swimming to an arctic base, called "Quincer Base". You will have to go to Quincer Base and retake the ship. And don't forget to kill every terrorist on sight.
#2 - The Maps
Since the last progress update, i have been making new maps for the demo mission.
Here's a screenshot for the intro city map: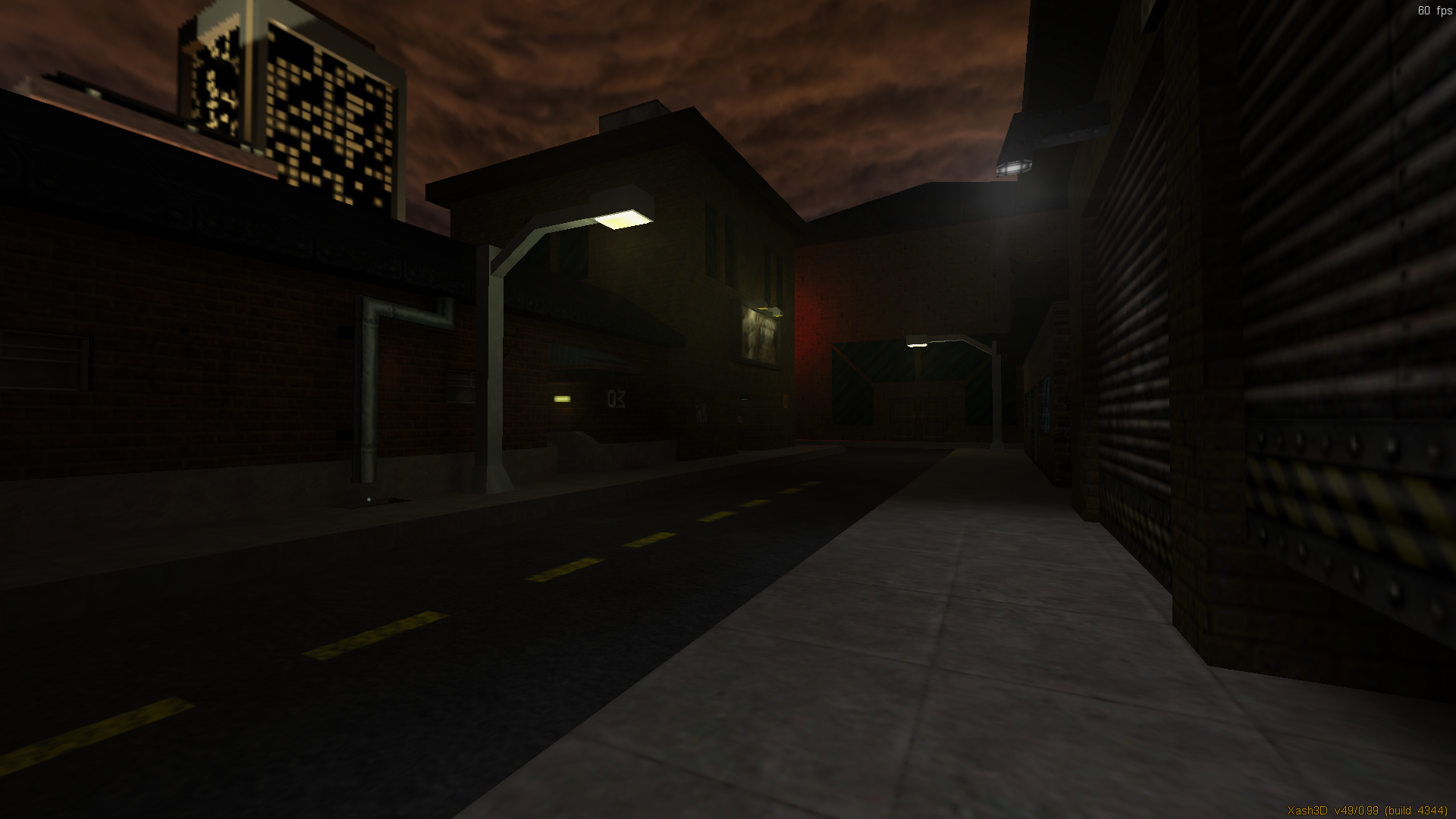 So far, that's the only section of the map that a bit complete.
Now the screenshots for the arctic maps: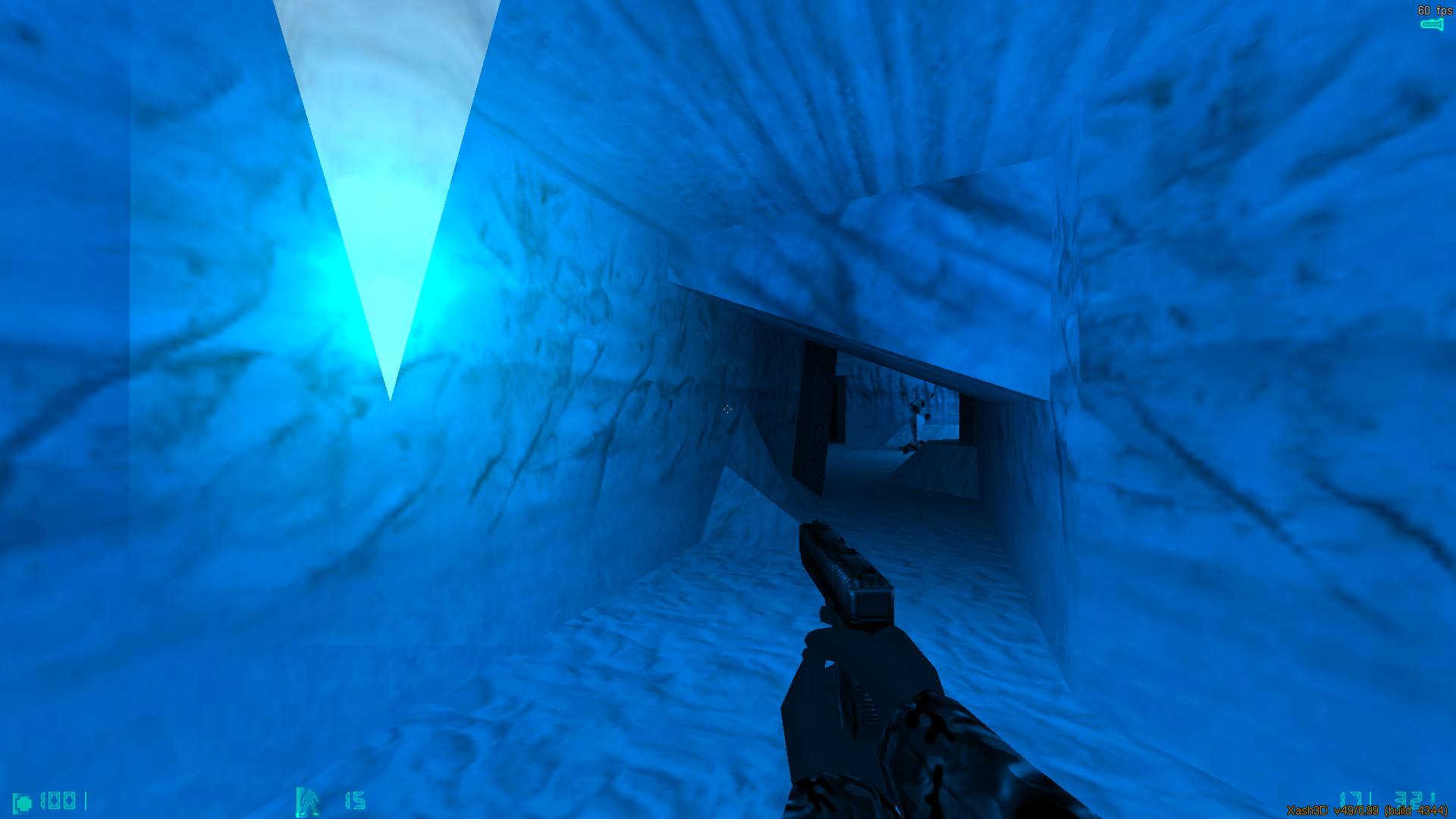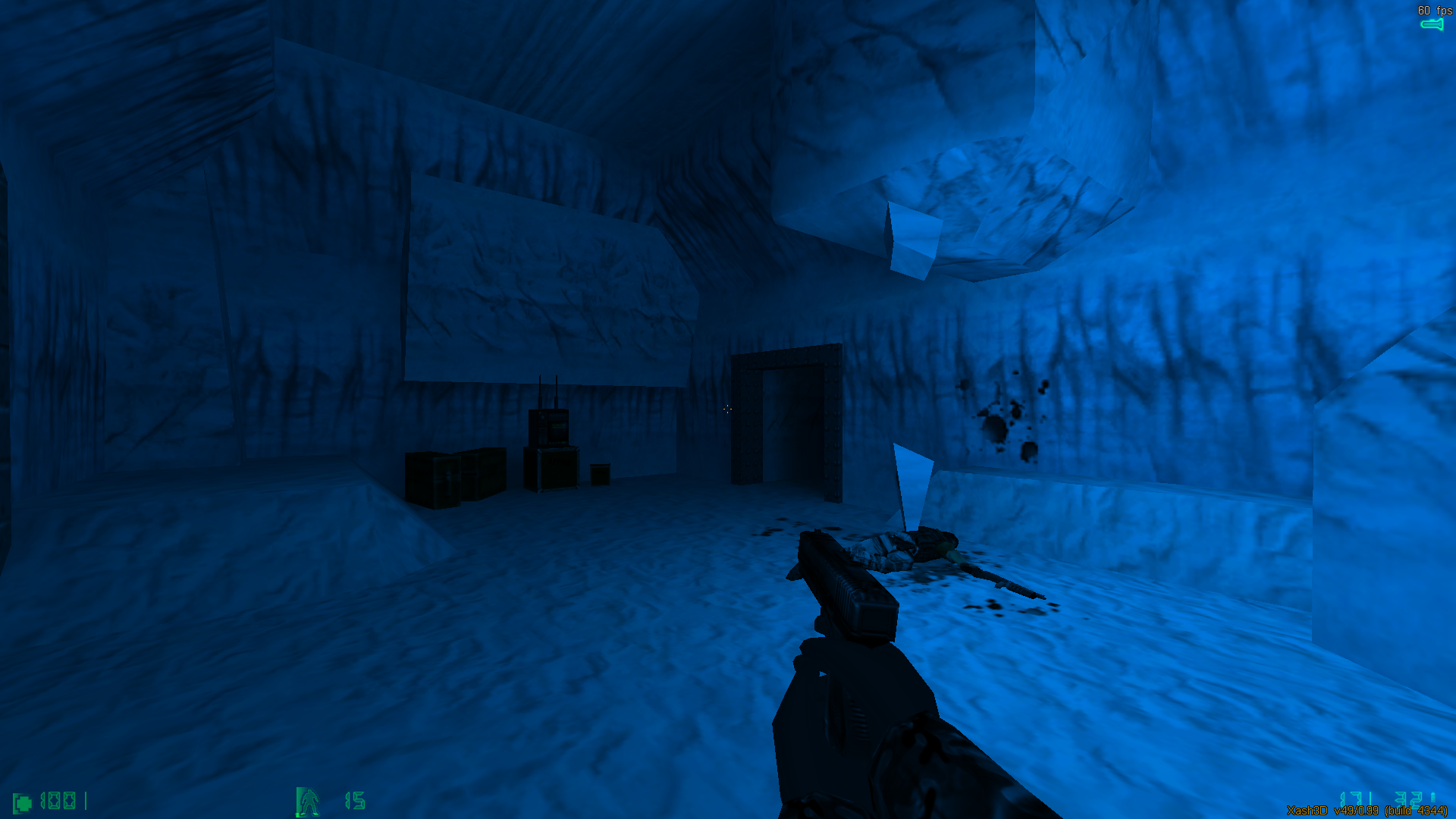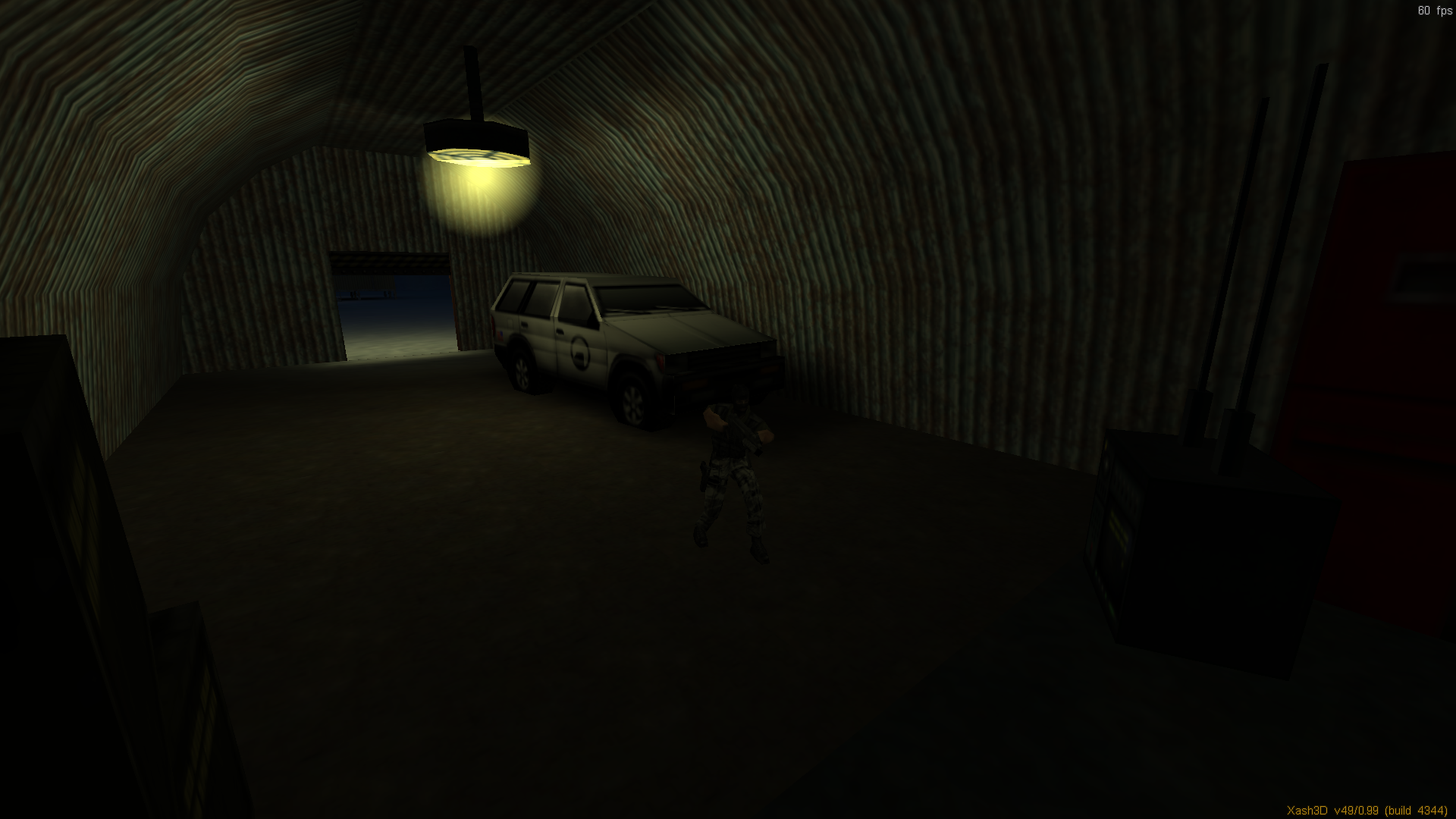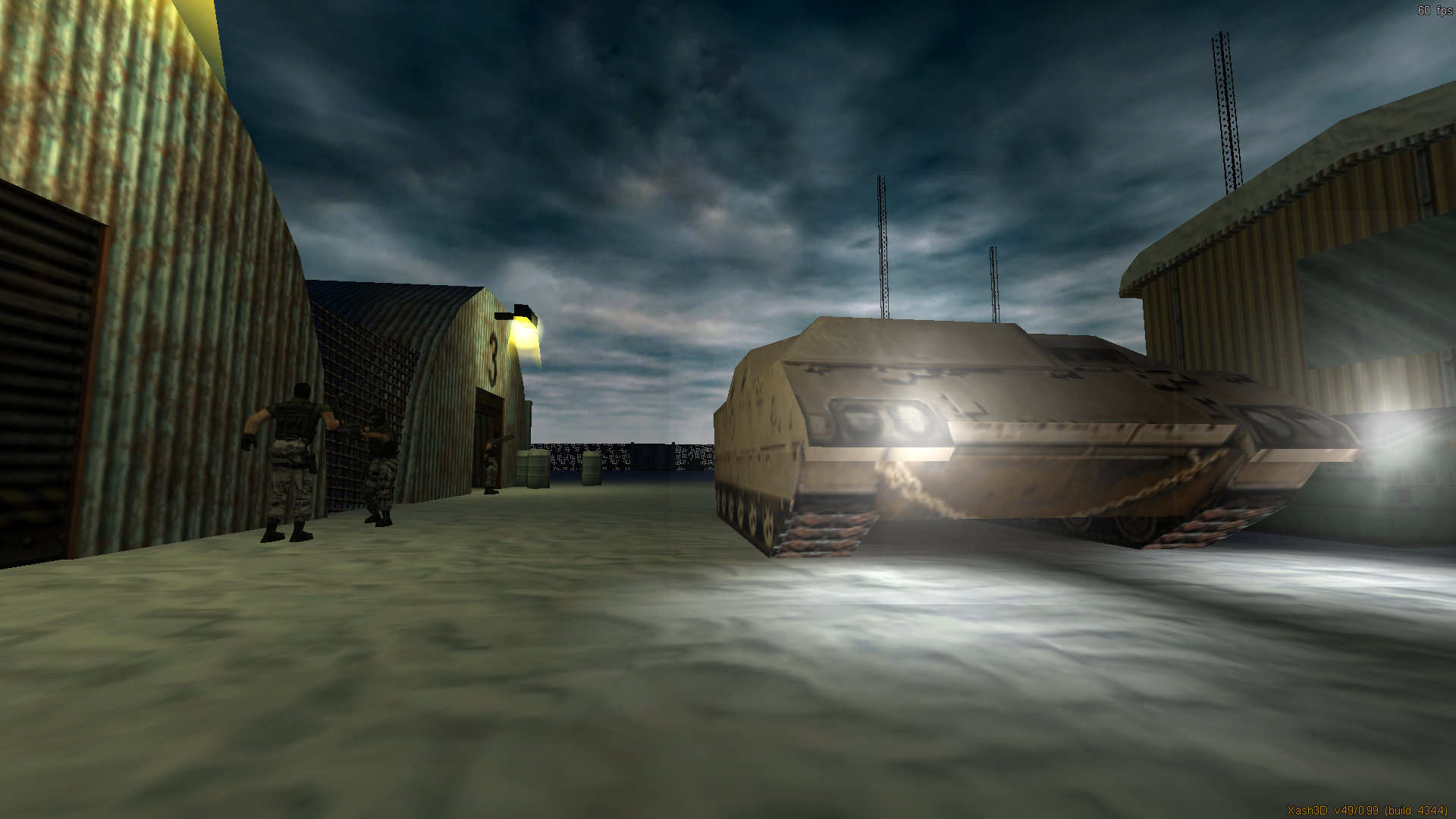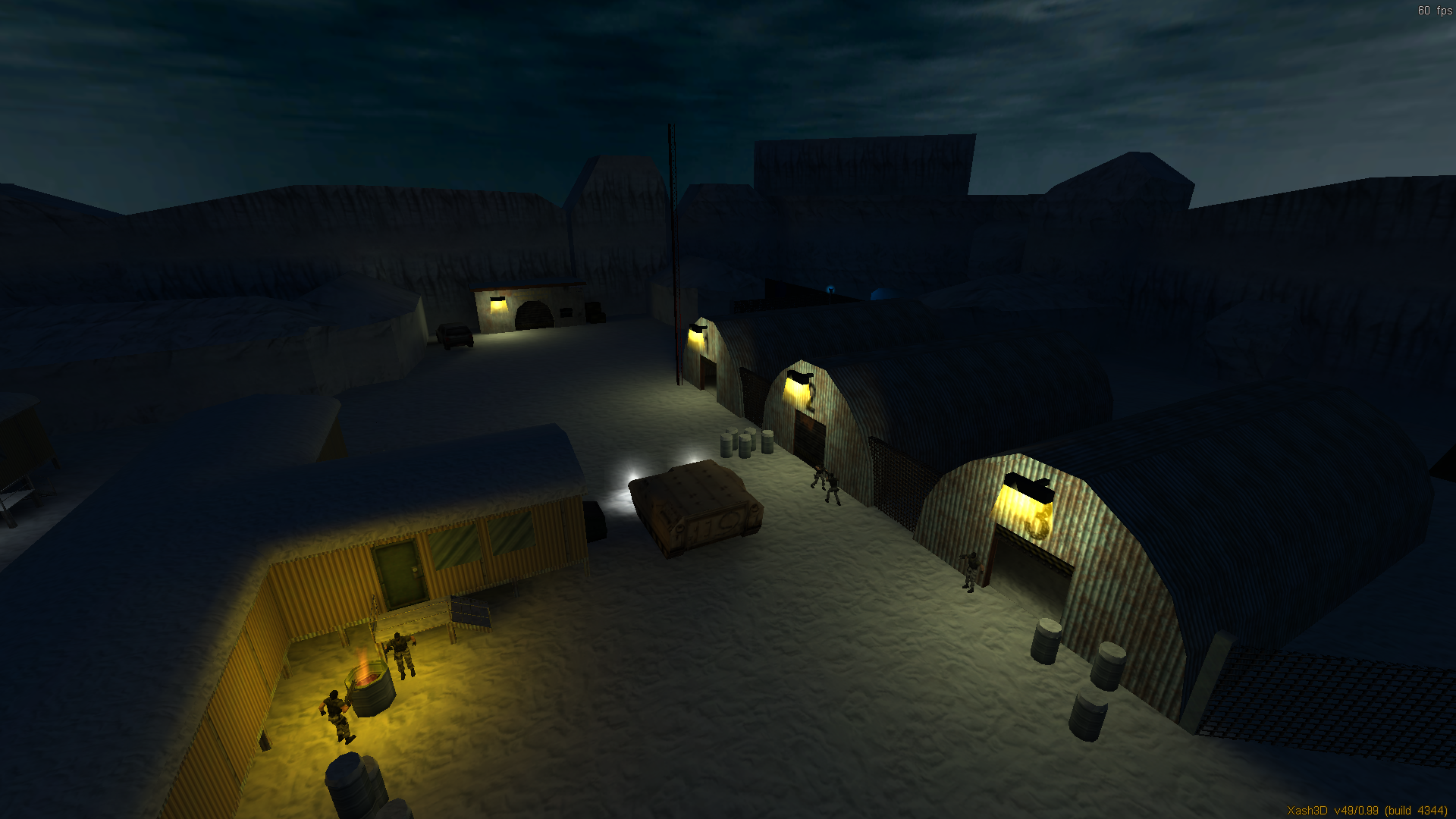 As you may have noticed, some of those screenshots look a bit like "demo_arctic" from Half-Life 2 Beta, that's because the map is actually a heavily modified version of demo_arctic, another thing you may have noticed, is that the terrorists aren't wearing clothing suitable for ice-cold arctic environments, that's because i still haven't prepared a working arctic version of the terrorist models.
That's it for maps, now let's move on to
#3 - The Weapons
No new weapons have yet been added, but the SMG has gotten a make-over, it now has a new (better) model, and new sounds. The Pistol has also gotten a sound upgrade, with the firing sound sounding much more powerful than the vanilla HL pistol.
Those sounds are basically modified versions of the gun sounds from a game called "Sniper: Path of Vengeance".
#4 - What's planned?
Basically everything that was posted in the first progress update, but i'm also planning to make a demo with a unique mission that won't be seen in the full release. Also, more of my voice-acting adventures, featured in this arctic teaser:
#5 - Release Date?
When halflife 3 releases.
Nah, just a little shitty joke. I don't know when will the mod release, i don't even know when the demo will release, it probably won't release in the next couple of months. I want to deliver an enjoyable half-life experience, not a rushed piece of shit, so please. Be patient. The mod will come when it's done.
#6 - End
That's it for now. Thanks for reading, and i hope you will enjoy my mod when it eventually releases. You can check out the mod here: Moddb.com