HALF-LIFE RESONANCE
New and old forgotten features comes up here!
Graphical Improvement: Dynamic Muzzleflashes (Light Up World), Sparks from walls,Shake Screen When Player Hit;
Weapon Updates: RPG slows Player,Gluon Gun slows Player,Crowbar HL2 Speed,Desert Eagle,Knife With STAB Attack,Explosive Crossbow Bolts,Glock 18 Clip,Multiplayer Gauss Style (LET'S FLY IN SINGLEPLAYER);
Enemies/Allies updates: Bullsquid Alpha Spit,Snark Live Timer (Set up your own timer for how long does this cute creature will live), Pit Drone,Zombie Barney,Zombie Soldier,Panther Eye,All H.E.C.U Has Opposing Force Models;
Support: Blue Shift Support;
New Options: Field Of View,Difficulty Level,Amount Of Human Gibs,Amount Of Alien Gibs,Scope For Python,Changeable HUD color;
H.E.V Indicates About: Shock|Blast Damage, Weapon Pickup;
Fixes: Monster Turning At High FPS;
Minor Features: Changeable Hands and Player Model (Between - Barney,Gordon,Shephard), Additional Weapon Pickup Sounds;
Everything can be changed in main menu (Options/Advanced);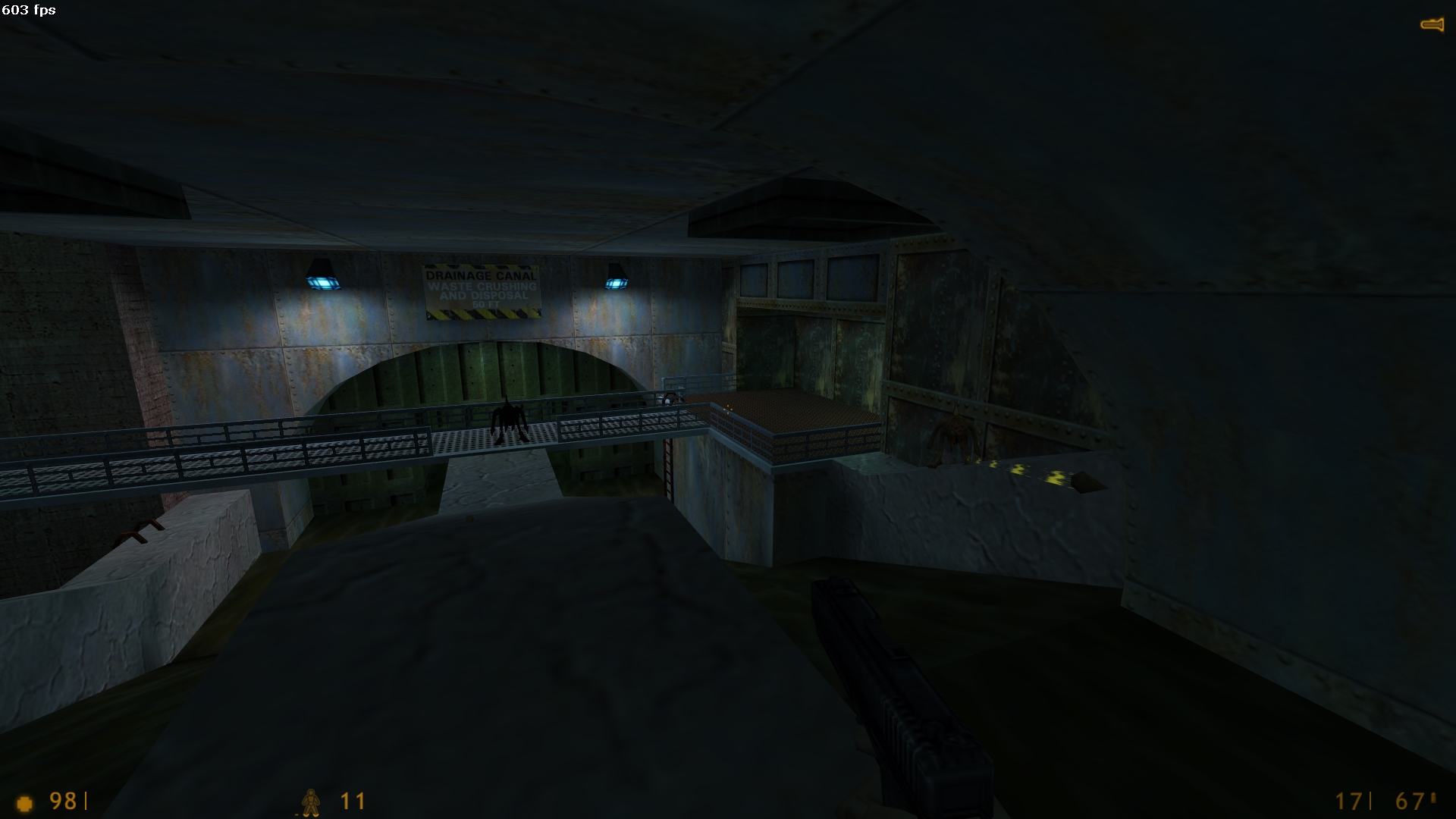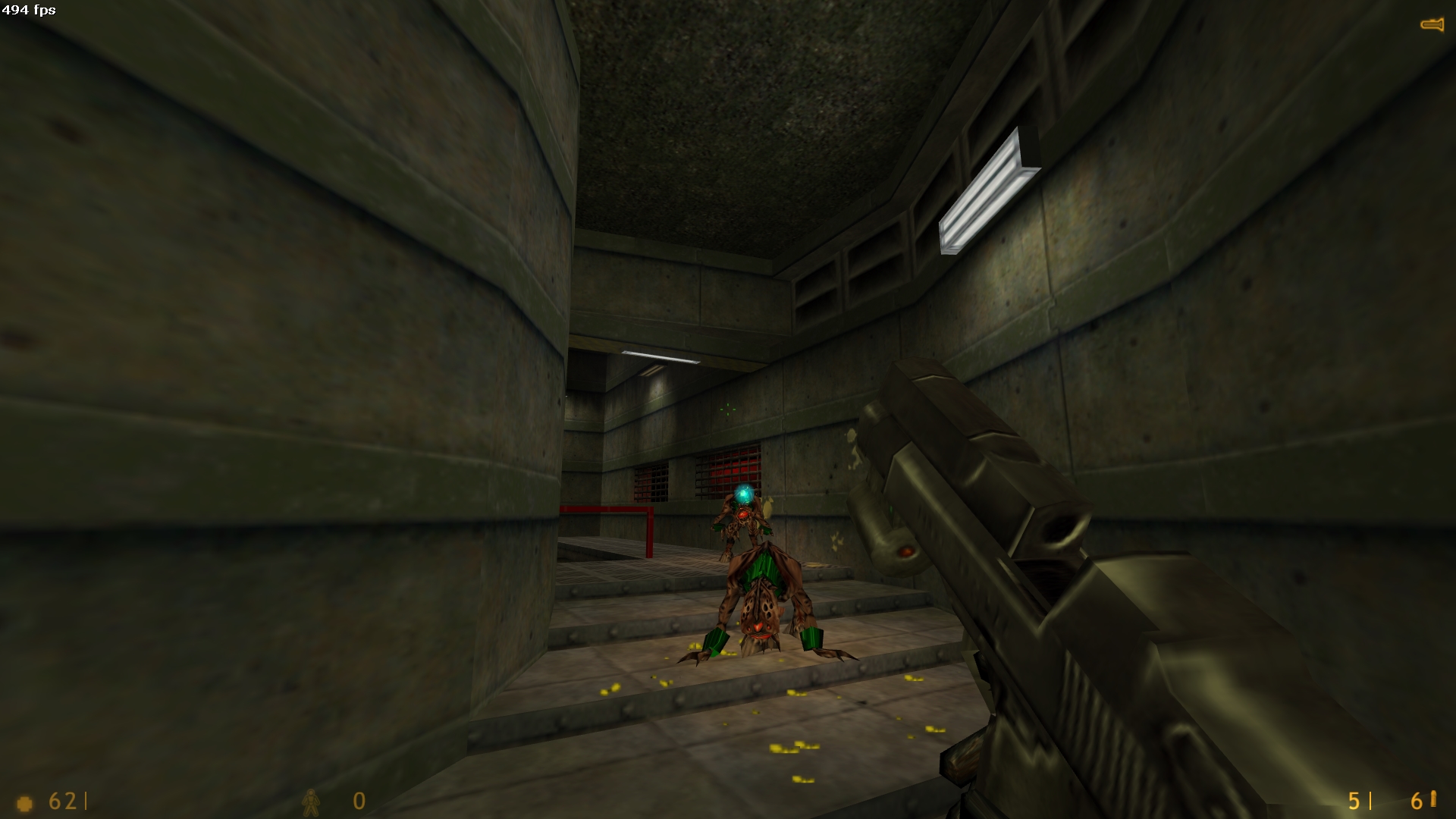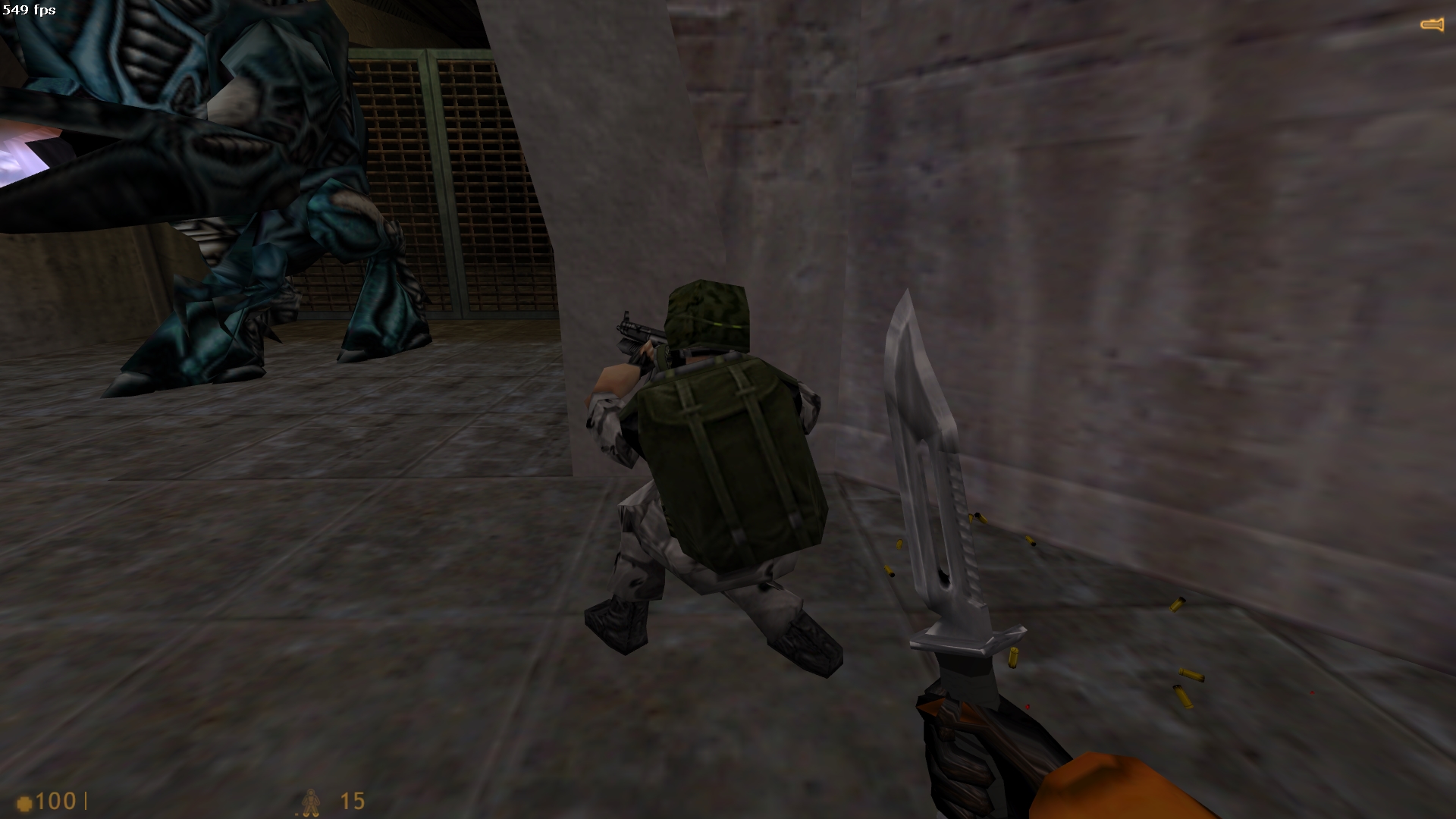 Q/A
Q- Will this mod have compatibility with Opposing Force,Blue Shift,Decay?
A- Can't say exact answer about Opposing Force and Decay,But Blue Shift YES!
Q- Will there be new weapons
A- Yes,Of course
Q- New enemies? Please!
A- YES!
END?
For now mod has not so big amount of features,however if you want to play some cool mod which adds something to original game, I suggest you to play: