Hey there lads, long time no see, i really wasn't able to make/post some new content lately, but now when i get some time i will try to take your attention to some more new features i have, well, let's get started. Keep in mind, i am trying to keep HL1 atmosphere and using only engine build features.
So, let me tell you what features i am gonna show you for now :
1. New Gore Effects - More gibs, gibs blood effects, blood decals, gib bounce sounds, more gibbing sounds, headshots, headshot decals, blood streams, Gibs with blood trails, unused gib pieces from some monsters like scientists/hgrunts/slaves.
2. New Explosion Effects - DIffirent kind of explosions for Grenades, Rockets, Env_Explosion's, Crossbow Bolt Explosions, with fancy light flash and light.
3. New Bullet impact particles - Now with debris and debris trails, every material has own bullet impact
4. Gauss - Now with fancy sparks and light effects.
5. Gluon Gun - Optimized effects/restored spark end.
Here some media featuring new stuff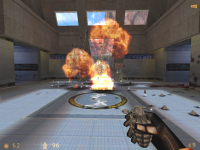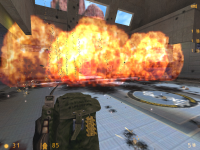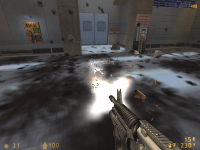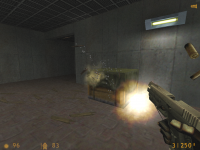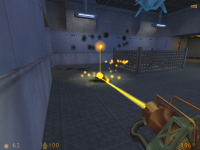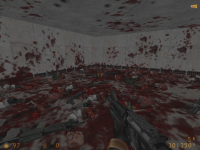 Gory Gibbing - Mod DB
Showing off some more effects - Mod DB
Working alone, as always.
More to come.