Game Development
Continuing the trend of focusing on visual and aesthetics, the latest round of updates to Gym Empire focuses on the look of the characters. It wasn't too long ago that we last addressed the characters to choose the best base models to use. In true agile fashion, we are now back at working on the visuals of the characters to mature them even further.
The base model for the character set comprises simply of a male and female with a predefined skin tone, facial expression, hair style and hair colour.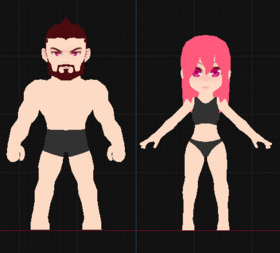 The first change was to provide more variability in the skin tone options. To achieve this it was a simple case of creating variations on the original texture. The texture consists of the body tone and facial features. With a bit of Paint.NET tweaking it is possible to create a large variation of tones and facial features.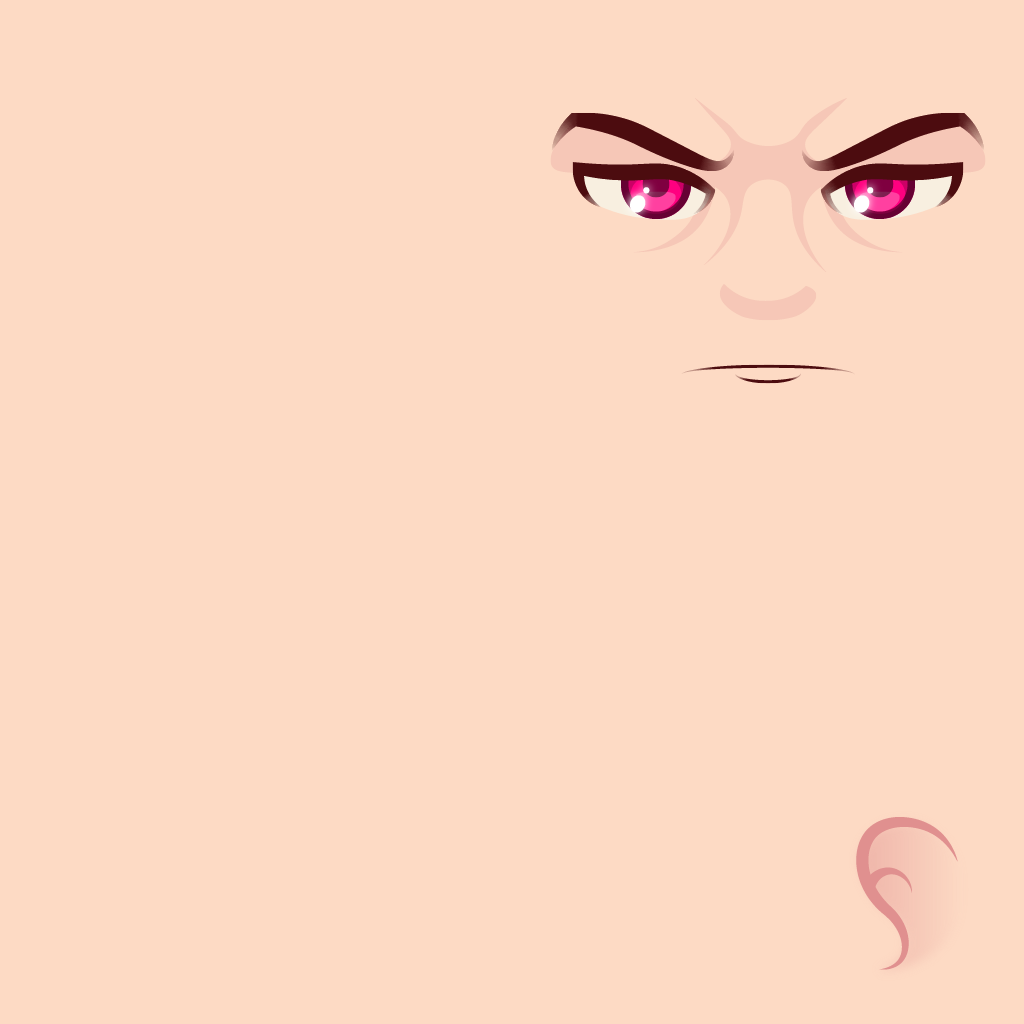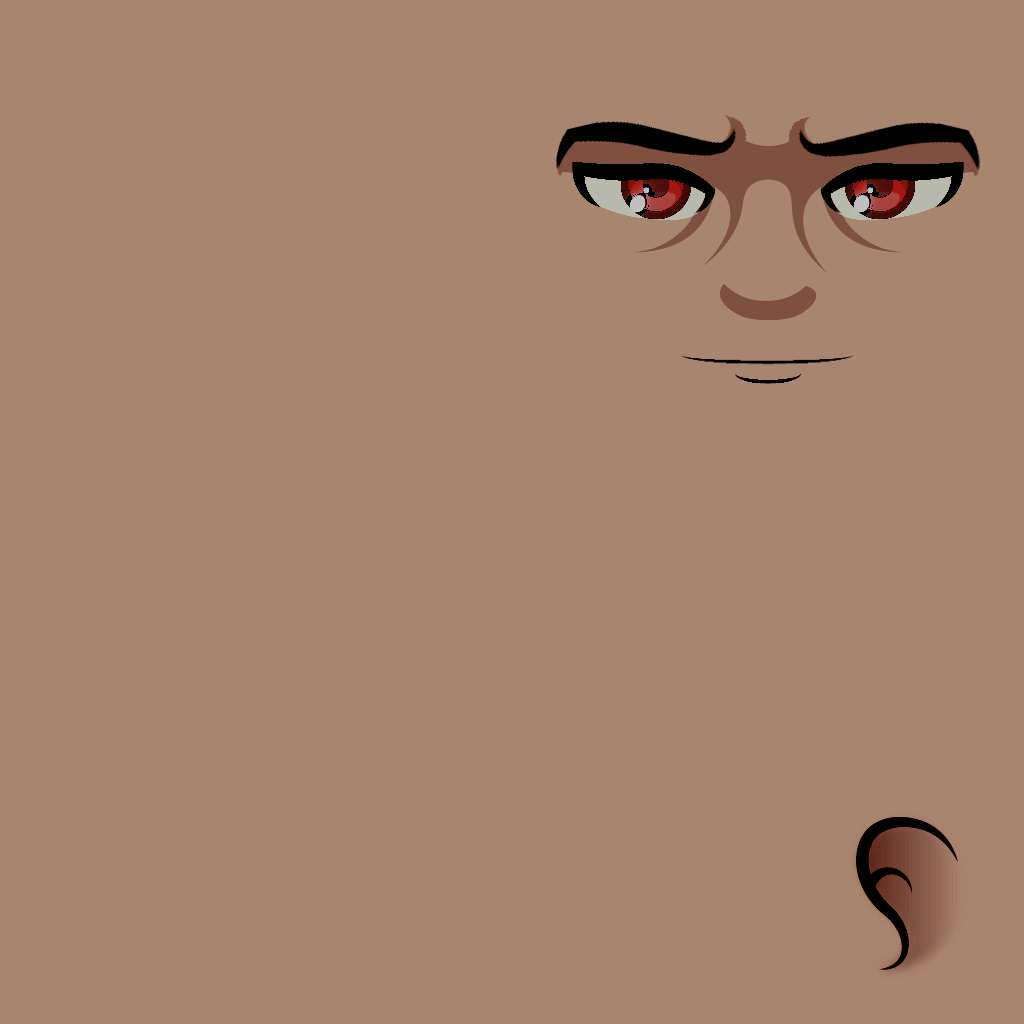 To incorporate these changes it's a simple case of dynamically allocating the desired texture to the model during run time. Designing the code in a modular fashion ensures that from now on to add any new skin tones/facial features is simply a case of creating the texture PNG file and placing it in the correct folder in the Unity structure.
That was the easy part. The next thing was to create a varied set of hair styles and colours. The first step in this process was to modify the existing hair styles in Blender to create 'new' styles. Being an absolute amateur in any kind of 3D modelling software I found this incredibly tricky. My one saving grace was coming across the "sculpt" mode in Blender. Essentially sculpt mode allows you to push and pull the shape of a model. By just selecting the hair I was able to mould new shapes for the hairstyles.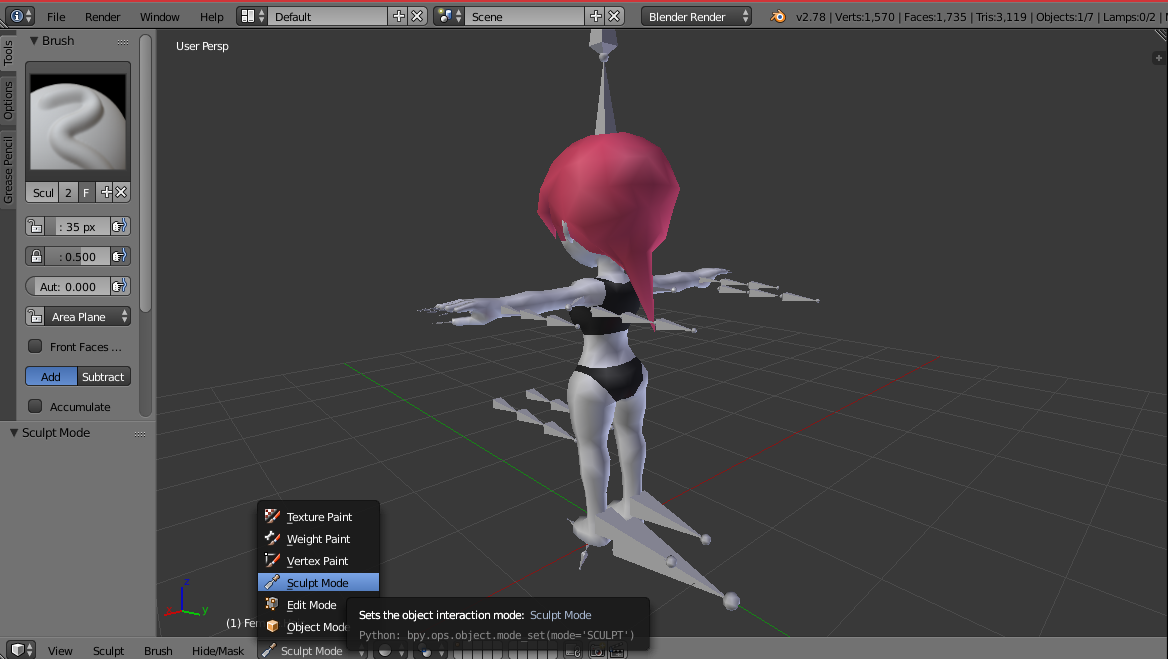 Now the sculpt mode is not particularly precise, and I'm sure a seasoned 3D modeller would be rolling around laughing at my choice of tool, however it did the job nicely for what I wanted to achieve. With some a bit of time, patience and trial and error I was able to come up with a nice set of male and female hairstyles along with some facial hair options for the guys.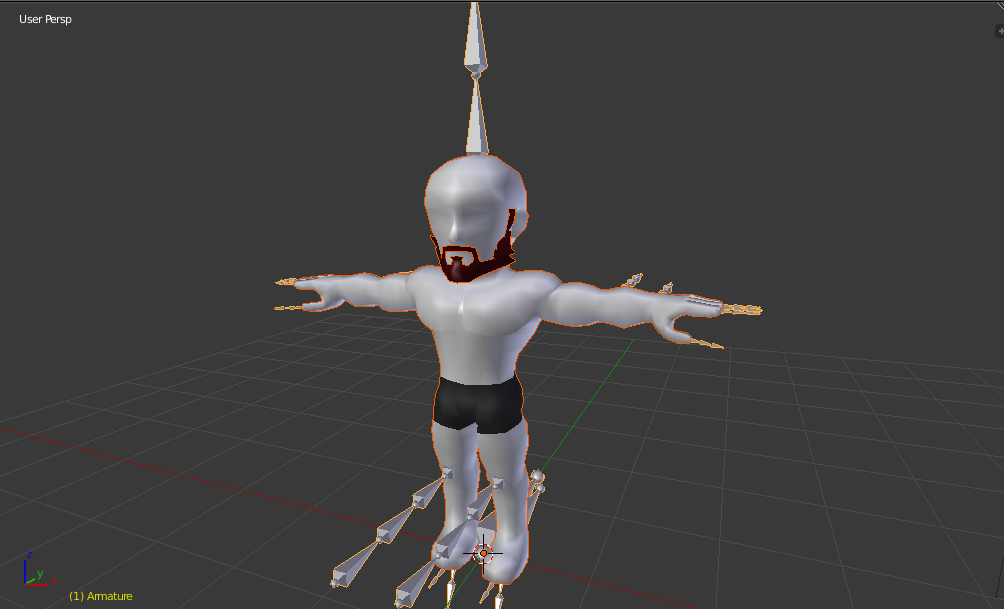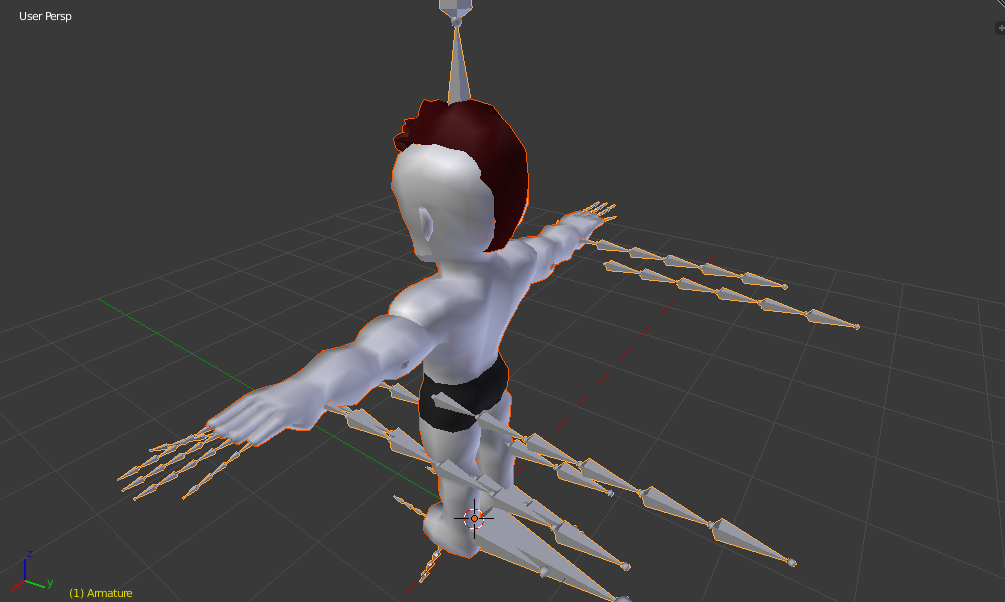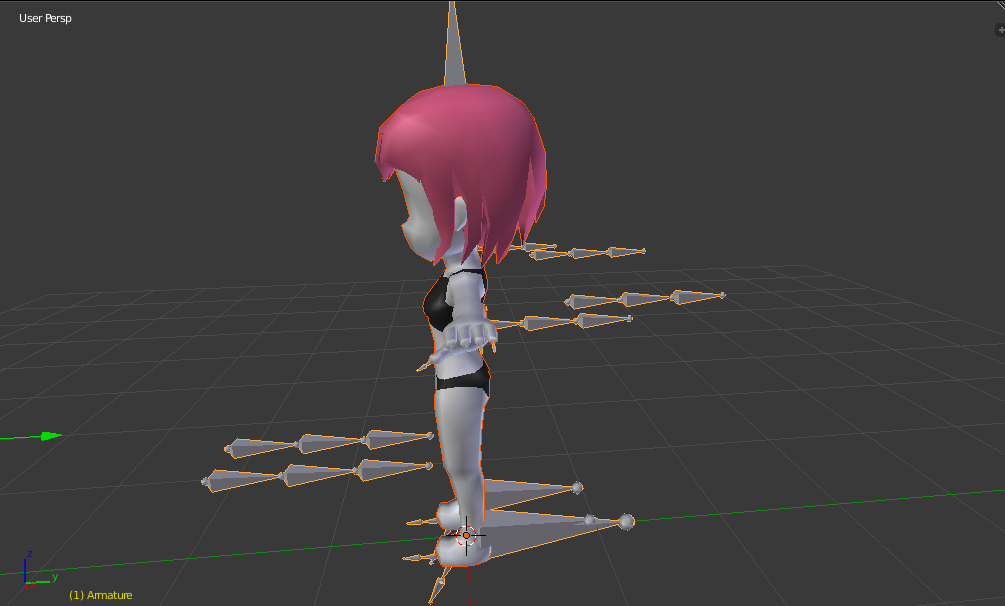 Next up was hair colour. For the most part this was quite easy. Similar to the skin tone it was a case of creating new textures to use as the hair colours. The slight awkwardness came when I realised that colourful facial hair can look odd, especially with a dark head of hair. Equally hair colours that suit females don't always suit males.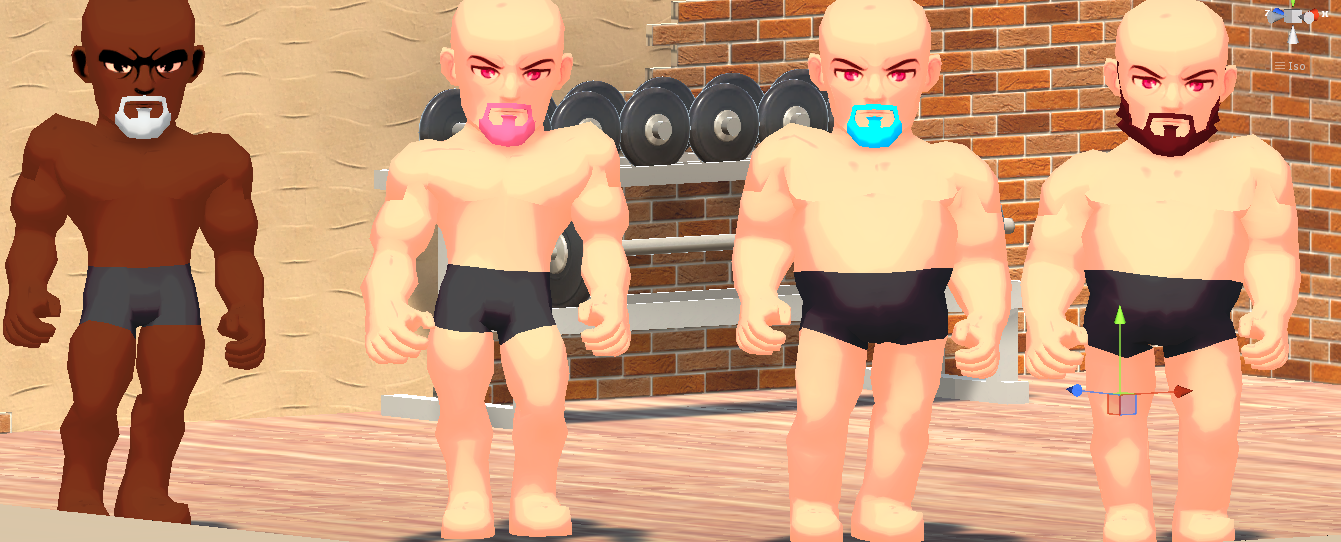 To solve this I simply segregated the colours and choose accordingly depending and which hair type we are working with… it's starting to sound like a hair dressing sim all of a sudden!
Finally but probably most importantly, as this is a Gym simulation, it was time to provide some variation to the body shapes. I really want the idea of progression to be apparent in the game and to reflect all the different types of gyms that can exist. To achieve this, a nice variety of body shapes is essential. Similar to the varied hairstyles, the body shape variations were achieved using the sculpt tool in Blender. It was a little bit easier modifying the body shapes as small changes can make a difference as opposed to trying to change a long hairstyle to a pony tail. After some more tweaking we now have a set of body shapes ranging from overweight to skinny and average to beefcake.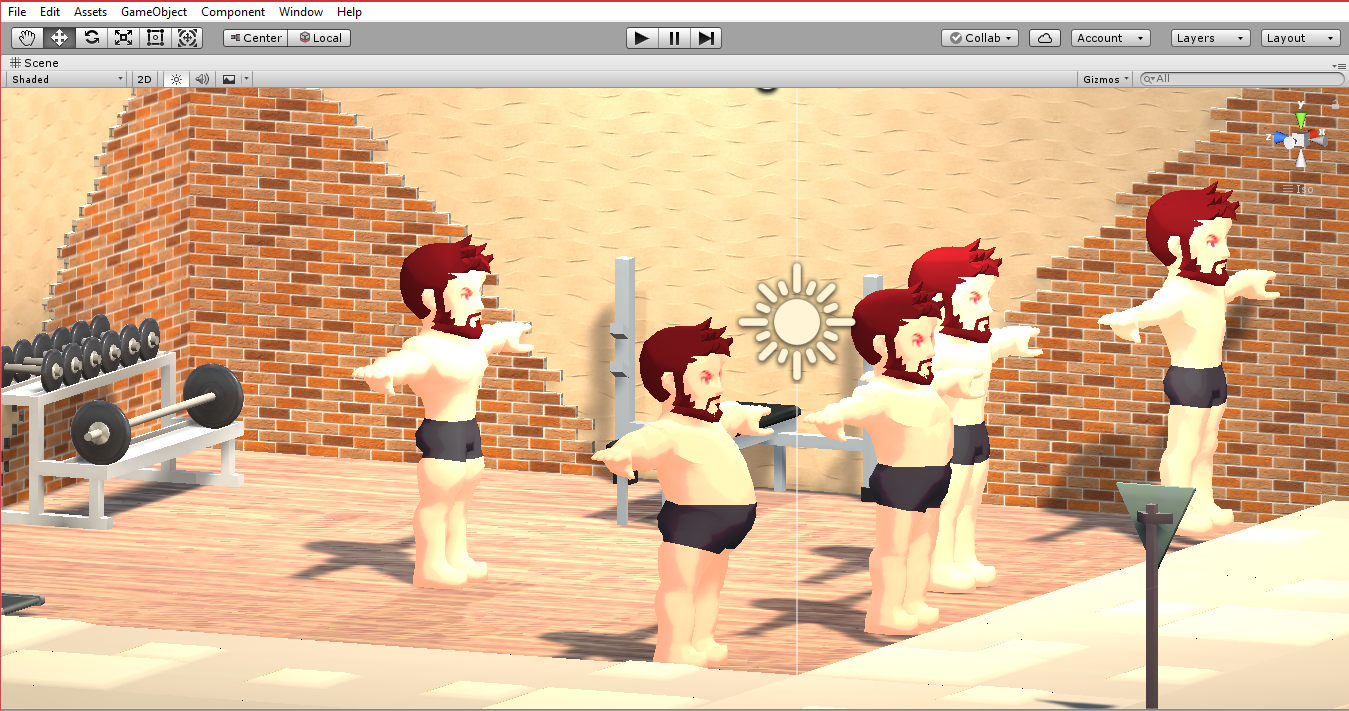 With the mentioned changes in place we now have a much more varied and colourful cast of characters for Gym Empire!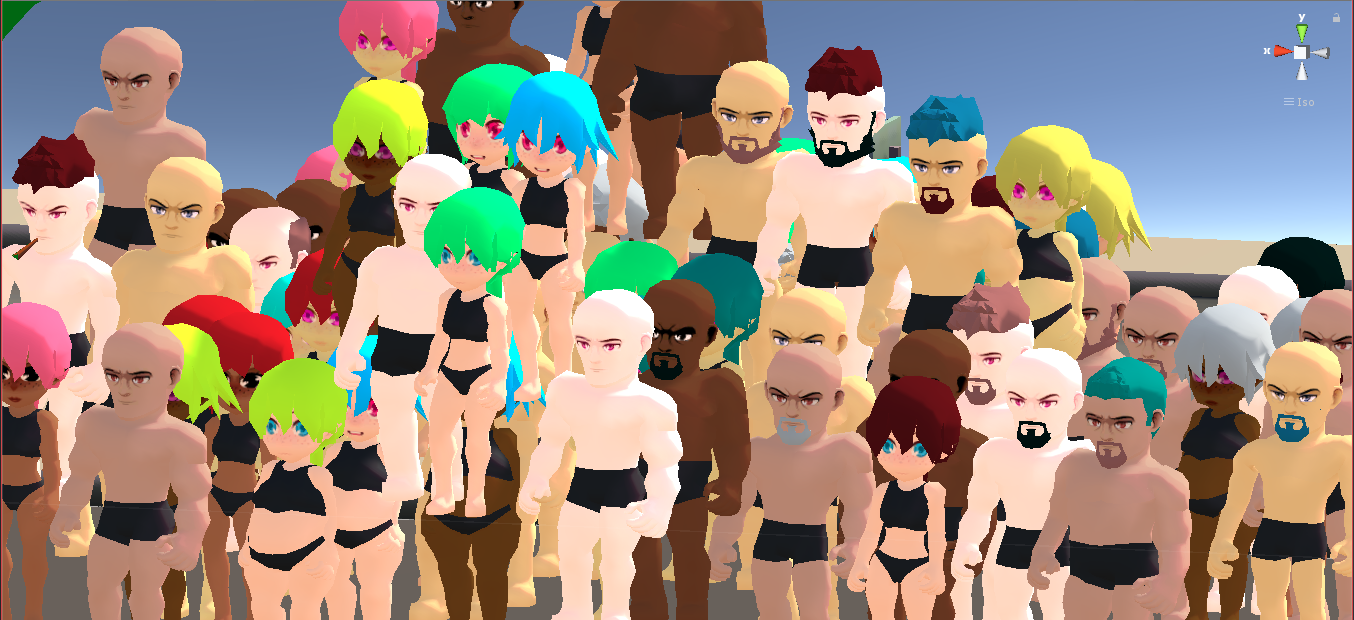 Community Development
As well as game development I've also been putting my attention towards helping to grow the community. One of my key milestones in building Gym Empire is to have a strong community that helps drive the direction of the game. However a community doesn't just appear out of thin air, it requires time, effort and dedication to help it build. With that in mind I've been looking at how I can achieve that.
I've had a Chronik Spartan Discord server for about 6 months. However, until recently I didn't really know what to do with it. After watching a great GDC video about the Descenders Discord server I was ignited with ideas! I went about completely over hauling it with a plan for how I will handle it from now on and I'm so glad I did.
The main thing about creating a community is making it an attractive place to be. Therefore one of the first changes I've made is to give fans a reason to join the Discord other than it just being a cool place to hang out. The reward is exclusive access to all Chronik Spartan Games beta testing.
All members of the Chronik Spartan Discord will have exclusive access to information on development and early access to builds for beta testing. This enables them to get their hands on games like Gym Empire sooner and help shape it before it even gets to Early Access!
The second part to improving the attraction of the server is making it a bit more fun. To do this the server is now split up into three teams Wolf Spartans, Pyscho Spartans and Raven Spartans.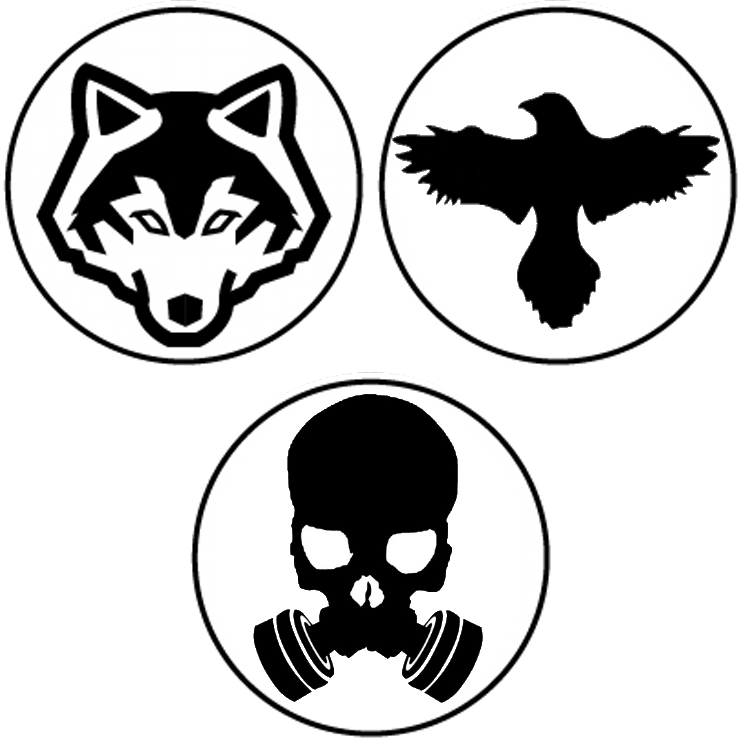 This gives players the opportunity to form an allegiance and compete in challenges to help their team gain access to even more cool and exclusive Chronik Spartan rewards and may even have ripple effects in the game development and decisions.
So far in the past two weeks the community has been building really nicely and is becoming a great place to share ideas and chat. I genuinely feel more connected with everyone and can feel a real sense of communication and feedback with everyone.
I hope to see you there!
You can add Gym Empire to your Steam Wishlist now.
Please subscribe for updates on Gym Empire and to be in with chances of winning free copies of games!
You can support Chronik Spartan Games and get exclusive access to in depth behind the scenes news and other awesome rewards at Patreon.
This blog post originally appeared on the Chronik Spartan blog.