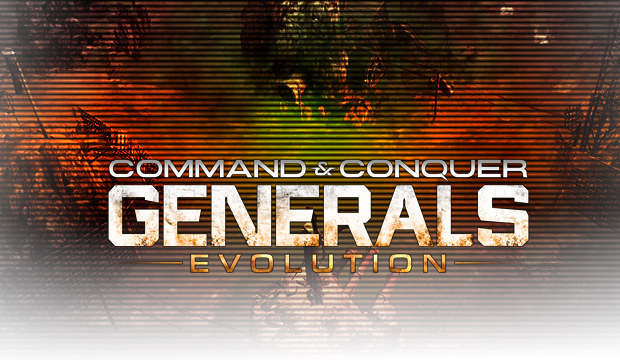 C&C : Generals Evolution : Sgor00 Update!

Hey guys, it's me again, once again with my favorite news preset. But hey, what's that cool artwork on it? Who made it you may ask? My answer is my good old friend Sgor00.
This update i decided to dedicate to him, because he deserves a lot more recognition than now. He's responsible for all GenEvo artwork, it includes : Game Menu Interface, In-Game interface, Unit Icons, Minimaps, Generals Icons, Web Artwork, pretty much every game interface is his humble work, even parts of my site is his art edits. On top of that he's also an amazing Map Designer, 90% of maps were made by him, and i am satisfied with each and every one, his attention to details is amazing, the amount of effort and love he puts into his work is just beyond extreme.

You know what's the coolest thing? I never asked for his assistance. We met 2 or 3 years ago, as far as i remember he was a fan of my C&C Generals work, even though i never released any mod to public. In the meantime i've seen a potential is his art skills, particularly in effort and love he puts into his maps and old C&C Lego videos, even though everyone seen them as average. When he saw me making RC1 of GenEvo he wanted to join me with any help possible. Usually i don't accept such requests, but this time it was special, i liked the guy, and i gladly accepted his request. At first he helped me with maps for RC1 while i was busy coding/porting stuff, then he evolved into art designer and started making unit icons, slight texture edits. Months and days passed by and finally Sgor00 is evolved into extremely talanted and passionate Art and Map designer. He's capable of any task given. On top of that he's an extremely friendly and nice, sometimes i don't even need to ask to do something, he does it by himself. If i ask him something, he'll gladly help me out almost instantly. At some point we even were making an Android game, i'll put some screenshots bellow. He's not just a team member or generic internet friend, he's an amazing friend for my entire life.
So, let's go to media then. Those beauties are all brand new and shiny in-game GUI for America, China and GLA, done by your's truly Sgor00.
Here's brand new Main Menu interface, once again, made by Sgor00!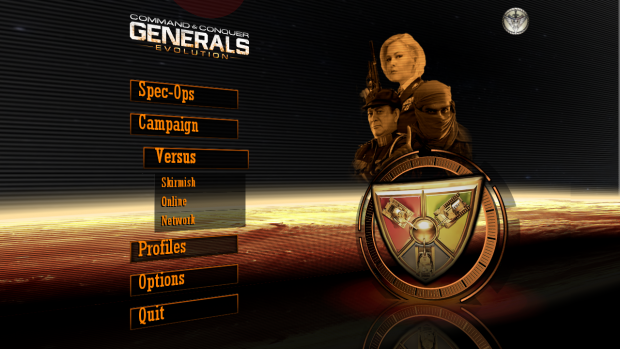 "Gee, what a guy, if only he could do 3D stuff, that'll be cool!" - you may tell, well, he's also learning 3D modelling too! Here's his first own GenEvo unit, Car bomb!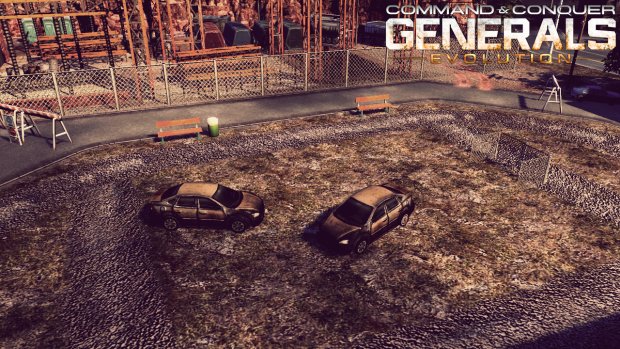 You've pretty much seen almost all the maps by this point, there's few left, but i will leave them for next update c:
And here's our work while we was trying something new, an Android game which i called CyberBlood, it's unreleased, sadly, i planned to make it free, but since i am broke as hell i cannot afford a licence for an engine it's build on, so enjoy?
So here it is, my New Year's gift to Sgor00, while it may mean nothing to you, i am certain it will mean a huge deal to him. Our cooperation through all this years proven to be one of the most satisfying. So whenever you see new artwork or i mention his name on any content, give him a huge virtual hug, he made GenEvo and my life a lot better.
Gunship Mark II, Signing Out.