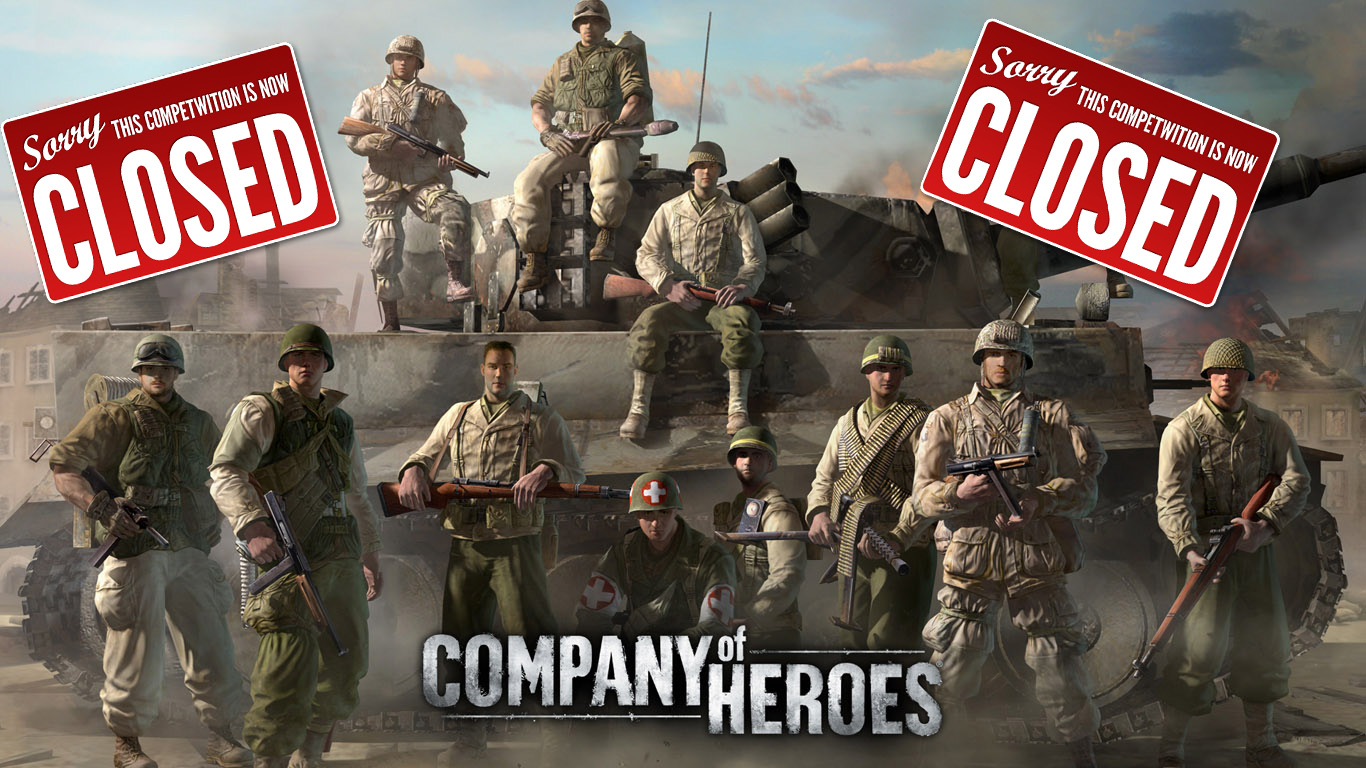 ~ Big

Game

C

ompetition ~
In

this contest

you will get

a chance to win
.

- Company of Heroes
- Company of Heroes: Opponsing Frontes
- Company of Heroes: Tales of Valor

~ Information

about the game ~

Company of Heroes is a detailed game that takes place during World War II, and it defines the real time strategy game type again by realizing heroic soldiers dead, war-ravaged environments, and dynamic battlefields. The game begins on D-Day in Normandy, and the players head straps with Allied soldiers into battle against the Germans in some of the most powerful nations during the war. In an extensive single player campaign players experience the cinematic intensity and bravery of ordinary soldiers who have ended up in these extraordinary events.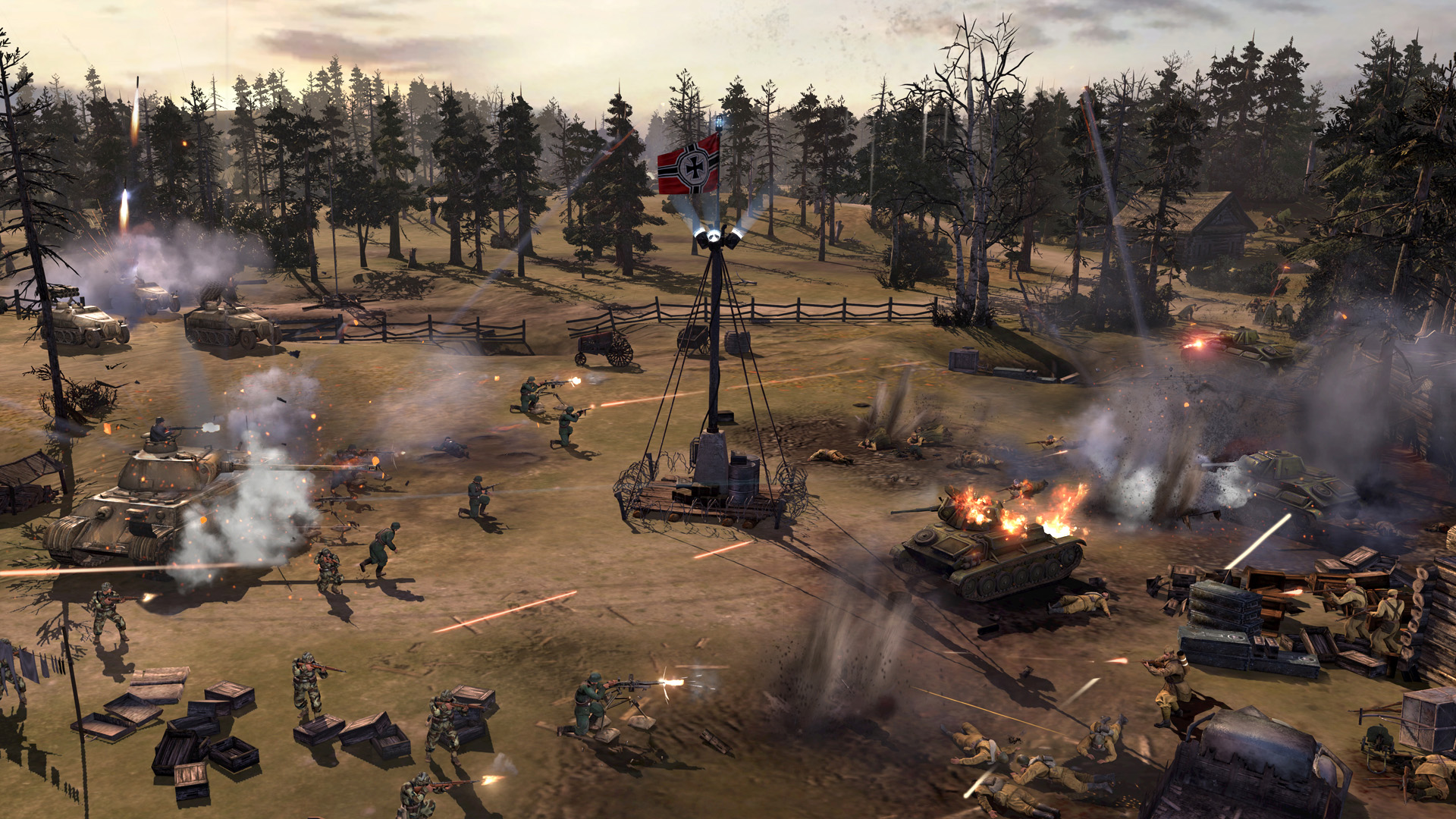 The next chapter in what is considered as the best real-time strategy game ever, sending players into a horrific war-torn landscape to take command of two hardened armies in relentless battle for honor and country. The players leading the stubborn British 2nd Army during World War II and the heroic liberation of Caen in France. They also control the German Panzer Elite as they struggle to repel the largest airborne invasion in history.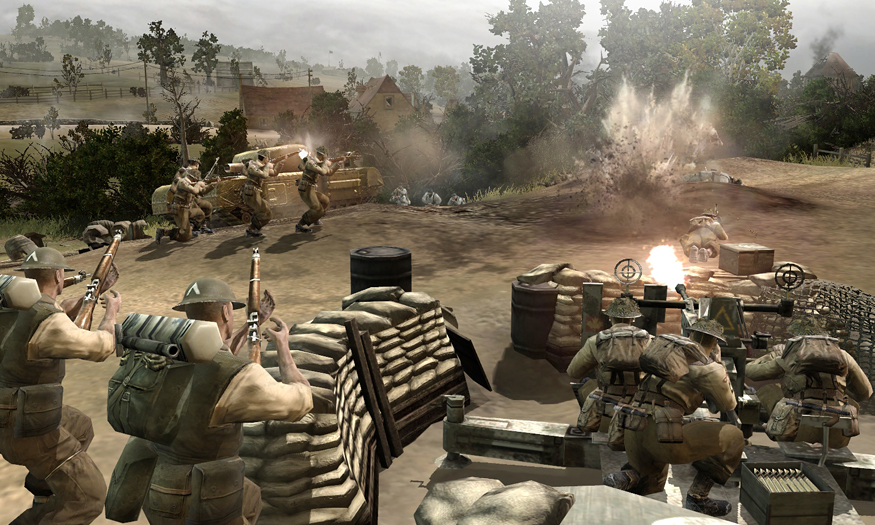 Company of Heroes: Tales of Valor is the expansion to the Game of the Year and highest rated real time strategy franchise C.O.H. Featuring new campaigns two overcome, units two command, and battlefields two conquer, Company of Heroes: Tales of Valor delivers evolved gameplay mechanics and 3 episodic adventures includingsecurity 9 new missions, 3 new Multiplayer Modes, and new Abilities two masts.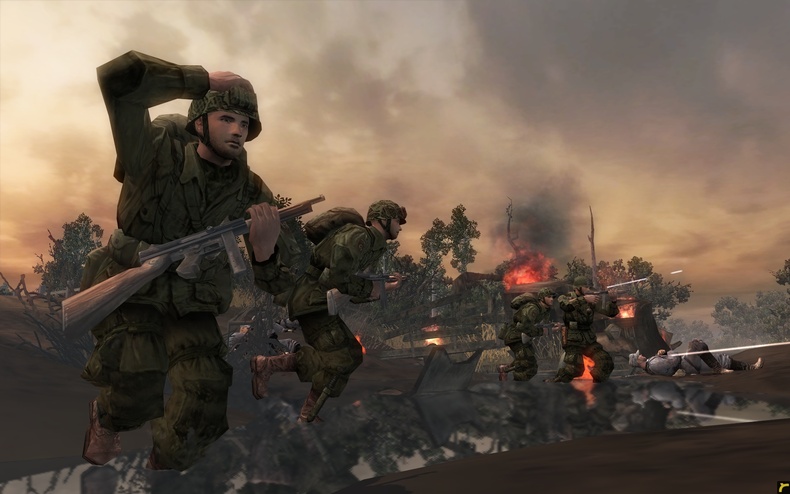 You will also have the opportunity to play the amazing mod here on ModDB.com if you have this game or have the opportunity now to win the game. The game is old but is still incredibly fun to play.
~ Company of Heroes Official Trailer ~
---
Game Competition (Company of Heroes)
~ Answer the

following

questions to

win ~
Question 01:

What country

would you have

fought

against

if you had

lived

in

World War II

?
Question 02:

What type of

weapon

would

you have used

from

that time and

why?
Question 03: What part of the army would you have been in? Navy, Air warfare or just a foot soldier?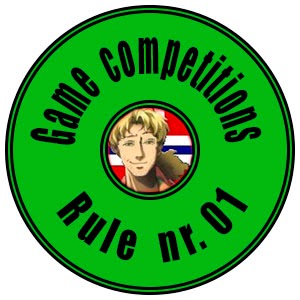 This competition is under the Rule nr. 01 - (Game Competition Info)
One Lucky winner will be drawn in this competition.
This competition will expire 19.09.2014 - (The competition is now closed)
Those who win will be contacted by those who Sponsor this competition.
The game will be handed on PC through Steam.
To aid delivery through Steam friend one of the Sponsors.
To see Sponsor list refer to main blog here.
Sponsor

of

this

competition is: Kark-Jocke

~ I wish you good luck and may the best win ~