Gabe Newell and Erik Johnson from Valve visited my workplace in New Zealand during their recent trip to Australia. They were visiting with my boss. I managed to get a photo with Gabe during their tour of the facility. Both Gabe and Erik were super nice, and really chill.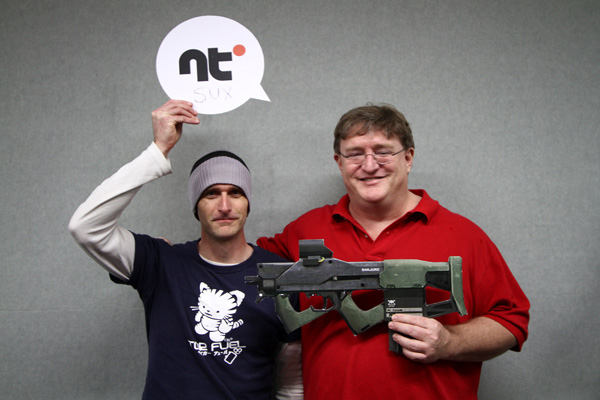 Here's some pics of the speech bubble I made, and the cardboard Jitte (actually a print mounted to foamcore and then cut from the outline).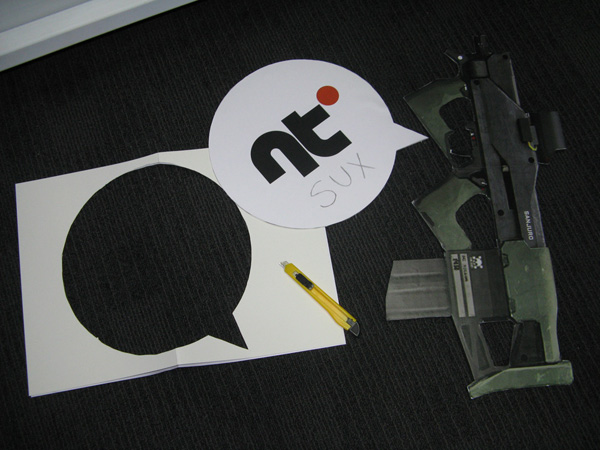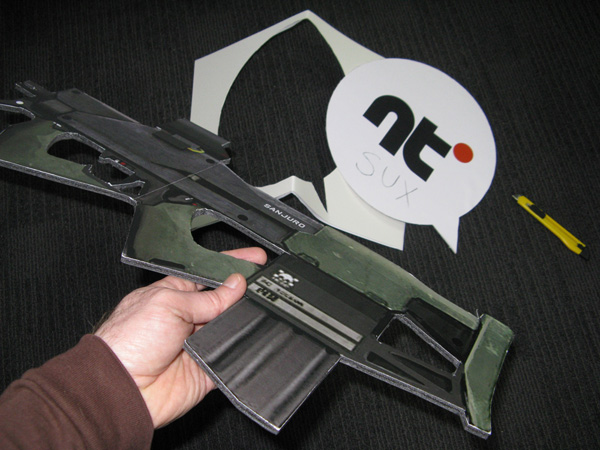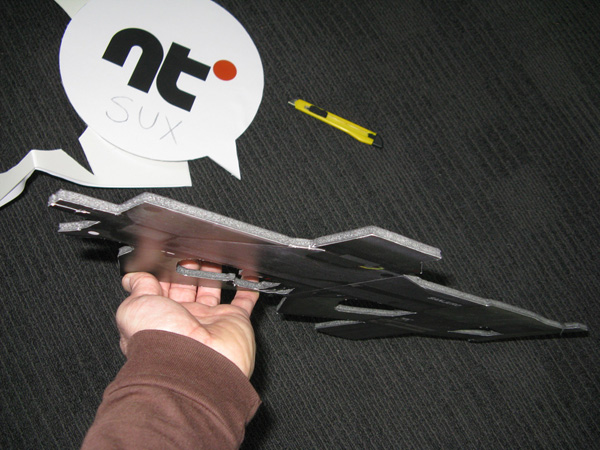 The whole photo op was like a few seconds of chit chat and then a quick picture, so not much to report, but I did give them each a NEOTOKYO OST. So hopefully they listened to that while on their flight back to the states, and didn't just chuck it in the nearest trash bin.
:)