Greetings, Defenders
---
Earlier this week, we posted an article which briefly covered the maps for Amber 2.0, as well as went into some detail about current testing and the eventual release of the next version. There have been some minor changes which will be covered in today's article, but our main focus with this article is expanding the community and talking about Amber 2.0's release!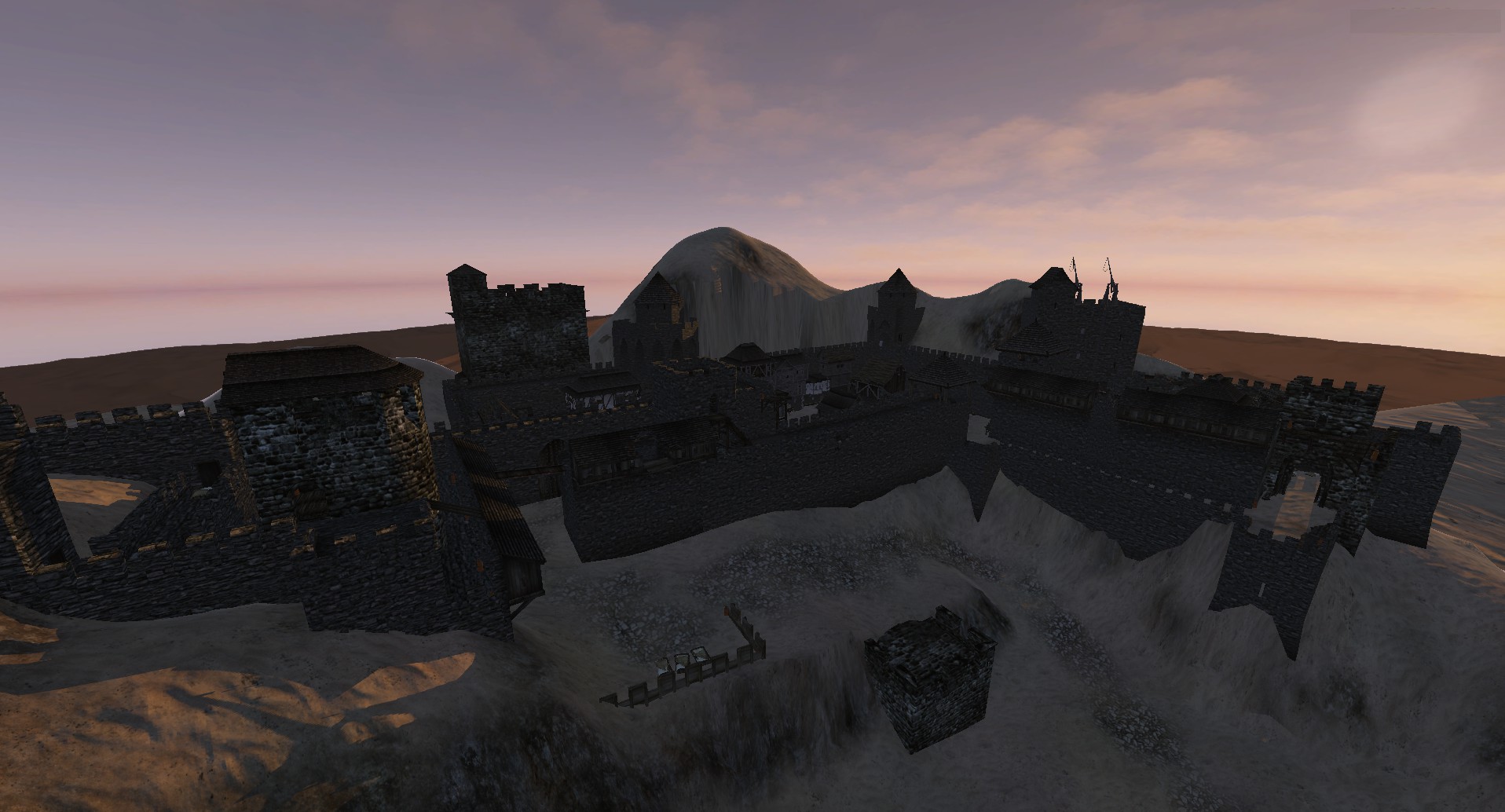 Official Discord Server
One thing which has been lacking in Full Invasion 2 is a consistent way to interact with developers and other members of our community. Of course you can do this through existing channels, but there are a lot of players who do not follow our ModDB or Steam Group, both of which are built for different functions. For the majority of players who are not involved already, they have no way of doing so outside of their interactions during the game. So, to accommodate players and help grow the community further, we have launched an entire Discord server to service Full Invasion 2 and its players.
For everyone who doesn't know, Discord is a service which allows players to interact with each other through text or voice chatting. It is a great way to be involved and make friends, plus it can be used on your PC, laptop, and even your mobile device. There are chat channels for discussion while on servers, to ask developers questions, report bugs, give your suggestions, or just talk about random stuff with people.
Not only can you use Discord to find games or chat while you're on a server, but you can hop onto the #off-topic channel and discuss things which aren't related to Full Invasion 2 — Games, TV shows, current events, or anything else you would like. The idea is not only to provide services for players while they're in the game, but the potential for an entire community..
The specific channels and roles are still being revised, but the server is ready for use by the public right now! All you have to do to join the server is follow [this link], or click the button below.

New ModDB Theme
If you've regularly checked out our ModDB since Amber's release, you will have probably noticed the theme has slowly started breaking as new features are added and stuff is changed with the site. We're currently in the process of redesigning our CSS leading to the full release of Amber 2.0, adding shiny new buttons and making it much easier to find our other online communities.
Remember, you can always stay updated on new articles and community events by becoming a member on our Steam Group. If you play a lot of games, the on-screen notifications for events can be nice!
Amber 2.0 Testing & Release
Testing for Amber 2.0 will begin next week on the Official EU Server. Sessions will last a few hours each day, during which the server will be unavailable to the public. Testing will be organized through our Discord; and normal players will have the chance to help out too! If you're interested, be sure to get active on DIscord. At the start of testing sessions, we'll pull in additional players to help if we're short some people.
We have progressed in development to the point where we are nearly ready for release. Once map testing is concluded, we will be able to fully release Amber 2.0 on ModDB. We estimate the release date to be mid-November, but will be able to give a definitive date as we progress through testing.
As a final piece of news, we have plans to make Full Invasion: Osiris available through the Steam Workshop as well as here on ModDB. While this will not make a difference to players who download mods manually, it will allow Full Invasion 2 to be more accessible by a larger part of the community, meaning more players across the board.