This is the official page for our game Chronosaur, made by Groovy Video Games.
Chronosaur is a Metroidvania style game mixed with elements of time travel. You play as the Chronosaur, and you go on a journey through time to save your mate from the clutches of a mad scientist. Who's using the time-travel properties of the Chronosaur's mate to take over the world.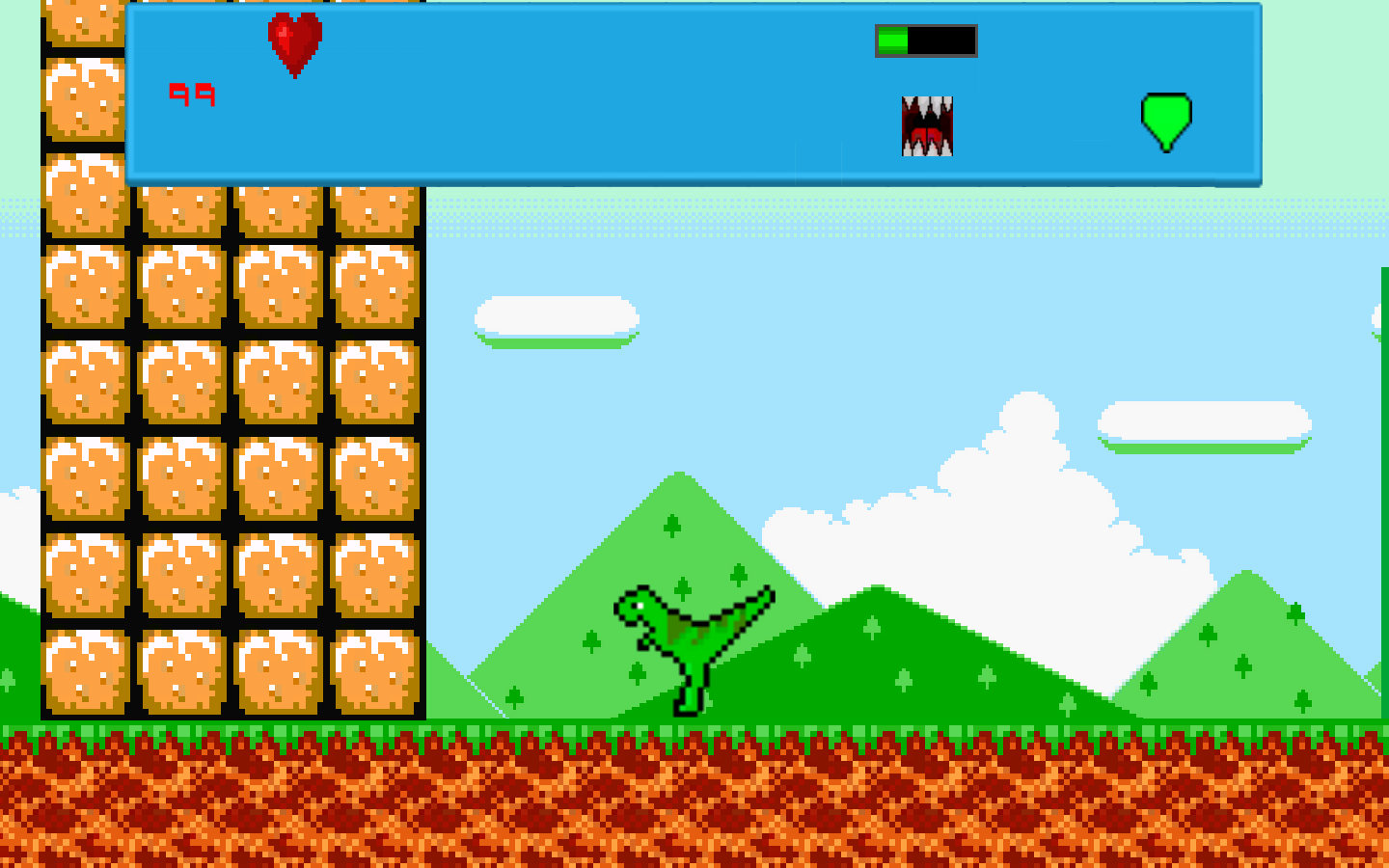 You explore a huge world with destructive enviroments.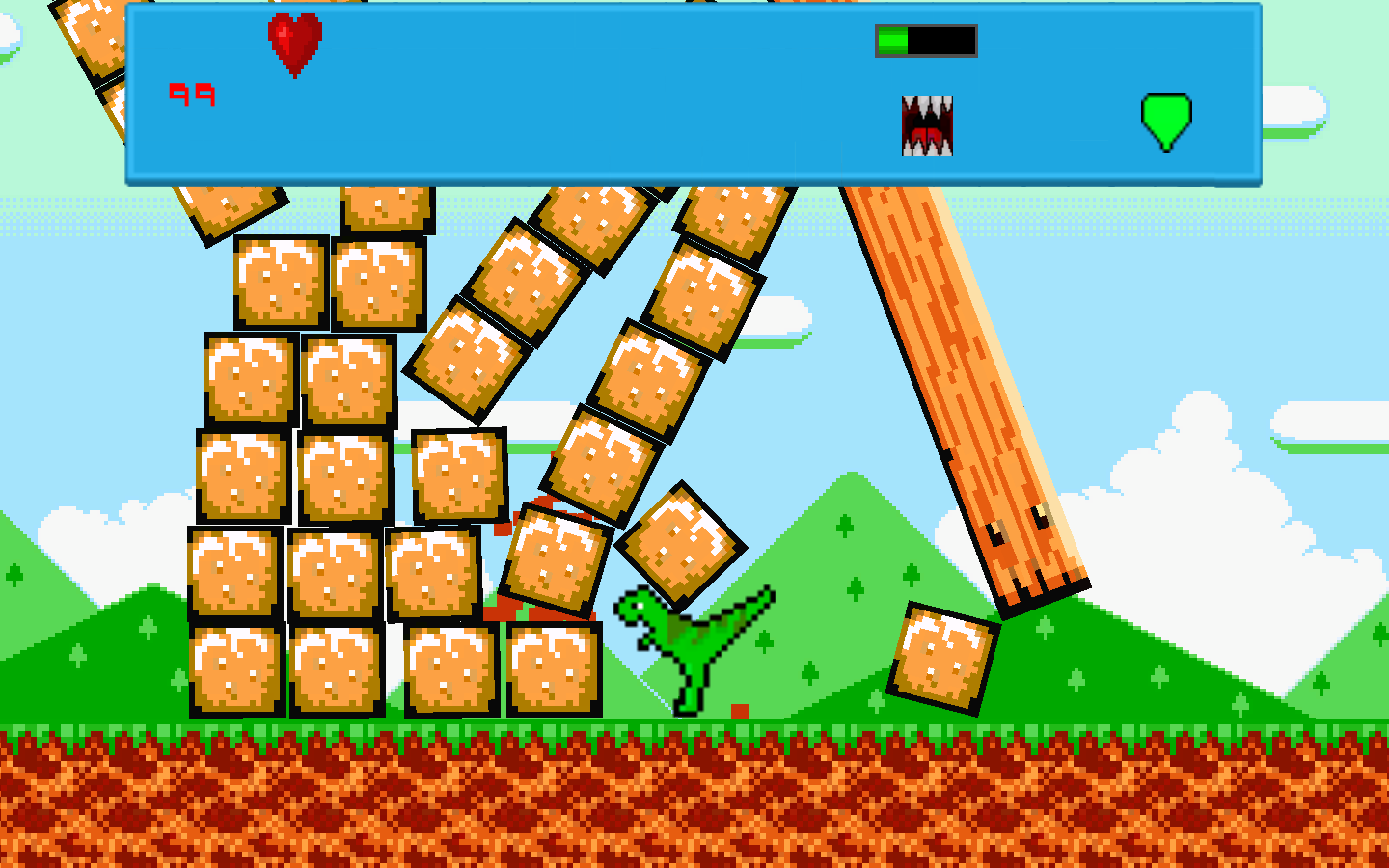 most objects in the world has their own physics. And can be grabbed and carried by Chronosaur.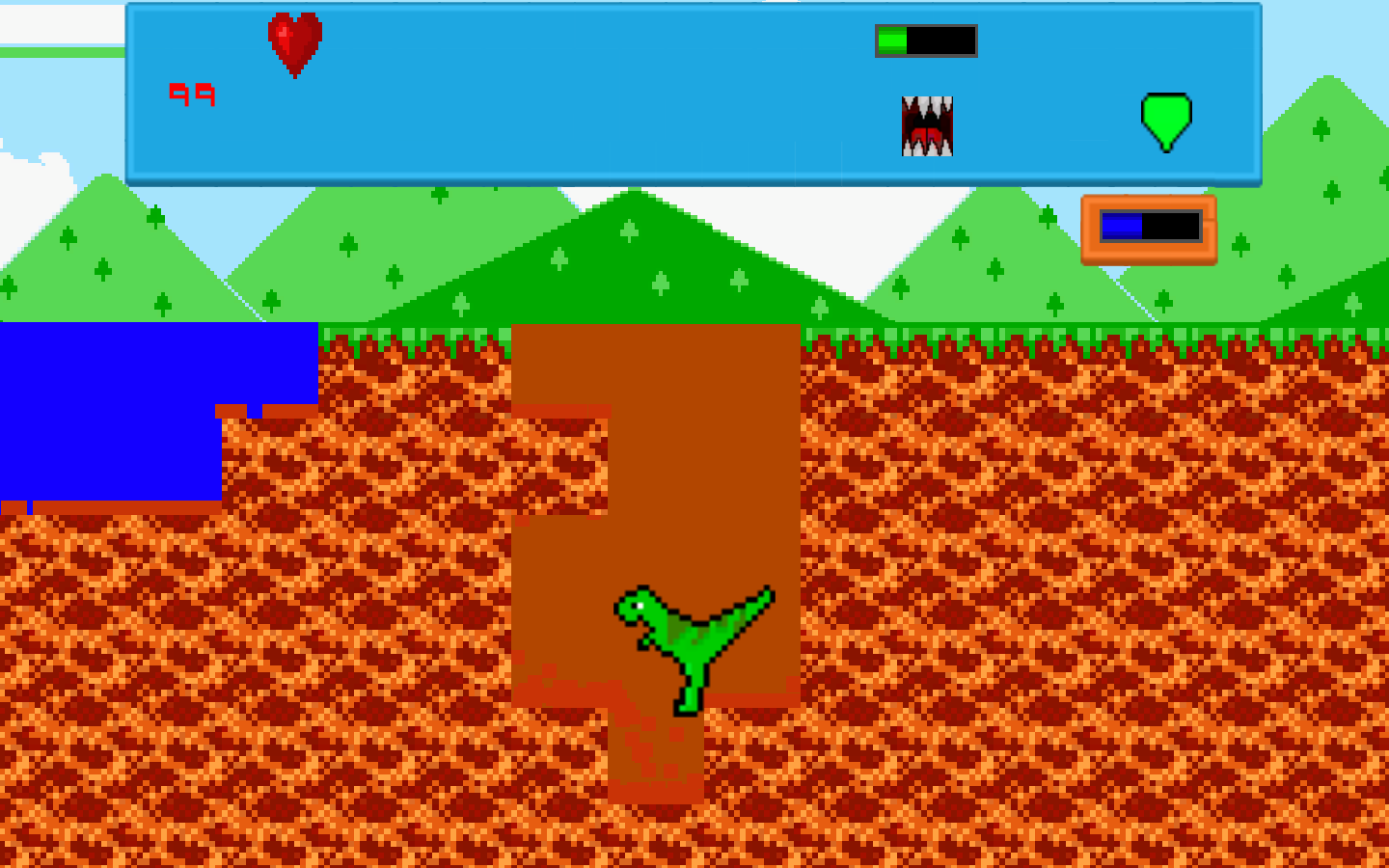 The Ground is destructible with your bite and ground pound attacks.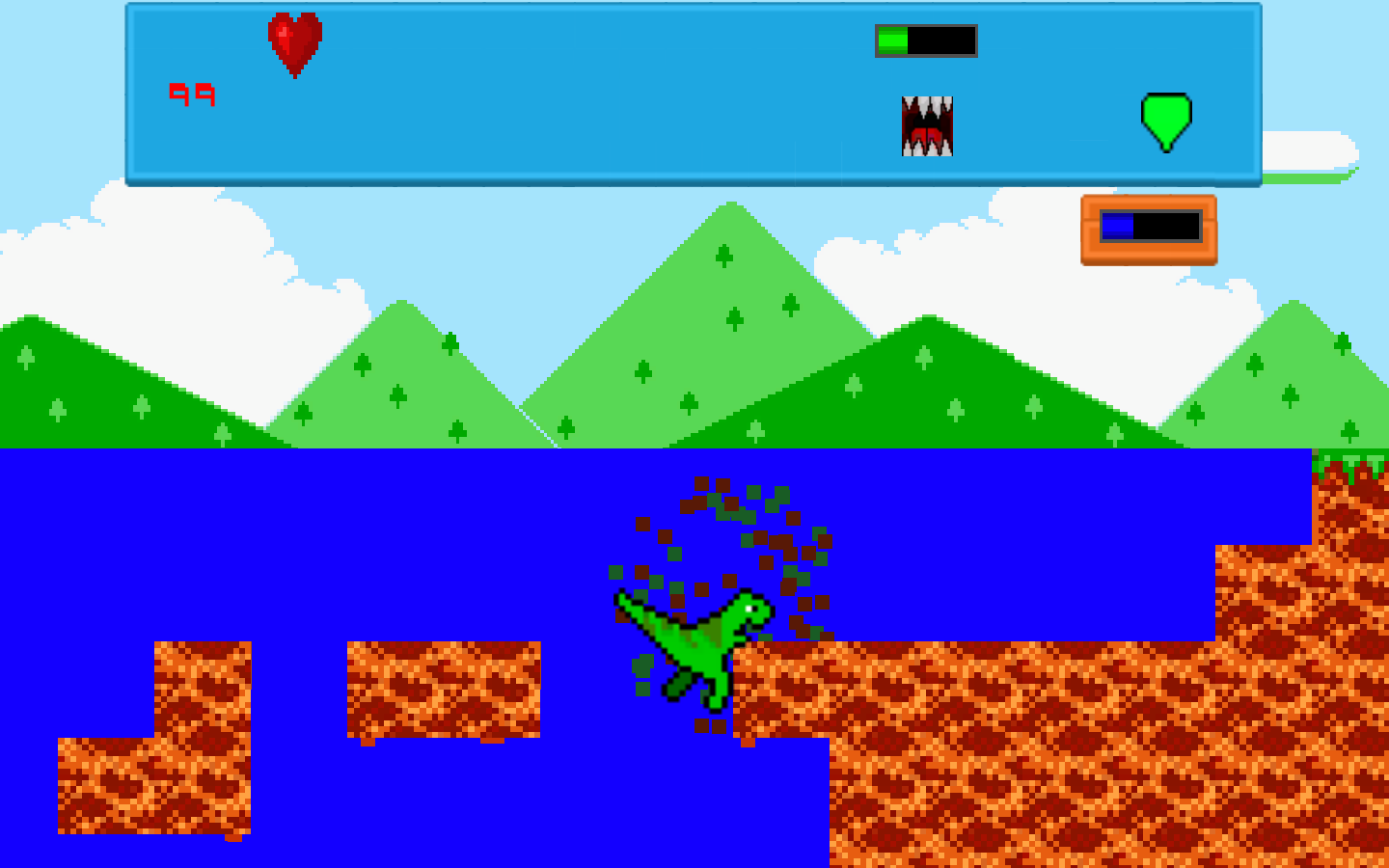 Chronosaur can swim in water as long as he has oxygen. (Represented with the blue meter.)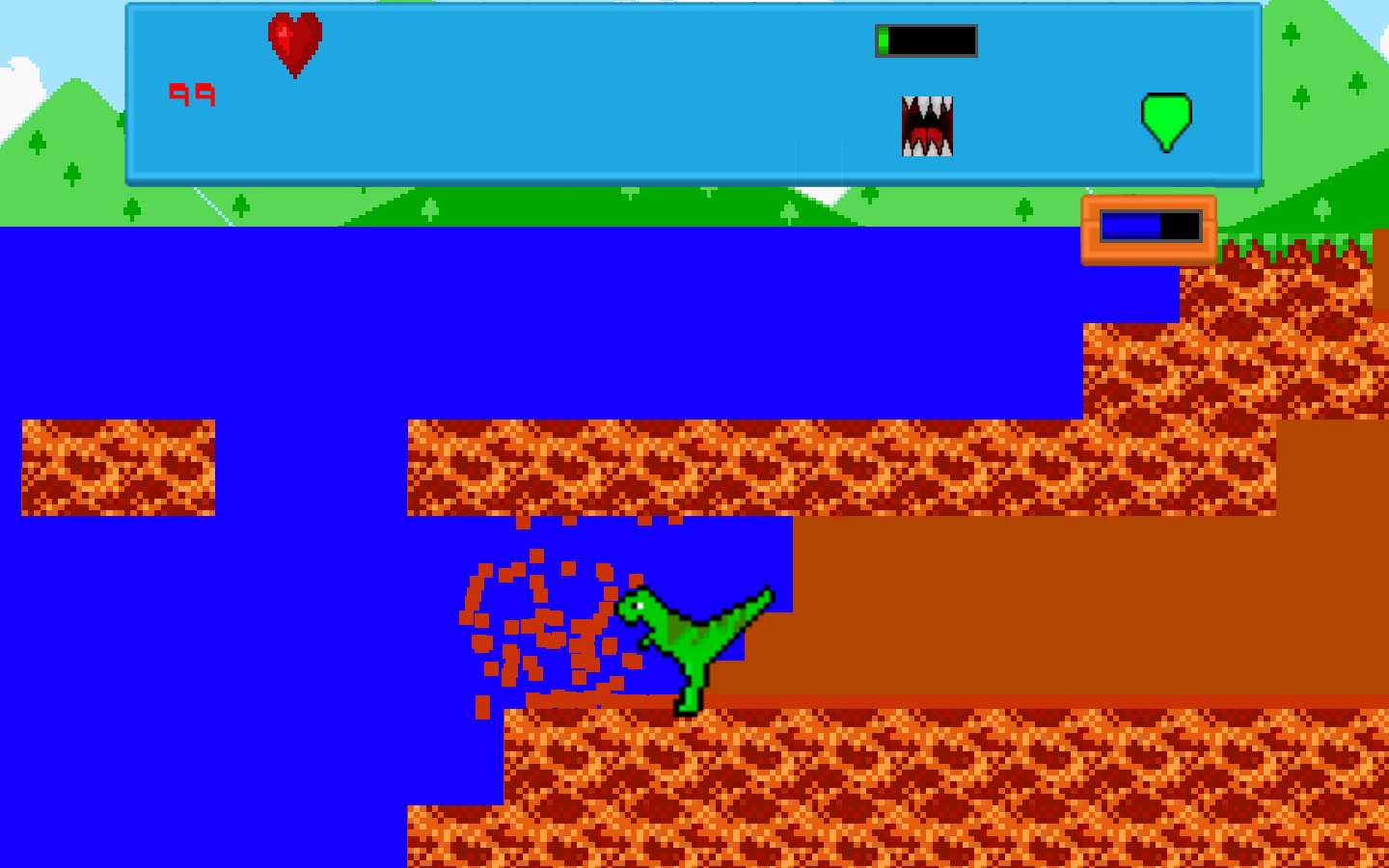 Destroy enough of the ground, and the water will spill out into open areas.


I plan to make videos demonstrating the gameplay in better detail. Along with plenty of other updates on the game.


Check out my other work on Newgrounds, Google Play and youtube.
more news soon to come!