May 31st, Project Brazil celebrated 2 years of being live on the internet. Like last month, storyline progress as been made that isn't directly visual, like scripts and quest design from RickerHK and Seddon, or dialogue editing from NoNoodles, Mark, and I, which we can't exactly show you without spoilers. But we also have a ton of 3D art from Tau34RUS, Dragbody, Camboy, and myself.
Camboy & Gabi have helped us create more character refinement to our Companions and Heroes. Take a look at these outstanding works of art, which you can also view on our fan-maintained wikia admined by Benedikt!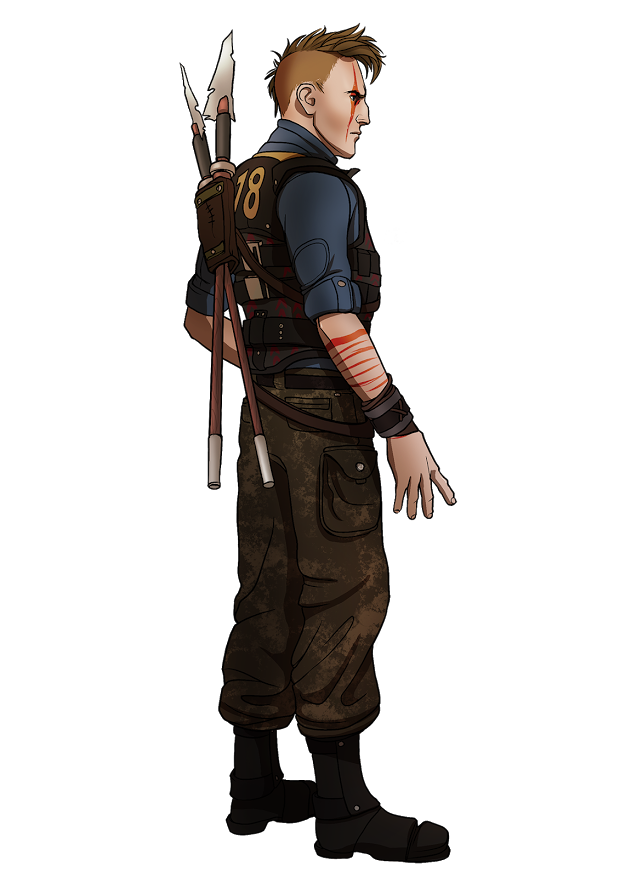 Companion - Ben Kurtz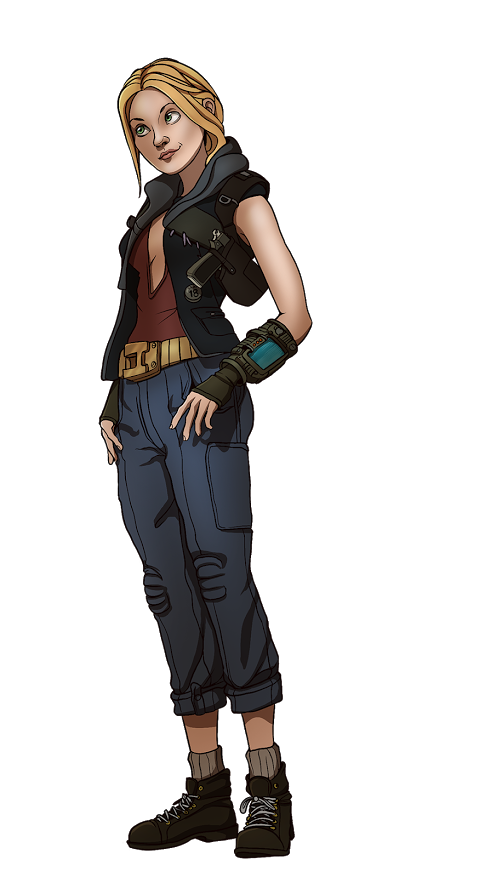 Companion - Jen Hale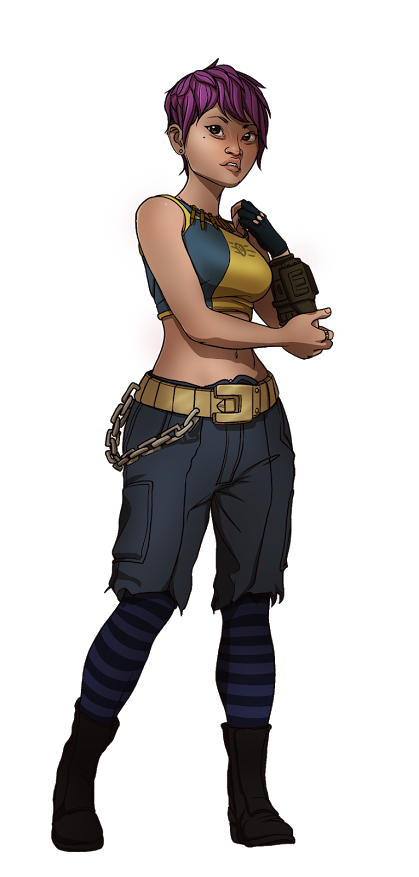 Companion - Kira Mann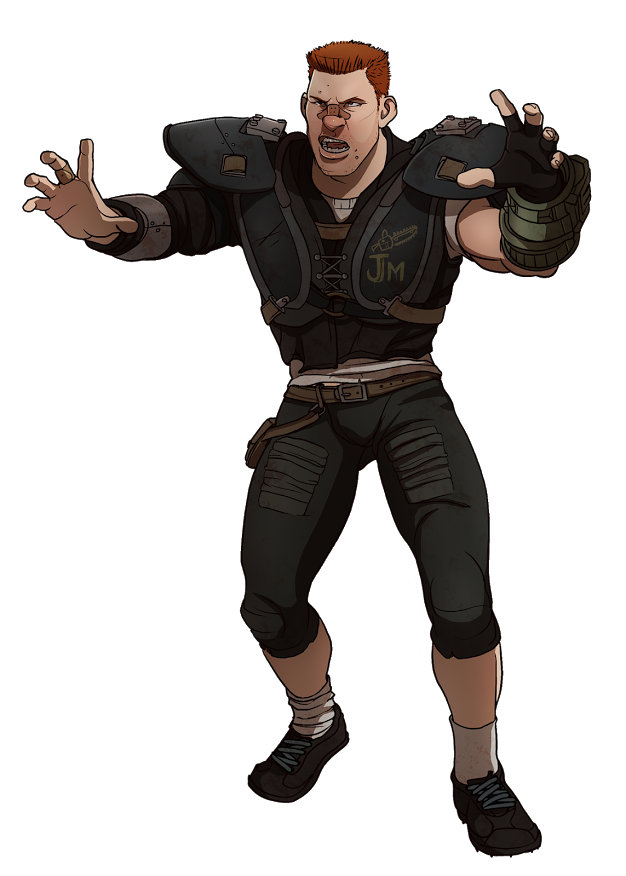 Companion - Johnny Matheson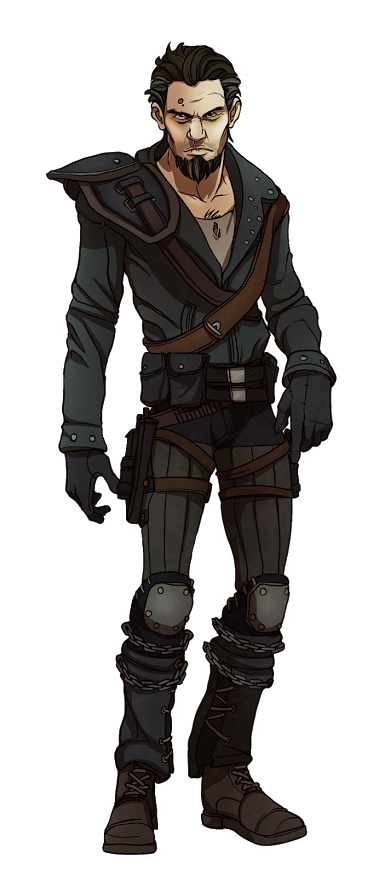 Raider Warlord - Juan Marxson Elsdragon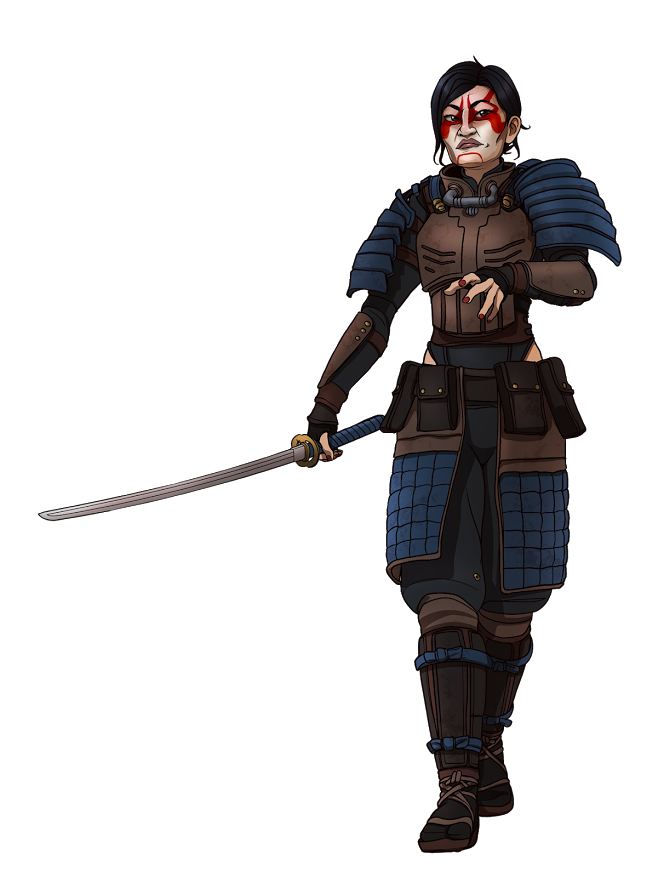 Shi Warlord - Kieva Nanjima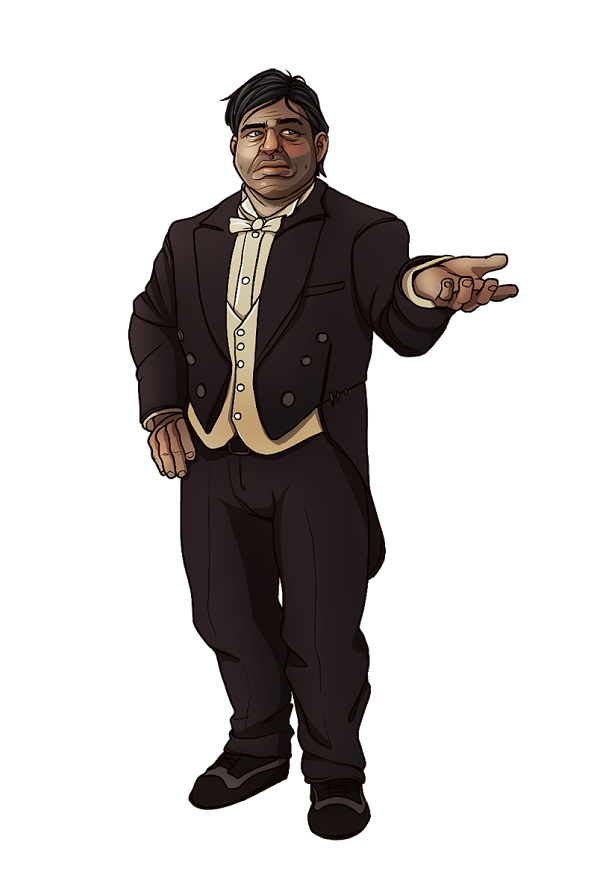 Bishop Family Mob Don and NCR Senator - Paul DuVille
All of these cool characters will be fully fleshed out NPCs in F: PB's lore friendly storyline. Their amours, faces, and weapons shown here are all going to be available in game as well.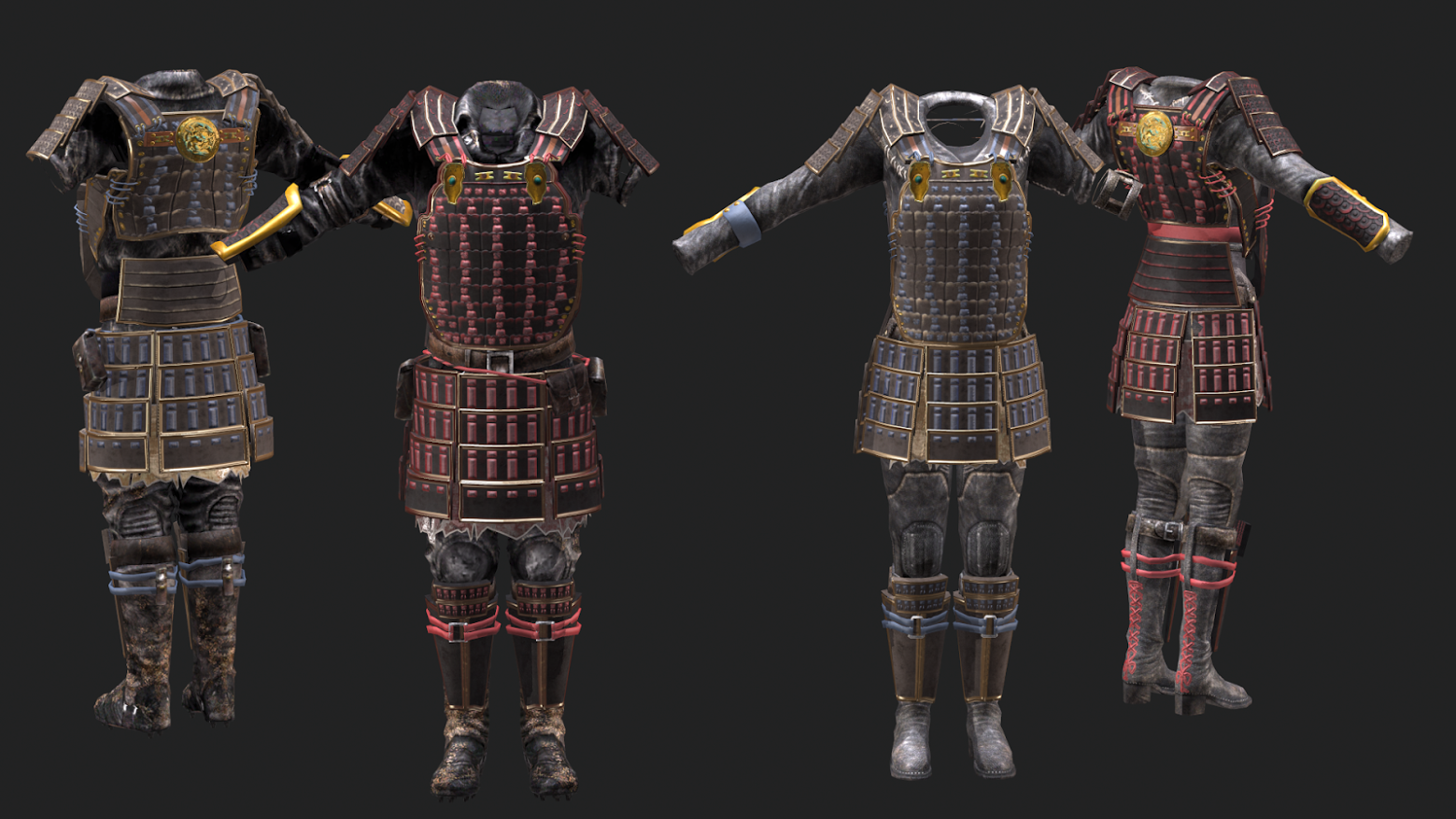 Elite Shi Armours
Elite Shi Katanas (also comes in rusty flavour, and sexy new Batman Black!)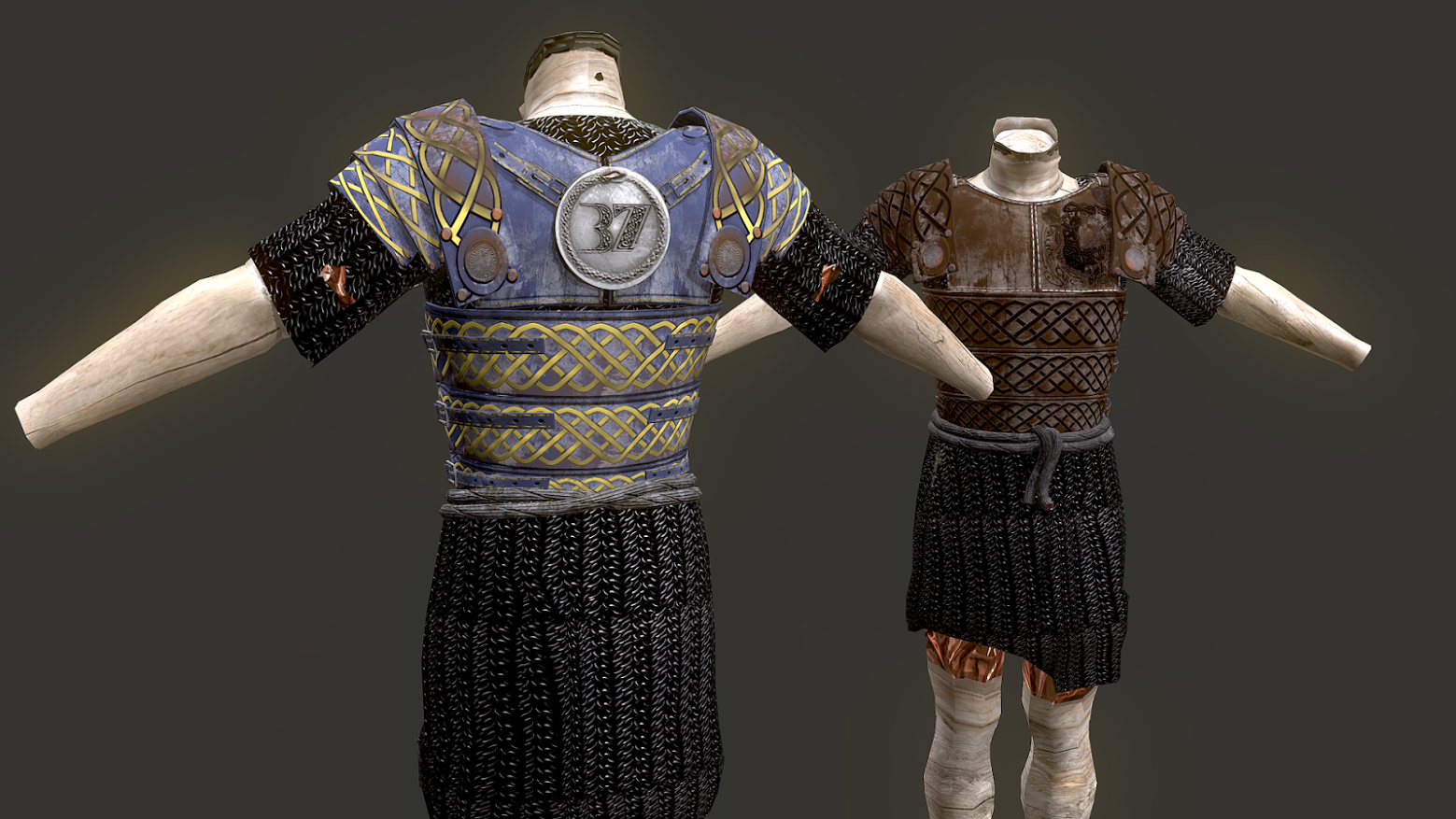 Elite Vault Viking Armour, for all your Society of Wasteland Anachronism Needs.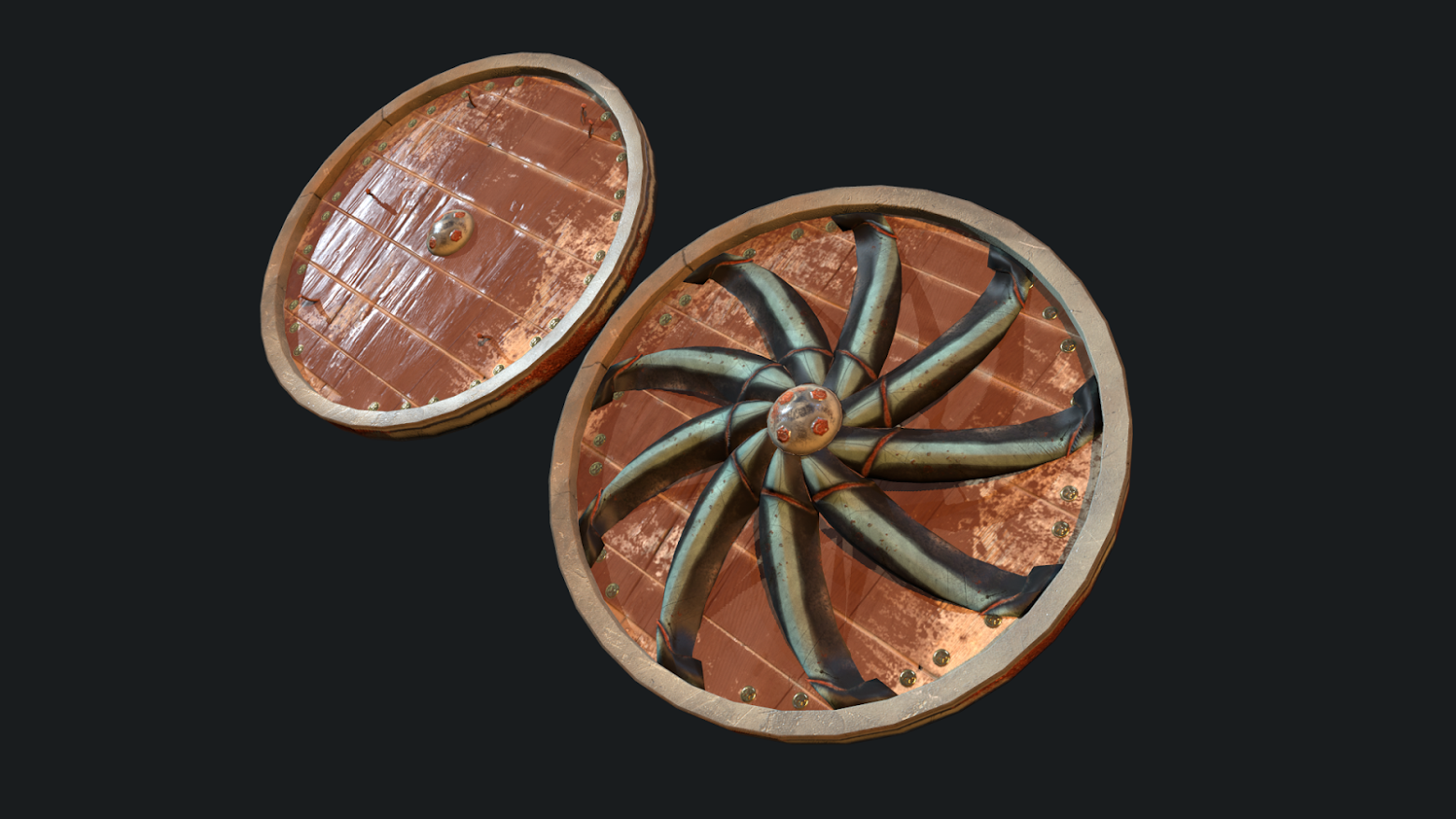 Vault Viking Shields (also comes with My Axe!)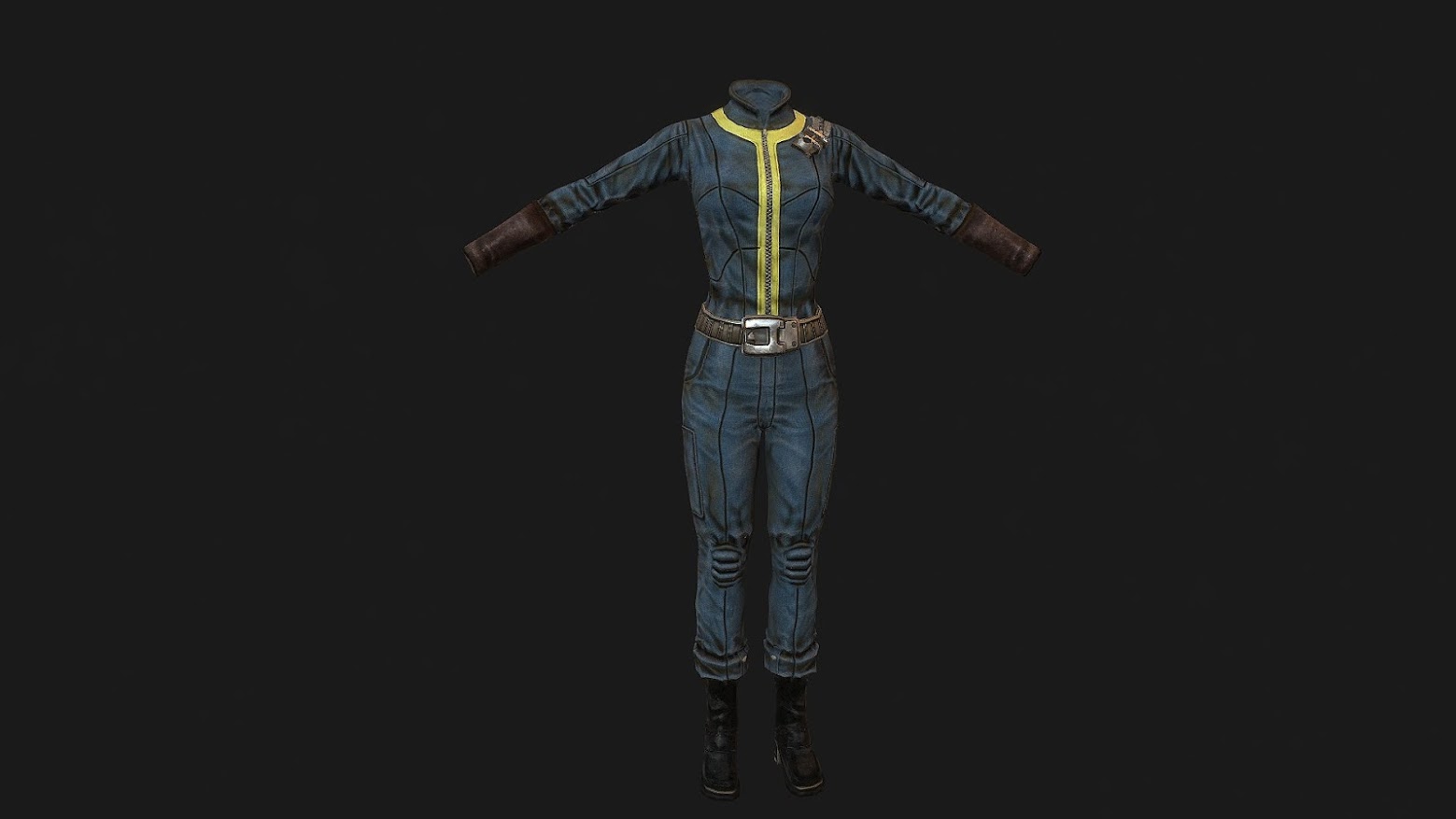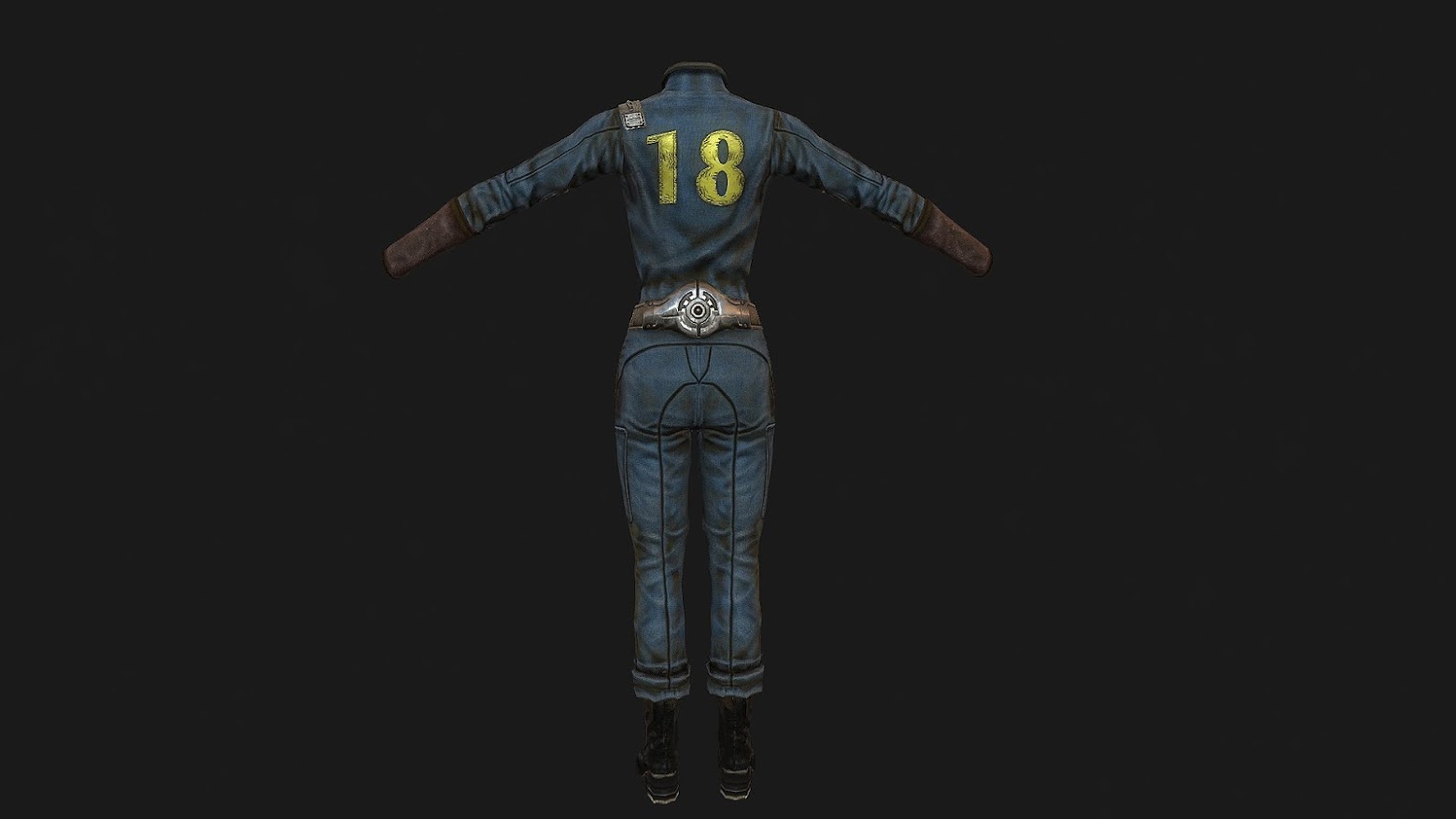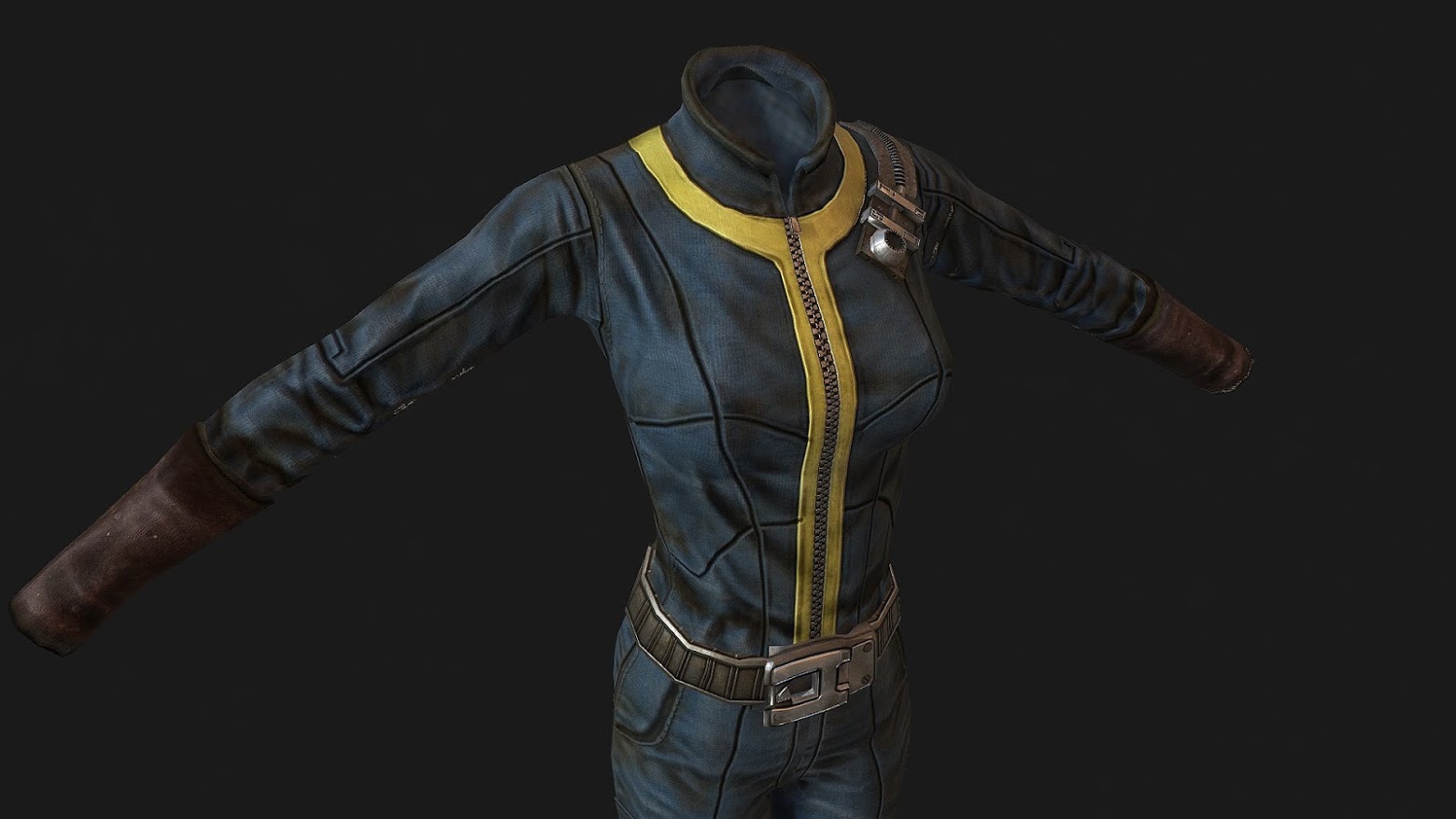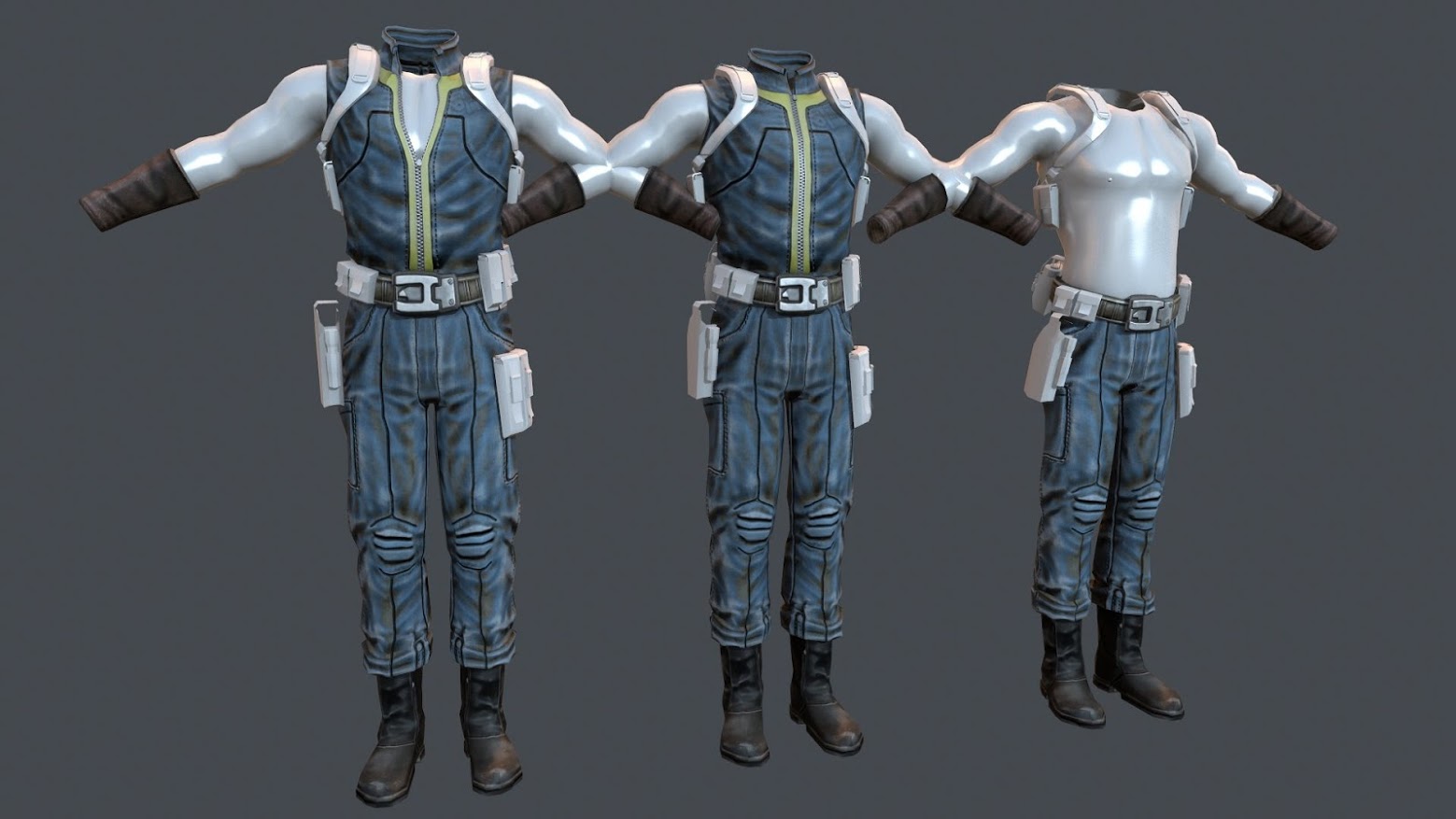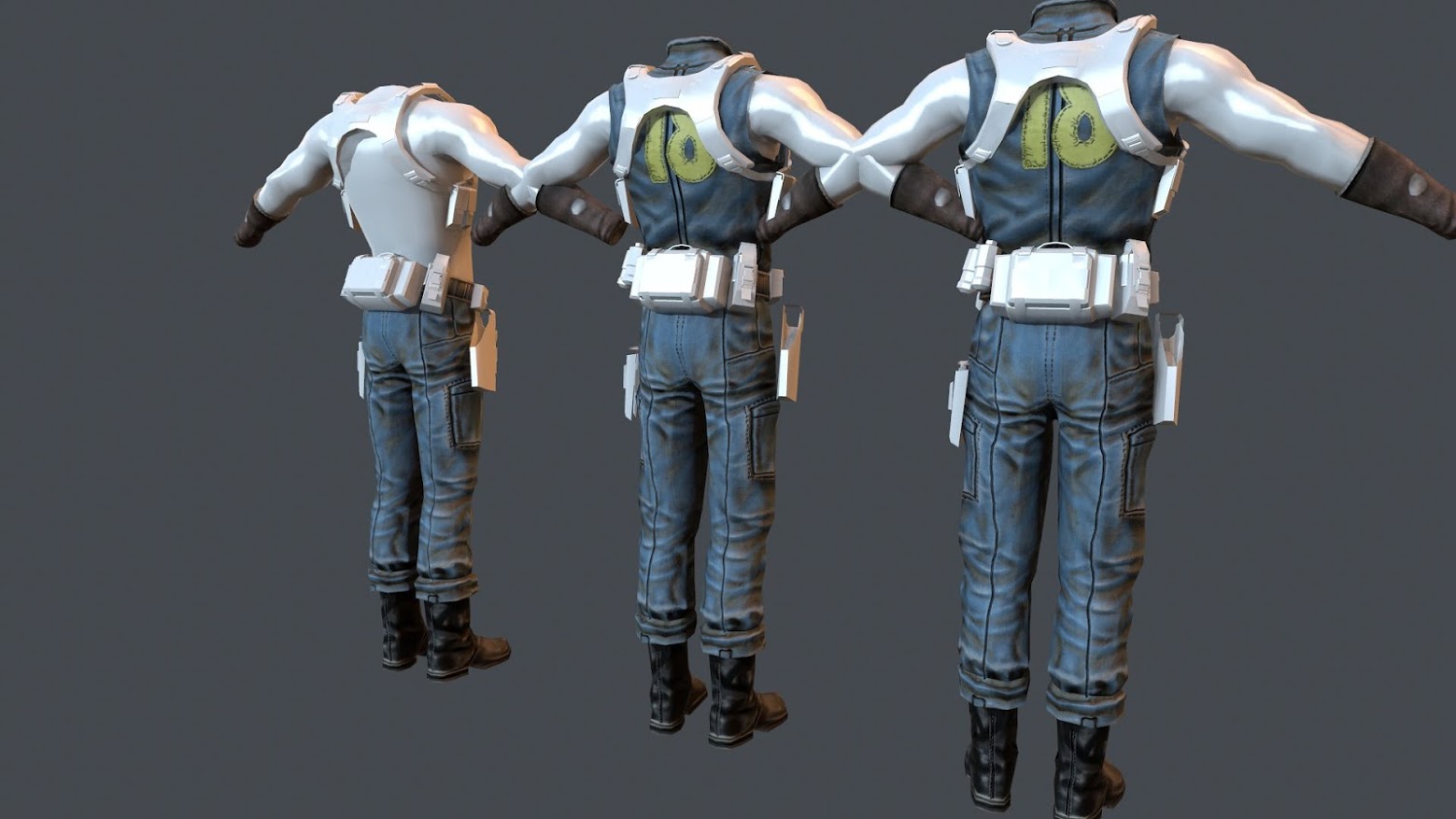 Awww, dem new Vault Suits from Vlad Essev without dat saggy 2009 ass!
There's actually a lot more than this, but this news post is long enough! XD
If you're saying to yourself - damn! These look like they'd be at home on Fallout 4! Well, you'd be right. :p All of these are designed with a modular system in mind and created with PBR textures (saved as last-gen DDS files for GECK,) meaning when we get our hands on the F4GECK, we can rapidly implement these according to the same dynamic system you can watch here in this E3 footage. Because I am a modular fanatic. I might keep an arcane sacrificial alter to Joel Burgess.
If you still think PBR is something your mom gives you on Rye, let me show you: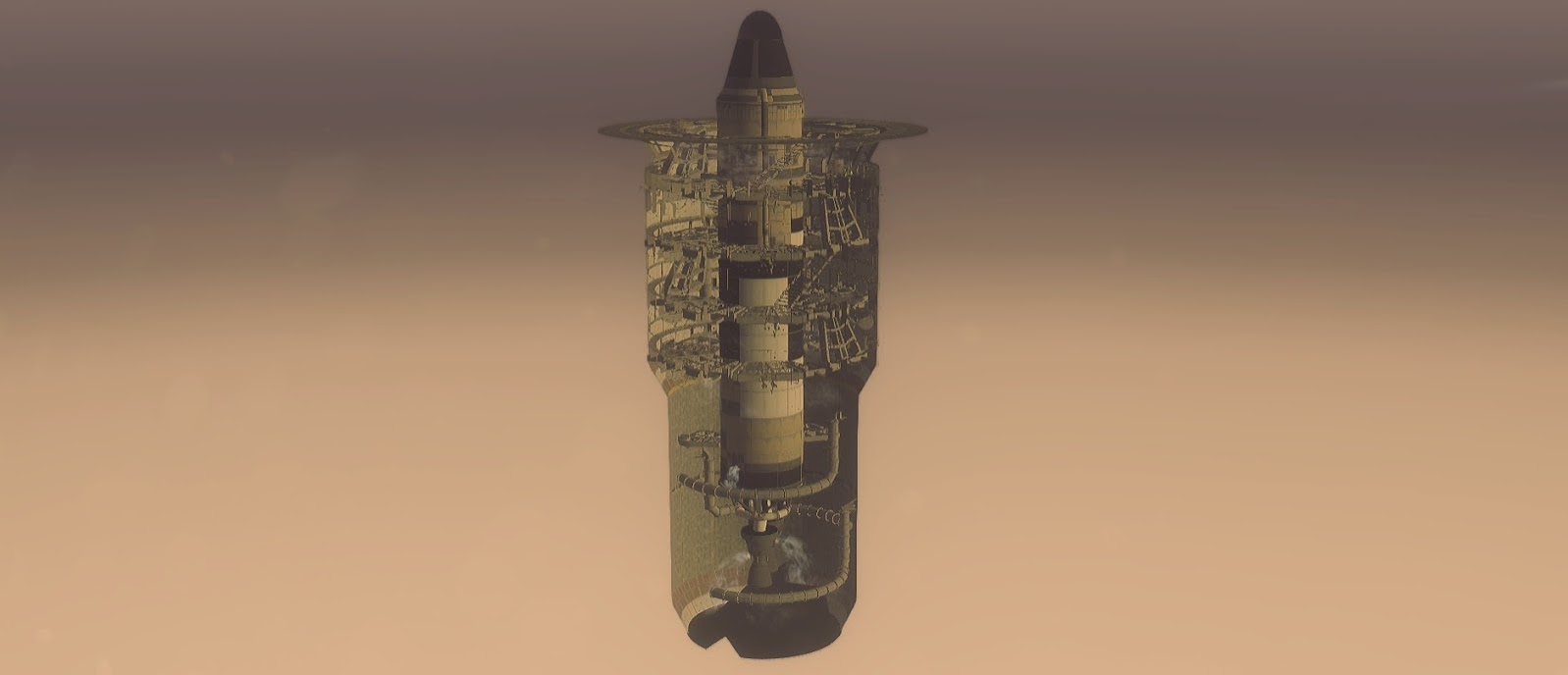 The Geck, Last Gen Rendering.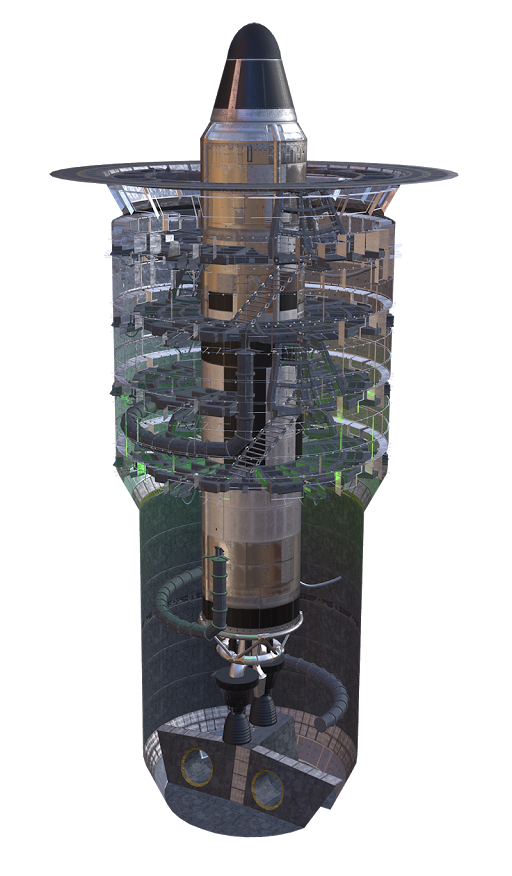 Marmoset 2, Physically Based Rendering.
Physically Based Rendering is a scene lighting method that attempts to accurately replicate real world reflectance values. The difference is night and day, and according to Fallout 4's E3 coverage, I'm fully trained in all the tools they used to make the art assets for F4 - in fact, I've been using them to make FPB's new levels & art, saving a copy as PBR (you know, just in case F4 ever came out) and a copy for the GECK.
As you can imagine this is taking a long time to implement and create. With Fallout 4 now announced for November 11th, 2015, we are on the fast track to finishing this Mega Mod, and we're committed to doing it for New Vegas. 4 years of work has locked us into this groove. We'll always be a New Vegas game. There's no hope of porting it over, and doing another 4 years on the mod would kill us.
We're aiming to release before Fallout 4; but, we reserve the right to miss that date, if, we decide that it's not ready to leave the nest. We don't release broke shit.
Nathan contacted me on Facebook for an off the cuff interview last week. In it I laid out our general plans for attacking Part 2 Development.
Each month from now to October, we will be finishing a quest with RickerHK, Seddon, and Richard. Our friend NoNoodles is going to be coming in to assist us with filling in the empty wasteland with minor NPCs, and I'm begging Jokerine from Boom to the Moon and Black Mesa to drop by the help us decorate some of our still very vanilla looking ghost towns. I mean, they're supposed to be abandoned ghost towns in raider country. :p But still, they need some decoration besides Raiders. Jokerine is the best modder to help with that.
For the curious, this is our Main Quest Timeline that shows how time passes during the two main quest threads. It also shows our remaining quests to implement.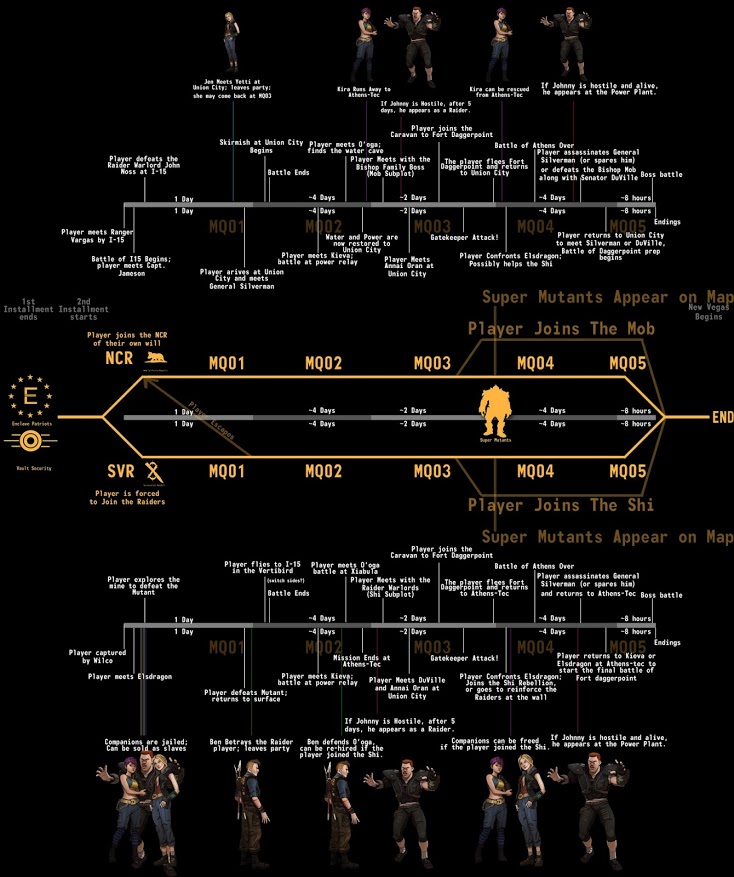 Where we are in this timeline is a bit of a scatter shot. There is a ton more to this chart than how simple I made it look. Off to the left is the knot of A Night in Pinehaven (the legendary quest that has stumped so many of you when it was still a Work in Progress placeholder in the 131 wasteland.) ANIP is now done, and Lost Roads, which you can see here as the stick leading into the first branch, is now done as of this week.
NCRMQ01, and SVRMQ01, are both around 65%. NCRMQ02 has some work put in, so I'll measure that at 10%.
With the new armours done, and the new wasteland elements going in from me, we are at ~85% complete in the new visual art category. Story wise? 35%.
Voice acting is going to be Hell Month. :p starting October 11th, we have our first voice actor returning to join us, flying in from Spain just for us. We have an 5 1/2 hour recording session booked at the studio. Each companion has 4 hours of voiced dialogue. 4 of our Main Quest heroes: Silverman, Elsdragon, DuVille, and Kieva, have 10 hours booked to record.

Needless to say, all of this dialogue is being recorded live, in person. I only plan on using 2 actors from the internet, recording remotely without direction. (You don't have to send in your resume or beg me to voice act. :p I've got it covered. I'm doing it all local.)
That's a long haul in 5 months time, but with our volunteers newly invigorated, we're seeing much better progress. Still a lot slower than I'd like, but we all have day jobs. >_ < The curse of indie and mod development. I can't wait until one day we can do this full time as our real, only job. Making an income, meeting deadlines, finding investors all that ball busting labour dedicated to one goal.
Next Month, I plan on having a new video to show you with these new 3D assets full implemented, and some of our first batch of new voice acting. We might even do another interview if asked.
You can read about our progress on the Design Documents Found Here. In the mean time, you can keep track of us on ModDB, Fallout Nexus, or Facebook. We've got a thriving online community centred around each one.
Cheers
Brandan Lee
Project Leader