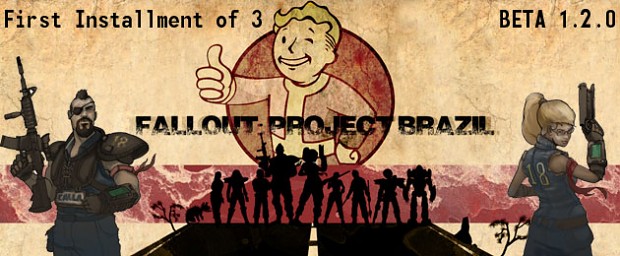 Fallout: Project Brazil BETA 2 is under development by Rick, Freddie, and I, but before we launch into the scripting and story briefs of the 2nd Installment, we'll talk about the updates we have coming for BETA 1 patch 1.3.0.
Anybody that follows us knows that I (Brandan Lee - Thaiauxn) am a Nerd. Most people assume that because my day job is making movies and video games as a camera operator and visual effects producer. But my nerdiness really strikes true with my hobby: Physics!
Marco Heijndijk from Nevada Skies URWLified is dropping by F:PB to update our textures and landscapes with custom high-res textures, and giving our weather an overhaul. Since we've been working on this cool problem along email chains, I decided it was best to open the discussion to the public in a News Post.
Get ready, we get very Science Guy up in this bitch.
In the weather department, we've been having an ongoing discussion as to how we're going to optimize our climates and achieve the signature look of our game's environments and skydome textures. Living in the Southwestern United States, we get amazing sunsets, and that prompted me to learn all about how light from the sun is affected by the gasses in our atmosphere as a kid.
It turns out that as light passes through the lower half of our skyline, dust particles and carbon emissions in the lower atmosphere filter out the blue/green side of the spectrum, leaving only red-orange to reach our eyes.
This is called Rayleigh Scattering, and is a thing we camera operators need to understand in order to apply filters to our lenses when trying to keep a scene lit towards the end of the day on set. That filter tool set is translated directly into our work here on the digital frontier with shaders and screen overlays, which are used to control how light and depth of field effect models and textures shown on screen.
The extreme dust of our dry climate causes sunsets like ours here in Tucson, Arizona, which look like the sky is absolutely on fire every evening and morning: Google Search.
This dust is coming from a region of terrain that starts in California just west of Palm Springs, not 20 miles south of where Fallout: Project Brazil is set in San Bernardino, and extends all the way out to West Texas.


If you look at this map, you can see that California, or rather, the entire United States, is suffering from Global Yuma-fication. The entire planet now looks like Palm Springs. Essentially the topsoil has been stripped of any green vegetation and was left a barren wasteland. Like Arizona! Also, much like what happened to Midwestern farm land during the Dust Bowl.
After a Thermonuclear War, dust and sand would likely be blown into the atmosphere and last for ages, which is an effect well documented in every MAD document ever declassified. (Clinical Pathologist and Physician Steven Starr, funny enough, is the inspiration for the F: PB's player name "Starr.") This dust would settle within a few months, however, after an intense period of rainfall and darkness. We assume this was described in Fallout 1's intro video.
Since we went along with the vision of Fallout as being a wasteland where "the oceans boiled, mountains crumbled," it's safe to assume that the deserts south of the Mojave and Cajun Pass became sand dunes, and over 180 years have only gotten worse. That means that everything East of LA and Indio would be a sea of sand and shifting dust for hundreds of miles towards the Arizona foothills of the Rocky Mountains. That vision is much easier to model, texture, and level design, and allowed for a story where the NCR has a hard time reaching this zone of conflict with the Survivalist Raiders.
That "endless sand dune" vision of what lays beyond the boarders of our world map affected how I designed our game's environments. As you head south along I-15, you'll encounter a region of sand dunes encroaching north out of the mountain pass out of San Bernardino. North of that line, the scrub land and creosote flats extend until you hit the Mojave to the north up towards Hesperia and Barstow. You can see that represented on this screenshot facing West from the San Berdoo mountains, with the I-15 bridge to the left.
So now that we know how our worldspace is comprised from a lore perspective, and we have our environments modeled and textured, how does that lore effect Post Processing Effects, like SMAA, and the various Shaders used to create our daytime weather and climate regions? Well, we go back up to the discussion of how dust effects light passing through the atmosphere.
This is a shot from the far north of our map looking south, near the Playa where we have a Power Relay during the main quest. These are without Post Processing Effects like the ENB mods that have been released for New Vegas. Marco will be releasing his own ENB version of his Nevada Skies URWLified to go with these edits. This is just good old fashioned Vanilla New Vegas, with Marco's weather applied to our worldspace at four times of day.
These are all Image Space modifiers, rather than shader effects. Image Space Modifiers are new to the Creation Kit, part of Obsidian Entertainment's modifications to the GECK for New Vegas.
You can see in this image the dust layer that is ever present on our skyline. This is a more accurate view of a post-apocalyptic horizon than that of Bethesda's Fallout 3, which is widely maligned by the mod community and eliminated by mods like Fellout. That blue-green haze would be a product of Methane mixing with Nitrogen, similar to the atmosphere of Neptune or Uranus, but not post-nuclear America. That would in fact be a Red sky, caused by Carbon-Silicates, carbon dioxide, and carbon monoxide. Like the skyline of Los Angeles after a wildfire.
If you just imagine that that never ends, you get what the skies of Fallout: Project Brazil will look like at the release of BETA 2.
We'll keep you updated here as we keep pushing towards a release date. You can read about our progress on the Design Documents Found Here.
In the mean time, you can keep track of us here on ModDB, Fallout Nexus, or Facebook. We've got a thriving online community centered around each one.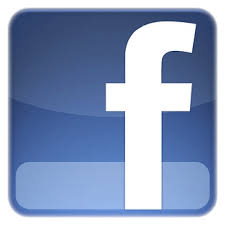 and
New Vegas Nexus
Brandan Lee
Project Leader