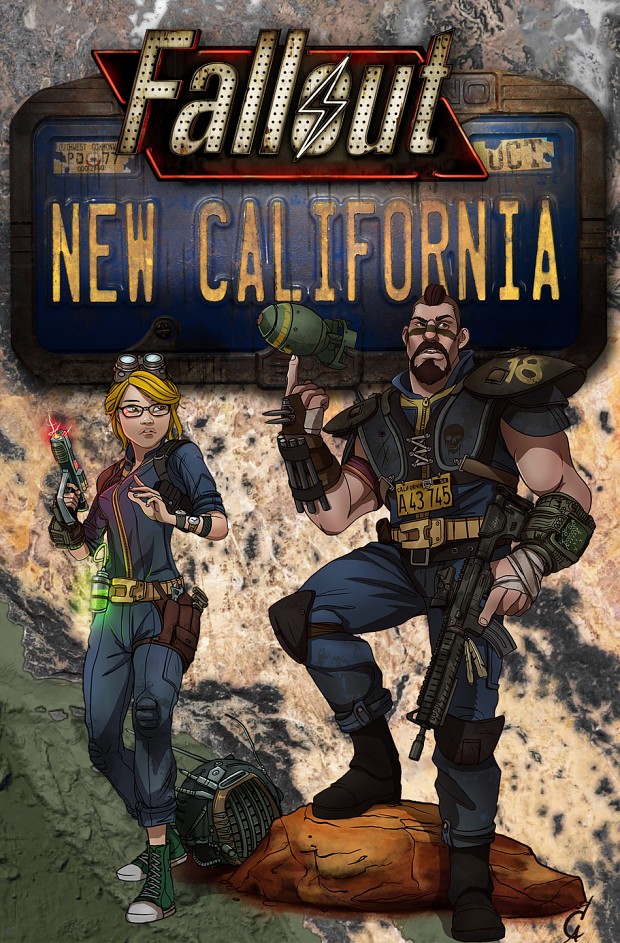 Another month, another update!
September went pretty well! Most of the month has been spent more on fixing bugs and audio issues, and coding the main quest, rather than creative art issues so there will be less pretty new pictures and videos this time around.
Also because the in-game ending videos I'm making are super spoilers now, and I wouldn't want to show them, but they will likely take at least a month or more to make. So that means between now and November i will probably go a bit dark, maybe only posting a few images of non-spoiler end game assets. Since we are now developing largely at the end of the mod it gets hard to show fun images. :D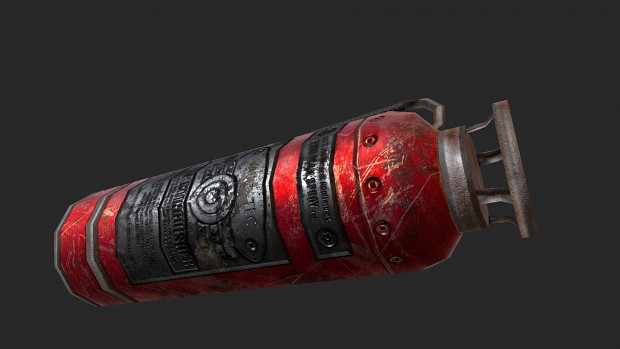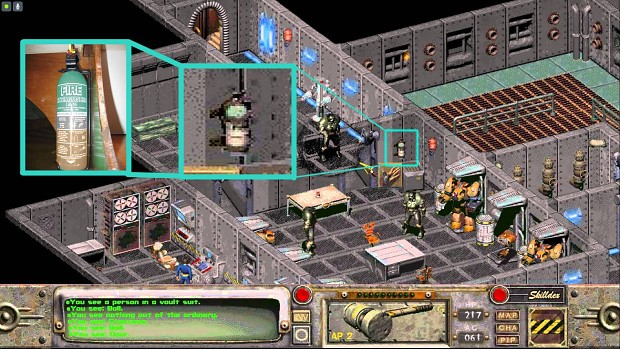 A funny conversation about how the lore evolves began on Discord and Facebook when I posted this image of a re-textured Vault Fire Extinguisher.
It turns out the original Fallout 1 and 2 Vault Fire Extinguisher was turquoise, based on a 1980s look.
Fallout 3 and New Vegas had Fire Extinguishers that are Copper, based on the 1950s vibe.
Mine is red, because I need you to be able to see it to shoot it and thus use it in combat, because red mean boom.
You may commence the parade of lore-unfriendly downvotes and accusations of "dumbing down the series."
Our Vault has a VERY 90s' Post Apocalypse vibe that may not fit Fallout 3, Fallout 4, and New Vegas, but it nails the vibe of Fallout 1 and 2, so I ain't even trippin. I'm pretty honey badger about this.
We also got a message from Ryan Hellquist asking if we'd like to add his & Ali Williams's Nuka Girl comic to our mod as an easter egg. I said sure. So you can now find the comic book in our mod. It grants +5 Energy Weapons.
We also changed our name to Fallout New California September 1st and it generated some buzz.
And a lot of questions!
...holy shit, the FAQs...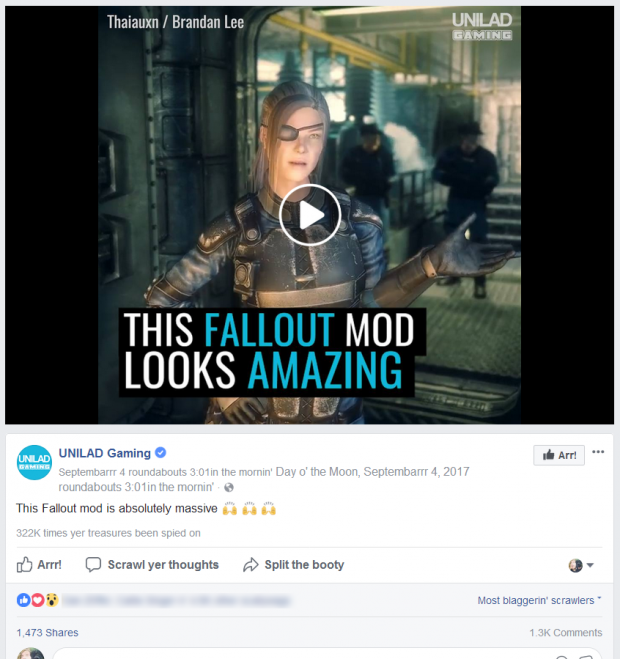 The first thing I'd like to let the Press know (looking at you PCGamer) is our development start date:
We actually did not start this mod in 2009. :p
I know. It feels like it was forever ago to me too, but it was not that long.
We've actually been in development since 2012.
In Oct 2010 is our first little testing the waters moment, uploading some early art and level designs, but that was it. I joined Man Vs Wild in November 2010, my girlfriend broke up with me, there was a mass shooting and all kinds of crazy conspiracy theorists fucking up my life, I was working on movies and photos -- it was a mess.
So in 2012 when my life settled back down we started this mod in reality. You can see the heartbeat on the chart. We worked til May 2013 and boom, release, a few patches, and we went back underground in 2014.
2014 sucked.
2015 we roared back to life and that is where our mod begins posting once a month here on ModDB like clockwork. The dip and spike in Sep-Nov 2015 was me recording all our voice acting for Part 2. There were 41 voice actors recording 21 hours of dialogue in 13,000 voiced lines. A LOT of audio.
2016 was editing that audio. 2016 also sucked. You all remember why.
2017 is this year and we've kicked some serious ass. For me, that time went by in a blink. I don't even know where it went to be honest. I wanted to be done by May, and here we are a the start of October where I wanted to be in April. So much for that, so I'm cramming work in at the tail end of the year. I'm not even working a paying job right now, I'm just getting by on a diet of whatever is left and paying rent with savings. Due to the stress and effort time dilation is occurring and weeks feel like days. It's crazy. I feel like if time accelerates any faster I'll be 60 next week.
So now, the Top Questions of 2017:
Will this mod require any dependencies or enb?
Also posed as, "will this mod melt my PC?"
I cannot guarantee your PC will not melt from hours of gaming, but it won't require ENB or any other mods. We don't even require the DLC. You can grab New Vegas, vanilla -- no GOTY, no patches (but it helps) shove in Fallout Mod Manager, toggle Archive Invalidation, install Fallout: New California, and there, you're done. You will PROBABLY want the 4GB Extender on your EXE too, just in case. Our mod gets a little hectic, and this old engine is, well, old. It needs a little help.
But, The Rudy ENB looks exactly like how I want you to experience my mod. See above for dreamy details. That is how I intended it to look, so that's my #1 recommendation.
We also recommend and support Project Nevada and Solid Project. They just joined the team after years of begging too, so now we are fully supported with patches to ensure compatibility.
Fallout Character Overhaul will work, but it needs a patch, and I have not made one. Seeing as how only I can do it, that'll just be left for a post-release update.
Our HD textures will be a separate download too, so low end users with shitty old PCs that New Vegas runs on will work just fine. Us with the big rigs can download the extra 4GB of textures.
The next question is about map size.
Trust me, our map is big enough. :p
No, we don't visit the Boneyards, Shady Sands, or any Fallout 1 or 2 or New Vegas locations. We talk about them all the time but we don't go there or show them. we also don't resurrect any legacy NPCs, but we do feature their decedents, and a few that are mentioned only in the Fallout Bible.
Will this be on XBone or PS4?
And finally... RELEASE DATE WHEN?
If you look at the progress chart, the yellow area at the bottom. Rick just finished scripting this area to revise Seddon's prior existing scripts from when we had all that cut content in 2015. Now that it's done, we'll be coding the inside of the Fort, battling through layers of bad guys with your allies and making life or death decisions along the way.
Then you meet the mega boss, and after beating him, grind down the final two bosses and end the game with a bang. :D All that is spoilers though! So, shhhh.
I plan on announcing a release date in our October update. If we aren't ready I'll push that back, but I think we're gonna make it.
Also, if you plan of heading to Wasteland Weekend...
A bunch of our voice actors are out there!
Head on over to the Six Finger Discount and tell them you are fans of Project Brazil for a mutant fist bump, and if you run into Legio I give a shout out to the Romans for me. Unless you're a Profligate. Degenerates like you belong on a cross!
You can read more about our progress on the Design Documents Found Here. In the mean time, you can keep track of us on ModDB, Fallout Nexus, or Facebook. We've got a thriving online community centered around each one.

You can also throw dollars at me on Pay-Pal so I don't starve to death at my desk: Nexusmods.com
Cheers
Brandan Lee
Project Leader