It's been a long road evolving HardQore 2 into Hard Corps. After multiple delays beyond my control, HC for Dhewm 3 is nearing completion. What started out as a simple update to Dhewm 3, has gone beyond. Much like Rivensin's jump to Dhewm 3; HC has recieved attention in almost every aspect of it's gameplay and visuals. Upgraded lighting, improved controls, new gameplay mechanics, new enemies, new weapons, a new map, multiple characters and much more have been included.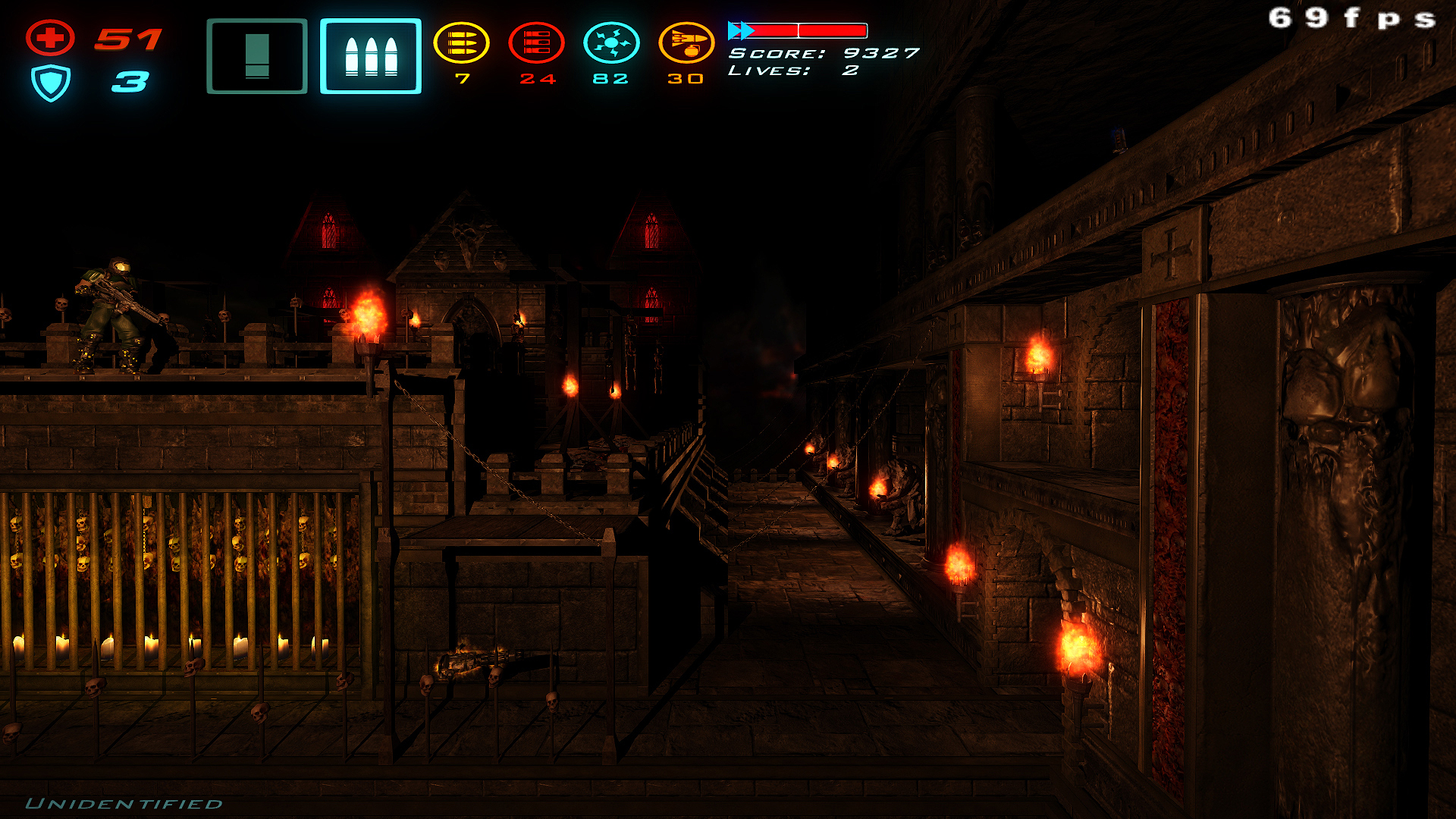 The upgraded build includes the new level "Hell Rizer." This is a remake of a classic action side scroller from the 80's. Today we have a few screen shots of the new level. It showcases many new additions to HC. This includes jump through platforms, item containers, new enemies, and upgraded camera system.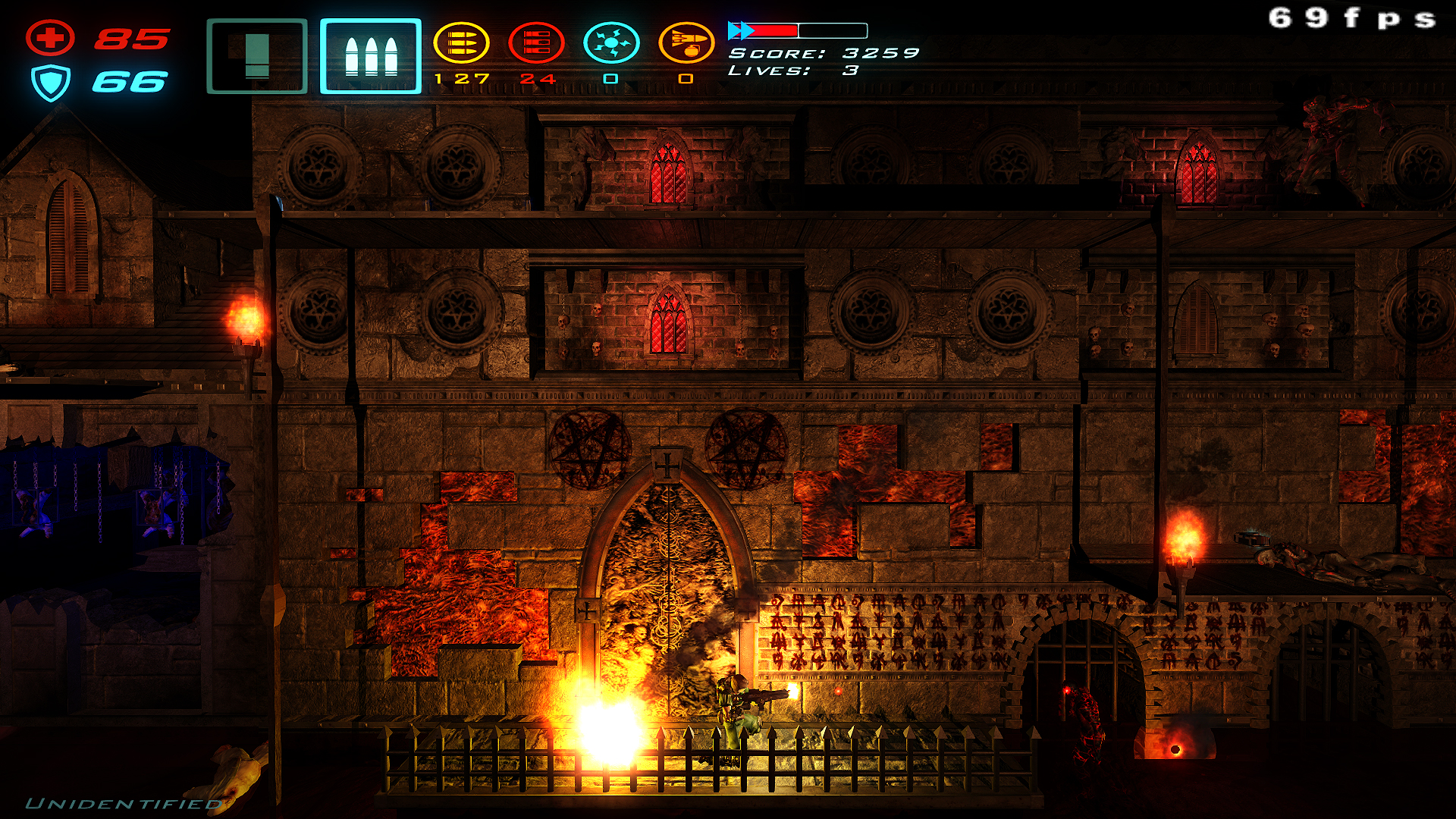 In the coming weeks a full break down of the new features for the mod will be posted. New tutorials for map authors will be added. This includes the stream lined and improved music system, Camera control and jump through platforms. HC includes almost everything needed to create a 2.5d game. Map authors will find everything they need to create or remake retro style sidescrollers such as Super Mario, Contra, Castlevania, Metal Slug or even kick off Metroid style maps.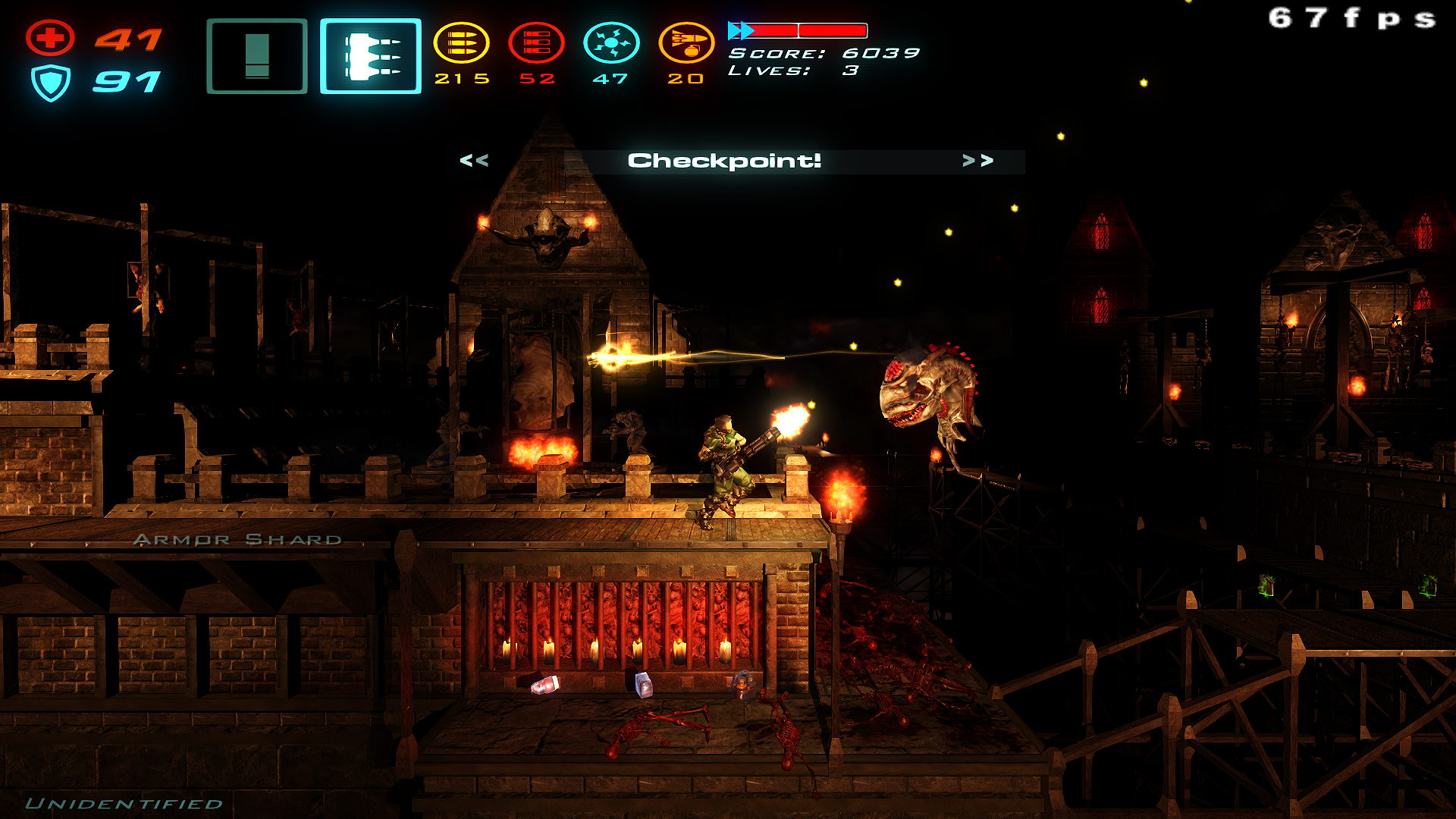 Doom 3 Hard Corps is on track for release later this year for Dhewm 3. Lock N' Load!