DIGITALLY REMASTERED
Quite a few things have happened over the past week, the most significant to us being that Disney has given EA the rights to develop future games for the Star Wars brand. Think what you will of EA's track record, but this has the potential to be very good for Star Wars gaming.
EA has announced that they're looking for suggestions for new titles. Obviously everybody is going to be clawing for their Battlefronts and KoTORs and Jedi Knights, but I do have a small request for those of you that have been following our humble project.

There are heaps of classic LucasArts titles that are largely forgotten today. Games like X-Wing, TIE Fighter, Rebellion, Force Commander, Rogue Squadron, Jedi Power Battles, Podracer, Full Throttle, and our very own Galactic Battlegrounds, among countless others. I'm asking that we take this opportunity to not only throw out our nigh-unlimited ideas for Star Wars titles, but also push to get classic LucasArts games like those listed above available for download through services like Steam, Origin, GOG, PSN, and XBLA. Tweet @EA_DICE @VisceralGames @BioWare and #starwarsnextgen, and help make sure they remember the great titles that carried Star Wars through the years.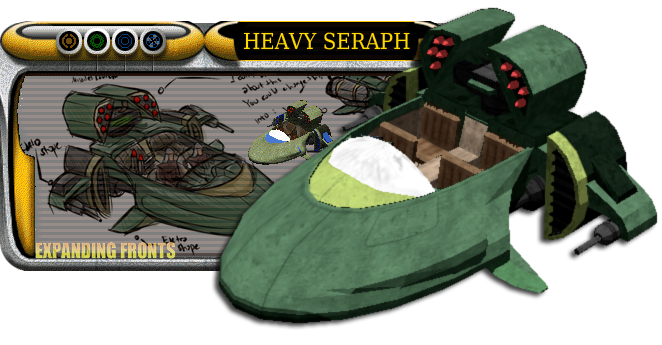 SEEKING CHALLENGERS
We are considering reinstating the SWGB Ranking Ladders for both Multiplayer and AI Scripting at SWGB Heaven, but we need to generate enough interest to get it off the ground. If you're interested in playing ranked online matches against other SWGB players, or in building AI files that can compete with the best, drop by SWGBH and let us know!

SECRETS
We mentioned a very special addition to the Expanding Fronts mod a few days ago, and we're still hard at work on it. Here's another glimpse at what's coming:

That's all we've got. With summer rapidly approaching, we are quickening our pace and will hopefully be able to show you even more progress in the coming months.

HELP WANTED
If you have experience in terms of 2D/3D art, Random Map/AI scripting, or general editing experience with the AoK/SWGB Genie engine, and would like to contribute to the Expanding Fronts project, feel free to contact project members Gen_Rhys_Dallows or Sarthos via ModDB Private Messaging. Alternatively, you can post a message in our project thread at SWGB.HeavenGames.com