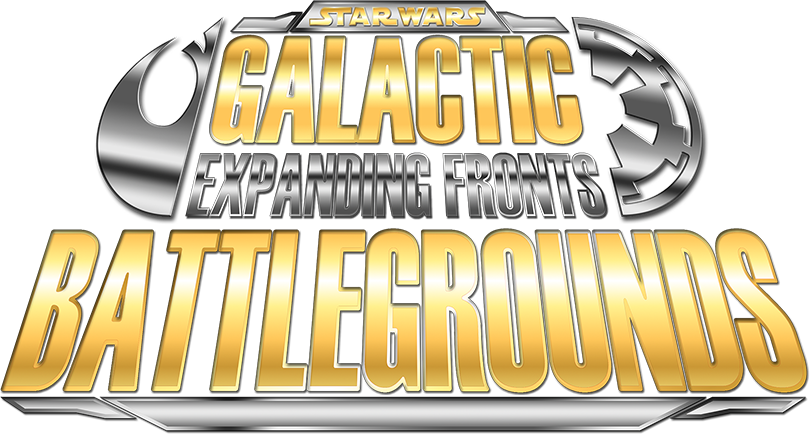 IT'S AWAY!
The newest version of Expanding Fronts has been released, featuring countless new units, buildings, and objects, as well as new features and improvements to the game. You can download Expanding Fronts 1.1 from the links below:

NEW CONTENT AND FEATURES:
- Widescreen and Windowed mode functionality added
- Hundreds of new units, buildings, and props are available for placement in the Scenario Editor
- Monitors and Hvy Monitors can now be constructed by all civilizations (Shipyard)
- Many Gaia buildings can now be captured by players, and provide special bonuses and units/techs when owned
- Campaigns, Scenarios, and saved games can now be run directly from Windows Explorer
BALANCE AND UNIT STATS:
- (All civs) Interceptors do significantly less damage against ground targets, gain +2 range. Speed increased to 2.8 (from 2.4)
- (All civs) Scouts gain automatic upgrades to Sight, Speed, and Fire Rate with each Tech Level advancement
- (All civs) Command Centers now have an anti-air attack while garrisoned
- (All civs) Excessive damage bonuses of Clone Campaigns Jedi heroes significantly reduced
- (All Civs) Revamped air damage system. There are now light (Fighter, Bomber, Interceptor) and heavy (Attacker, Transport, Air Cruiser) aircraft. Interceptors, and AA Batteries perform better against light aircraft, while AA Turrets, AA Troopers, and Attackers are better vs heavies.
- (GR) Attacker - Damage of secondary weapon reduced
- (GR) Jedi Starfighters now have a damage bonus against other Unique Units
- (RA) Airspeeder anti-mech bonus reduced to 14/21 (from 20/30)
- (TF) Droidekas have a faster rate of fire, do less damage per shot and are less accurate; arm cannons fire independantly
- (TF) Carbon Mining weakness reduced by 10% (now 10% slower from 20%)
- (TF) Hidden Mech Destroyer damage bonus removed
- (WK) Missing DuraArmor for Jedi Masters restored
- (ZC) Vornskrs - Increased training speed; unit is now immune to conversion
AI:
- Zann AI now advances through Tech Levels properly
RANDOM MAPS:
- NEW Scripts: Dantooine, Jakku, Jedha, Saleucami, Scarif, Takodana
- Alderaan - Size of mountains slightly reduced, water sources are larger
- Bryndar - Cliffs now appear in significant numbers regardless of map size
- Felucia - Connections between players have been widened; jungles are less dense; fixed issue causing forests to not spawn properly on some map sizes
GRAPHICS/AUDIO:
- New weapon sounds and projectile effects for many units
- New Gungan units now fire Boomas instead of lasers
- Better projectile displacements for (ZC) Mech Destroyers, Artillery, Cannons, and Air Cruisers
- Transport Mechs leave proper debris on death
- Many units and animals now generate noises while idle and/or moving
- Shield Generators now have an animated radial effect similar to Fambaas
- (GR) Echuu Shen-Jon - Changed lightsaber color to green to coincide with General Echuu's graphics.
- (RA) Luke Skywalker - Changed lightsaber color to blue
- (RN) Obi-Wan Kenobi/Qui-Gon Jinn - Reduced number of attack frames for more fluid movement (14 from 20); fixed issue of Obi-Wan's saber appearing player-colored
- (TF) Hvy Droidekas have their visible shield bubbles restored
- (ZC) Cannon Transformation fixed
- (ZC) Anti-Air Battery should display its graphics properly
- (ZC) Sith Temple uses proper construction graphic
- (ZC) Destroyer graphic properly implemented
INTERFACE:
- (GR) Air Cruiser Boost no longer occupies Fighter slot in Airbase menu
- Restored missing icons for various added units
- Many hero and misc unit icons have been improved
- Units now display statistics for Speed, Reload Time, and Blast Radius
- Reconfigurable hotkeys added for Attackers, Interceptors, Monitors, Transport Mechs, AA Batteries, Mines, and all Zann units
- Sith Apprentice/Knight icons are now depicted with red lightsabers
SCENARIO EDITOR:
- 'Inverse' option added to Trigger Conditions (Effects will fire when conditions are NOT met; untick checkbox under trigger list to enable)
- New Trigger Condition: Per Mille Chance
- New Trigger Effect: Explore Area
- New Trigger Effect: Change Unit Variable
- Map Revealers, Water Rocks, and weather effects can be placed on any terrain
- Map Revealers are no longer removed when objects are placed on top of them
- Various 'duplicate' units removed from editor listings
- Capital ships moved to Units list, are now attack-capable
- Guri, IG-88, Prince Xisor, Bossk, Virago moved to Zann Hero List
- (TF) AAT (OOM-9) has secondary anti-infantry lasers when garrisoned
- (GE) TIE Mauler - All angles show properly when standing, added animated treads
- (GE) Dropship Transport - Shadow added, other graphics reference proper slps and frames per angle
- Fire, explosions, and other effects can now be placed in the editor
CAMPAIGNS/SCENARIOS:
- NEW multiplayer scenario: Blast League
MISC BUG FIXES:
- Issues causing crashes when opening Scenario Editor addressed
- Units can now properly target landmines
- Zann Sith Masters can now pick up holocrons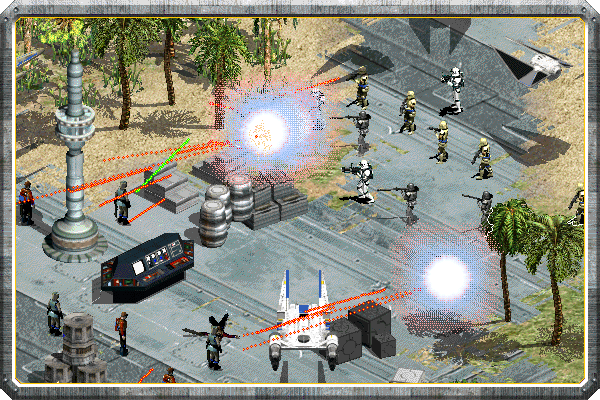 MONTHLY BUILDS
In an effort to keep people from waiting too long between major updates, we will be uploading new Expanding Fronts test builds to Google Drive on a monthly basis. Interested players can stay up to date with our latest progress. You can access our monthly builds Here. The currently available version is the same as provided in the download links above. These builds are provided as-is, and may contain bugs, balance or stability problems, and incomplete content.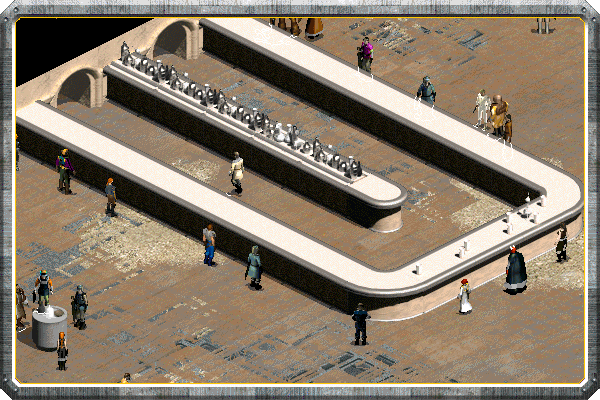 WHAT'S NEXT?
Good question. We will continue improving the editor as we see necessary, but we are looking to shift our focus to adding more new content to the core game. And, for a moment, I'd like to lay our cards on the table, and show you the possibilities. I have a strong personal dislike of showing off things like concept art, or empty, unrealistic 'ideas.' Anybody can Google search Star Wars art, post it on their profile and say "this is what I want to do." Which is why we have been very reluctant to do anything like that thus far. We're making no promises about the items we're showing here. This is what we want to do, but cannot, if we do not find additional help: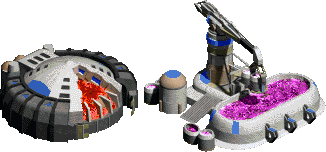 Proper Confederacy Acrhitecture/Making the Geonosians/CIS two distinct civilizations.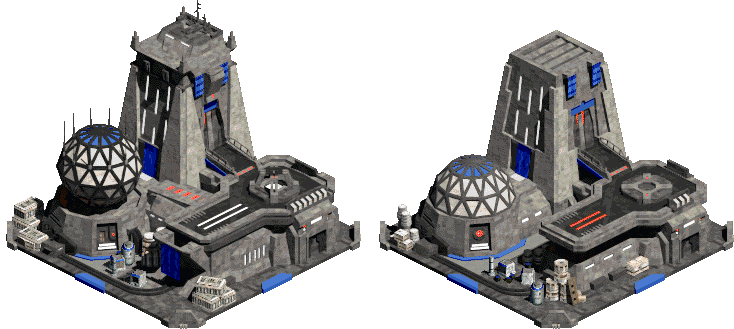 The First Order and Resistance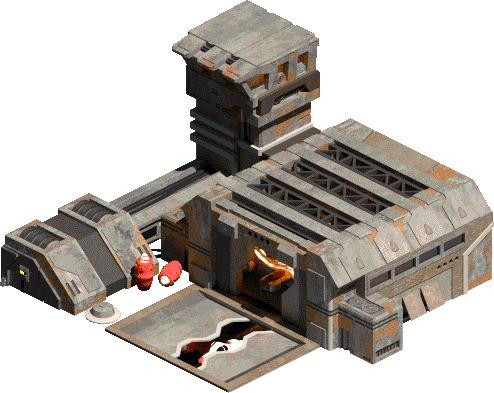 The Lok Revenants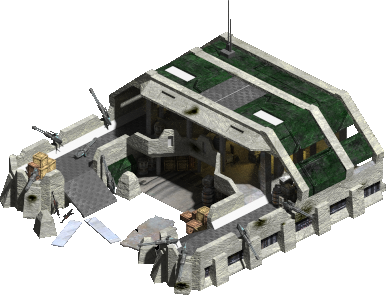 The Mandalorians
...And many, many more. These are all conceptual models that show the potential of where we can take this mod. But without artists, especially those who can create and animate infantry, droids, heroes, animals, and walkers, we cannot do a fraction of what we would hope to do. If you, or anybody you know has the skills, and wishes to contribute to the continued improvement of Star Wars Galactic Battlegrounds, please let us know. So maybe for the next update, instead of adding a bunch of new boxes and trees, we can add entire new civilizations. Thank you for your continued support, we hope you enjoy the latest version of Expanding Fronts, and whatever the future holds for it.