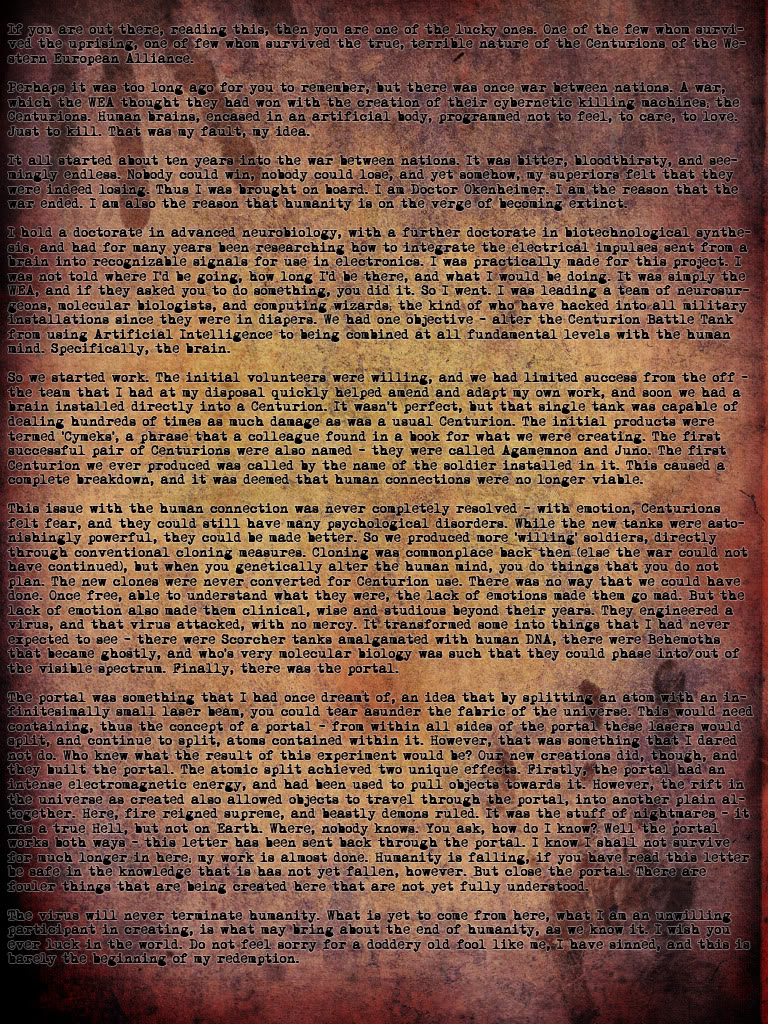 Greetings ghouls and gals, and welcome to another edition of European Braaaaains! Lets see what horrors haunt the front lines this year...
The Gruesome Meat Launcher
I hope you've enjoyed it and stick around as there will be more European Conflict goodness coming very soon. Have a great Halloween everyone!
(Special thanks to AJ for providing the lore on such short notice!)