Beta 0.2.0 version of my project is ready and already uploaded.
In this article we are going to talk about new features, the future of my mod and why did i rename it.
---
Yes, now my project is called "Entropy".
Shortest definition of entropy is a measure of chaos.
I made this decision because my project outgrew the original idea of three small SP/co-op campaigns and balance changes. Now i see it as large project with it's own lore that continues original RA3/Uprising events, and adds brand new gameplay elements.
I am going to leave the name "The Last Crusade" for the main campaign, because the event that has become a catalyst for this story is called "The Crusade".
Now, regarding new features
Beta 0.2.0, being Japanese Update, brings a lot of changes to Empire of the Rising Sun. Most of them are shown in this article.
---
New unit and balance changes
---
First, a new unit called Oblivion
Tier 3, 3200$, 20 sec.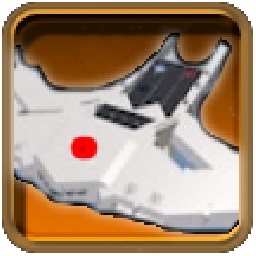 Oblivion - is a Japanese flying aircraft carrier/heavy bomber aircraft that assembles kamikaze planes.
As long as it plays two roles: long-range carrier and short-range bomber, it is not as good at both roles as vehicles specially designed for this roles (namely, Aircraft Carrier and Kirov Airship).
As secondary ability, Oblivion carries up to 5 troops or one vehicle.


Mecha Tengu, Riptide ACV and Sickle deal slightly more DPS vs infantry due to improved rate of fire.
Changed the FX of the Commissar's rush ability and Raider's attack
Final squadron aircrafts deal more damage with their guns
Wave-Force Artillery's width of attack increased
New easter eggs
...and more little changes i forgot about
---
Infantry cover taking system
---
Entropy Mod announces new gameplay element - now, infantry will take covers behind different destructible obstacles, buldings or even vehicles. Taking cover will improve armor of the infantry unit againist normal attacks (bullets, cannons), but not energy, toxin, cryo weapon and so on.
It will give the infantry more tactical value on the battlefield.
Now, as a test, this effect is applied to Soviet bunker. Cover effect shown as Iron Curtain effect so you can see if infantry took the cover. In future, this effect will get it's own FX
---
New Skirmish/Multiplayer maps
---
I started developing new skirmish/multiplayer maps. Four of them are ready to play, although they are still in development and not filled with details.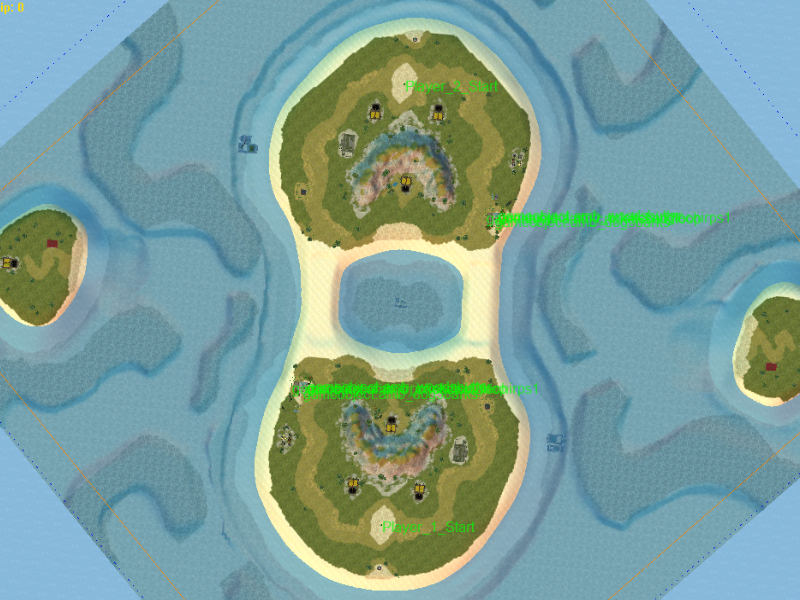 Normal size 1v1 map for heavy duels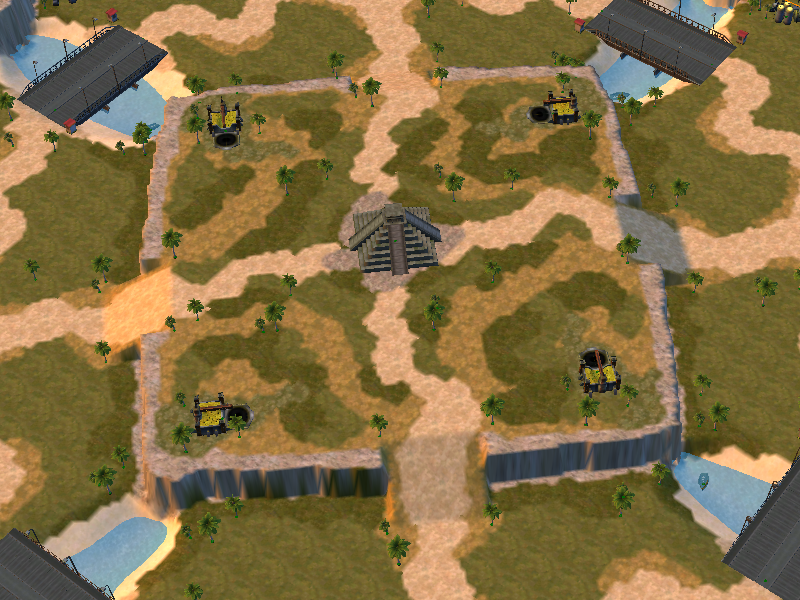 Small 2v2 map for very intense battles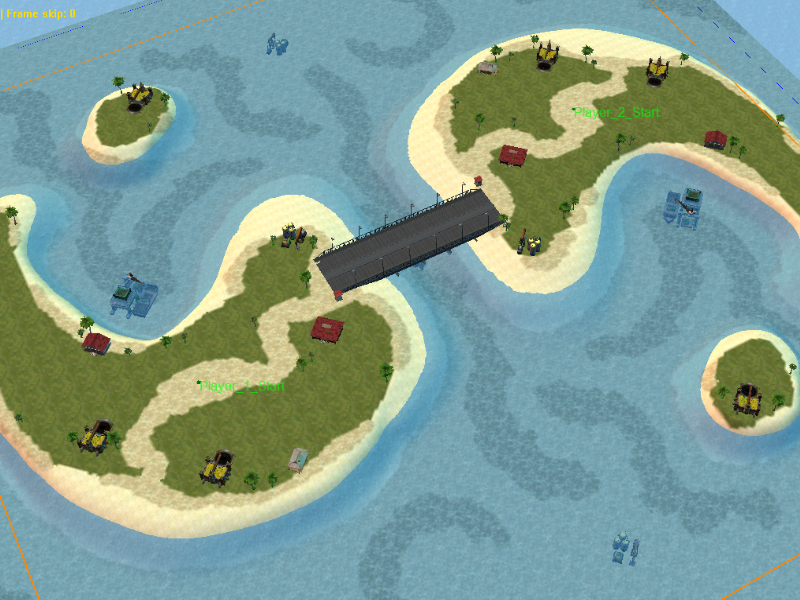 Small 1v1 map for quick duels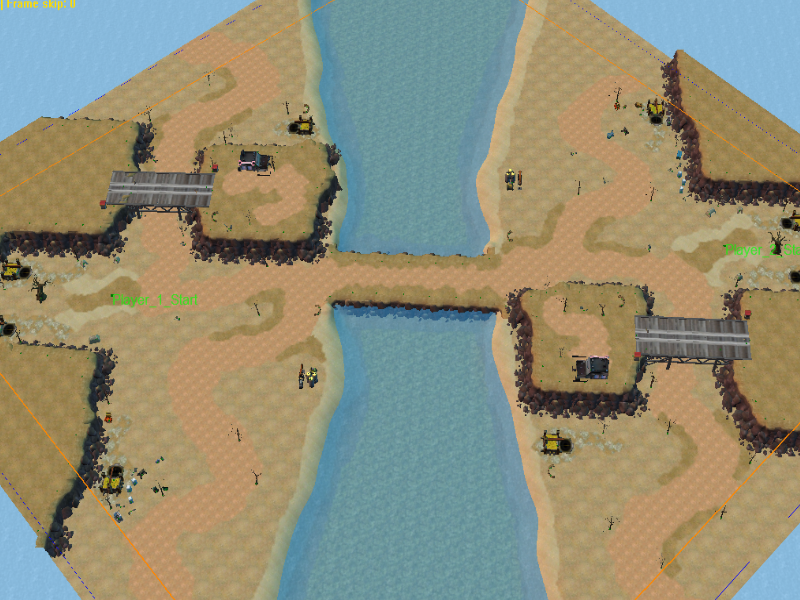 Small 1v1 map with lots of open surfaces
---
Follow the news, and thank you for support!