Hello It's Kajlo here!
Last time when I updated you about the mod was back in August when we released Overwatch Reinforcement. It was an un-complete version of what was meant to fully appear this year, I wasn't happy about how it turned out so it got scrapped and became "Director's Cut". Even some of the people weren't happy about the results either, I finally decided to rewrite the storyline and make up everything from the start (again)
I'm currently focusing on finishing the mod completely without any early access release, I might throw out a single short demo one day but that haven't been decided yet. The mod's estimated release is still 2023 so that isn't changing. Through The City is going to be shorter than it was originally intended.
Brand new Level Design from scratch.
All of the maps from the Overwatch Reinforcement Release are scrapped. None of them will appear in the final release, they were already "completed" and it was hard to do any improvements anyway and also they were very messy as well, best decision right now is to remake everything from scratch.
New Trainstation Level
Second Trainstation Level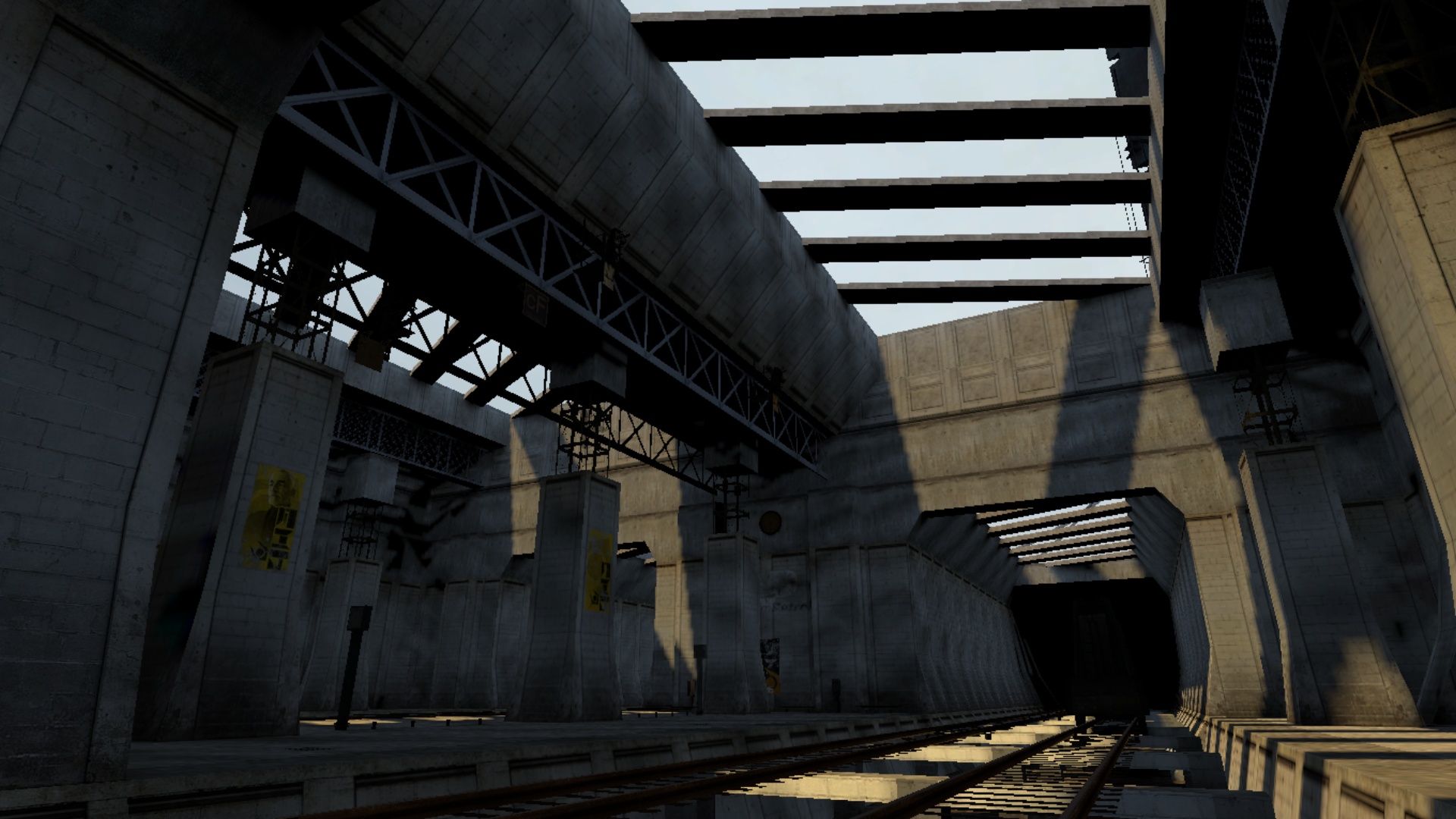 The Canals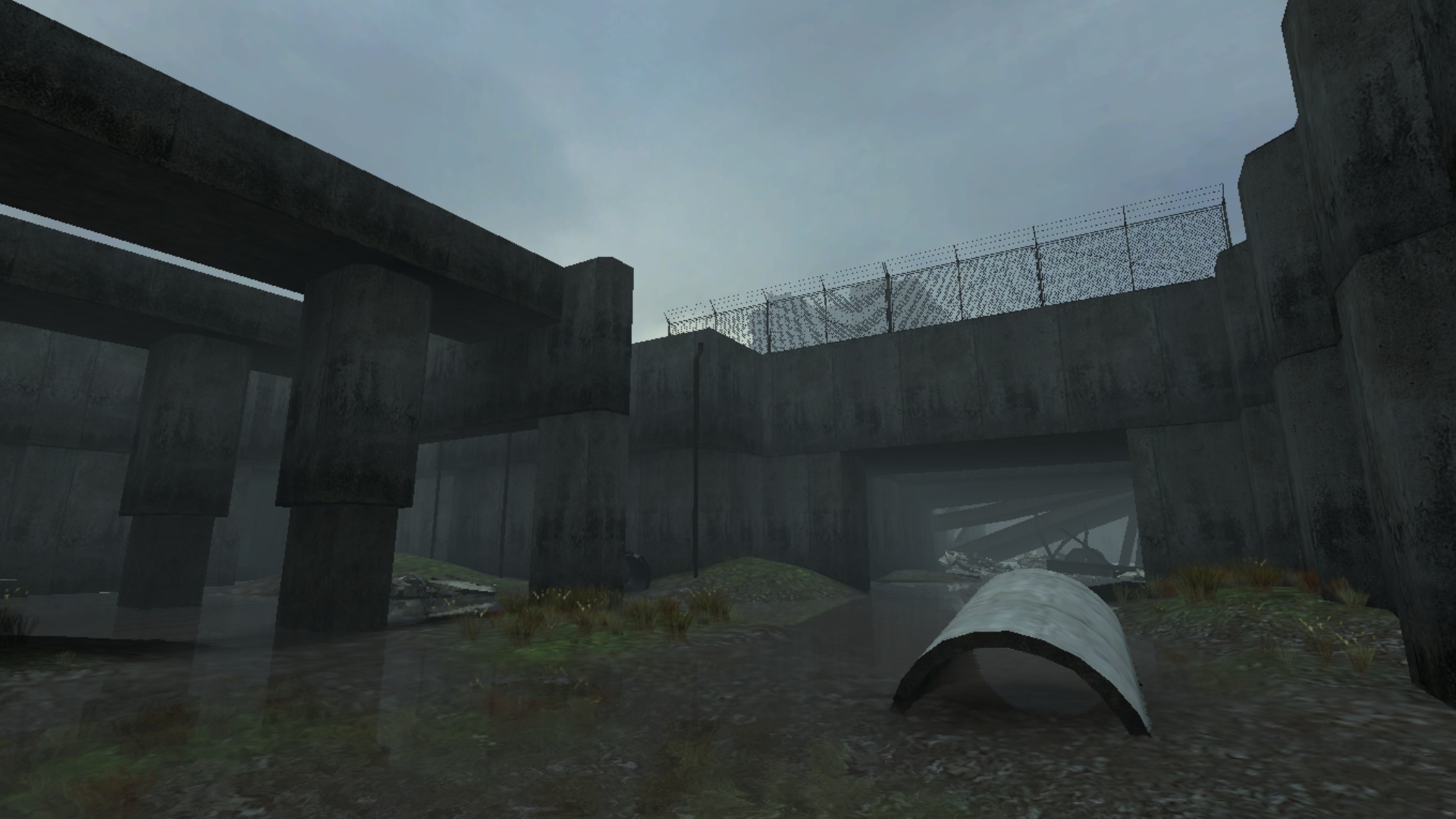 Old Refugee underground base
Remember that these are still work in progress and all of the materials showed here might get changed!
Custom Weapons
Custom animations for the weapons are no longer a thing. Re-animated look for them was giving a different feeling. There will be portions where the weapons will have a bit different animations but they all should resemble the original style that HL2 had. And also huge thanks to Bacon for helping with coding, I have added a new arsenal of weapons that Adrian Shephard is going to use:
Pipe Wrench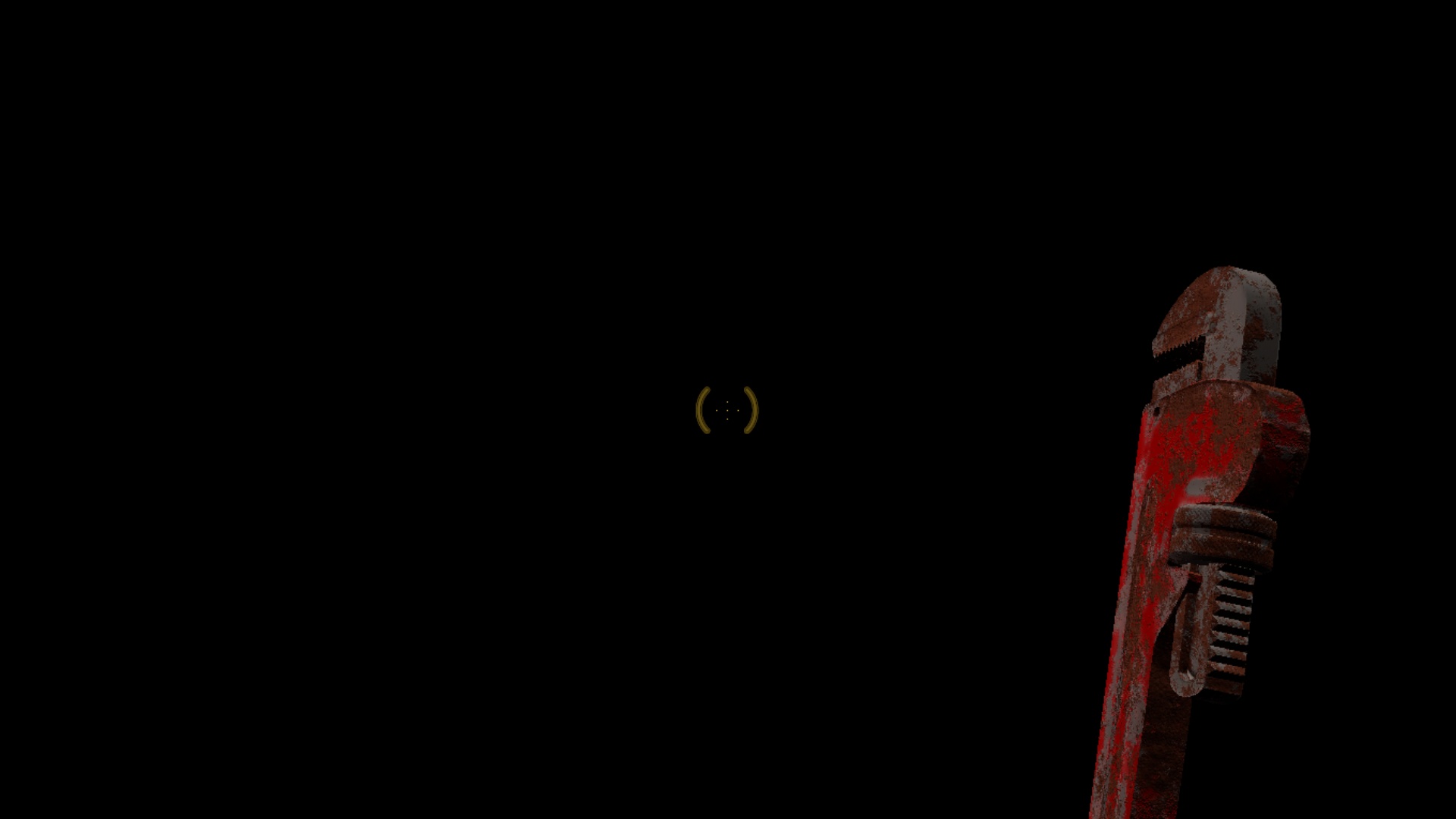 Desert Eagle
Combine Sniper Rifle
The Overwatch Reinforcement Cannon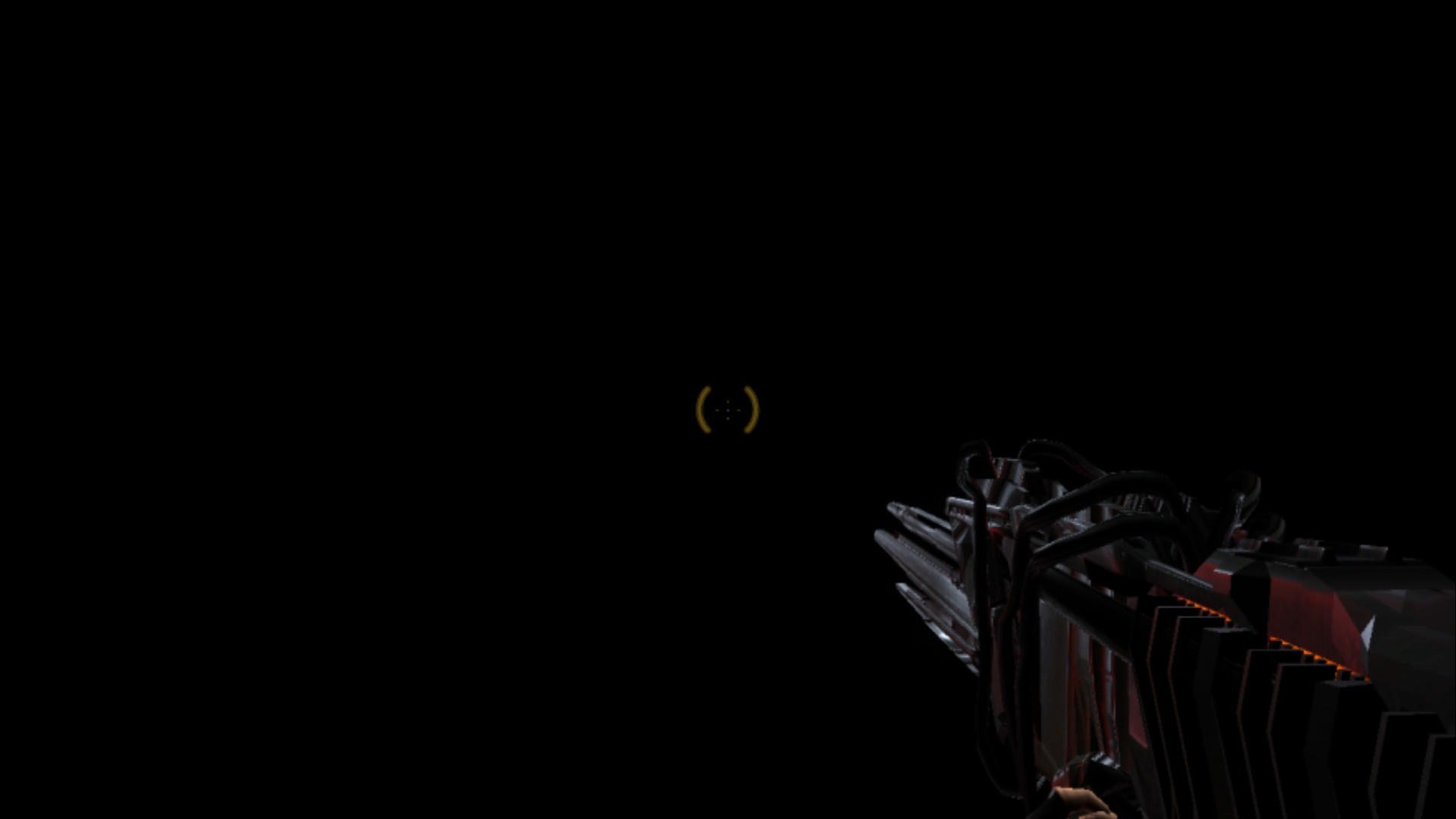 Skwallie and his concept arts
Nearly 16 days after the Director's Cut version I have managed to contact Skwallie and get him on the team. Skwallie is known for his absolutely amazing artwork and he helped on drawing a lot of new model designs and improved the old ones and you should see them!
Xen Parasite Infection
This was originally meant to be a parasite produced by the Combine that could've been spread using dusty orange clouds in one of the areas in the game however, I decided to change that into a Xen Creature that infects other organisms in the surrondings naturally. Antlion Guard was the only one appearing with the infection but now it evolved to even Zombies, Headcrabs, Antlions and even the Strider! This is simply inspired by the Xen fauna in Half-Life: Alyx
Olivia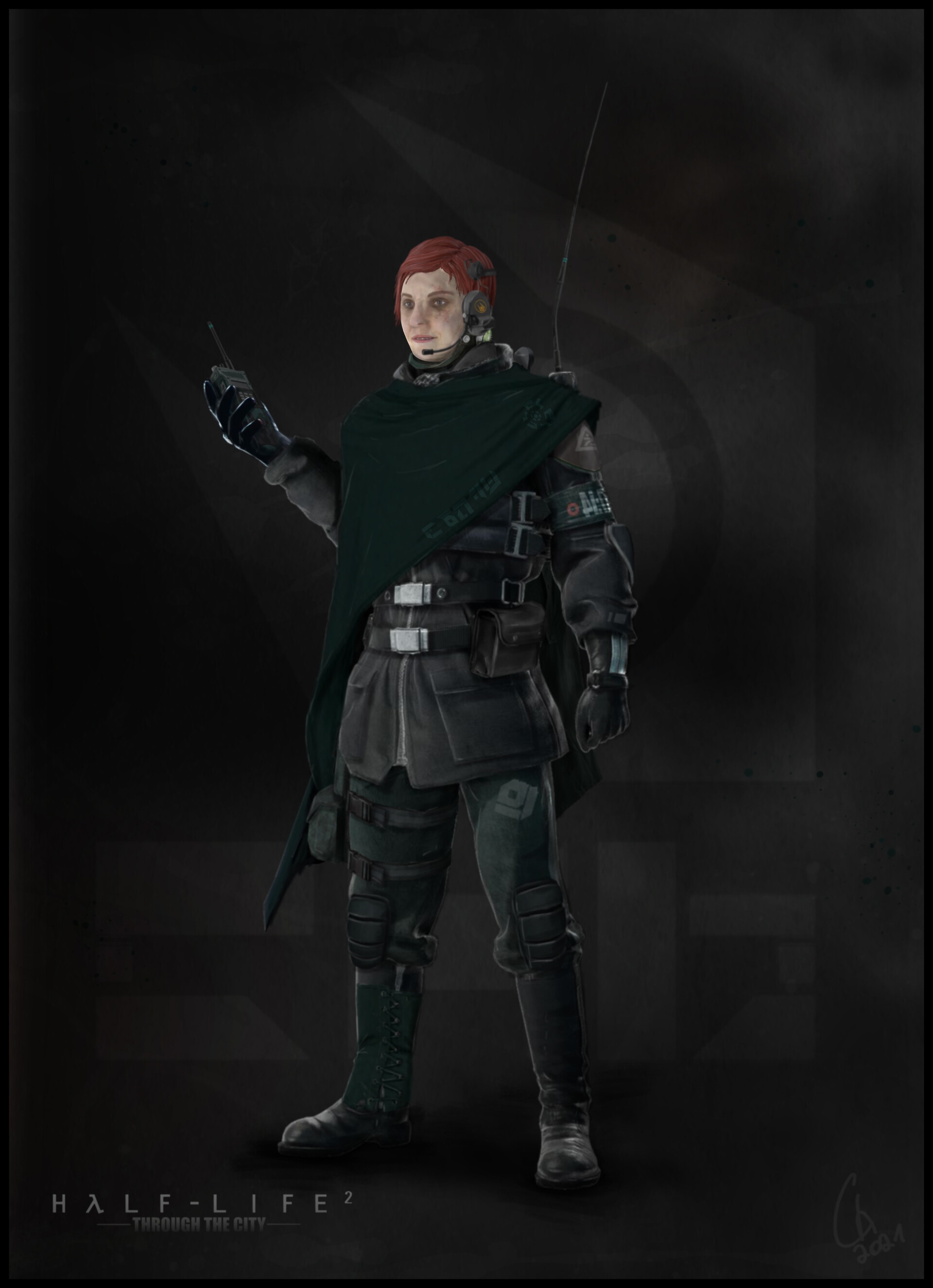 The main antagonist of the mod, Olivia is a combine commander and also the manager of the Overwatch Reinforcement Fortress qualified to be very useful but not as useful as the combine would expect. She will appear several times in the mod, you will encounter her piloting a combine helicopter and using upgraded combine weapons coming from her fortress. She already appeared in The Awoken and the Overwatch Reinforcement release.
The Destroyer
A bigger, upgraded, and more efficient Strider coming from Olivia's Fortress. One of the bosses that might appear in the mod. While it's patrolling empty parts of City 17 you will be hearing heavy footsteps and sounds from the distance alerting the player that it is searching for YOU.
Hunter Chopper 2.0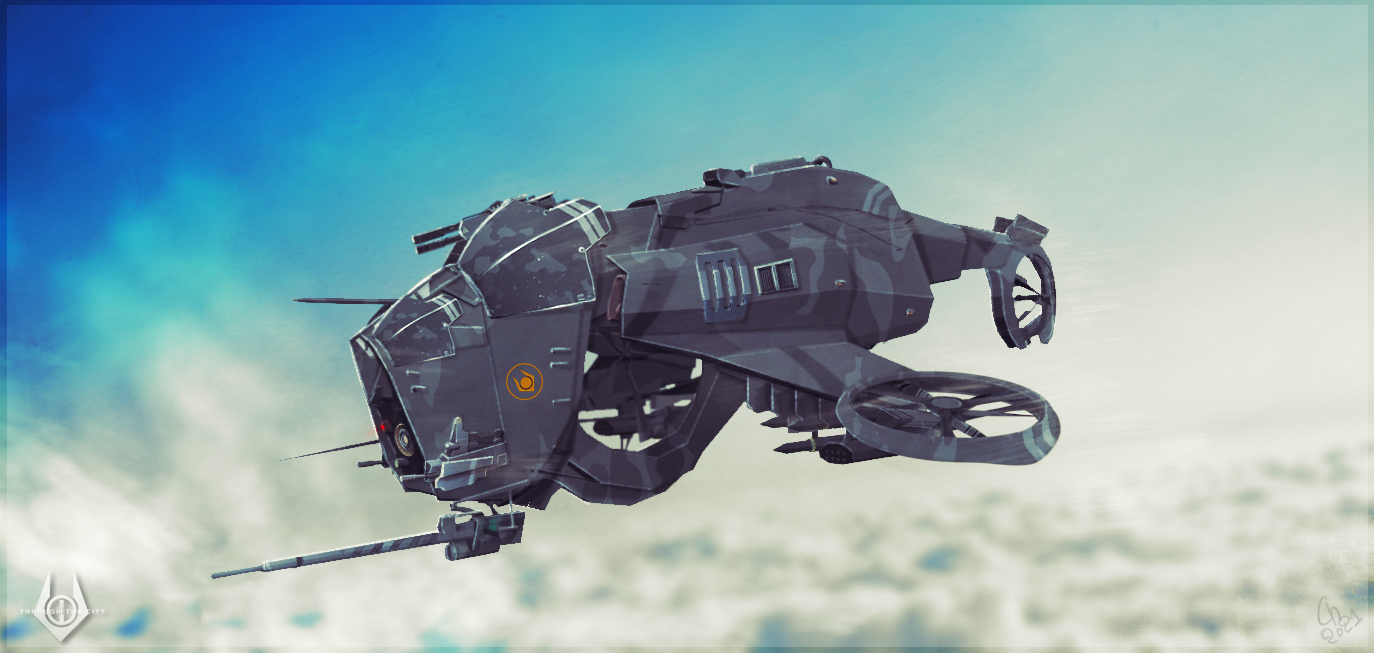 Combine Helicopter used by Olivia. A specific design for Olivia's use! (it'll most likely get a rotor on the top)
Rockie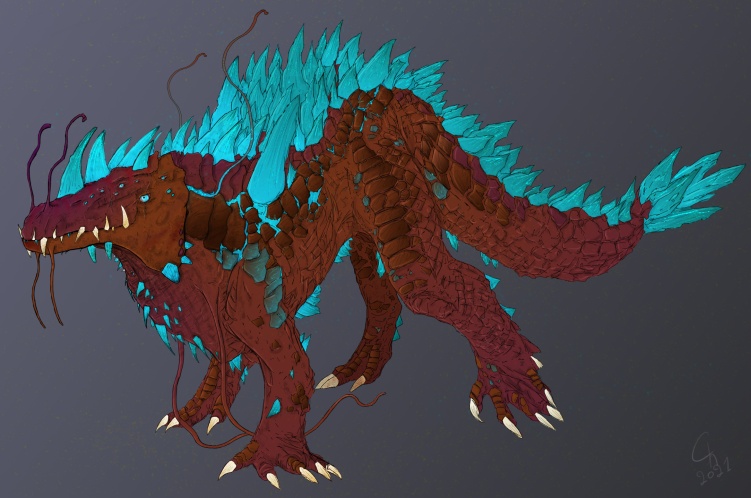 An Alien Creature from Race-X who after the experiments has become a hybrid of Rhinocerous and a Reptile, he was used as a bio-weapon for Race-X capable of shooting lightnings from his tail's crystals. When all of Race-X retreated from Earth he was unable to escape, and remained on the planet, after the Combine invaded Earth The Creature decided to join Human Resistance and help them fight against the Combine. Rebels call him Rockie because of his rock looking scales on his skin.
Xeno-Cyreptosaure
A female counterpart of Rockie's Creature, it'll most likely appear in the mod somewhere but that's for another time!
3D Models
Some of the designs showed in the concept arts already have their own 3D models! I have improved my modelling skills and tried all my best to make them look as good as possible!
Olivia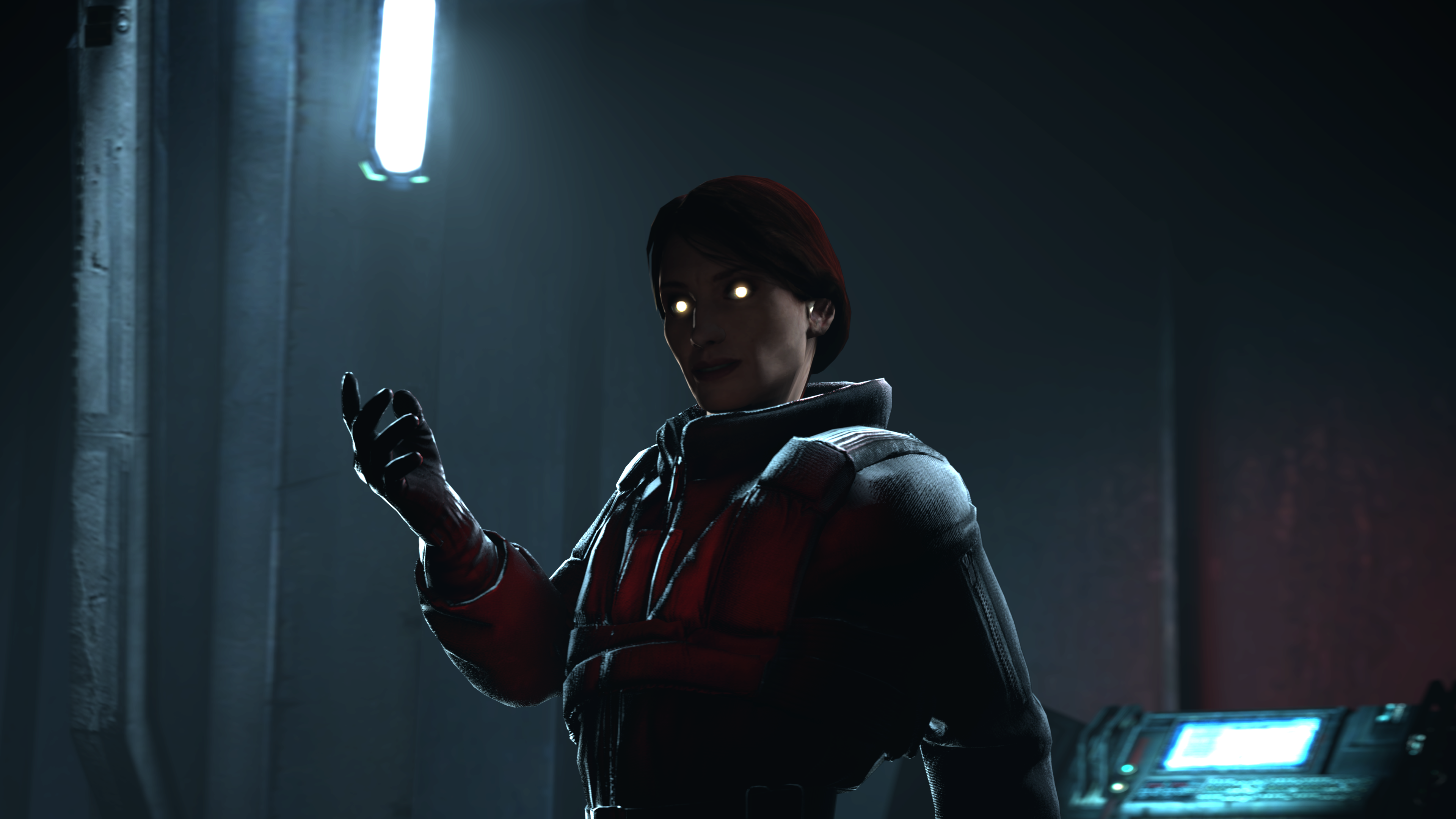 Old design was basically using a metrocop body and Judith Mossman's face, I already tried adding that model in to the game but it always crashed.
Rockie
Guess what? Rockie once again has a different model, this is the 3rd version of his design. But he definitely looks better than before.
V1.0
Looked very cartoony, his main body part is a borrowed model.
V2.0
This was his first redesign where I made his entire model from scratch. I tried to make him look more alien-ish with more eyes and tentacles on his head and jaw. I also added spiky crystals to his tail.
V3.0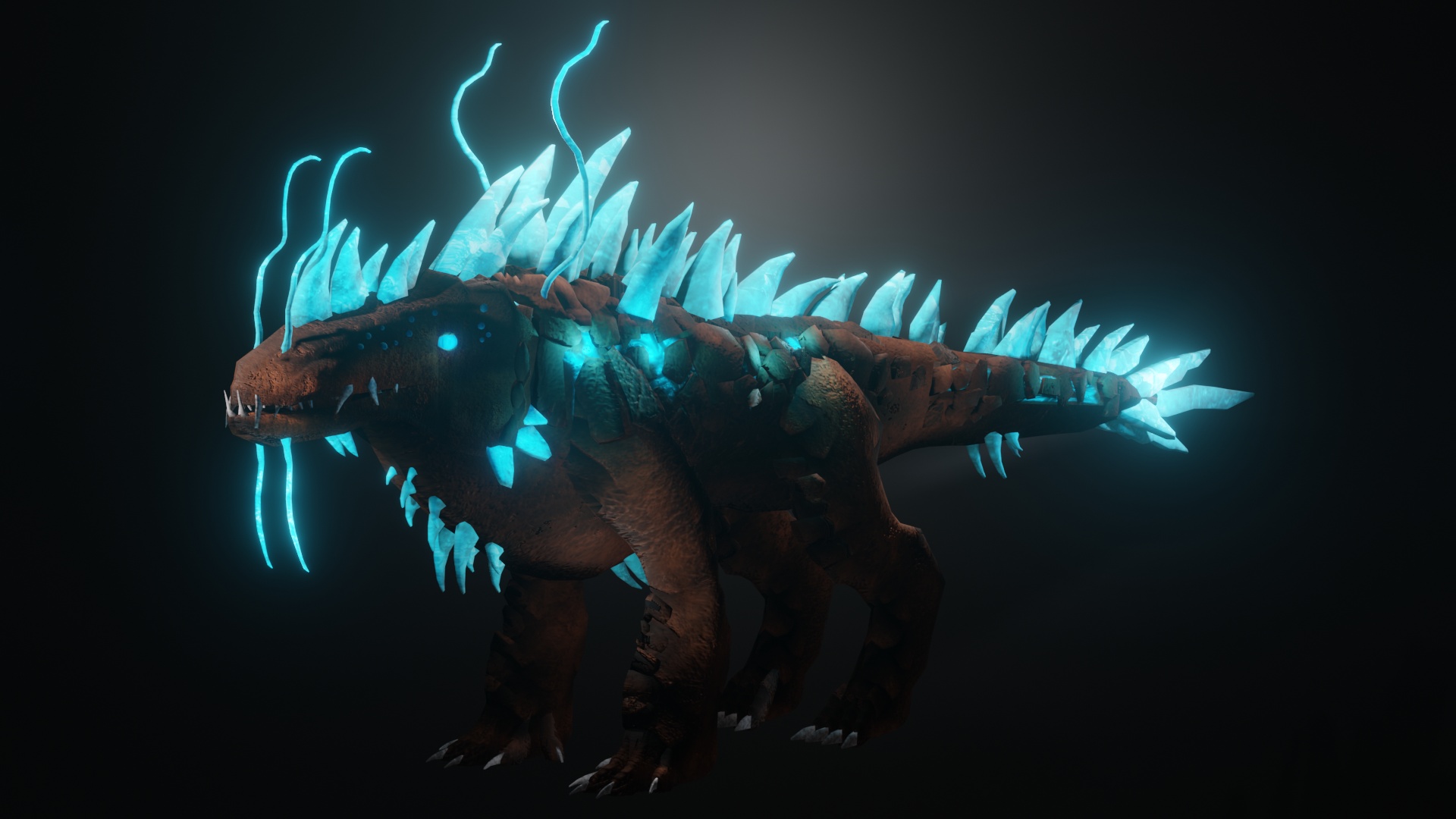 The first noticeable thing is the change in his body color, he was originally purple now he is dark brown. This time I payed attention to the details, so now you can see the scales on Rockie's body and you can even see holes through his skin. His legs and feet look more natural, eyes look more alive and now he has better textures. He will also have other new features like flexes for making him able to blink, making expressions and moving his mouth.
The VŌC Podcast Interview
One of the co-hosts of The VŌC Podcast has contacted me to do an interview about Through The City, you may listen to the podcast here:
Last Words
I'm very thankful for your continuous support on the mod and stay tuned for more info in 2022! Happy Holidays and Happy New Year!
Discord Server - Discord.com
Credits
- Ronald Hamrak for helping with writing the article.
- Skwallie for all of the Concept Arts
- Kralich for helping me fix the article
Sincerely, Kajlo