Greetings, companions of Edain!

Today, we're happy to finally share a first impression of the new Misty Mountains faction. We're starting our 4.6 previews with the new model for the Gundabad Warriors: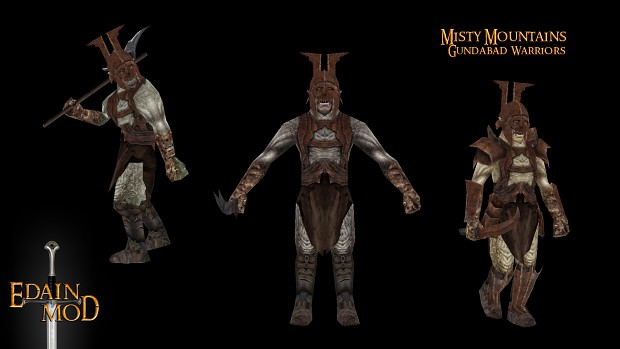 The orcs from the realm of Gundabad are much tougher and stronger than their relatives from Goblin-Town or Moria. When swarming and drowning your opponents in cheap goblins isn't enough, these fearsome warriors can give you the necessary combat prowess to stand your ground.

The old models for all Gundabad units dated back to the times before the Hobbit movies were out, so they were in dire need of an upgrade. Thankfully, the Hobbit trilogy provided us with more than enough cool material. Glorfindel23, who joined the Edain Team this summer while developing his submod, based this design on the soldiers that were marching on Erebor and fought in the Battle of the Five Armies.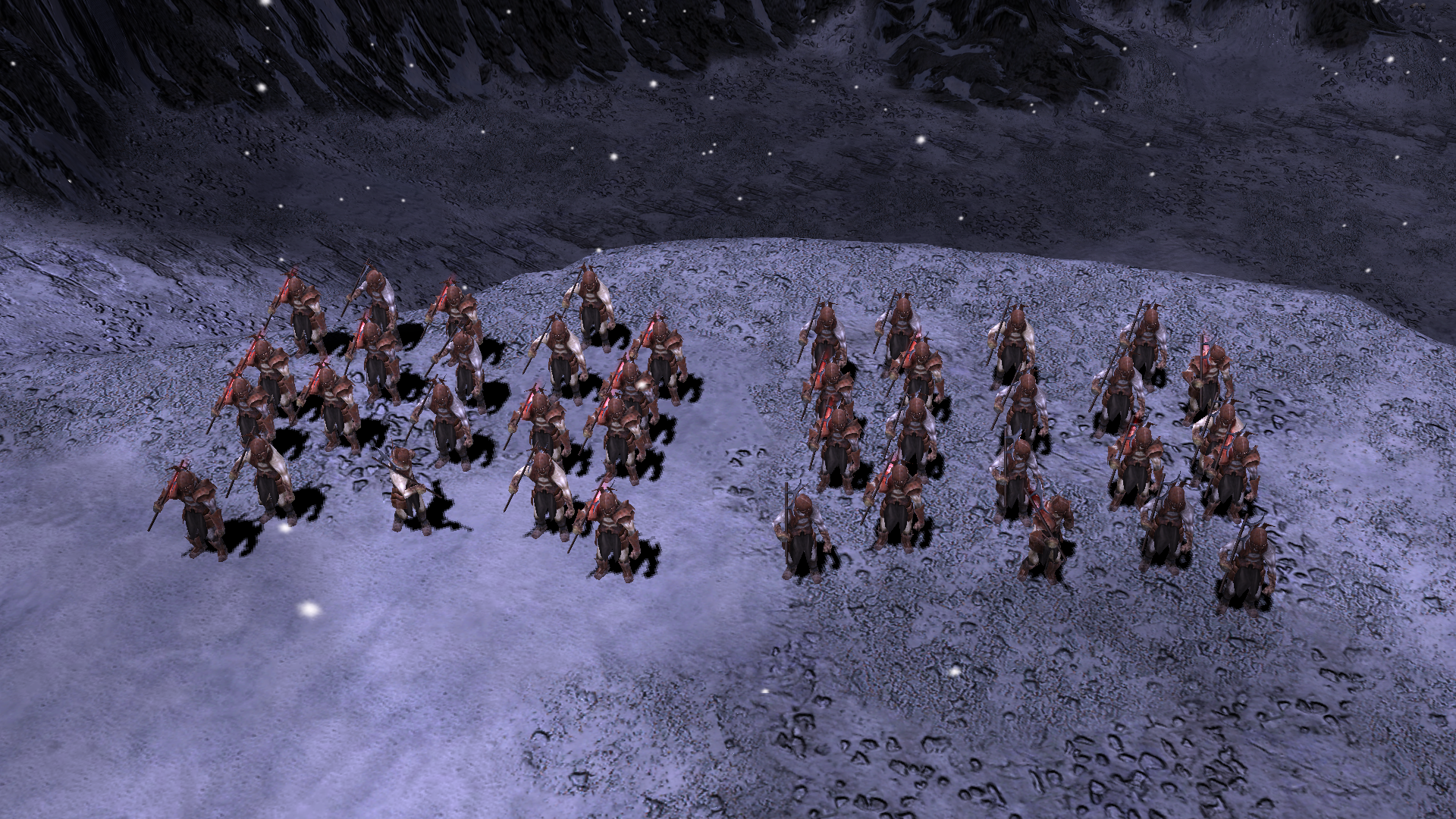 We hope you liked this short update. As always, we're looking forward to your feedback. Stay tuned for more updates over the next weeks - and if you haven't done so already, consider voting for us in the Mod of the Year competition!

Your Edain Team