Greetings, The Middle of 2020 marked as we gonna re-ignite the spark that is European Chronicles Mod. With the new resolution in this year, We finally ready to bring you updates on our progress on the mod developments.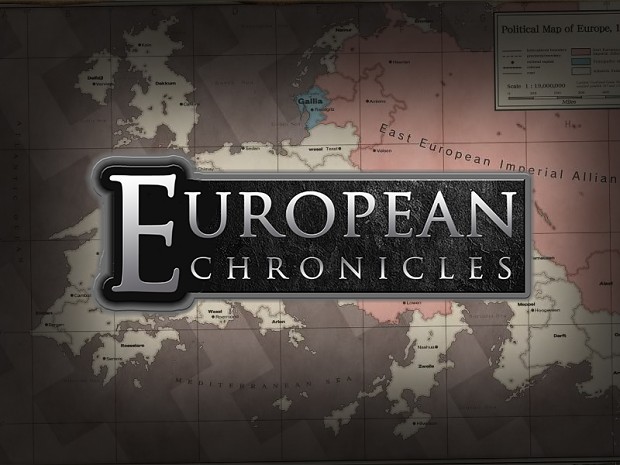 From today, the mod will be taken over and build solely by GLATechGeneral because The NewGames Team already defunct by the end of 2019. This would mean the progress will be updated more often!
We are making progress, albeit slowly... the last time We create this mod from the scratch and it was full of bugs. Now, after re-learning some basic technique on modding, GLATechGeneral finally ready to continue. To ensure the progress faster, We set the release on 2021, around May or June.
Even then, it will be an Alpha version. Simply because we don't have many resources such as new sounds or effects.
For the start, We present you, Gallian Destroyer Tank.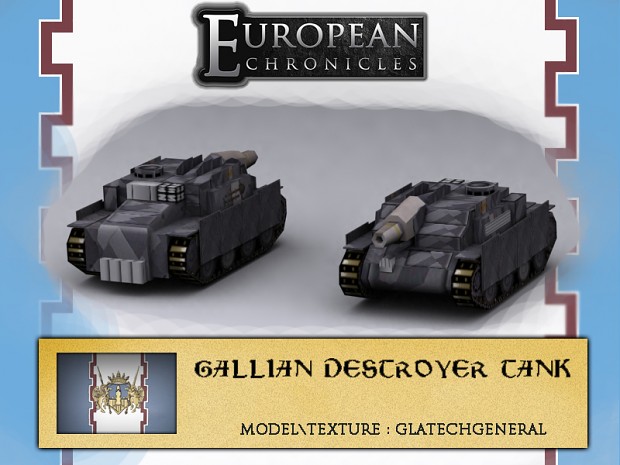 Wedged between the two super powers that were the Empire and the Federation, Gallia had maintained a strictly defensive stance. The Gallian Destroyer Tank was being developed as the low-cost candidate for the possible integration of upgraded offensive units.
That's all for now, We eventually gonna finish the units rosters for Gallia faction first, so we can thouroughly design buildings that fit for Gallia, as there are no concrete design in the source material.
Sincerely,
GLATechGeneral