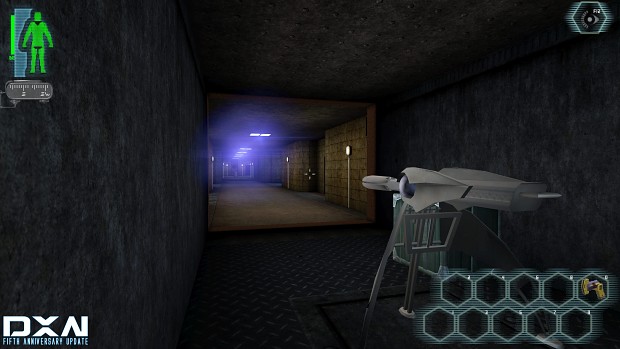 Hello! At this point, the Epilogue DLC for Deus Ex: Nihilum is more or less complete. A whoppin' 5 minutes of gameplay are in store for you! But first, here's what I'm going to need from the community (for free, sorry!): Voice acting!
Since the original voice actor for Alistair Carlsburn is unavailable for this revival, for his role I'm going to need someone with a good microphone setup who can emulate his voice nearly perfectly. Or, to be fair, as long as the intonation and general "Alistairness" is there, I can handwave any other differences with "well, he's a cyborg, y'know". That's They-Call-This-Writing? 101, folks!
And Alistair's voice (intonation et al) can be heard in this 2013 video:

For the rest, just like the last time, I have only one requirement for prospective voice actors: please be committed to recording all your lines. Mic quality and everything else remains (initially) peripheral to me.
In other words, send me a PM via ModDB or email to fastgamerr (at GMail) if you're interested!
Also, do note that there's no money involved so if you're interested in voiceacting for the mod, you have to do it for free. Sorry!
However, in the emergency scenario where I can't get voice acting for Alistair Carlsburn or other characters in time (as soon as the new music's finished), I will replace all remaining lines of dialogue with bird chirping sounds (or text-to-speech lines).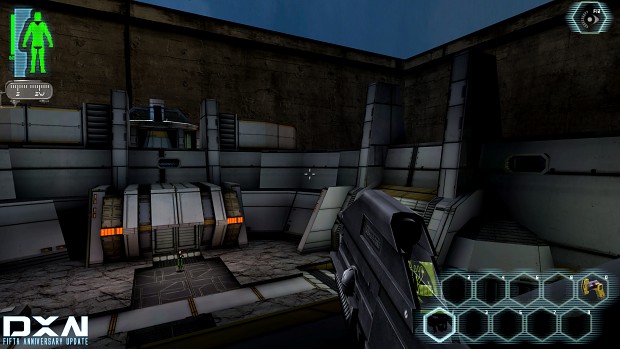 ---
Main features of the Deus Ex: Nihilum Fifth Anniversary Update will include:
- Replacement of the previous three (3) new weapons with ones made by Ruthven originally for the Stargate SG-1 mod for Jedi Knight: Dark Forces II
- Finetuning fixes in the original mod campaign (most notably in the form of item availability and hopefully fixing the infinite recursive loop mover issue in the final levels).
- DXN-AE has been altered and incorporated in the mod as a Training DLC (serving as a UNATCO VR Training Module for the new agent Ingram).
- The Epilogue DLC can be launched in three (3) ways: straight from the main menu, continuing to the DLC from the main campaign or - given certain conditions - as a follow-up to the Training DLC.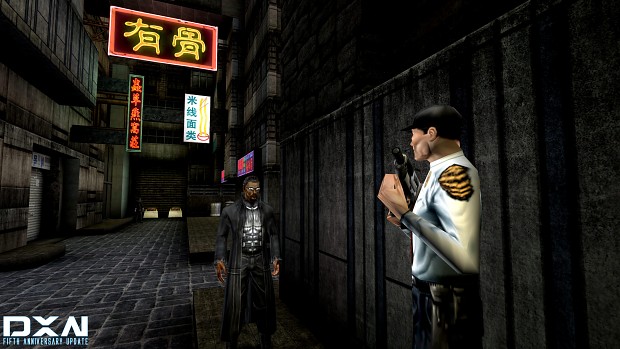 ---
PLOT (The Epilogue DLC):
2052. The Gray Death epidemic is spreading like wildfire across the world.
As a part of his plea bargain, dishonorably discharged USAF airman Aeron Davidson is given a new chance at clearing his name in the form of participating in UNATCO's nano-augmentation program.
His mission? To kill Greg Powell - a wanted international terrorist reportedly in possession of illegally acquired ambrosia.
One month before J.C. Denton arrives at Liberty Island - Davidson is given the codename MAD INGRAM and sent to North Monroe in order to get rid of Powell and secure the ambrosia before it's too late.